Restaurants tend to come and go, with relatively few standing the test of time. An Ohio State University study revealed that 60% don't make it past their first year. Amid the global COVID pandemic, staffing shortages, and inflation in recent years, restaurants have had to face even steeper hurdles. That makes the fact that some have managed to thrive for decades or even centuries even more impressive.
The world's oldest restaurants have a certain mystique that even those who aren't into history can appreciate. These eateries have long welcomed and fed their patrons, passing down recipes through generations as kind of an evolving time capsule. From an 18th-century tavern to an ancient sweets shop, these are the oldest restaurants in the world.
Restaurante Botin – Madrid, Spain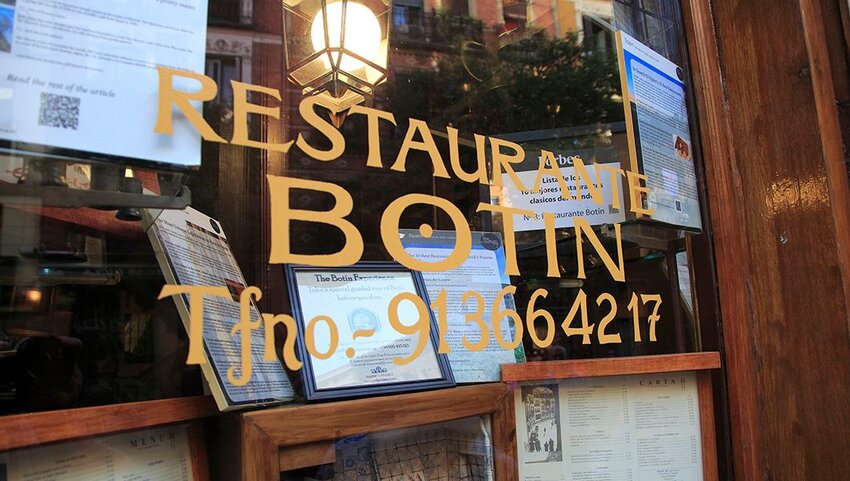 While there are older restaurants, Restaurante Botin receives the designation as the world's oldest according to the Guinness Book of World Records. It earns the distinction as it's been in the original building and has continuously operated since its founding in 1725. It was opened by French cook Jean Botin and his Asturian wife, and as the two never had children it was passed on to a nephew and renamed Sobrino de Botin, with sobrino translating to nephew in Spanish. Today it is more simply known as Restaurante Botin, and in its illustrious history it has made appearances in many novels by renowned authors such as Ernest Hemingway, Graham Greene, and James A. Michener.
In addition to serving lunch and dinner cooked in the original 1725 oven, such as roasted lamb or suckling pig, the restaurant offers guided tours. They reveal the underground tunnels, the four dining rooms, the cellar, and more.
White Horse Tavern – Newport, Rhode Island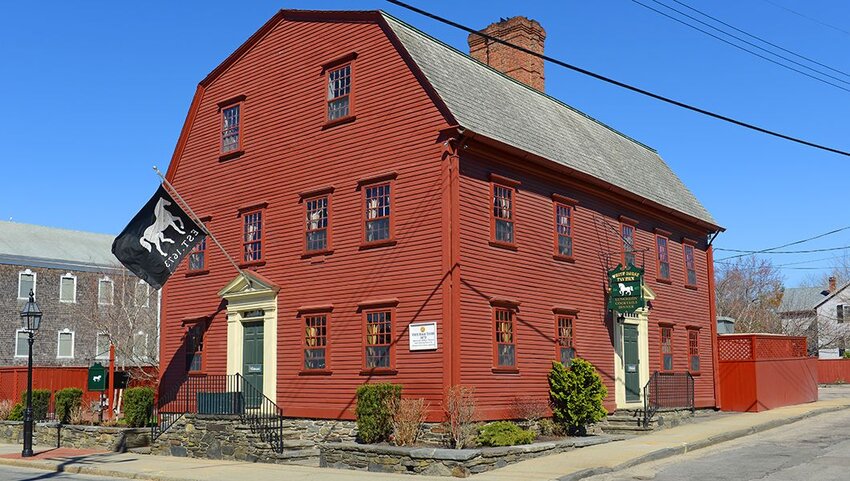 Originally built in 1652 as a two-story, two-room residence, the White Horse Tavern is believed to be the oldest tavern building in the U.S. It was sold in 1673 to William Mayes, a notorious pirate who expanded it and opened it as a tavern/inn. It served as a meeting place for colonists, British soldiers, sailors, pirates, and founding fathers who enjoyed the popular "businessman's lunch," charging meals to the public treasury. At different times during the Revolutionary War, both American and British soldiers used it as quarters.
Today, patrons at the White Horse enjoy fresh seafood from Narragansett Bay along with the occasional odd happening, from reports of footsteps overheard from empty rooms to phantom taps on the shoulder. Some have even reported seeing a female floating above a dining table.
Zuten Letzten Instaz – Berlin, Germany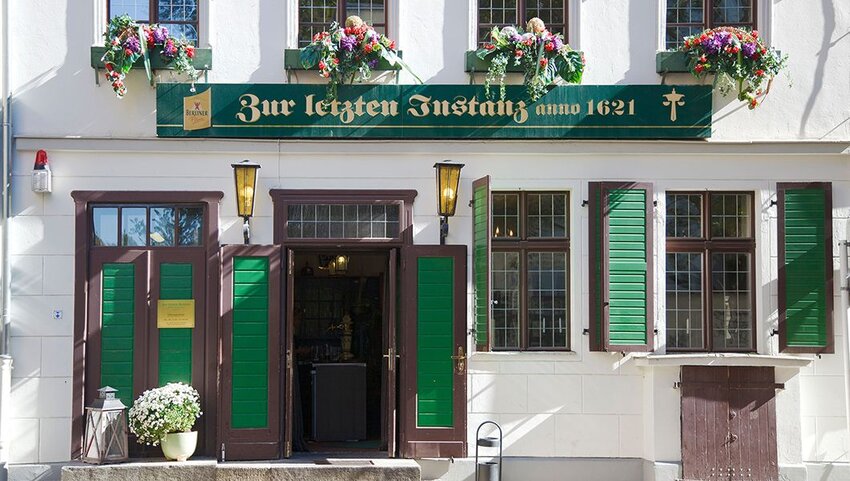 Berlin has experienced many changes over its more than 800-year history, but there is one constant: Zuten Letzten Instaz. Located in the heart of the historical center just a block from the Berlin Wall, it's been around since 1621, making it older than most of the city's iconic historic monuments. When Moses Mendelssohn came to Berlin in 1743, it had already been opened for more than a century and it outdates the Brandenburg Gate by over 150 years. Not surprisingly, there have been quite a few famous faces here, with the guest list including everyone from Ludwig van Beethoven and Napoleon Bonaparte to Charlie Chaplin and Chancellor Angela Merkel.
Zuten Letzten Instaz has had its current name since 1924 and while it sits within one of Berlin's oldest houses, it was reconstructed in the same style as the original in 1963, after sustaining significant damage during the Second World War. The menu features traditional fare with robust, rustic dishes like the hearty pork knuckle and classic pork meatballs.
Honke Owariya – Kyoto, Japan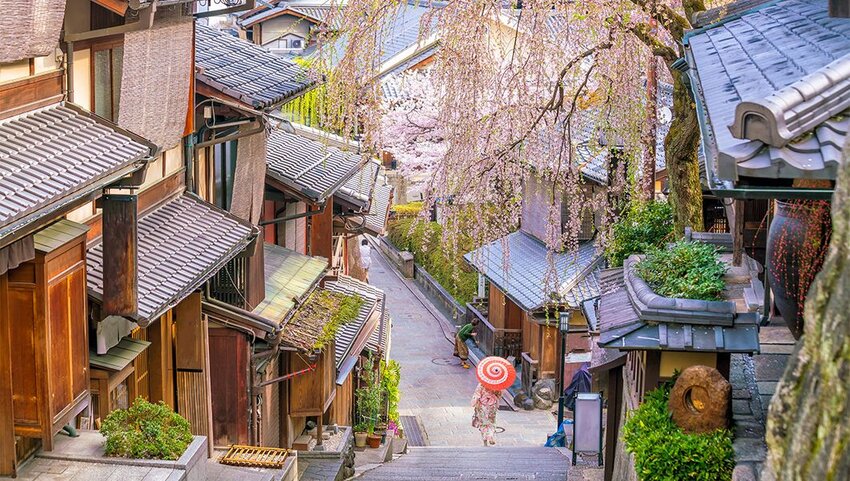 Honke Owariya began as a confectionery shop when its doors opened in 1465. Today, it's known as Japan's oldest soba restaurant, serving soba noodles, one of the representative dishes of the country, since around 1700. Even the Japanese royal family is known to eat here when visiting Kyoto. The restaurant uses buckwheat and Kyoto spring water to make the tasty soup broth which is said to be the secret behind the incredible flavor. Experience the history and enjoy the noodles in whatever combination you like from noodles with dipping sauce or various condiments to noodles on their own.
Sheep Heid Inn Pub & Restaurant – Edinburgh, Scotland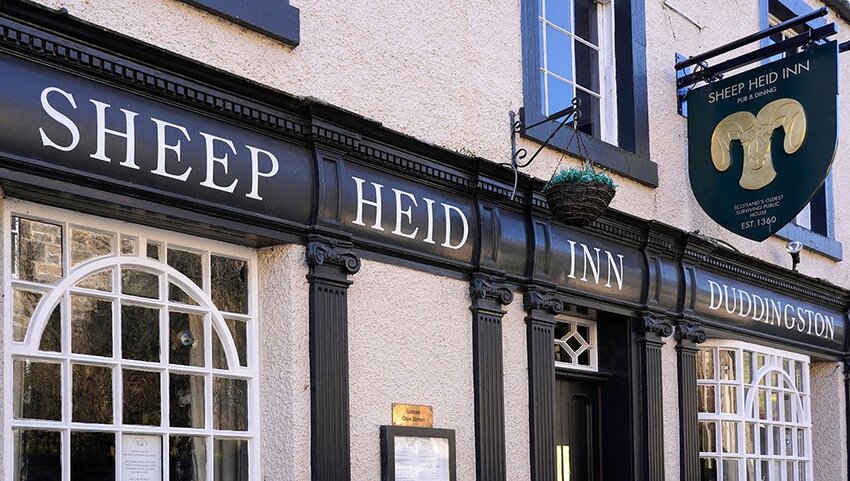 Scotland's oldest surviving licensed public house, the Sheep Heid Inn, dates all the way back to 1360. At the time, sheep heads weren't all that popular at the local meat markets, but in order to eliminate waste while maximizing profits, cooks made the most of every animal, which included making dishes like powsowdie (soup made from a sheep's head). The pub has served quite a few famous personalities during its time, such as Scottish poet Robert Burns and Edinburgh-born novelist Robert Louis Stevenson. The late Queen Elizabeth II even surprised staff and customers alike when she came for lunch in 2016 after spending the day at a local racetrack.
You won't find sheep heads on the menu today, but it does include Pan-Roasted Lamp Rump along with a variety of seafood dishes, pizzas, salads, and burgers.
Brazen Head, Dublin, Ireland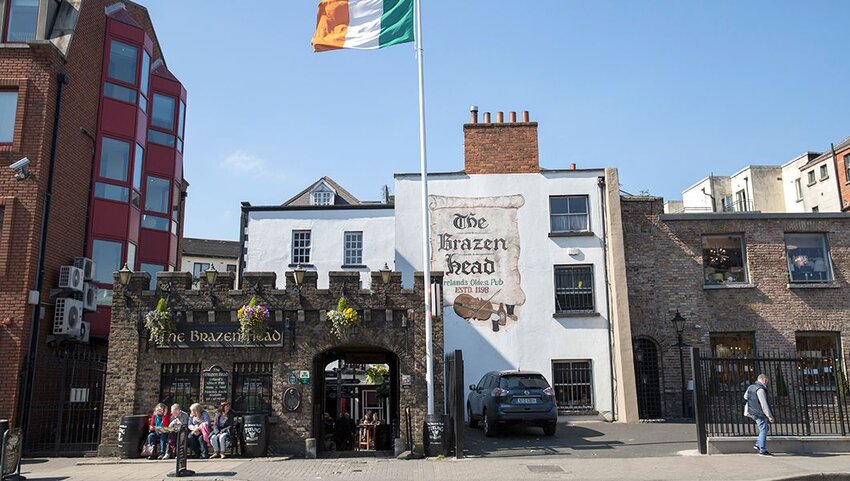 A popular gastro bar established in 1198, the Brazen Head offers delicious dishes like bangers and mash in historic surroundings, in addition to hosting live music seven nights a week. The current building dates from the mid-1700s and was originally a coach house with the walls lined with old newspapers, photos, and ads from the past. If only those walls could talk, they would have quite the story to tell, with illustrious former patrons like Robert Emmet, Daniel O'Connell, and Wolfe Tone. Emmet, who planned the Dublin rising of 1803 beneath its low timbers, lived here for a time and is said to occasionally visit despite being executed over 200 years ago.
St. Peter Stiftskulinarium – Salzburg, Austria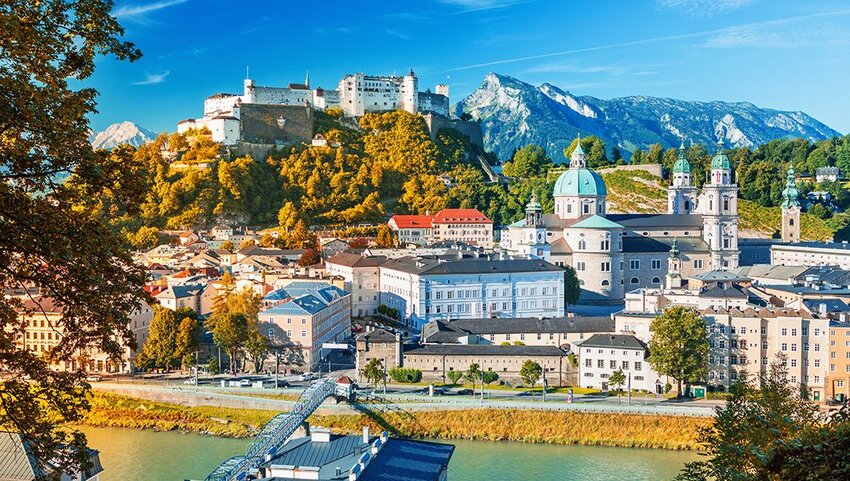 While it may not be listed in the Guinness Book of World Records, the earliest mention of St. Peter Stiftskulinarium was in a letter to Charlemagne dated 803 CE which would make it the world's oldest restaurant. Set within the walls of St. Peter's Abbey, even Christopher Columbus and Wolfgang Amadeus Mozart are said to have dined here. The menu has changed over the centuries, with the kitchen now turning out delicious dishes focused on refined Austrian classics using locally grown ingredients. After your meal, you can spend the night in one of 11 rooms which include the vaulted chambers of the former monastery.