Hawaii is known the world over for its jaw-dropping landscapes and multi-faceted cultural heritage. The state's beaches are legendary, whether you've come to surf, snorkel, swim, or simply sunbathe. A network of hiking trails and dirt tracks beckons you into a biodiverse, forested interior where majestic waterfalls tumble over craggy ridges. Elsewhere, barren lava deserts and periodic eruptions are a stark reminder that this remote volcanic archipelago is still evolving. No self-respecting bucket list would be complete without a visit to this beautiful state, but to get the most out of your stay, you'll need to be prepared. Here are five things to know before you go to Hawaii.
Scope Out Accommodation Before Confirming Your Flights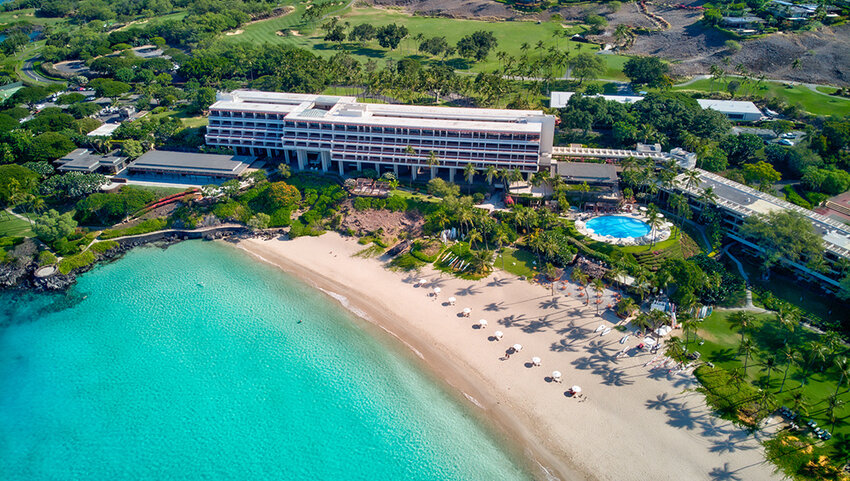 It makes sense to lock in flights first when planning a trip, as these can represent a fair chunk of the budget. However, hotels can be eye-wateringly expensive in Hawaii, a reflection of the costs required to import items over long distances. Before you settle on your flight dates, look at hotel availability in the areas in which you plan to stay. Try to avoid major U.S. holidays, such as Spring Break and Thanksgiving, as well as those of other nationalities that typically enjoy vacationing here, such as Japan's Golden Week (late April to early May). Outside of these peak periods, spring and fall bookings tend to offer better value than in the summer. If rates are still high, consider alternative types of accommodation: check out package deals, use loyalty points, rent an apartment, or explore options for camping and glamping.
Plan at Least Three to Four Days on Each Island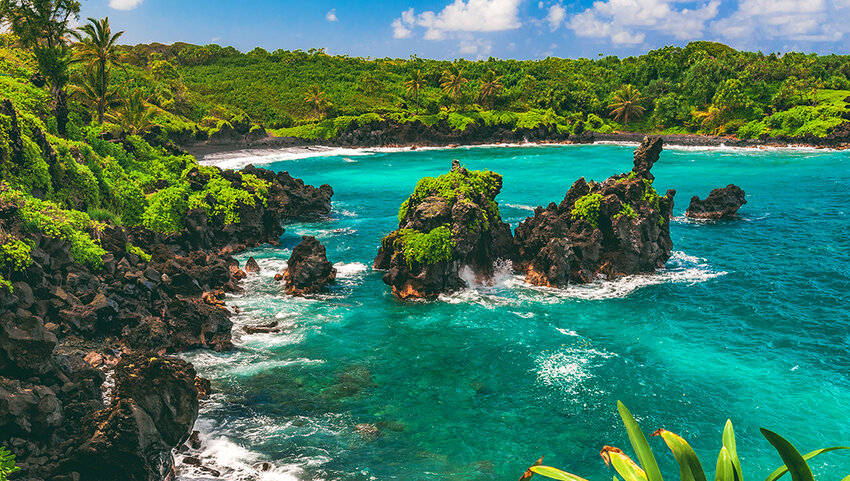 With so much to see, it can be tempting to spread yourself a little thin to cover as much ground as possible. Instead, cut back your island-hopping and spend more time exploring each one in turn.
On Oahu, embrace the big city buzz of Honolulu as you check out the Waikiki strip, whose famous white sand is backed by high rises.
Hop across to Kauai, nicknamed the Garden Isle, to see the striking emerald green valleys of the Napali Coast and to visit the magnificent Waimea Canyon, nicknamed the Grand Canyon of the Pacific.
On Maui, explore historic Lahaina, once a whaling port. Head east to Haleakala National Park or take a scenic coastal drive along the fabled Road to Hana.
On the neighboring Big Island, you'll need at least a day to do justice to Hawaii Volcanoes National Park. Even when it's not erupting, Kilauea's dramatic landscape of lava flows, tubes and sulfur-stained vents never fail to impress, while hulking Mauna Loa draws keen stargazers to its lofty observatory.
Understand Lei Etiquette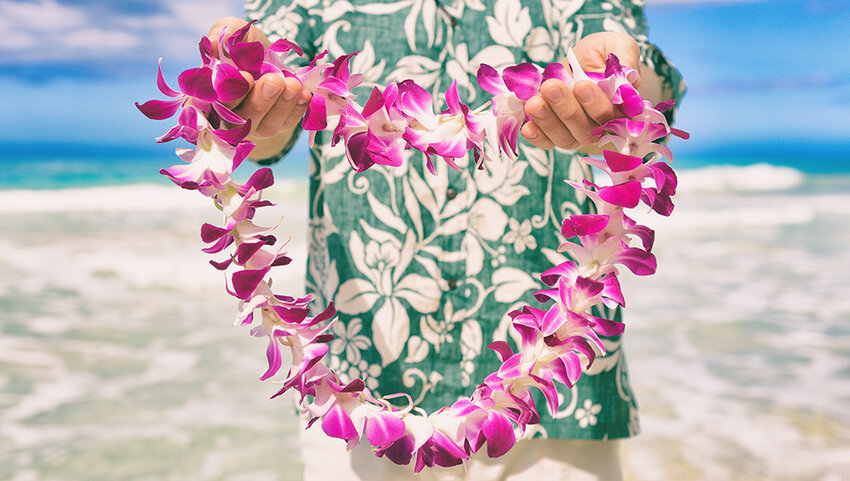 A lei is a symbol of aloha, meaning it is given in friendship, honor, love, celebration, or greeting. Garlands are typically floral, using local blooms such as orchids, kika (or ginger blossoms), jasmine, and carnations. These garlands are such an important part of island culture that there's even a Lei Day, celebrated on May 1st. Today, the tradition continues. Before you travel to Hawaii, it's a good idea to have an idea of lei etiquette to avoid unwittingly causing offense. If someone presents you with a lei, it's considered disrespectful to refuse it, and you should never remove it in the presence of the person who gifted it to you. To wear a lei correctly, it should be draped across the shoulders so that it hangs down your back as well as in front.
Sample the Local Cuisine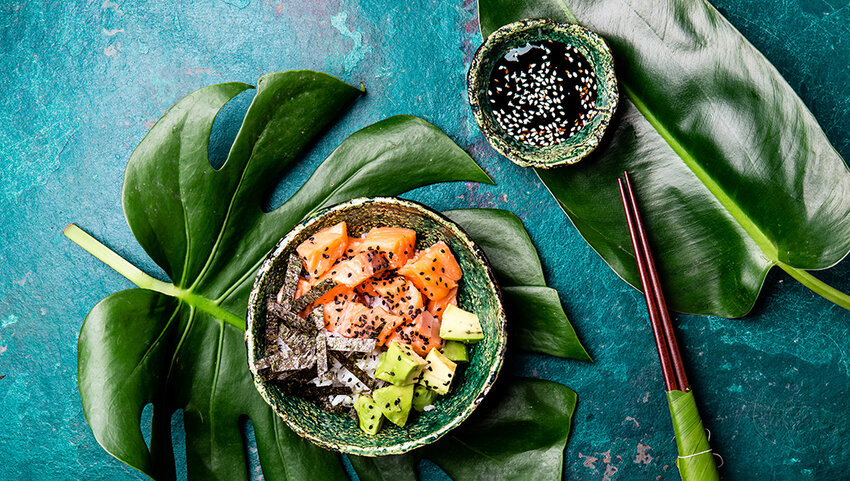 Hawaii's food is as eclectic as it is delicious. If the opportunity presents itself, don't pass up the chance to attend a luau (Hawaiian feast) so you can dine on Kalua pork baked in a traditional imu (pit oven). A pig is placed in the ground on top of hot lava stones, covered with banana leaves and left to cook. Poke, a dish centered on cubes of raw fish, takes advantage of an abundance of freshly caught seafood, particularly octopus and skipjack tuna. Ironically, for a place that's blessed with so much fresh produce, Hawaiians eat around 7 million cans of SPAM every year. This love affair with spiced tinned pork is a legacy of the Second World War, spawning popular foods such as musubi, a slice of grilled SPAM on top of a block of rice. SPAM's contribution to Hawaiian culture is celebrated at Waikiki's annual SPAM Jam. It's just one of many food festivals that take place across the state every year.
Embrace Mālama and Be a Conscious Traveler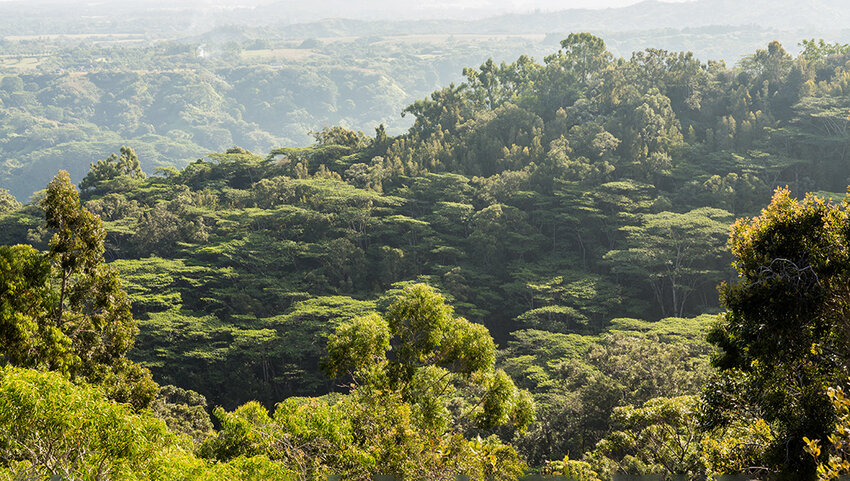 The concept of mālama centers on considering the environmental and social consequences of your actions and giving back, whether that's to the land, the ocean, or the community. Led by the Hawaii Visitors and Convention Bureau and Hawaii Tourism Authority, the Mālama Hawaiʻi Program is an initiative designed to promote sustainability and responsible tourism. There are financial benefits too: by participating, visitors can qualify for discounted hotel rooms or free nights. Volunteer activities include beach clean-ups, litter picks along popular hiking trails, native tree planting, and reef conservation.
In addition, non-profit organizations such as Travel2Change partner with local providers to offer a diverse range of activities that provide insight into local culture. They include helping to restore  taro wetland fields or learning how to paddle a traditional outrigger canoe. Finally, when packing, slip a canvas bag in your luggage; Hawaii has banned single use plastic bags for environmental reasons. Plastic water bottles look to be next in line, so take a refillable one with you. Reef-safe sunscreen is another must; check this list to see if your usual brand is compliant.