Never again, I swore to myself. I stood at the TSA checkpoint, rooting around for my electronics in one of those trendy, cavernous travel totes I'd seen on social media. A line of scowling, sock-footed travelers stretched out behind me. My face burned with embarrassment. I'd become that person, the one who holds up the line because she'd prioritized style over function. I knew that as soon as I landed, I'd be on the hunt for a new bag, the just-the-right-size, just-the-right-shape, just-the-right aesthetics Goldilocks of totes I'd been seeking for the better part of a decade.
Fast-forward to today, and I think I've found my match in the Elisa tote from Hudson Valley, NY-based brand Inner Beauty Effects.
Burned By Bad Bags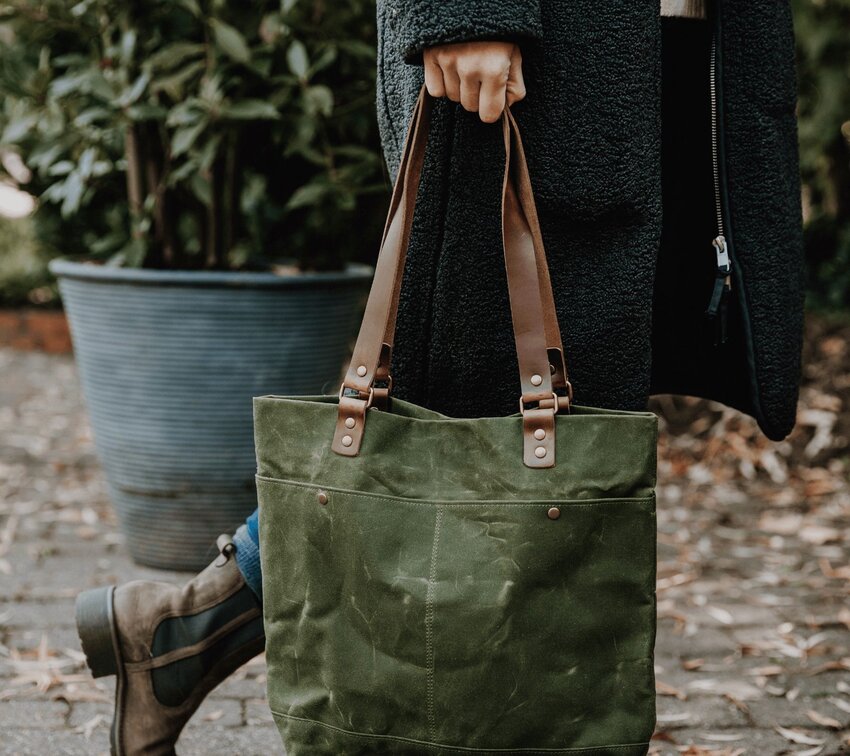 In my everyday life, I'm not much of a purse girl. I find them too fussy, too cumbersome, and, once off the shoulder and placed on a chair, too easy to leave behind. Just ask my husband, who had to double back to a Madrid restaurant in rush-hour traffic because I left my bag dangling off the back of my seat.
As for travel bags, they've contributed to some of my least favorite travel memories. In Atlanta, the girly oversize satchel in a zippy poppy hue that I'd taken to a conference made my hand cramp once loaded up with business cards and other meeting paraphernalia. While touring Santiago, it quickly became clear that the crossbody I'd purchased just for the trip—complete with security zippers, multiple pockets, and cut-resistant straps—was inadequate for all but the slimmest-profile items, so, Adios, hand-thrown vase that would've made the perfect gift for my sister. I've even tried a handful of hyper-organized backpacks, the type with dozens of zippered and Velcro'd pockets. But they encouraged me to overpack—which meant schlepping a bag around Bangalore that left grooves in my shoulders and sweat stains down my back.
To circumvent the issue, I've taken to wearing jackets with multiple pockets. This works great when I have only a handful of things to carry, or when the weather warrants a jacket. But when I'm flying across continents, on my way to an elegant event such as a wedding, or in the dead of summer . . . not so much.
Meeting Elisa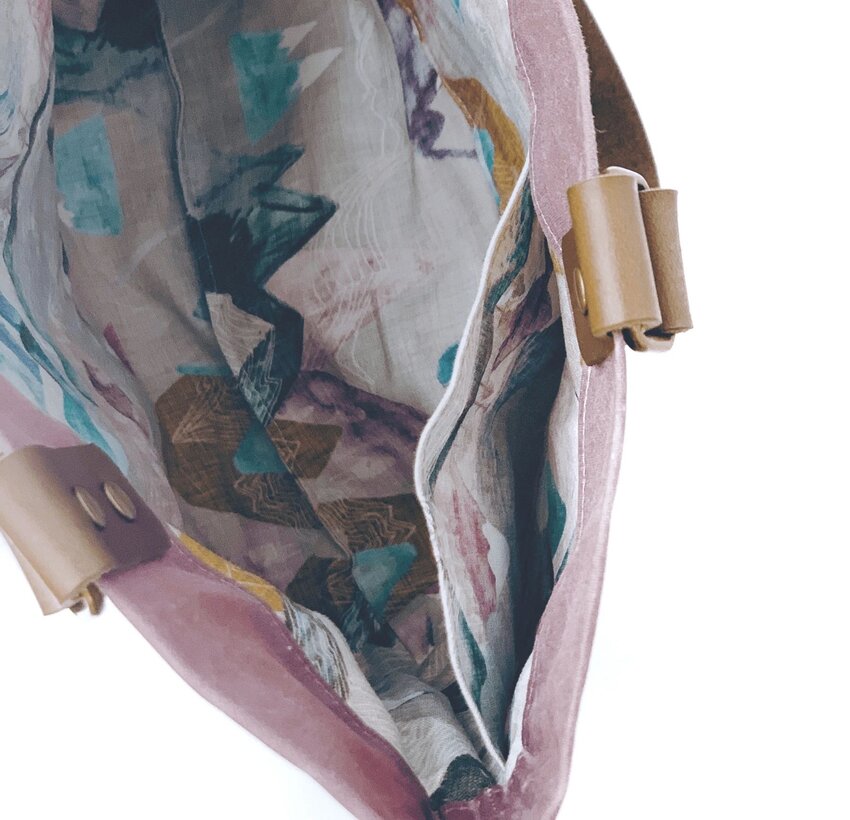 I came across the Elisa tote a couple of years ago and almost passed it up. By that time, I was so jaded about travel bags that I doubted any would meet my picky standards. But something about the minimalist, tomboy-chic exterior drew me in. Inside, I spied a brightly printed contrast lining. My mind immediately sparked with the possibilities of being able to find keys, lip balm, or other small items that had fallen to the bottom, without the use of flashlights or a homing device.
Inner Beauty Effects is owned by Kate Perna, whose philosophy is that true beauty lies within—hence her pairing of solid waxed-canvas exteriors with joyful interior linings. She handcrafts the bags herself in her Newburgh, New York, studio, using lining fabric made by local, independent women artists. The Elisa bag comes in several preselected combinations, but I went custom, with a berry exterior and lining in Mountains print. As a vegan, I swapped out the Horween leather straps for cork leather, and added an optional crossbody strap. Knowing that a portion of sale proceeds go to charity sealed the deal. Do good while looking good? Count me in.
Taking It For a Spin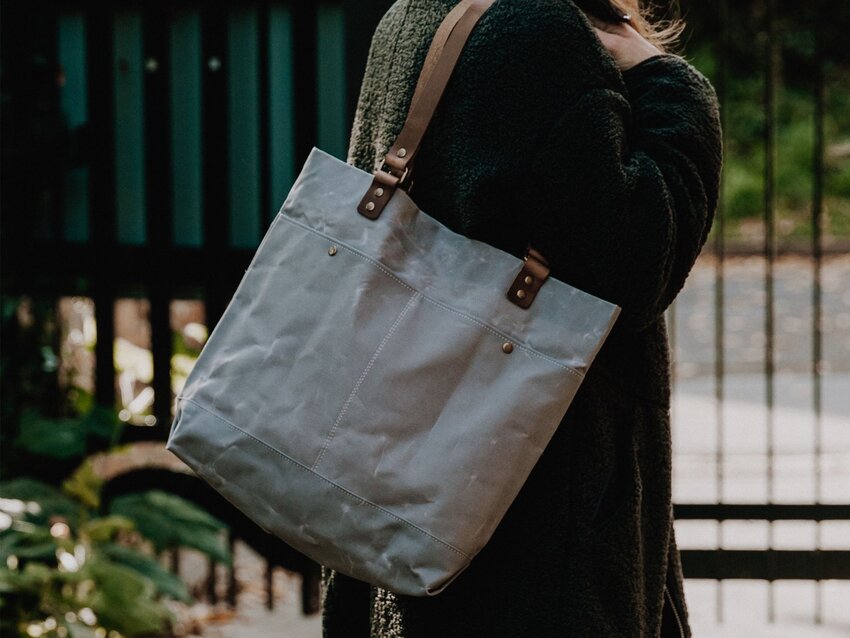 The first test of the Elisa came on a day trip to Rhode Island. I packed a change of clothes, a Kindle, my phone, charger, a water bottle, granola bars, and a couple small gifts for my family, with room to spare—and neatly corralled, thanks to a magnetic closure that keeps everything in place, even if you stop short (and you will, on Little Rhody's highways).
We went splashing around Greenwich Bay on a skiff. We soaked up the sun on Oakland Beach. We sipped cocktails at the marina. No matter where we went, dirt, sand, and water brushed right off the tote's exterior.
I even used it to carry two bottles of wine back to my father's house from a gourmet shop, and never worried they'd tear through the reinforced bottom. When carrying a normal (read: booze-free) load, weight distribution was even and the straps didn't dig into my shoulders. Plus I had the option of switching to the crossbody strap—which came in handy for shooting video of snowy egrets fishing in the shallows at sunset.
Taking It Around the World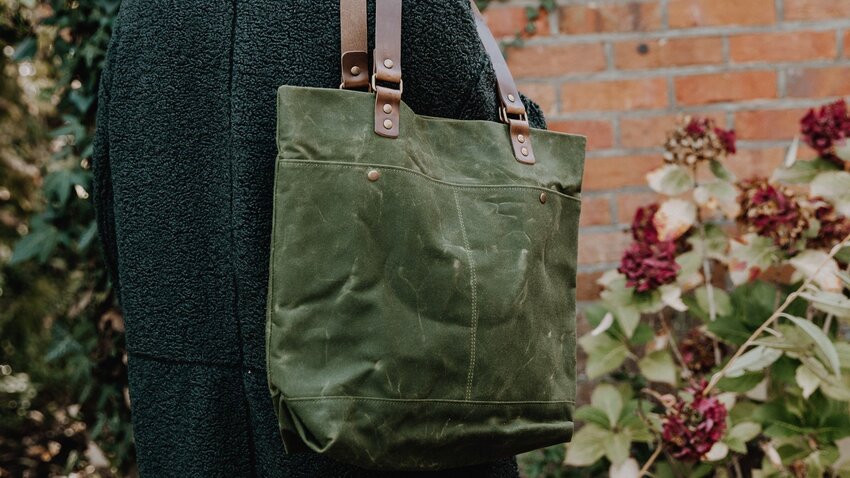 I've since taken the Elisa on longer trips, including my annual trip to Madrid. While in transit, I like it best as a crossbody. It lies flat against my hip and doesn't stick out, and I can keep it in sight to discourage theft. The main compartment fits a laptop, chargers, a notebook, magazine, pens and highlighters, my 3-1-1 bag, and a sweater, along with my glasses case and medications in the inner slip pockets. If I'm carrying a bunch of smaller items, I collect them into zip pouches (Inner Beauty Effects makes those, too, if you want to coordinate your look) and tuck them in upright, Marie Kondo style. Even fully packed, the tote slides under the seat in front of me.
In one outer snap-closure pocket, I store my Kindle, hand sanitizer, and wallet. In the other, I stash my passport and any printed travel documents, like boarding passes or traveler entry forms. Keeping them separate means there's no fishing around when it's time to go through the TSA or Passport Control—which, in turn, means no side-eye from weary passengers who just wish I'd get on with it, already.
I expected I'd get compliments on my tote from other travelers—anyone with eyes can see that this bag is a looker. But I didn't expect the rapturous reception it got from a pair of TSA agents when I flew out Albany, my home airport, several months back. Ever seen a TSA agent smile? Me neither, up until that point.
Even better, when I landed in Mexico, I breezed through Passport Control. No fumbling around to peel off and dig through a backpack, no jumble of UBPOs (unidentified bottom-of-the-purse objects) against a bag lining darker than a Paris catacomb. I slung my Elisa forward expertly on my hip, unsnapped the pocket, and produced my passport and entry form. I was in a taxi in less than five minutes, and on my way to a meeting. The Elisa tote made me feel put-together and professional—even though I'd been sitting in the middle seat for the past five hours. Any travel bag that can do that is a lifetime keeper.