If you've ever tried to balance a suitcase on your bathroom scale to make sure it's under 50 pounds, you know it's not easy to get an accurate reading. And if you pick up new clothes or souvenirs on your trip, you know you'll be sweating that airport weigh-in for the rest of your vacation.
Weigh it Out
That is, unless you keep a portable luggage scale in your bag. Just attach the scale's strap to your suitcase, lift it off the ground, and the built-in screen will tell you how much your bag weighs in either pounds or kilograms. It's small enough to fit into any suitcase, and it definitely beats moving a bunch of underwear to your personal item in the middle of the airport to get your bag under the weight limit.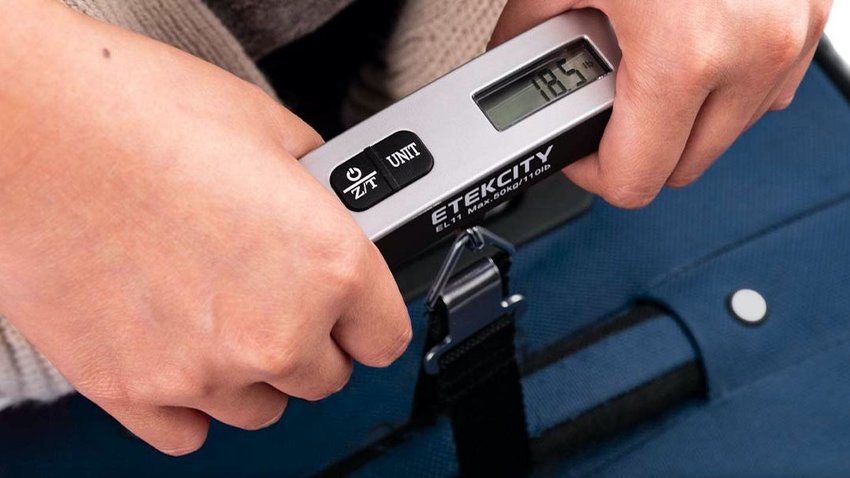 And needless to say, at under $10, it'll pay for itself several times over if it helps you avoid one overweight baggage fee.
Even if you do everything in your power to avoid checking a bag, airlines overseas are increasingly starting to enforce weight restrictions for carry-ons, which means domestic airlines will likely follow suit in the coming years. Unfortunately, you can't control the fees airlines charge, but you can at least equip yourself to avoid paying them by surprise.
Etekcity Digital Hanging Luggage Scale
Photo: Ralf Geithe/iStock