A Backpack For Any Occasion
Backpacks tend to be either designed for daily use or designed for travel, but the Shell can truly transform itself based on your needs. When fully compressed, it's small enough to wear on a packed subway car, and features a padded laptop compartment and a detachable tech case to hold your cords and gear. But when you need more space, the roll-top can expand, the bottom kangaroo pouch can spring into action to hold shoes, your toiletry bag can clip onto the outside, and additional gear straps can be deployed to hold a sleeping bag. Depending on your needs, the bag can be as small as 22L, or as big as 40L, which is roughly the size of a rolling carry-on bag.
Optional accessories like the toiletry bag and tech bag can either slip inside the bag, or, if you're short on space, they can also attach to the outside of the bag with secure and satisfying Fidlock magnetic connection points.
And as you'd expect from the folks who brought you waterproof sneakers, the Shell is built to withstand a downpour with water-resistant materials and YKK zippers.
A Closet In Your Bag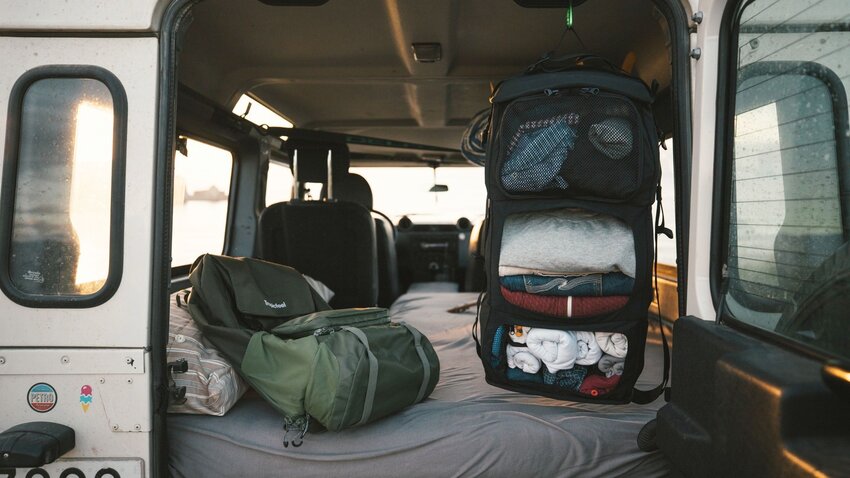 By far the most unique feature of all might be the wardrobe system, which I can only really describe as a closet that you carry inside the backpack. The three-shelf system has space for several days' worth of clothes, and when they're all packed up, you can cinch down the compression straps to save 20% of your space.
It's designed to fit seamlessly inside the Shell, and when you arrive at your hotel or campsite, you can hang the wardrobe and use it like a closet. It's basically a packing cube brought to its logical endpoint, and it's awesome. If you've ever traveled for an extended period with a backpack, you know that packing and accessing a large quantity of clothing can be a challenge. But it's a challenge that Tropicfeel has seemingly solved.
Sustainability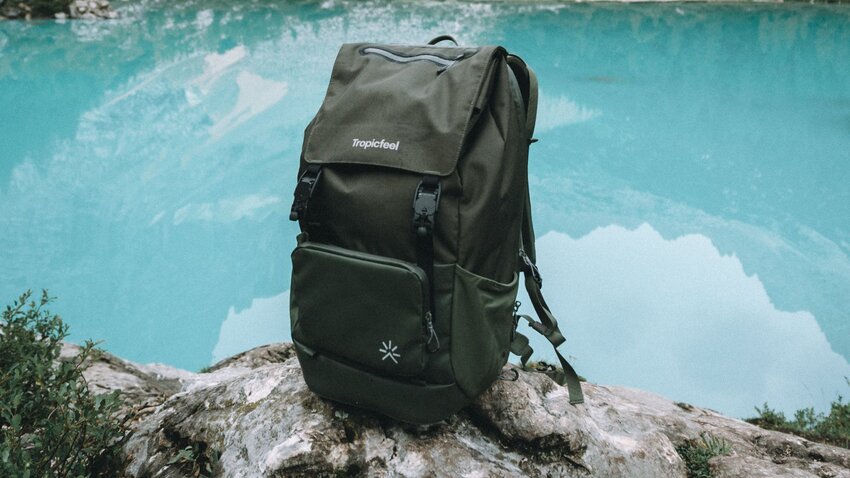 Since its founding, Tropicfeel has been intentional about putting sustainability at the forefront of every product it makes. In that spirit, the Shell backpack is  Bluesign Certified, meaning it's been vetted by a third party to ensure that it's built from sustainable materials, and assembled with fair labor practices.
The bag itself is made from 100% recycled nylon and 64% recycled polyester. What else would you expect from the folks that have turned nearly 700,000 discarded plastic bottles into shoes, to date?
Preorder and Save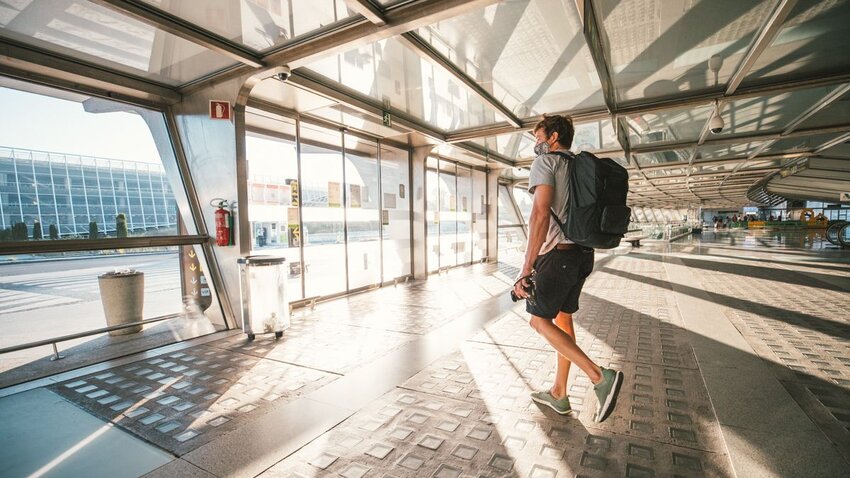 The bags aren't expected to ship until March, but if you preorder on Kickstarter, you can secure one for about $165, or 35% off the expected retail price once they officially go on sale. Tropicfeel has launched several products on Kickstarter, and the Shell is already one of the most popular backpacks in the site's history, so you can feel confident that the brand will deliver.
Preorder Tropicfeel Shell Backpack | $165+