The venn diagram of features you want in summer casualwear and in travel apparel is nearly a perfect circle. Whether you're walking around your neighborhood on a sticky summer day or trying to pack enough shirts and underwear for a weeklong trip into a carry-on, you want your clothes to wick sweat, resist odors, and above all be thin and light. You could hunt down individual products that check all of these boxes, or you could keep things simple (not to mention affordable), and just buy a bunch of Uniqlo's AIRism gear.
An All-Encompassing Lineup
AIRism refers to the Japanese retailer's ever-expanding line of cooling, lightweight basics. For guys, the range encompasses underwear, basic tees, and even some dressier options like cardigans. Women have even more options, including slips, stoles, leggings, and lounge pants. But no matter where you're wearing your AIRism, it'll wick sweat, dry quickly, feel cool to the touch, and even smell decent long after most other clothes would have had to go into the wash.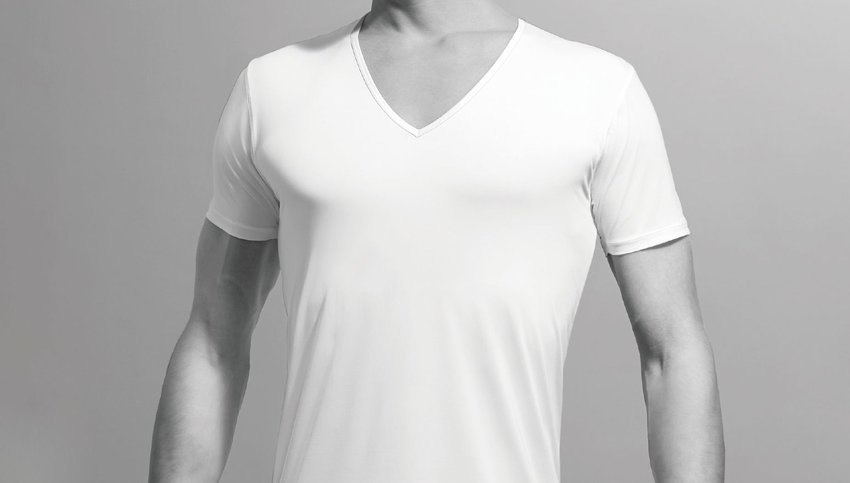 I've had AIRism tees in heavy rotation for years, and despite being so thin and light, they've held up better than a lot of heavier (not to mention more expensive) cotton shirts. And while ExOfficio's Give N Go underwear is my day-to-day go-to, I have a few pairs of impossibly lightweight AIRism boxer briefs for particularly hot days, or when I'm struggling to pack my suitcase. When I roll them up, they seem to only take up about half of the volume of my regular underwear as I struggle to zip up my packing cubes.
Great For Summer At Home
At home, when I can do laundry whenever I want, AIRism shirts are some of my go-to workout shirts, especially during the warmer months. They stay dry and cool to the touch even under the beating sun, and are stretchy and flexible enough to allow a full range of movement. They're not quite as sweat-wicking a truly technical workout shirt from the Nikes and Adidas of the world, but they look nice enough to wear into a store or restaurant.
Even Better In Your Suitcase
When traveling, those same properties make AIRism products great for spending a long day walking around and seeing the sights. And when you get back to the hotel, they're easy to wash in the sink and hang to dry overnight if you're running low on outfits. That said, the antimicrobial fabric is so good at resisting odors, you might not even need to do that during cooler months.
Come fall, AIRism gear can make for a great, sweat-wicking base layer to go under the rest of your clothes, which is perhaps how it shines the brightest as part of a travel wardrobe. If you're already packing long-sleeve shirts, jackets, and chinos for a spring or fall trip, it stands to reason that you'll need your base layers and basics to take up as little space as possible when you pack.
Anyone that regularly shops at Uniqlo won't be surprised to hear this, but AIRism is ridiculously affordable for a technical fabric of its quality. Most basics only cost around $15 or less, and semi-frequent sales often make them even cheaper. Even larger, dressier pieces like cardigans, polo shirts, and hoodies top out at $30. Once you buy one piece, you'll find yourself adding more to your closet with some frequency--I can rarely resist a Uniqlo free shipping sale--but at these prices, they'll be some of the most practical apparel purchases you make.