In our haste to check in, clear security and board our flight as quickly as possible, most of us pay scant attention to the name of the airport through which we travel. But that's a shame. Many are named after people who made significant contributions to their cities – as you'll see, being a male politician certainly helps if you're keen to make an airport part of your legacy.
So next time you travel to an airport, why not find out a little about the person behind the name while you wait at the gate? To get you started, here's how eight U.S. airports got their names.
Chicago O'Hare International Airport
ORD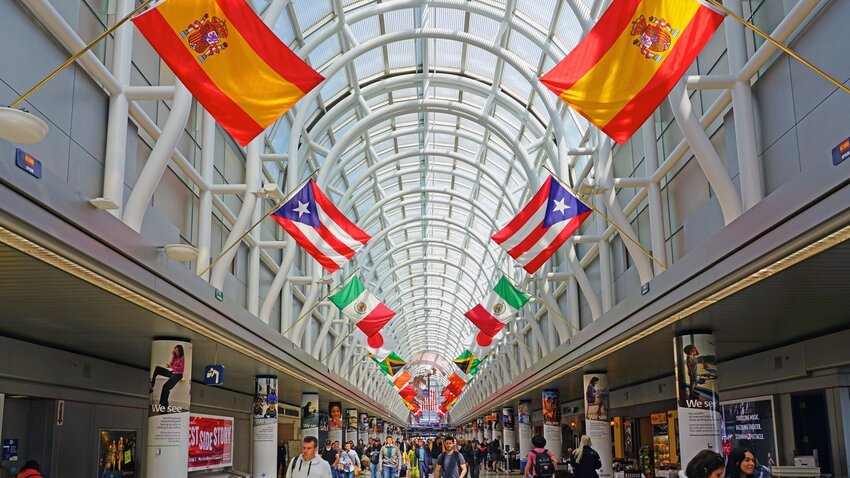 O'Hare International Airport could have easily been in St. Louis, for that was where the man whose name it bears was born. Edward Henry O'Hare, known to his buddies as Butch, was a fighter pilot with the United States Navy. Fearless in battle, his heroic actions protecting a Pacific aircraft carrier in 1942 earned him the Medal of Honor.
Late the following year, Butch led a nighttime attack, but was shot down by the Japanese. The plane, and his body, were never recovered. In 1947, the Chicago Tribune proposed that the city's new airport be named after O'Hare, whose father had lived in the city. It was as much a story of redemption as it was of recognition: O'Hare senior had been mixed up with gangster Al Capone before turning informant and winding up dead in a drive-by assassination.
Hartsfield-Jackson Atlanta International Airport
ATL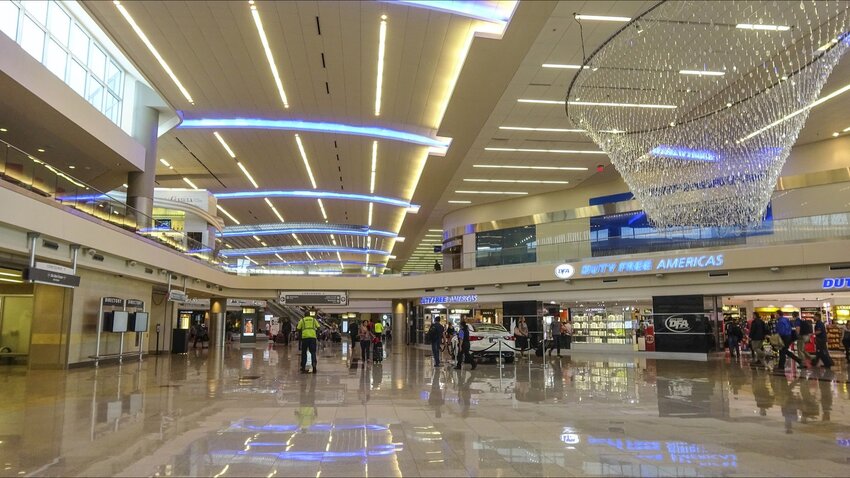 Now what happens when you want to name your airport after one of the city's most distinguished leaders, but someone's beaten you to it? The tale behind Atlanta's hyphenated name is a simple one. Atlanta had already honoured former mayor William B. Hartsfield for his work in turning the airport into something the city could be proud of. But when mayor Maynard Jackson died in 2003, people noted that he had also significantly expanded and improved the airport during his term in office. It wouldn't have been right to ditch Hartsfield, so instead, Jackson's name was tagged on the end.
New York LaGuardia Airport
LGA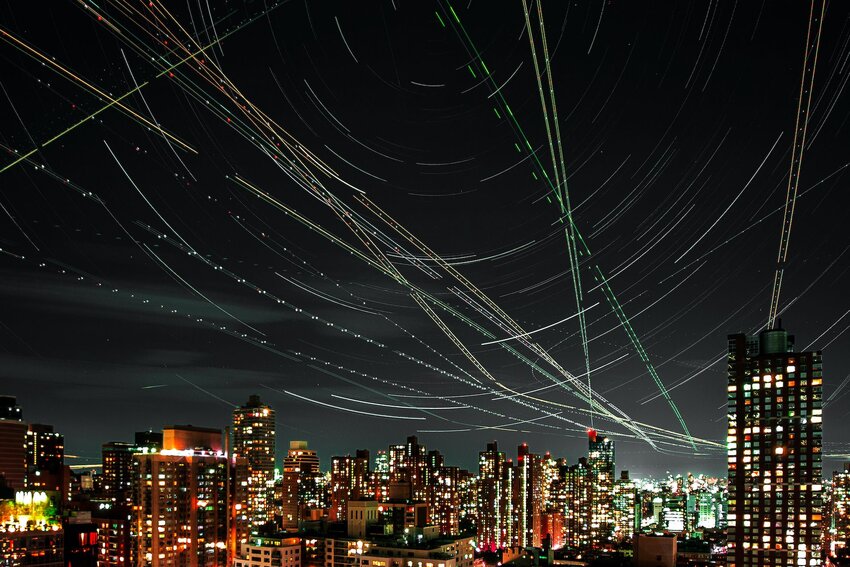 While all of us know John F. Kennedy, most travelers won't have a clue about the man who gave his name to New York City's other airport, LaGuardia. Fiorello Enrico La Guardia was a former Congressman and the city's 99th mayor, completing three terms of office from 1934 to 1945. Despite being a Republican, he backed FDR's New Deal, and in return, scored generous financial support to revitalize the city. The man who'd thrown a tantrum when his New York air ticket took him to Newark finally had an airport of which he could be proud. In addition to the airport which would become his legacy, he ordered the construction of low cost public housing, invested in parks, restructured the police and tackled Tammany Hall politics.
Omaha Eppley Airfield
OMA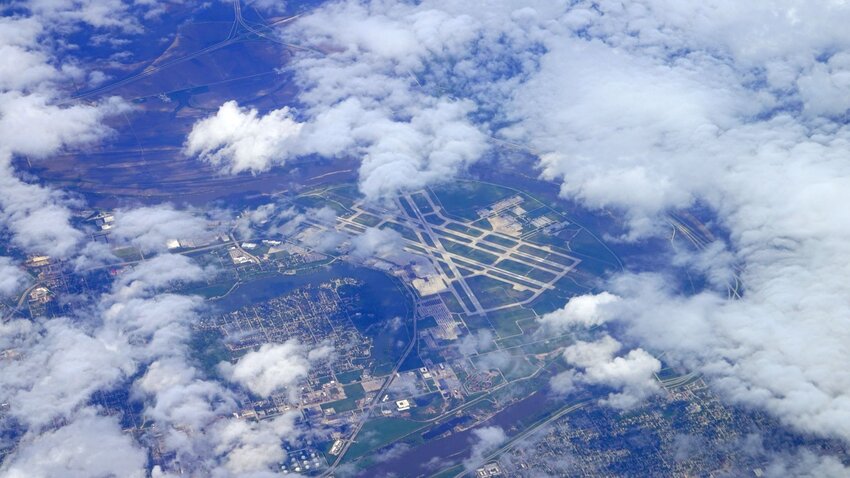 Nebraska's largest airport was originally called Omaha Legion Airport and later American Legion Municipal Airport. It became Eppley Airfield after receiving a gift of $1 million from the will of Eugene Eppley in 1959. Eppley made his money in hotels – he cashed out to Sheraton not long before he died – and chose to reside at the Hotel Fontanelle in Omaha. But before that, the Ohio-born magnate had made a name for himself at the state's fair circuit as a daredevil flyer and had once splashed out on a bi-plane owned by the Wright Brothers so he could take it for a spin himself. It was only to be expected that he'd be keen to invest in aviation, even if it was posthumously.
Boston Logan International Airport
BOS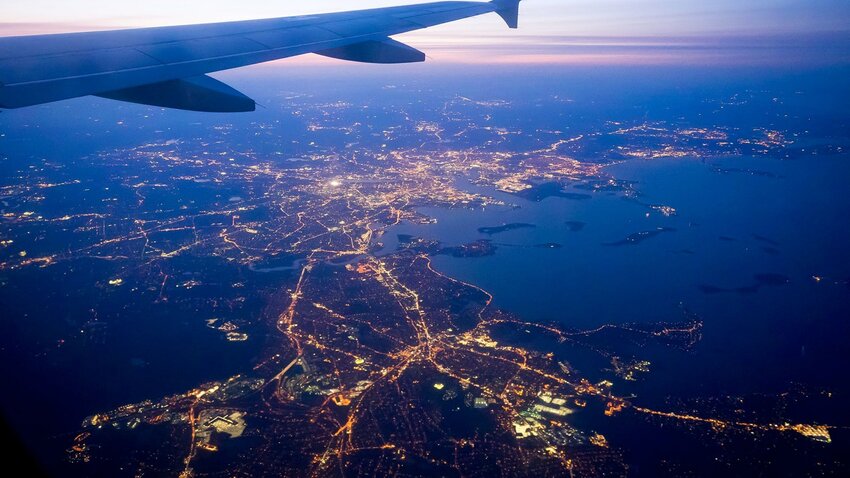 Boston airport's full name is General Edward Lawrence Logan International Airport, but that's quite a mouthful, so it's frequently shortened to Logan. Edward Lawrence Logan, born January 20 1875, was a lawyer, Army officer and Massachusetts state politician. After a lifetime of public service, he died in 1939. A few years later, Boston Airport/Jeffrey Field was renamed and has borne his name ever since. A bronze statue of Logan was installed at the airport in 1956.
Washington Dulles International Airport
IAD
Dulles International Airport serving Washington was originally called Chantilly Airport, but was renamed to honor John Foster Dulles after his death in 1954. This formidable statesman and Secretary of State under President Eisenhower was known for his staunch anti-Communist positions, and in addition to the airport, several schools, public buildings and even a street in Berlin bear his name. In 1984 the airport's name was officially modified to Washington Dulles, supposedly in case people might confuse Dulles with Dallas.
Louis Armstrong New Orleans International Airport
MSY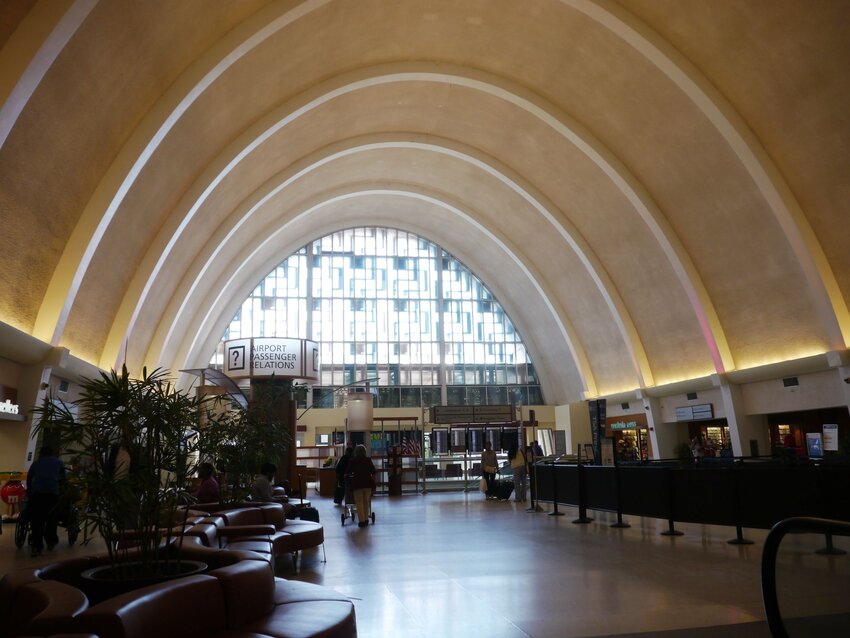 Rebranding an airport these days is not cheap. It can cost millions of dollars to redo signage, stationery and more. But sometimes there's just too good a reason not to, and in 2001, New Orleans decided that reason just so happened to be the biggest name in jazz. Louis Armstrong had been born in the city in 1901, and the airport was renamed as part of the centenary celebrations. It's not Satchmo's only accolade, of course. Many of his most famous songs feature in the Grammy Hall of Fame, such as What a Wonderful World, Mack the Knife, and Hello, Dolly – although surprisingly, only the latter won him a Grammy. The acclaimed trumpeter and vocalist was posthumously awarded the Grammy Lifetime Achievement Award in 1972.
St. Louis Lambert International Airport
STL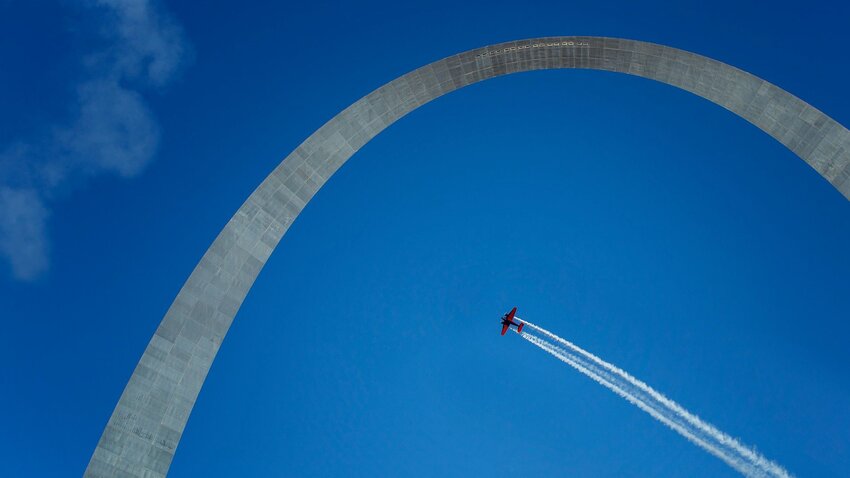 St Louis, Missouri's airport began life as Kinloch Field, where in 1910 Theodore Roosevelt became the first US President to take to the skies. As flying became more popular, more space was needed, and the airport expanded into a neighbouring race track and nearby cornfields. At that point it was renamed Lambert-St Louis Flying Field.
The Lambert in question was Albert Bond Lambert, an Olympic silver medallist golfer and president of Lambert Pharmaceutical Corporation, who gave the world Listerine. If you're wondering what that's got to do with aviation, let me tell you: he was the first person in St Louis to receive his pilot's licence.