Making the commitment to ride your bike every day, instead of driving your car, can be life-changing. It's healthy, good for the environment, and fun at the same time.
When you begin to use a bicycle as a mode of transportation, attaching a basket to your handlebars will simplify the transition. From cycling to the grocery store to biking to the park, you'll find traveling on two wheels becomes a lot more practical when you add a simple bike basket.
Beach Communities Love Bikes (And Baskets)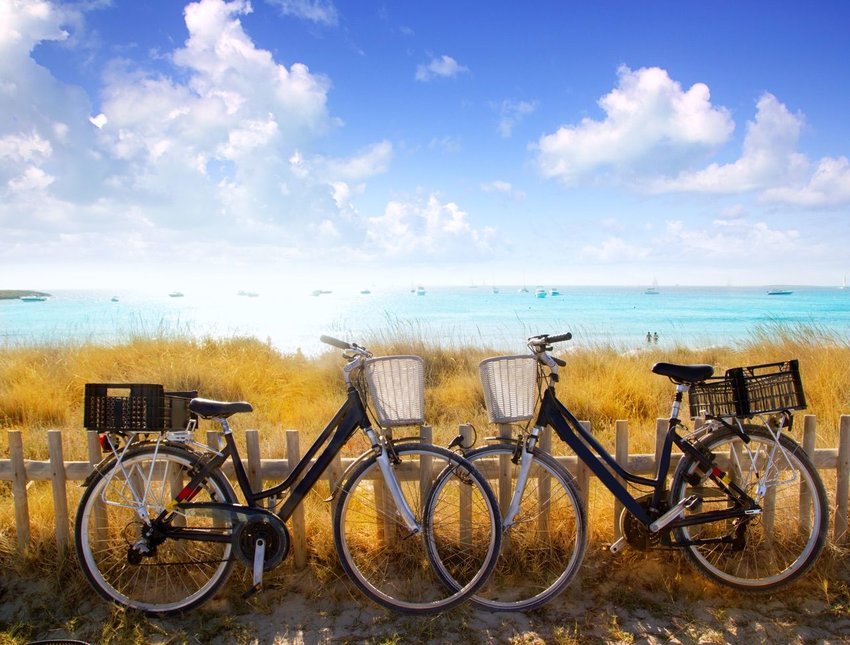 Bicycles, and therefore bike baskets, are often employed in small beach communities, especially island communities, where bikes are preferred over automobiles. I was first introduced to the beauty of bike baskets in such a place, called Point O' Woods, a small coastal community on Fire Island in New York.
Situated across from Long Island's Great South Bay, Fire Island is a unique place. In the summertime, thousands of visitors flock to the barrier island, staying in different community enclaves located along the 31-mile shoreline. This summertime destination is popular for its varied communities, wide beaches, and unfettered access to the water, sure. But what makes the island truly unique in this day and age is the fact that there are no cars allowed.
Wald Does is Right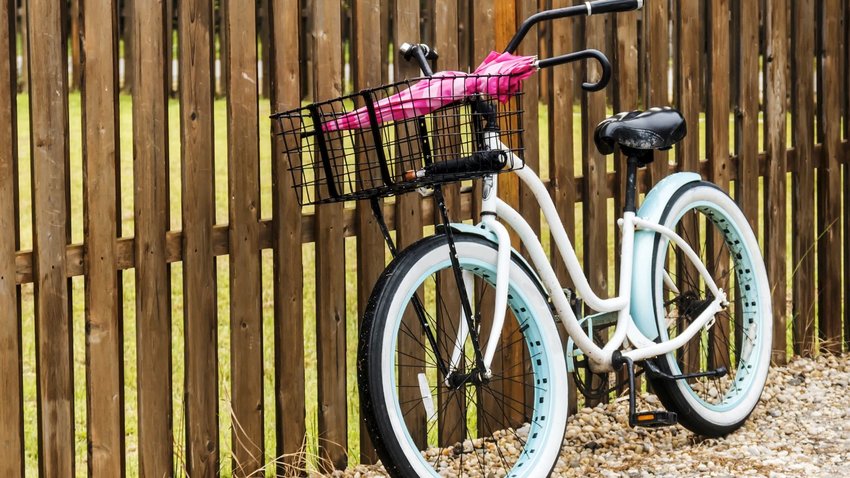 On Fire Island, with the exception of service and emergency vehicles, cars are not a part of daily life. So unless you want to hoof it from place to place, bicycles remain the islanders' only mode of transportation — meaning that bike baskets aren't luxuries; they're necessary upgrades. Shopping at the grocery store, hauling towels to the beach, or bringing a six-pack to a friend's house — all of these summertime activities require the functionality of a bike basket, and I don't think anyone makes them better than Wald.
Wald Sports, a Kentucky based company that's been producing bicycle accessories since 1905, makes the defacto bike basket on Fire Island. Produced in a range of shapes and sizes, Wald baskets are dependable, sturdy, functional, and long-lasting. I've also found that they make life on two wheels much more enjoyable.
Bike Baskets For Everyday Life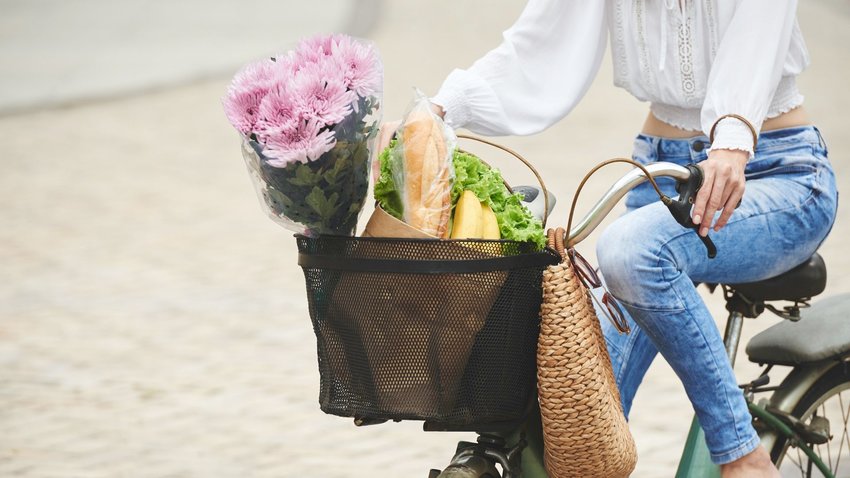 At the beginning of last summer, I purchased a cruiser bike, a big-ticket item I had long dreamed of buying for myself. When my bike arrived, however, I discovered that it wasn't very functional without a bike basket. I scoured the internet in search of the perfect bike basket, but to my dismay, they all seemed too small, flimsy, or impractical.
Luckily, when my dad heard about my quest to find the perfect basket, he did me a solid and sent me a Wald basket for my birthday. When the surprise arrived on my doorstep, I was thrilled.  Though the basket was large, it was easy to attach with a few basic tools. And once it was on, my cruiser bike felt complete.
With my Wald basket attached to my cruiser bike, a new world opened up in my everyday life. With this new setup, I now had a fun and healthy way to travel around town. I used my Wald basket to haul home items from the grocery store, to check out books at the library, and even to bring a cooler to the beach. It was basically a car trunk for my bike.
Despite offering a wide range of bike baskets, Wald keeps their products simple. Baskets are available in a few basic colors — buyers can choose between a zinc plated finish or a black or white powder coat. Liners are available for purchase, and some baskets come with a wood platform base. They might be must-own accessories on Fire Island, but no matter where you live, they'll make you actually want to use your bike for day-to-day errands.
If you love the freedom of two wheels, here are three Wald bike baskets that will work with your everyday life.
Delivery Basket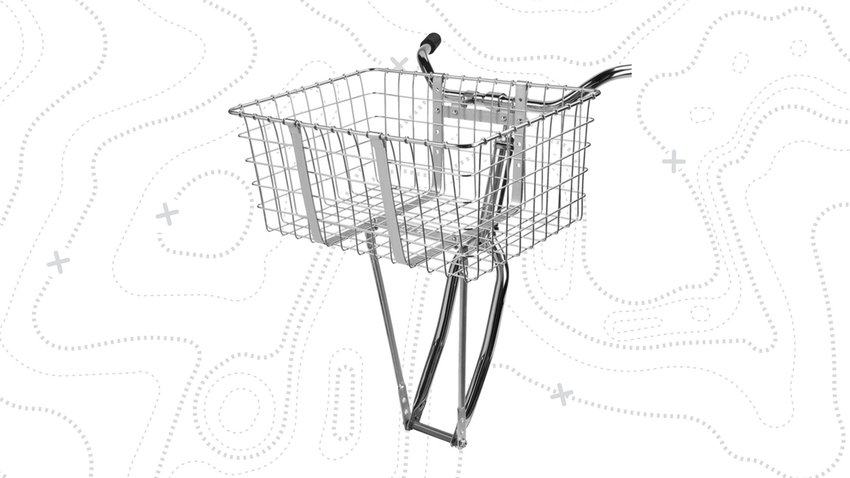 I'm partial to the 157 Giant Delivery Basket, and it's what's currently attached to my own bike. Named for the paperboys who used to deliver newspapers with this very bike basket, the delivery basket is big enough to handle almost anything that you could reasonably haul on two wheels. It's perfect for someone who wants to forego the car for small errands or trips around town. For grocery runs, expect it to hold two large grocery bags, or a big case of beer. I've used it to haul logs to a bonfire, pick up my CSA box, and do my weekly grocery shopping. No matter what you have to carry, this bike basket will ensure the job gets done.
Woven Reed Basket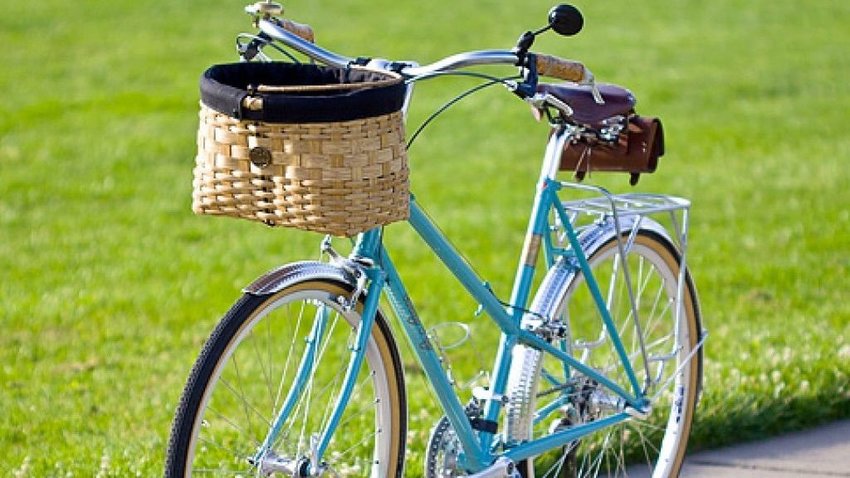 If you prefer to sacrifice a little function for a lot of form, then the 33 WR Woven Reed is perfect for you. Crafted by a local Kentucky artist, this woven basket is smaller than the delivery basket, but still sizable enough to be used for light shopping. In particular, the stylish attachment conjures up images of riding your bike to a French farmer's market for a baguette and a bouquet of flowers.  The best part? The basket is easy to detach from the bike, so it can double as a shopping bag or a picnic basket.
Rear Basket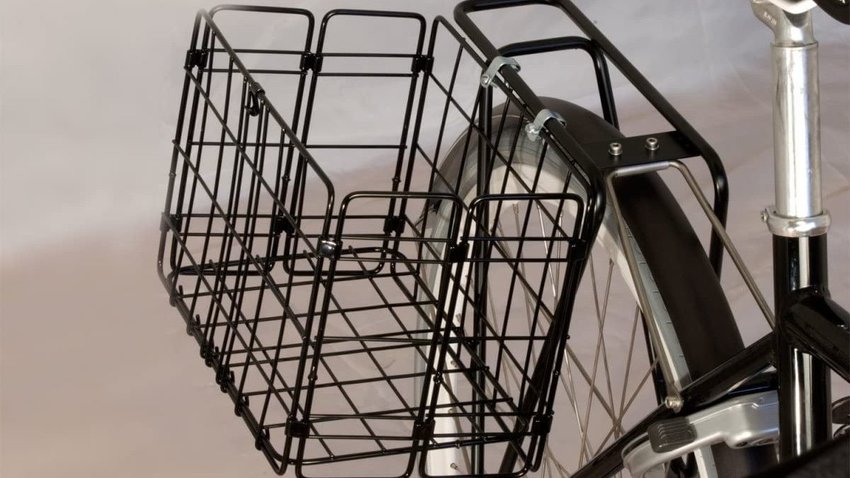 If you're looking for maneuverability on your way to work, then purchasing the 582 Rear Folding Basket is a safe bet. Mountable on either side of a bike's rear rack, this collapsible basket makes it easy to park your bike in a crowded city rack, which don't always play nice with front-mounted baskets. Liners for the rear basket are also available, which keeps it easy to carry items to and fro. If you love to ride your bike on your daily commute, this is the basket to choose.