More than 10 months after I was last on a plane, the first question I get during any socially-distanced or virtual meetup is still a sympathetic, "How are you surviving without travel?"
I know my answer should be a resounding "I'm devastated!" After all, just last year, I fulfilled a longtime goal of ripping myself away from a life of routine and becoming a travel journalist. Sure, it had been a side-hustle passion project for more than a decade, squeezed between rushing back to full-time office jobs, but now I was free to roam the planet, redefining both time and space in daily life.
Naturally, I leaned into it wholeheartedly, spending the year hopscotching around the world — one weekend I was facing my fear of fish by scuba diving in Bermuda on assignment, and then I'd come home for a suitcase quick change for a luxurious five-star getaway at Lake Como's Grand Hotel Tremezzo. Another week I was flying down to Puerto Rico to see Hamilton for the first time, and then I'd spend a week in Poland, painting alongside strangers at a Habitat for Humanity volunteer build. Without the need to count vacation days, I took multi-week trips I had been eyeing for years to Turkey and South Africa. I was on the road at least once a month, sometimes as much as three times a month, waking up in different time zones, having to remind myself what country I was in. In essence, I was in a travel lover's bliss.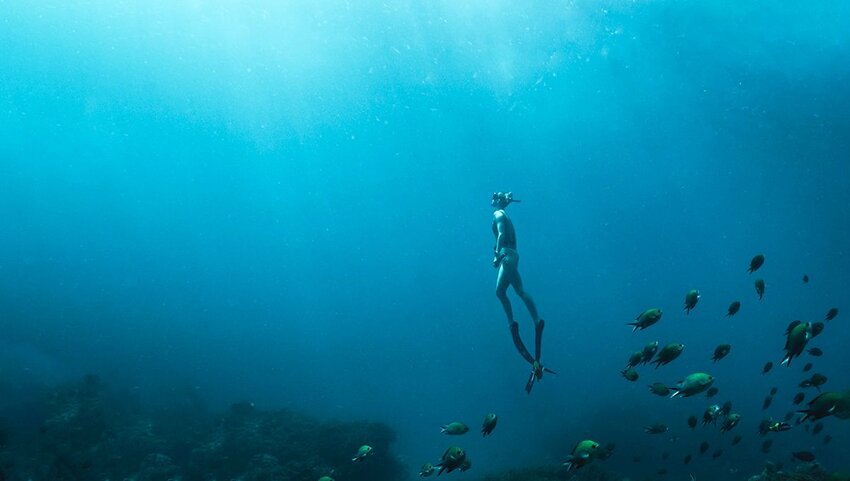 So heeding all warnings and spending most of 2020 homebound, confined to road trips within a bathroom-break distance from home, was, no doubt, a major life shift.
But it just might also be the greatest "travel" experience of all.
I found myself reconnecting with health care workers in Canada I'd met on a Morocco trip, who so generously broke down the realities of COVID-19 dangers for me early on). I took daily (well, nightly for me) tai chi sessions from Melbourne with an Aussie yoga instructor-deejay from my Turkey trip and went on a virtual tour of Edinburgh with a college student I met through a friend's travels in Syria. I swapped voice memos of only laughter with an Argentine friend I met through my international choir's travels in Buenos Aires, since we didn't speak a common language.
And that's when I realized that this is what travel is: discovering that indescribable magnetic bond with people from such different worlds in a way that can only happen when you're out of your element… whether that means being in a foreign place or being locked down at home.
So I started "traveling" again, albeit via my MacBook Air instead of by air. I took new kinds of ClassPass sessions in London, Boston, and Seattle; joined an Airbnb Experience meditating with a monk in Japan; went on a live shopping trip in Marrakech's Medina with Local Purse and Intrepid Travel; toured the Doka Estate coffee farm in Costa Rica; and even learned about whiskey from Whiskey Del Bac's female head distiller in Tucson.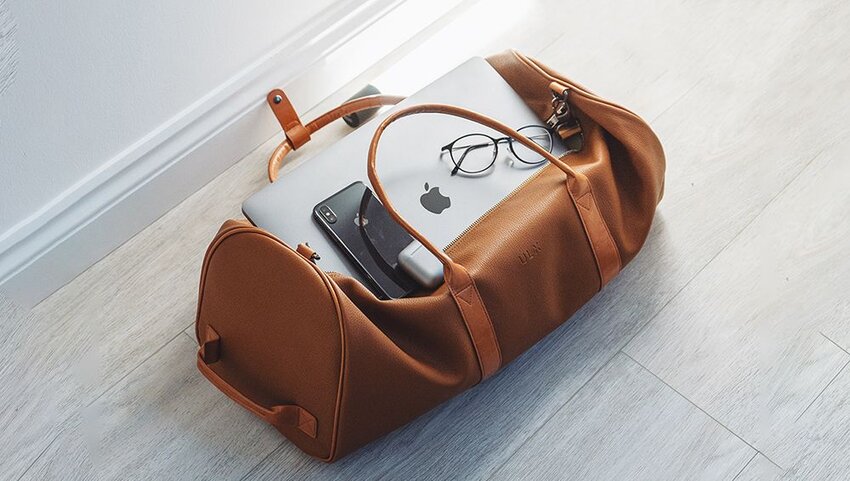 Without jet lag and travel hiccups getting in the way, I was focused on the purity of the experiences and the purpose they each served — and social media, despite all the unprecedented difficulties this year, allowed the opportunity to connect with the people I met on these new journeys. Of course, nothing will ever make up for the sense of being in a place in 3D, but in the scheme of 2020 realities, the fact that we can still connect with one another fulfilled its own kind of wanderlust.
But it also highlighted the power of a pause.
The screeching halt of leisure travel was a long overdue reminder of how much of a gift it is to have the privilege to wander the world. Through conversations with other industry professionals and globetrotting friends, here are just a few other lessons I've learned about being sidelined during the pandemic.
Travel Is Measured in Discovery, Not Distance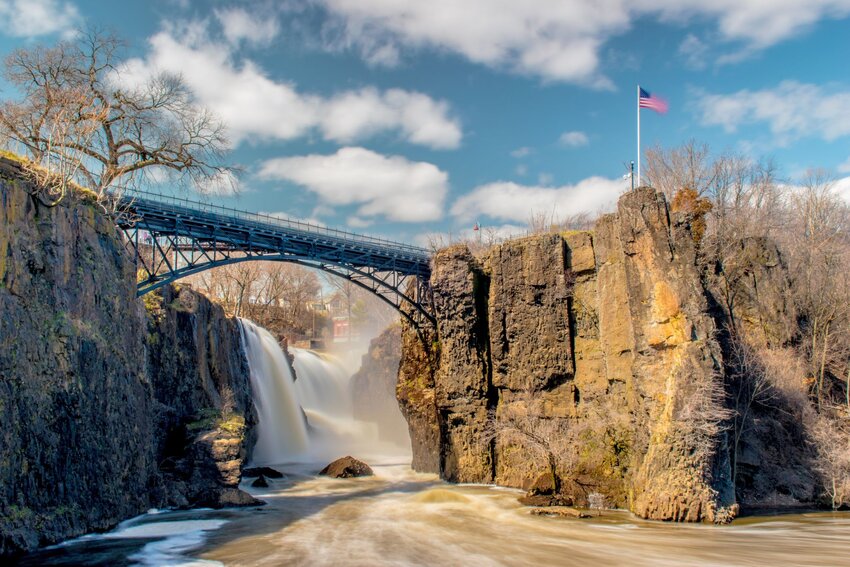 Living in Hoboken, New Jersey, for the last 16 years, with easy access to three New York City airports, I was always fleeing town — and telling people I was from the city. But during lockdown, I started to take weekly field trips to New Jersey sites I'd never visited within an hour radius. I was shocked to learn that I lived 25 minutes away from Paterson Great Falls, the second largest waterfall east of the Mississippi after Niagara Falls. I also discovered the woodsy trails at South Mountain Reservation in West Orange, the delightful gardens of the Van Vleck House in Montclair, the soothing grounds of the Willowwood Arboretum in Chester, the ripped-out-of-an-Americana-calendar Red Mill in Clinton, the shore views from the Twin Lights Historic Site in Highlands, and even a new favorite wine at Alstede Farms from New Jersey's Tomasello Winery.
It took a global pandemic for me to stay local and support my own community — and finally admit that I love New Jersey (please direct jokes to @NJGov's very "Jersey" Twitter). It shifted my mindset to treat my own backyard like a travel destination — as a friend pointed out I was doing when I found a soul food cupcake shop, Tan's Tasty Cakes, after our visit to Hamilton's Grounds for Sculpture.
Choose Destinations That Matter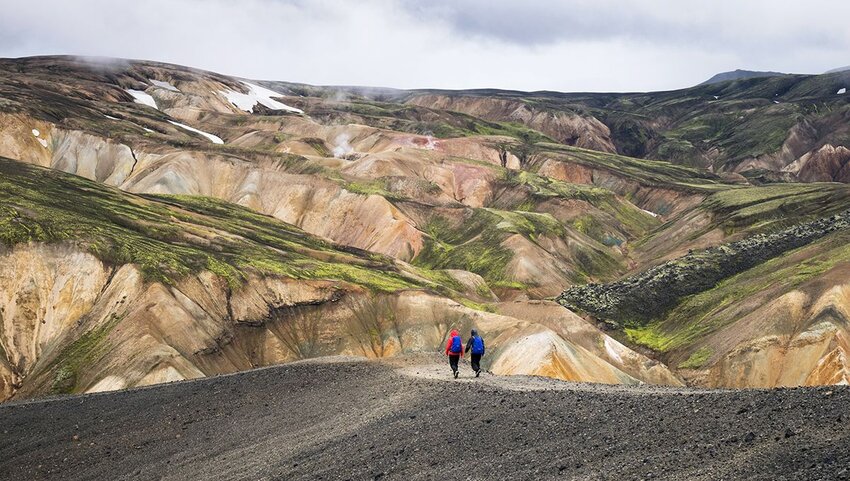 Last April, I visited the Vatican Museums surrounded by the works of some of history's greatest artists. What I didn't expect was to also be surrounded shoulder-to-shoulder through the entire museum, shoved and pushed along, trying to keep up with my group while security guards scolded visitors as we were admiring Michelangelo's work in the Sistine Chapel.
Sure enough, a year ago, the buzzword in the travel industry was overtourism. With the rise of the middle class and more disposable income, travel was increasing at a breakthrough rate, with 1.3 billion international travel arrivals in 2017, according to the United Nations World Travel Organization. Venice, Italy, became the poster child for tourist crowds, especially day trippers who so often used the city as an Instagram background without contributing to the local community. The problem was so great that the city implemented tourist taxes and the thousand-year-old Rialto fish market was in danger of closing.
And then came 2020: Mother Nature's way of calling "time out." Suddenly I was left wondering why I went to the places I did. While hiking Machu Picchu, soaking in the Blue Lagoon, and visiting the Taj Mahal were no doubt breathtaking moments, I was much more fulfilled by exploring Gdańsk, Poland, and Ascona, Switzerland — destinations made more thrilling by my lack of preconceived notions, since they simply don't tend to make it to the top of must-see lists. That form of travel doesn't just help dissipate tourism from hot spots to lesser-tiered areas, but it also fosters a sense of pure discovery. In fact, my next dream destination is now Greenland, which I was thrilled to see on Intrepid Travel's Not Hot List of lesser-known places to explore.
Recognize the Impact on Local Communities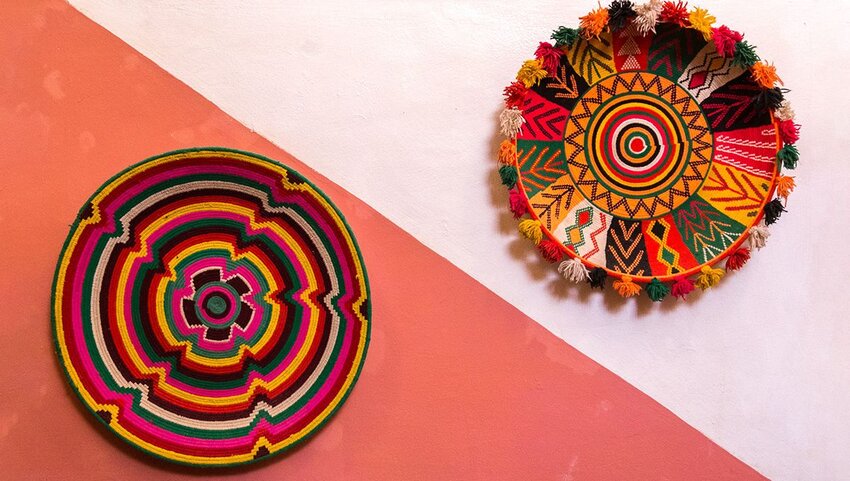 About a decade ago, when I souvenir shopped in Costa Rica from what I thought was a local artisan, one particular trinket stood out — because I had the exact same one at home with another country's name emblazoned in place of Costa Rica. As I've been going through my boxes of international souvenirs during quarantine, I've started regretting tsotchkes I have that were clearly mass-produced pieces passed off as local art. That's when I began to realize how important where we choose to spend our dollars is — but in a foreign language, it's often hard to make the right choices. And that's why I'm so grateful to have discovered a new genre of travel, best heralded by G Adventures and Intrepid Travel — small-group adventure operators who place responsible and ethical experiences at the forefront and curate the most effective places to eat, drink, play, and shop during a trip.
In May 2020, I had the privilege of chatting with G Adventures founder Bruce Poon Tip, who wrote the e-book Unlearn: The Year the Earth Stood Still, and asked if he thought the pause in global travel will make people want to give back to communities in a more positive way. "You're totally singing my song right now," he said, explaining I was the first writer in 20 interviews to ask about community impact. "The one thing the pandemic is showing the world is how connected we really are… this is an opportunity for people to think about better and more sustainable ways in which they can travel. We all live with a sense of value at home but when we travel we suspend a lot of those values because we're going to another country." I cringed, thinking back to the time I overflowed a trash can with plastic water bottles in Turkey, realizing I was completely guilty. More than ever, we must take those values — whether it's shopping local or making eco-friendly decisions — on the road with us.
Travel Is in the Eye of the Beholder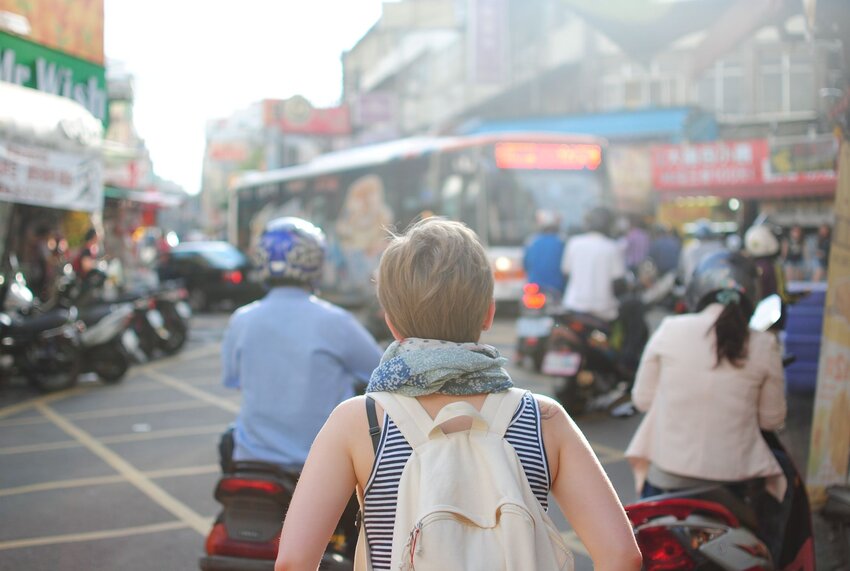 In Mandarin, the word often used for traveling is "play" — implying that time at home is work and that being a tourist has a sense of laziness attached to it… or at least that's the connotation I'd been taught in my elementary Mandarin skills. Maybe because of that definition, anytime someone asks how I travel so much, I assume it's because in their eyes, I'm on vacation all the time. But for me, traveling isn't a break. It's fulfilling a primal need — to get out there and understand another culture and another place by finding out what makes it tick.
For me, "vacation time" is those rare moments I get to finally lounge at home for a few hours. (It actually took a lockdown for me to binge-watch Netflix on the couch for the first time!) But talking about travel with such a wide variety of people during the pandemic has made me keenly aware of how different everyone's definitions are. Case in point: After my parents had a grand time on a Croatia and Slovenia trip with an Asian tour group, my Taiwanese immigrant dad said I had to go there with the same guide. I understand that he wanted me to recreate the magical experience he had, but for me, born and raised in the U.S. and distinctly American, that's probably not going to be the best way for me to experience those places. While talking to others, I realized some dreamed of a perfect travel day relaxing on a beach, while others craved a packed agenda of adventure and exploration. As universal as travel is, it's just as personal — and that's what makes travel one of the most powerful gifts we have.

As the vaccination process rolls out and borders reopen, I'm hopeful that the realizations made during this downtime will guide our future travels with empathy and commonality; no matter where we go or who we meet, every single one of us has lived through a devastating global pandemic. Instead of zipping around, aimlessly collecting moments, I'm now committed to traveling by example, prioritizing purpose, and cultivating the ties we all share as one human community.