Unspoiled nature is Earth's original masterpiece, an endless work of art that generates every pigment from intoxicating indigoes to stark whites. Whether you're on the hunt for a blaze of autumn leaves or a forest covered in verdant green, the world is filled with vibrant hues in every shade. If it's a taste of the rainbow you desire, here's where to see every color in nature.
Red: Maple Trees at the Tofukuji Temple in Kyoto, Japan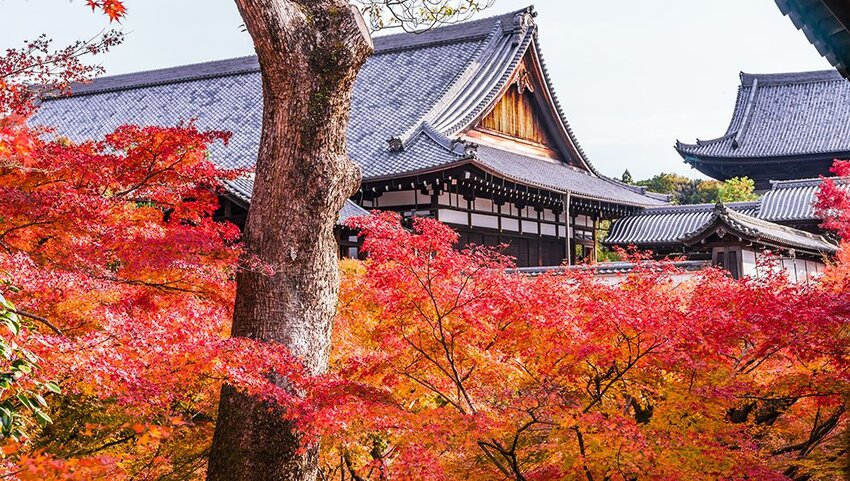 Autumn arrives in Japan with a flush of scarlet maple trees that usher in cooler climes come the end of November in a whirl of ruby red. Just one of Japan's many natural wonders, the changing leaves add a dramatic backdrop to the serene Tofukuji Temple in Kyoto. Arrive early in the morning to witness the auburn phenomena from the covered Tsutenkyo Bridge, without hordes of other curious foliage observers.
Orange: Ayers Rock, Outback, Australia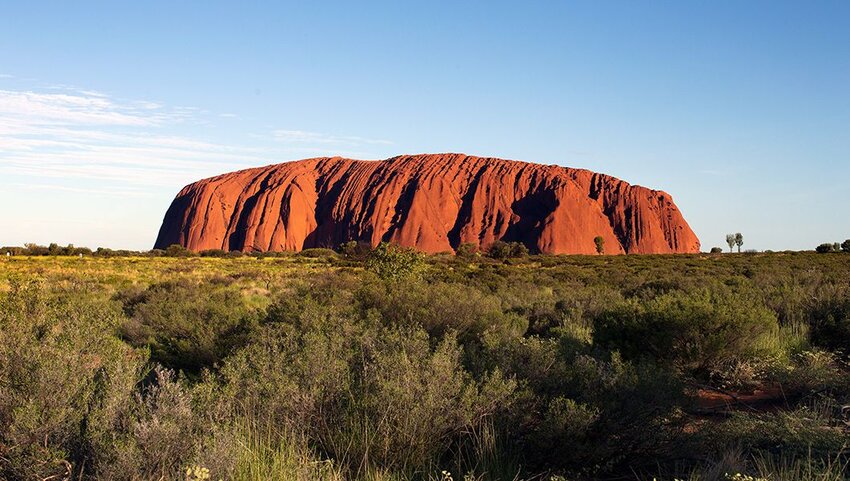 Burning a rigid silhouette into the Australian desert, Ayers Rock is the most iconic image of the Outback, a harsh and unforgiving environment. The presence of iron in the outer layer of rock has resulted in the rusty color that can range from red to brilliant orange and even purple at times, depending on the angle of the sun. Visitors who are lucky enough to spend more than a few hours at this sacred site may witness firsthand this colorful phenomenon. Be sure to pay close attention to the rock at sunrise and sunset to see the ever evolving kaleidoscope of color.
Yellow: Sunflowers in San Gimignano, Italy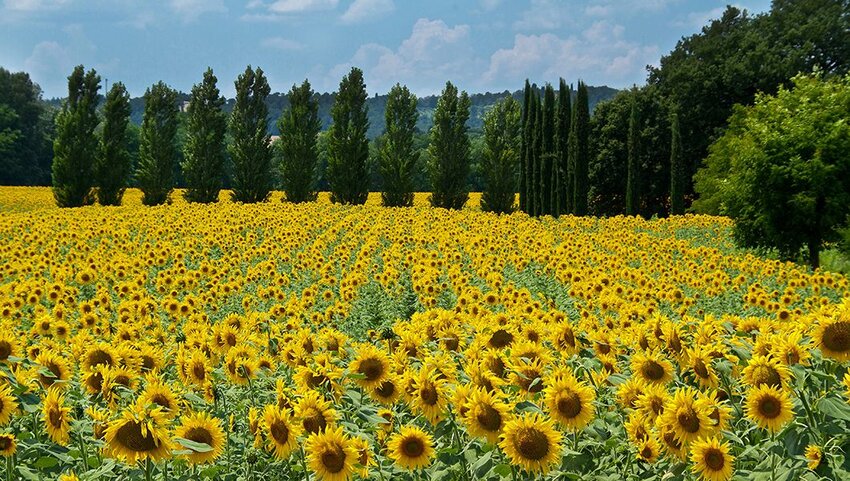 Come summer, just south of Siena, Italy, the Tuscan countryside is a flourish of golden blooms. Known as girasole in Italian, sunflowers are a commonly grown crop in this part of Italy and the perfect complement to the Tuscan hill towns of San Gimignano. Your quest to see these stunning blooms will be well rewarded as you encounter medieval villages, Renaissance history, and succulent Chianti wines. Stay at an agriturismo for a taste of traditional life in the Italian countryside and gorgeous views of the sunflowers, hanging their heavy heads under the Tuscan sun.
Green: Hoh Rainforest, Washington, United States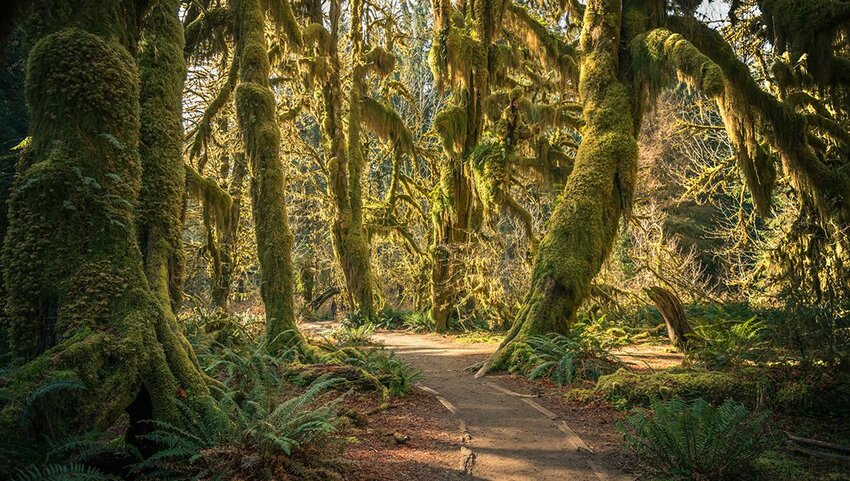 Tucked away in Washington's Olympic Peninsula, the Hoh Rainforest is an emerald gem. Dripping with verdant tendrils of moss that cover virtually every surface in the park, the Hoh Rainforest is one of the last temperate rainforests still remaining in North America. The rainforest is only a portion of Olympic National Park, its designation meant to protect the incredible diversity and unique flora and fauna that call the forest home. Keep an eye out for quirky inhabitants like banana slug, slowly creeping along railings and tree trunks. For a truly immersive plunge into this evergreen sanctuary, walk through the Hall of Mosses, a trail that takes you through the heart of the old growth forest and under a cathedral of club moss.
Blue: Great Blue Hole, Belize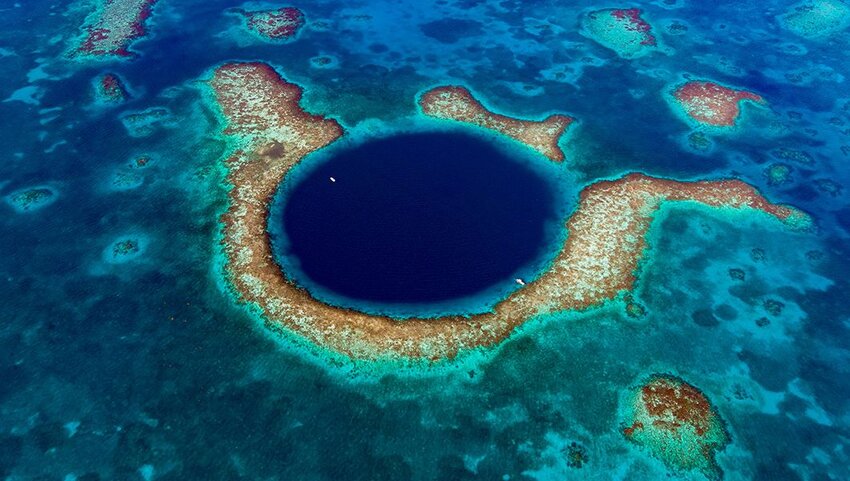 Staring into the sky from a remote location in the Caribbean is the unblinking eye of Belize's Great Blue Hole. Created by an ancient glacier, this azure pit of indigo is actually a natural sinkhole surrounded by a constellation of reefs, atolls, and pools in myriad shades of blue. As one of the most revered scuba diving sites in the world, sinking to depths of over 350 feet deep, the Great Blue Hole is also a difficult dive and reserved only for those who have their Advanced Open Water certification. Those who are up for the challenge will be treated to the second largest reef system in the world with a rainbow of coral and fish like the midnight parrotfish.
Purple: Lavender Fields, Provence, France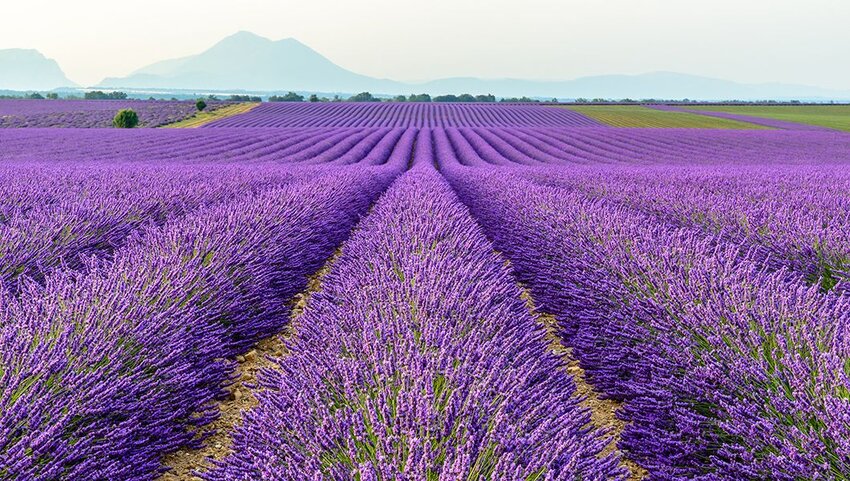 Provence in summer is something out of a fairytale, inspiring famous artists like Cézanne and Van Gogh. The French countryside comes alive with soft shades of lavender that stretch in grooves as far as the eye can see, dotted by ancient monasteries and picturesque cobbled villages. Hole up in one of the idyllic Provencal towns, like Sault or Drôme, and laze away the days with the scent of these purple blooms wafting through the warm summer air. Pop in to one of the tiny towns for a lesson on making your own perfume, hand crafted by master perfumers, or to browse the weekend markets for bundles of dried flowers. Be sure to arrive by mid-July to see the blooms at their peak.  
Pink: Pink Sand Beach (Pantai Merah), Komodo Island Beach, Indonesia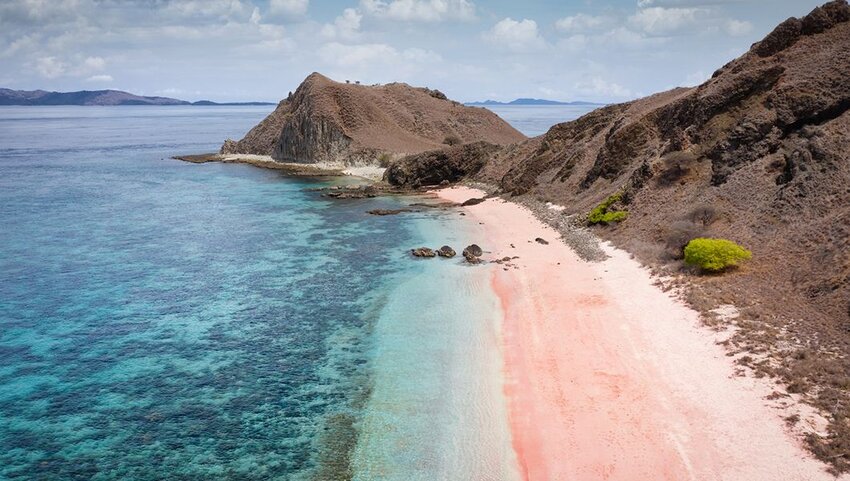 Located on Komodo Island, just one of over 17,000 isles in the Indonesian archipelago, the pink sand beach of Pantai Merah is a blush of color along this tropical coast. The sands' iconic pink hues are created by microscopic grains of scarlet coral, mixed with powdery sand. Visitors will need to catch a ride from the nearby island of Flores, as Komodo is uninhabited, unless you count the island's famous dragons lurking in the undergrowth. But don't fret, these lizard kings usually keep to themselves and don't commonly frequent Pantai Merah's rosy beaches.
White: Uyuni Salt Flats, Bolivia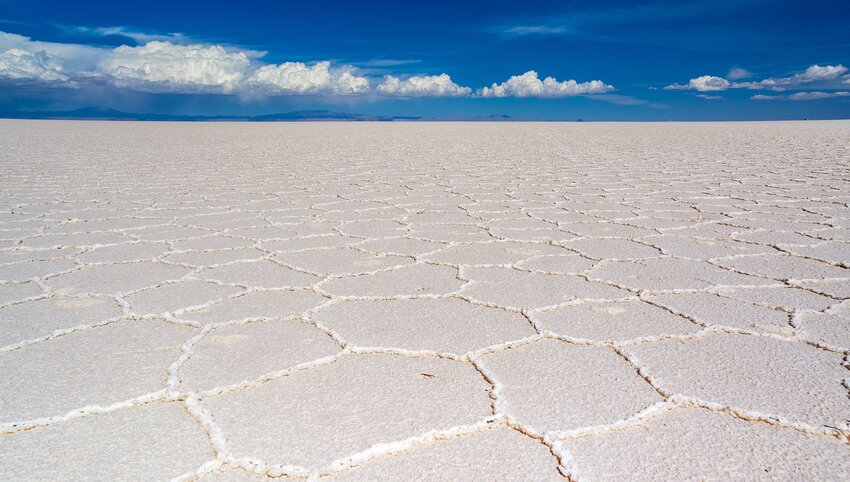 Stretching over 4,000 square miles across Bolivia's Altiplano region, the Uyuni Salt Flats are truly a once-in-a-lifetime experience. Formed from an ancient lake that leeched salt from the nearby mountains, Salar de Uyuni is a magical destination for anyone who craves adventure and natural wonders. Visitors who come during the rainy months will be rewarded with the largest mirror in the world, reflecting the sky above. For those who want to spend a night in the high plateau, there's no better place than the Palacio de Sal, made from a combination of salt blocks and wood. It's also a fun destination to pose for optical illusion pictures due to the salt flats' perfectly horizontal geography and uninterrupted horizons.
Black: Reynisfjara Beach, Iceland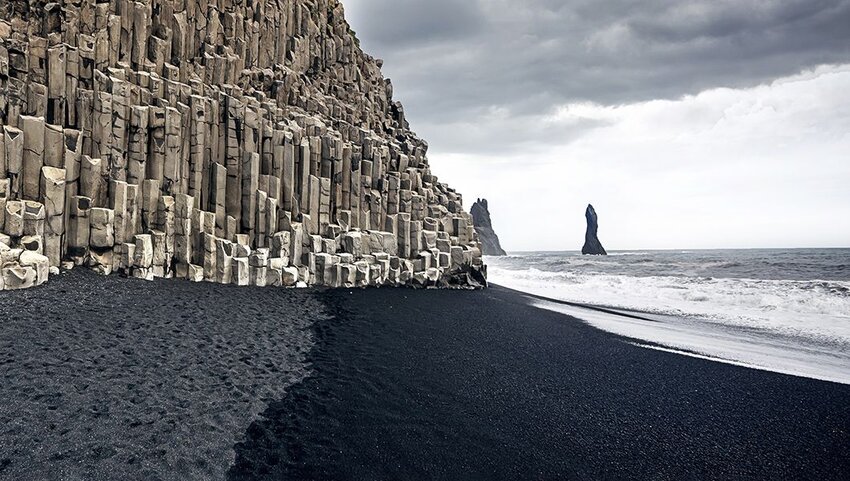 Found along Iceland's southern coast, Reynisfjara Beach, also referred to as Vik Beach, is an inky homage to the color black. The raven-colored sand was created by Iceland's volcanoes over the last millenia, the cooled magma turning to volcanic rock before becoming fine sand. This stunning stretch of night is also home to striking basalt rock formations and was the site of several scenes in HBO's Game of Thrones. Be extremely careful when visiting this ebony wonder as rogue "sneaker waves" have been known to pull unsuspecting travelers into the icy sea.