There is no denying that the Grand Canyon is one of the most majestic spots in the world. So why not maximize your time there by spending a night or two? If you are on the hunt for lodging options, here are five places to stay near Grand Canyon National Park.
Grand Canyon International Hostel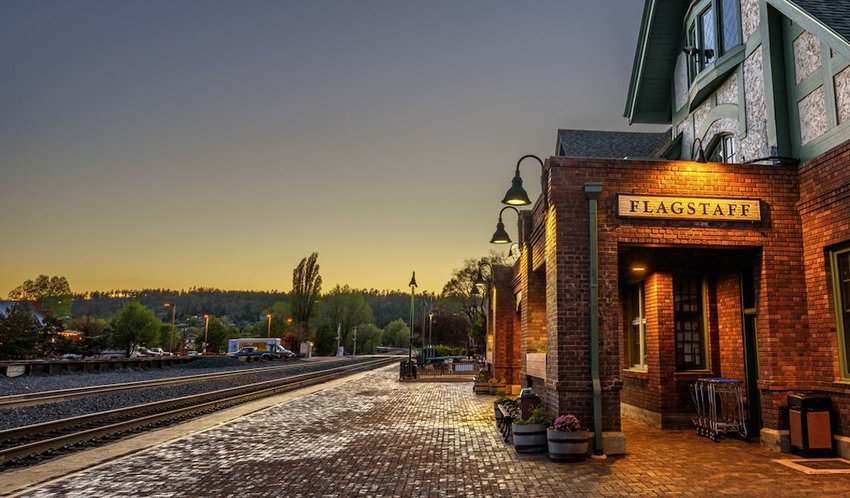 If you're on a budget and looking for hostel options, the Grand Canyon International Hostel is one of the few hostels in the general vicinity. It's located in Flagstaff, which is about 1.5 hours from the South Rim. According to Hostelworld, it's the closest hostel to the Grand Canyon. Grand Canyon International Hostel is also conveniently located near the Flagstaff Greyhound and Amtrak stations, plus plenty of restaurants and bars. Free Wi-Fi and breakfast are included. There is a TV lounge open 24 hours a day where you can hang out and meet other travelers after a long day of exploring.
Phantom Ranch Cabins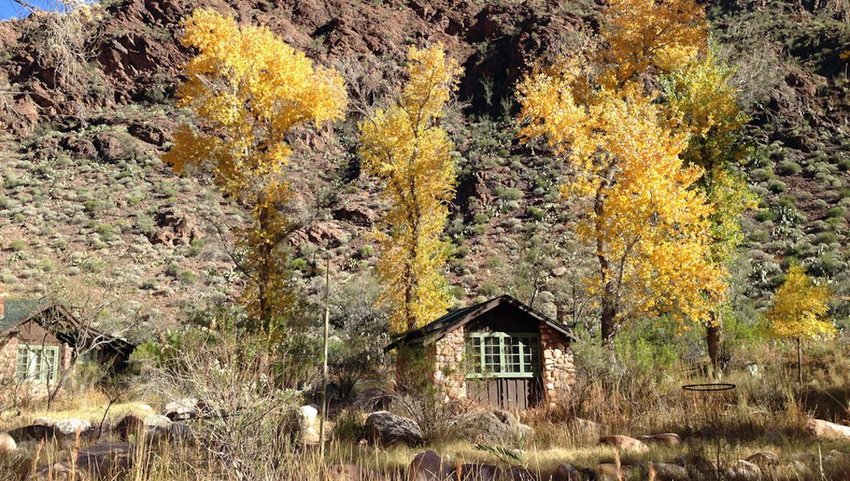 Adventure travelers need to take note of Phantom Ranch Cabins. Located at the base of the canyon, you can only access the ranch by rafting, hiking, or on a mule. It's the only lodging below the Grand Canyon's Rim and was built in the 1920s by famous architect Mary Jane Coulter. There are two male and female dorms each, as well as private cabins that can sleep 2-10 people. Children under six are not allowed to sleep in the dorms. Both dorms and cabins are cooled during the summer and heated during the winter.
Get ready for a workout as it's a several hour hike down, and that means you can expect to take a few extra hours to make it back up the next day. Be sure to review instructions on the website closely as there are strict rules on inbound and outbound duffels and how to pack. Make sure to take special note of food you have inside your duffels.
El Tovar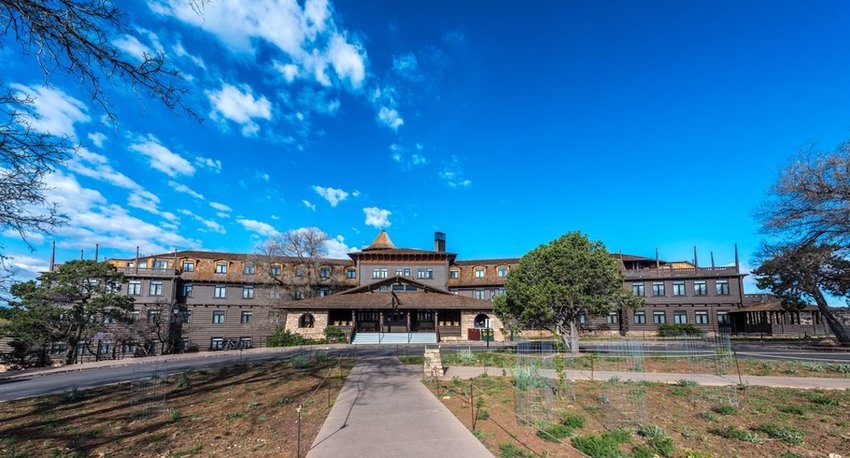 There are only a half-dozen lodging options within the Grand Canyon itself, one of which is El Tovar. Situated on the South Rim, it's on the luxury end of the lodging spectrum, having hosted notable names like physicist Albert Einstein, playwright George Bernard Shaw and Presidents William Howard Taft, Theodore Roosevelt and Bill Clinton. When it opened in 1905, El Tovar was considered one of the most luxurious resorts west of the Mississippi. You'll notice that the historic property is a cross between a Norwegian villa and a Swiss Chalet. Of the 78 rooms on property, many are suites, and no two rooms are alike, adding to the resort's historic charm.
Grand Canyon Lodge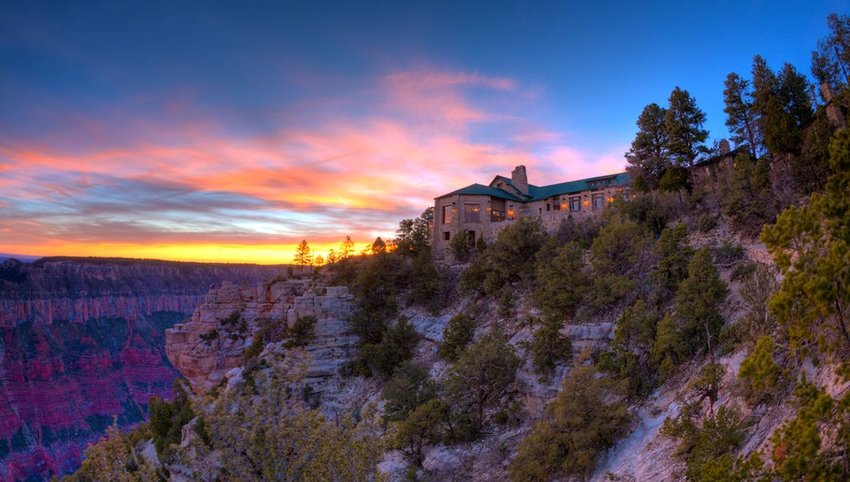 If you want luxurious lodging overlooking the North Rim, consider the Grand Canyon Lodge. Built in 1928, the lodge has been a National Historic Landmark since 1987. Accommodations include 140 cabins scattered throughout the property as well as the main lodge, which sits on the edge of a cliff overlooking the Grand Canyon. As the only lodging in the North Rim of the park, this hotel books up fast, so make reservations ahead of time.  
Mather Campground on the South Rim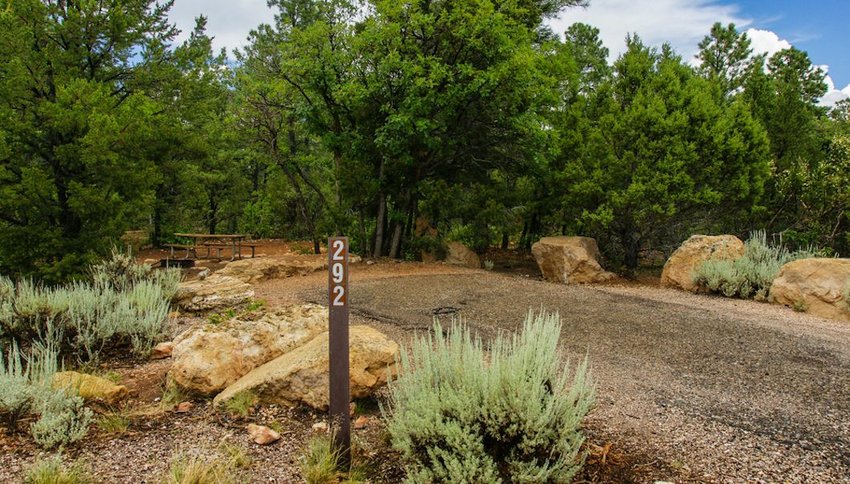 Located in Grand Canyon Village, Mather Campground on the South Rim is open year-round. This location is a very popular camping option since tent and RV camping are available throughout the winter. You can make advance reservations at this campground, which is highly recommended during peak times. The campground office closes from December through February, and you cannot make online reservations during this time either. If you plan to camp here during those months, you can register on a first-come, first-serve basis using the self-pay machine located at the campground entrance.
Note, there are no full RV hook-ups here. If you need full hook-ups, consider Trailer Village, which is also located along the South Rim in Grand Canyon Village.