Agriculture has long played an important role in American history. From farms to orchards, groves and vineyards, there are several spots across the U.S. where you can sample delicious fruit right from the source. Many of these destinations not only allow visitors to pick their own fruit, but they also sell various products made with that fruit grown onsite as well as fun activities for all ages. From juicy blueberries in Maine to tropical pineapples in Hawaii, these are just a few of the best places to taste delectable fruits across the U.S.
Maine: Blueberries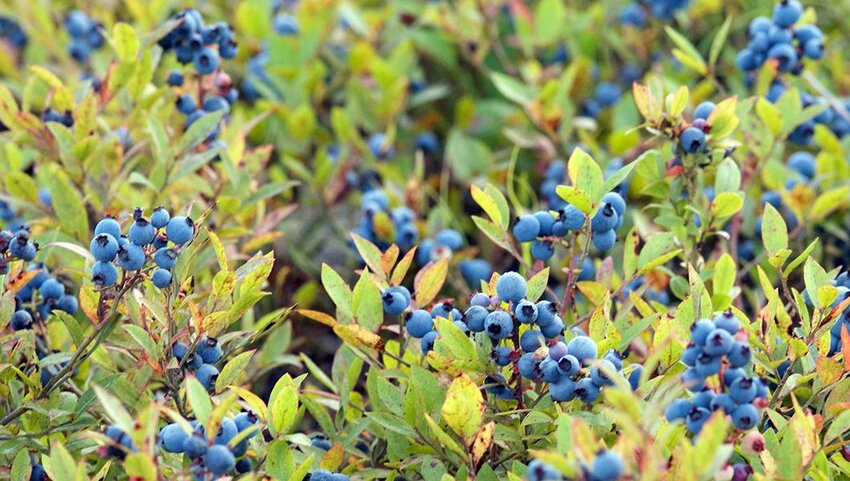 Maine produces 99% of blueberries in the U.S. The wild blueberry is native to the Northeastern state, thriving in the soil despite challenging conditions. Sometimes referred to as the low-bush blueberry, they're hardier and typically smaller than the high-bush type, but they tend to be juicier and more flavorful. These fruit reach their peak in July and August, and while most harvesting is completed by large operations, there are still smaller, local farms where you can pick your own berries. This includes Smith Ridge, a little over an hour's drive northwest of Augusta. The family-run farm grows four acres of wild blueberries, and welcomes visitors during harvest season. Whether you make it to a farm or not, a slice of wild blueberry pie is never far away in Maine, and countless bakeries and café offer their take on the official state dessert.
Washington: Apples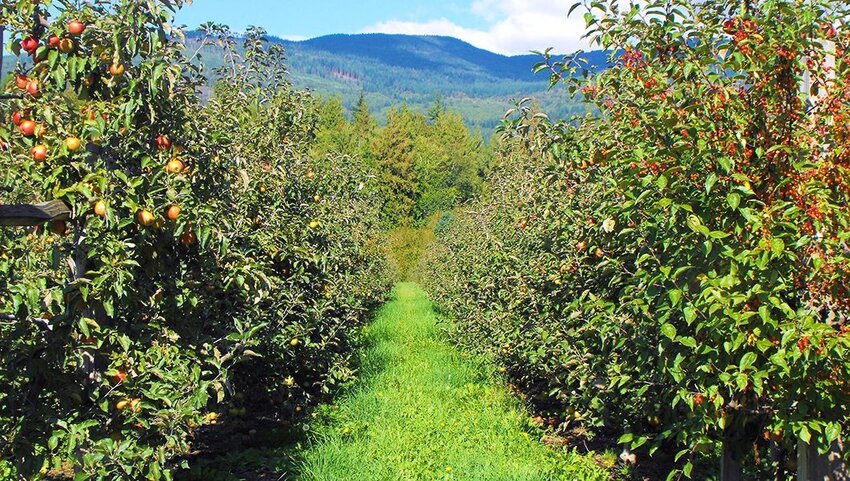 With is lush soil and plentiful rain, Washington is home to an abundance of delicious fruit. However, the state is most famous for its apples. The first apple orchard in Washington was planted in the 1820s and today there are over 175,000 acres of apple trees across the state, with more apples produced here than in any other state. Most are grown in the Wenatchee Valley on the east side of the Cascade Mountains, with orchards on both sides of the Wenatchee River which meanders eastward from the Bavarian town of Leavenworth. All of the apples produced here are picked by hand, with varieties ranging from highly sought-after heirlooms like Golden Russet to popular Honeycrisp and the ubiquitous Red Delicious apple.
The town of Wenatchee is known as the "Apple Capital of the World" and you'll not only find U-pick farms like Stutzman Ranch which has been in operation for over a century, but you can enjoy the annual Washington State Apple Blossom Festival. It typically takes place around late April and early May, with festivities including a parade, an apple dessert competition, a carnival, live music, an arts and crafts fair, and more.
Oranges: Florida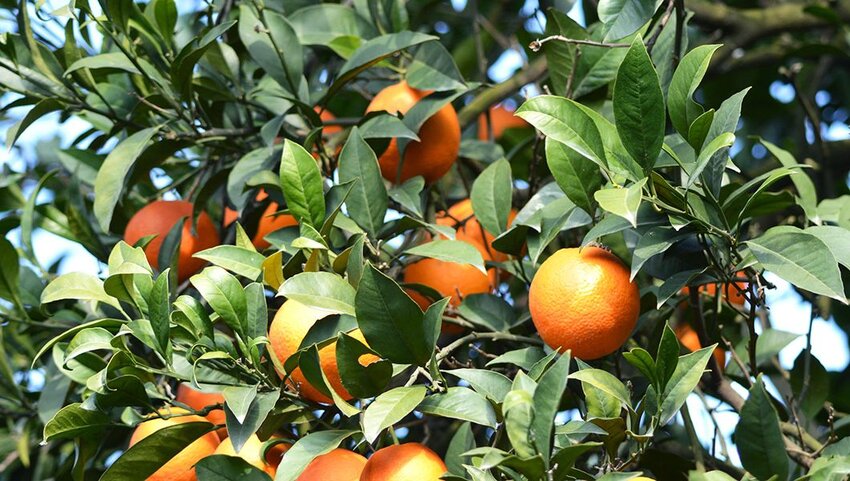 The orange is a symbol of sunny Florida, and the state is arguably the best place to taste this sweet and juicy fruit. There are many orange groves across the state offering farm stands where you can buy them freshly-picked, while some offer pick-your-own options. Showcase of Citrus is one of the state's most popular citrus farms, spread over 2,500 acres and includes more than 50 different varieties of citrus. Along with oranges, you can pick your own tangerines, limes, lemons, and other citrus from November through May, depending on the weather. Grab a basket and take to the trees, or buy some pre-picked in the on-site Old Time Country Store.
The farm also offers a unique Monster Truck Adventure into the Florida Outback to explore the groves, native woodlands, and "Bigfoot territory" where you'll want to watch out for friendly gnomes, wood fairies, and bigfoot. It's even possible to buy an animal feed bucket to feed creatures like zebras, water buffalo, and bison.
Blackberries: Oregon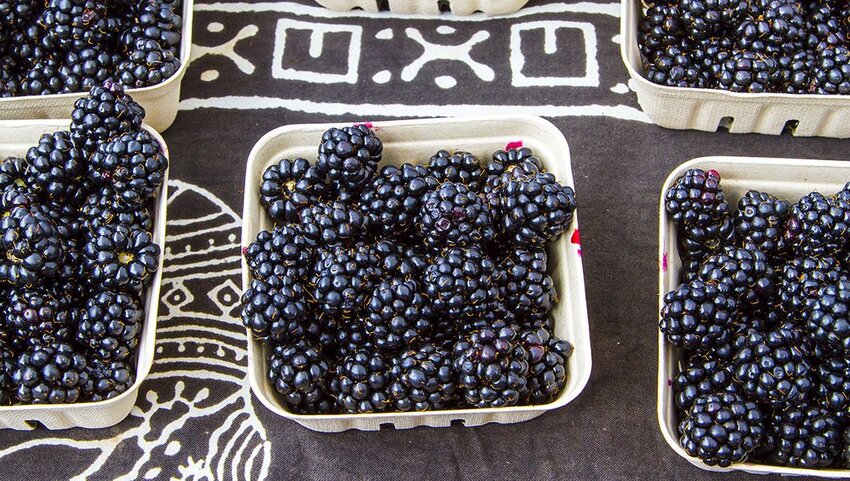 Blackberries grow throughout the Pacific Northwest, with late summer the best time for picking. The bushes can be found growing wild in western Oregon, making it easy to pick and eat them right off roadsides, along fences, in the forests, and in mountain meadows, particularly along the sunny, south-facing slopes. If you want to learn more about blackberries, how they're grown, and try some delicious blackberry products, head to Blackberry Bog Farm in the small town of Svenson. Located along the beautiful northern coast of Oregon near the Columbia River, all of the farm's baked goods feature fruits and vegetables grown right on-site, including blackberry cobbler, blackberry pie, scones, and more.
Cranberries: Massachusetts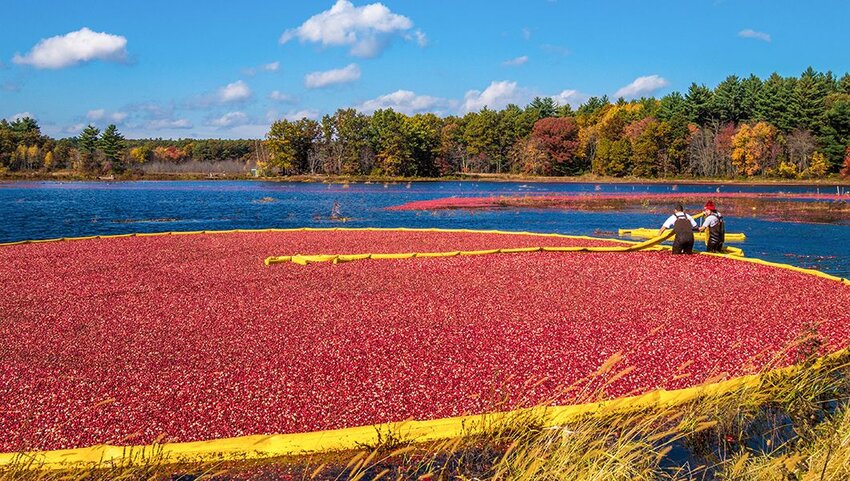 Cape Cod, the hook-shaped peninsula that surrounds Cape Cod Bay just south of Boston, is famous for its cranberries. A native fruit, cranberry bogs thrive in this region, and in the fall, they can be observed in all their ripened glory. Cranberries thrive in wet bogs that appear like an endless sea of bright red, creating a stunning complement to autumn's brilliant colors. There are so many cranberry bogs here, you'll have your choice of multiple tours during the harvest season, which lasts from mid-September through early December. That includes Leo and Andrea Cakounes' cranberry farm in Harwich which boasts the largest bog on Cape Cod. During cranberry season, tours are offered daily where visitors can learn about the operation, see the equipment, and even visit with the farm animals. Of course, you can also buy cranberries and cranberry products like cranberry honey and cranberry soaps, too.
Pineapple: Hawaii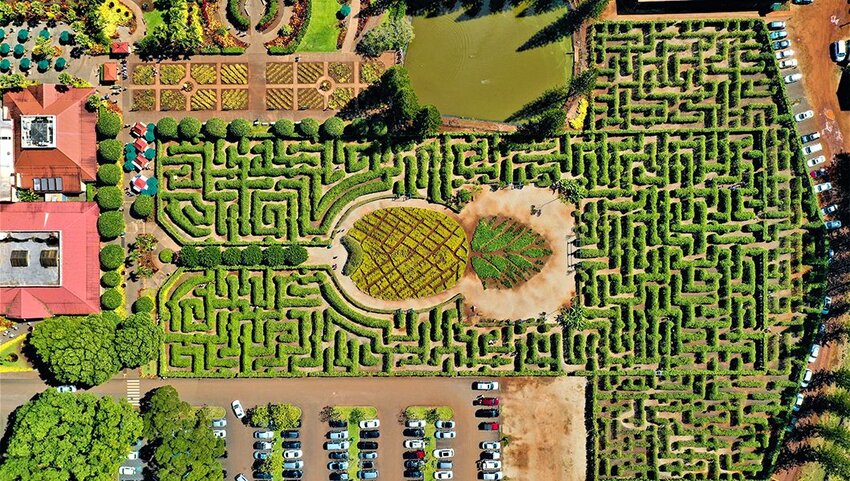 While the largest exporters of pineapple, Del Monte and Dole, left Hawaii in the 1980s, the state is still synonymous with the spiked, golden fruit. In the 1930s, Hawaii was the world's top producer of pineapple, but today, it produces less than 10% of pineapples sold worldwide. But it's still an iconic symbol of Hawaii and you can find multiple ways to sample the acidic fruit. At Dole Plantation on the island of Oahu, visitors can take a train ride through the fields, stroll the garden filled with tropical plants, and enjoy live demonstrations on topics like how to cut and serve the fruit. Of course, there will be plenty of fresh tastings of pineapple and pineapple products like soft-serve ice cream.
Dole Plantation also hosts a famous maze with 2.5 miles of paths created out of thousands of Hawaiian plants, including pineapples, heliconia, and hibiscus which are centered around a huge pineapple that was created with croton plants.