Denver is known for many things — thin mountain air, craft beer, striking views of the Front Range — but its food scene typically isn't one of them. It might be time to change that. As one of those dreaded California transplants who wasn't expecting much beyond the eponymous omelette when I moved here in May of 2019, I've been continually — and pleasantly — surprised by the local restaurants, holes in the wall, and food trucks that make the Mile High City more of a foodie haven than its reputation suggests. While it may not have the sheer number of great eateries that New York or Los Angeles can lay claim to, I can honestly say I'd put the likes of Denver's Daughter Thai, High Point Creamery, and Blue Pan Pizza up against their culinary counterparts in any other city.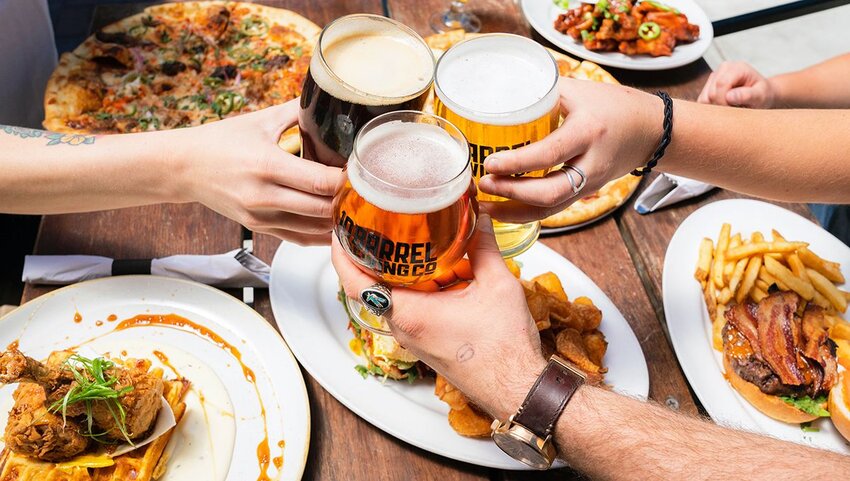 What should first be acknowledged is that true foodies may scoff at my credentials. My palate isn't especially refined, which isn't to say I don't admire ambitious eaters — I'm just not sure I can count myself one of them. All non-sushi seafood is a no-go from me, for instance, and I even have a strong aversion to both lemon and lime. Once I find a favorite dish at a restaurant, I then proceed to order it every single time I return lest I take a chance on something new and end up disappointed. Though hardly a philistine — I enjoy ramen, tikka masala, and spicy tuna rolls as much as the next millennial — I derive no joy from either cooking shows or the actual act of cooking. (An entire show about baking? What?) That said, I am passionate about food in my own way, and my move to Denver has only made me appreciate it even more than I already did.
Pizza: Blue Pan
As for those favorites, let's start with the pizza. I first heard of Blue Pan from a friend who was completely enamored with the Detroit-style pizza place; for whatever reason, though, I thought it was a chain founded elsewhere and never prioritized it. Oh, what a mistake that was. For those unfamiliar with Detroit-style pizza, think of it as a happy medium between the deep-dish offerings Chicago is known for and the typical pie you'd find elsewhere. Rectangular rather than circular, it features the crispiest (and, it must be said, best) crust I've ever had and is perhaps best known for its Brooklyn Bridge variant.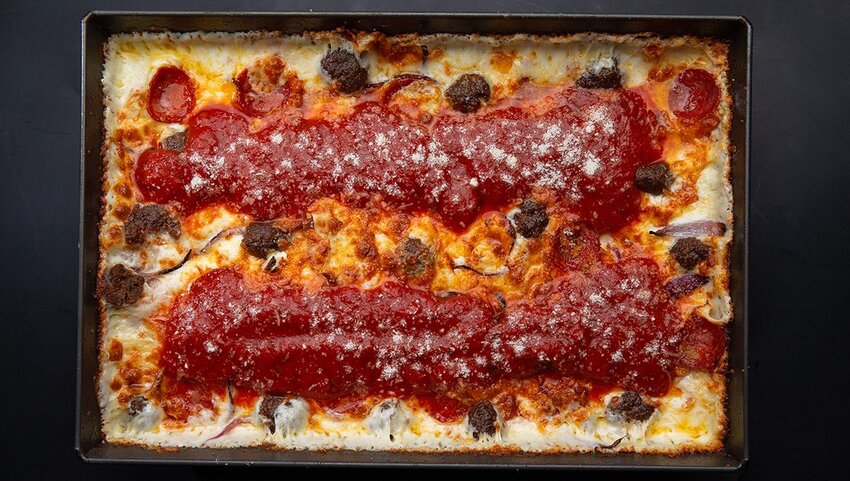 What makes this one so special isn't the pepperoni and sausage, though both are first rate, but the dollops of ricotta cheese so absurdly tasty they almost turn this pie into both a meal and a dessert. Blue Pan has two locations — one in Congress Park, the other in West Highlands — and, with pizza emerging as a pandemic-friendly option for obvious reasons, I've found myself indulging even more often in recent months than I was pre-COVID.
Thai: Daughter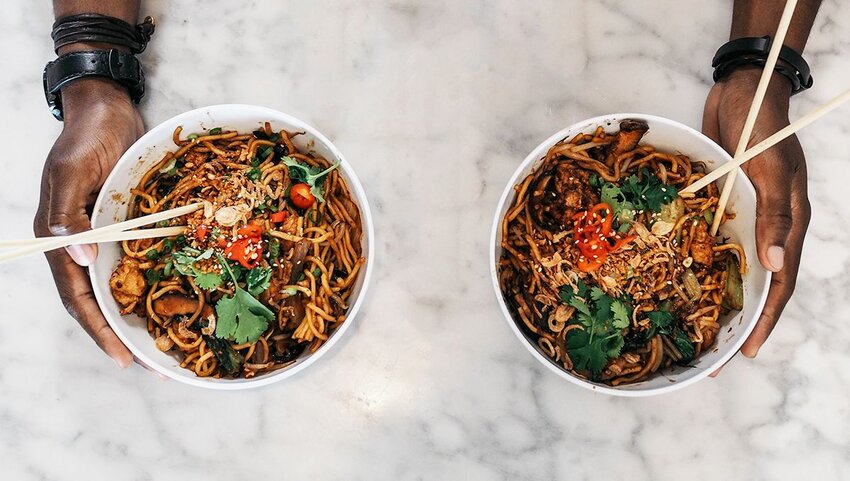 Then there's Daughter, a Thai restaurant that had the misfortune of opening mere months before the pandemic hit but has (thankfully) soldiered through it so far — no doubt because it managed to build a devoted following in short order. While the lunch menu features such traditional favorites as Pad Thai and Pad See Ew, the dinner menu shows what Daughter is really about: bold, challenging fare like Thaigerrrr Smile, Songkla Scallops, and Khao Soi Kai. The last of these has become my go-to since the first time I tried it, a noodle curry common in northern Thailand, where it was introduced by the Chin Haw — Chinese migrants who made their way to the country via Laos or Myanmar.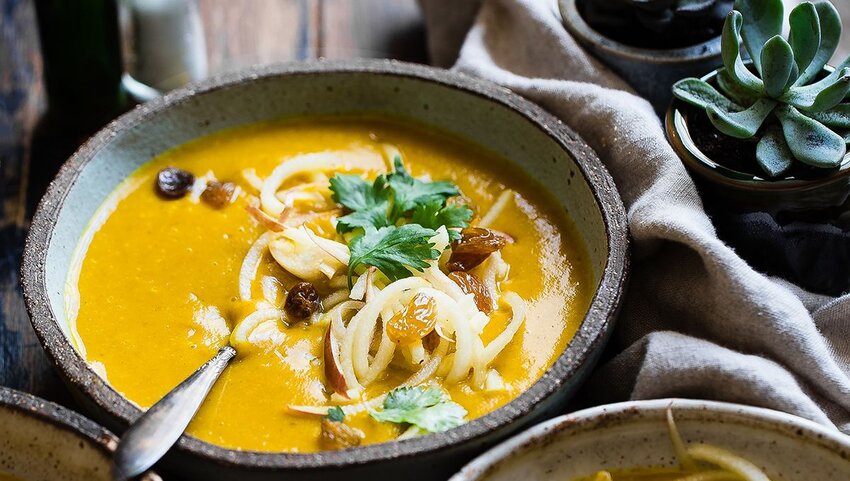 With shredded chicken, egg noodles, crunchy onion strings, bean sprouts, red onions, and a hard-boiled egg for good measure, it's one of those dishes that packs a punch even when you ask for the lowest spice level. (I opt for medium, thank you very much.) It's also beyond delicious, the kind of thing you dream about after having it for the first time and count the days until you can order it again. The next time circumstances allow for a friend or family member to visit from out of state, Daughter will be the first place I take them.
Dessert: High Point Creamery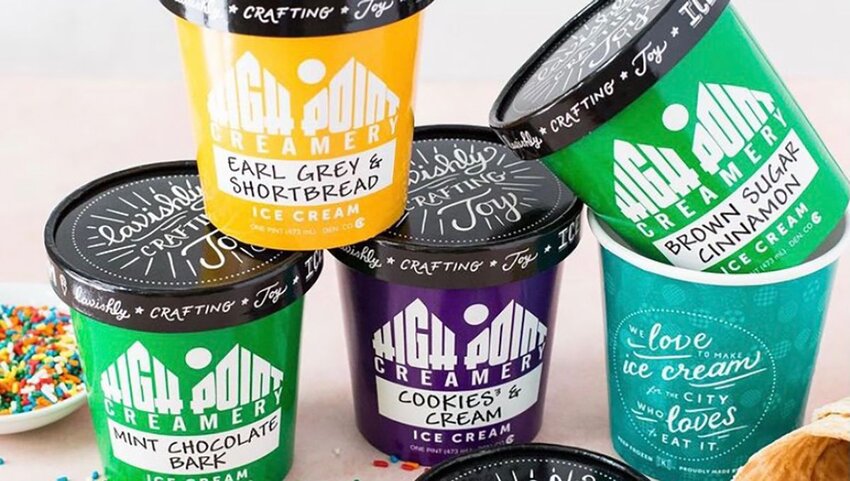 Anyone who saves room for dessert would do well to choose High Point Creamery, which isn't as iconic as Little Man but is, frankly, the superior establishment. With three locations (including one in the essential Denver Central Market) as well as a truck named Big Pinky, it'll make you understand the meaning of the word "creamery" — this ice cream really is creamy beyond compare, with traditional flavors like salted caramel and brown-butter pecan elevated to something new and exciting through sheer richness alone. Those looking for something less familiar won't regret trying the basil with blackberry swirl or Earl Grey and shortbread, but High Point does the classics so well that it may be a while before you get around to them.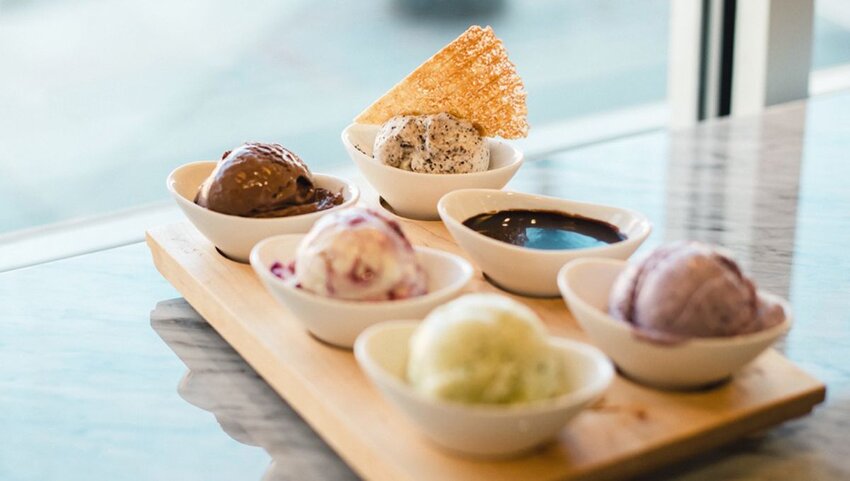 What makes all this even more remarkable is the fact that I'd been living in Denver for less than a year before restaurants started going takeout- and delivery-only. I've found other favorites in my time here — burger purveyor Good Times would be the best fast-food chain around even without their spoonbender milkshakes, the Taj Palace Indian food truck has the best naan I've ever eaten, Denver Biscuit Company more than lives up to the promise of its name — and have a long list of places to try once they start opening up again. In the meantime, I'm more than happy with my options. Living and eating in Denver has deepened my appreciation of the fact that one needn't be a foodie in order to appreciate good food, and a little adventurousness goes a long way.