"Bon-where?" Everyone's heard of big sister Aruba's beaches, and the casinos of Curacao, but Bonaire remains the quiet middle child of the "ABCs" — the three westernmost islands of the Leeward Antilles in the Caribbean. Known primarily by devoted scuba divers who are passionate fans of the island's lush reefs and accessible sites just offshore, Bonaire offers a bounty of outdoor adventures and laid-back vibes that welcome you as a local. Come once to this unexpected island, and you're very likely to find yourself returning. Along with Saint Eustasius and Saba, Bonaire is part of the Caribbean Netherlands. U.S. dollars are accepted, and English is widely spoken. Here are a few experiences not to miss while visiting.
Water, Water, Everywhere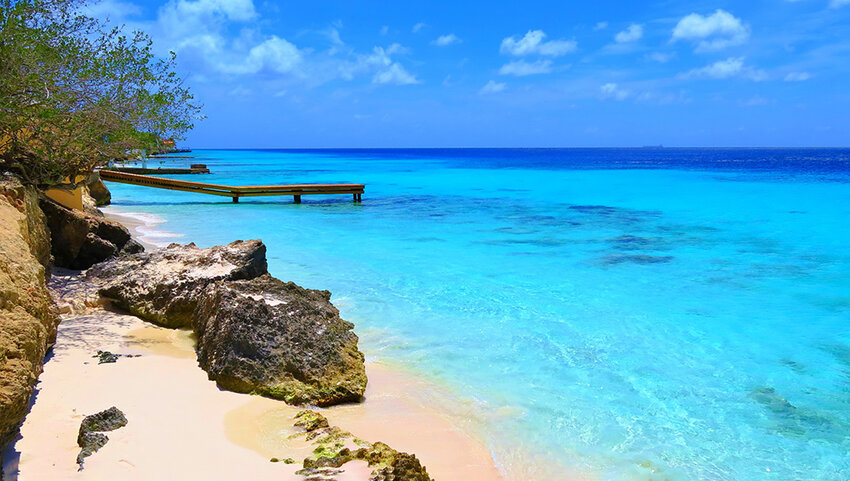 The coral reefs come right up to the edge of Bonaire, earning it the title of "Shore Diving Capital of the World." Most of the diving and snorkeling is done on the west "leeward" side of the island. With plenty of marine life, expansive hard and soft coral gardens, calm currents, and easy-going conditions, the west side is ideal for snorkelers and novice divers. For those who want big pelagics (like sharks), crashing waves, and ripping currents, book a tour to check out the island's east or "wild" side ... which offers excellent conditions for windsurfing as well as kayaking through mangroves at Lac Bay. Afterwards, the Hang Out Beachbar on Lac Bay is a great spot for, well, hanging out.
Wildlife and Wild Adventures
Although a desert island, Bonaire supports a variety of wildlife. There are more than 200 species of birds, including blue-footed boobies and large flocks of pink flamingos (the island is an important nesting spot) that enjoy themselves in the shallow waters of Washington Park and Salt Lake. Goats and donkeys, which were introduced by the Spanish and Dutch, wander freely about the island. Sick and injured donkeys are cared for at the Donkey Sanctuary, and visitors are welcome to "adopt" one as their own. At Aletta's Goat Farm you can pet goats (and sample tasty cheeses). Other land-based adventures include landsailing, horseback riding, and cave tours.
History and Culture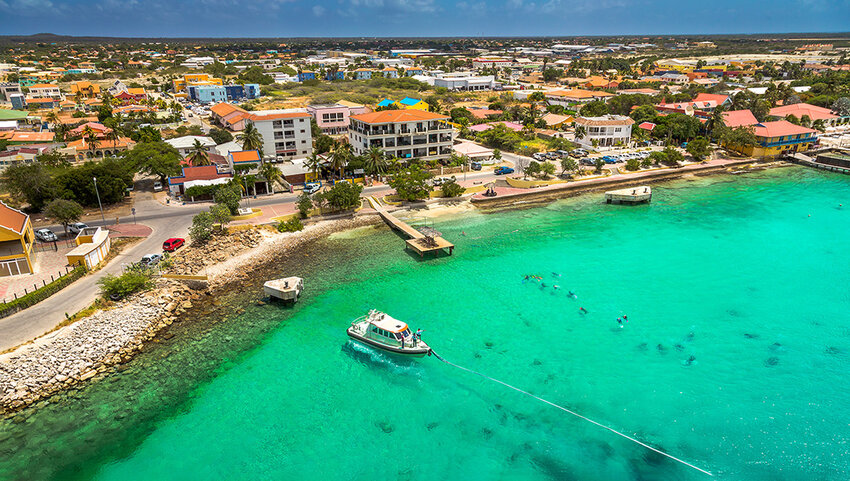 Humans referred to as Archaic Indians inhabited Bonaire at least 3,000 years ago, and the Caquetío (part of the Arawak) arrived from South America around 500 CE. Spain colonized the island in 1499, and when the Dutch captured it in 1636, Bonaire became a plantation of the Dutch West India Company. Salt became a major export, and the tiny stone huts used by the slaves forced to harvest it still stand on the island. Much of the island's history — including its crucial role during WWII — can be found at the Bonaire Museum, at Tanki Maraka Heritage Park, and at the Terramar Museum. The brightly painted capital of Kralendijk has well-maintained examples of Dutch colonial architecture housing art galleries, boutiques, and souvenir shops.
Food and Drink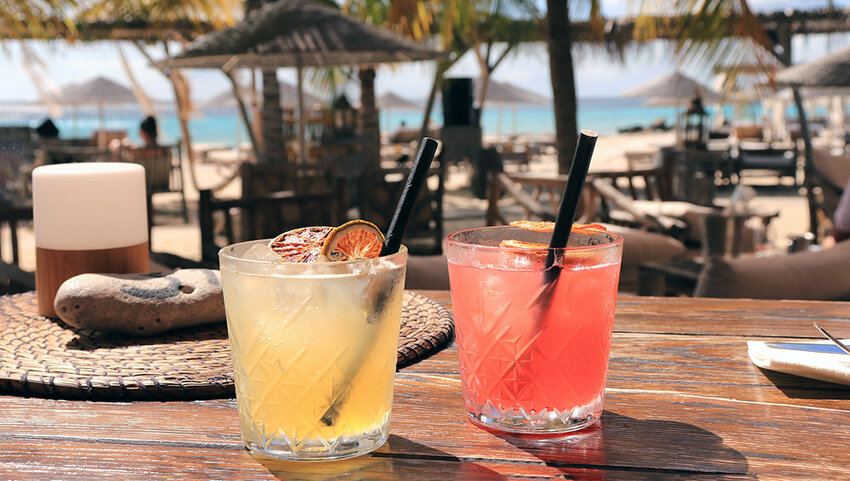 Bonaire's culinary scene has never been better. Cactus Blue Bonaire is a fun and funky food truck specializing in burgers and wraps made from beef as well as lionfish, an invasive species that's destructive and, fortunately, extremely delicious. For fine dining, look no further than Brass Boer. Owned by the same chefs that operate De Librije (which has three Michelin stars), Brass Boer's six-course tasting menu has earned it numerous accolades, including "Best Restaurant in the Caribbean." To sample local specialties like iguana stew, grilled fish and fried plantain head to Rincon, the island's oldest town, and make a stop at Posada Para Mira.
Drink locally with a rum cocktail crafted with Tekibon, distilled from cactus that cover the island. Or grab a locally brewed beer at Sugar Thief or Bonaire Brewing Company. And for the absolute best tiki bar experience in the Caribbean, make certain you make a stop at Tiki & Co. for a bespoke drink tailored perfectly to your taste. (Contrary to google, it's not permanently closed ... just moving to a new location.) Cheers: See you on your next visit!