From the playful colors to the scent of sea air, Cuban flavors and humming rhythms, Miami plays on all the senses. In Miami, you'll find more than a breathtaking destination featuring a thriving art scene, tropical beaches and culinary treats — though you'll spend plenty of time indulging in all of these. You'll find a destination that's thriving with a vibrant spirit that's all its own.
It's hard narrowing down the list of reasons you should visit Miami. But if we had to sum it all up, we'd say Miami's neighborhoods make a strong case for why you should stay a while. Miami is a mosaic of vibrant and diverse neighborhoods, each offering myriad opportunities to eat, drink and explore. Frequent visitors may think they know where to go, but even regulars should step outside their comfort zone and discover the hidden secrets of these areas.
Little Havana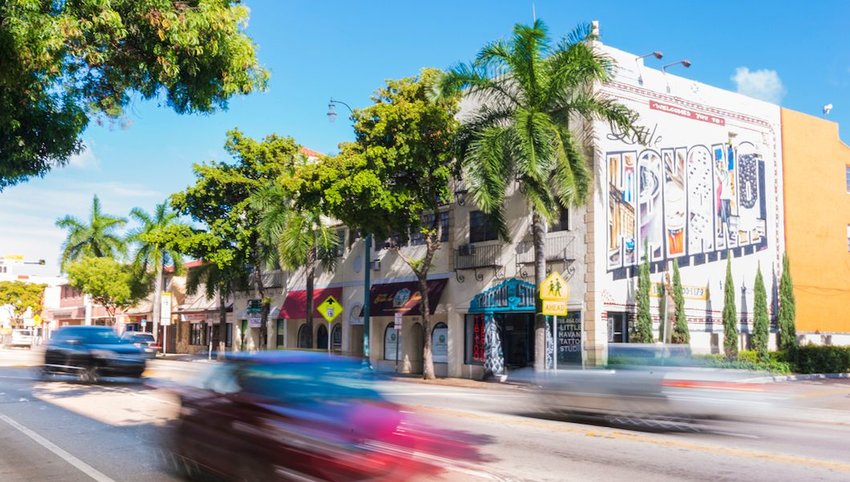 Scattered with Latin-inspired restaurants and venues, Little Havana is a slice of Cuban delight. Vibrant and colorful yet overwhelmingly authentic, Little Havana exudes a richness that fills you up from the inside out, starting with its food. Sip on cafe con leche at the famous Versailles before sampling arguably the best Cuban sandwich in the city at Sanguich de Miami. Stop by Domino park where the locals mingle before spotting Cuban celebrities along the Calle de Ocho Walk of Fame.
Wynwood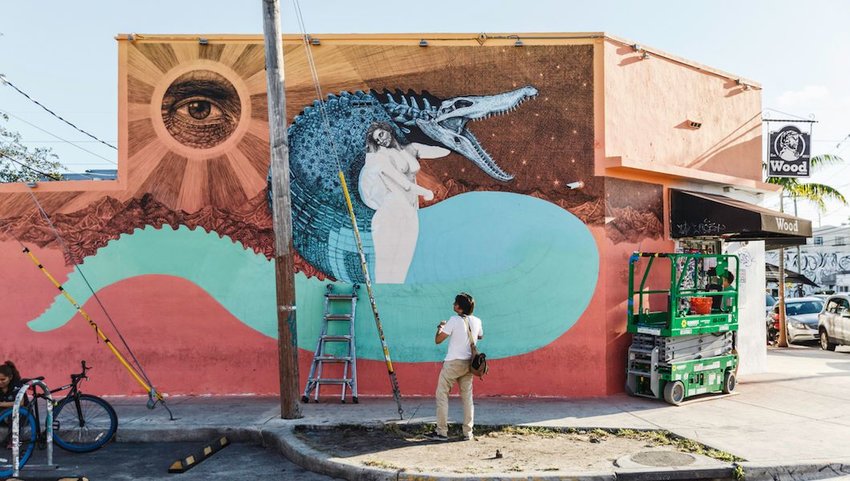 A stroll through Wynwood is a reenergizing experience. This former warehouse district has been reimagined into the city's art focal point, with over 70 galleries and museums showcasing the work of hundreds of creators and innovators. Murals adorn the outside of buildings, clothing them in bright colors. Hop from a boutique to a restaurant to a gallery easily. Stroll through the the Rubell Family Collection, one of the world's largest privately owned contemporary art collections, which showcases old masters while promoting new creators. Or enter a world of garden goodness at Plant The Future, a landscaped gallery space. When the sun dips below the horizon, slip into one of Miami's most mouthwatering restaurants, like the masterpieces at Alter or the numerous options at the Asian food hall 1-800-Lucky. You won't be disappointed.  
Downtown Miami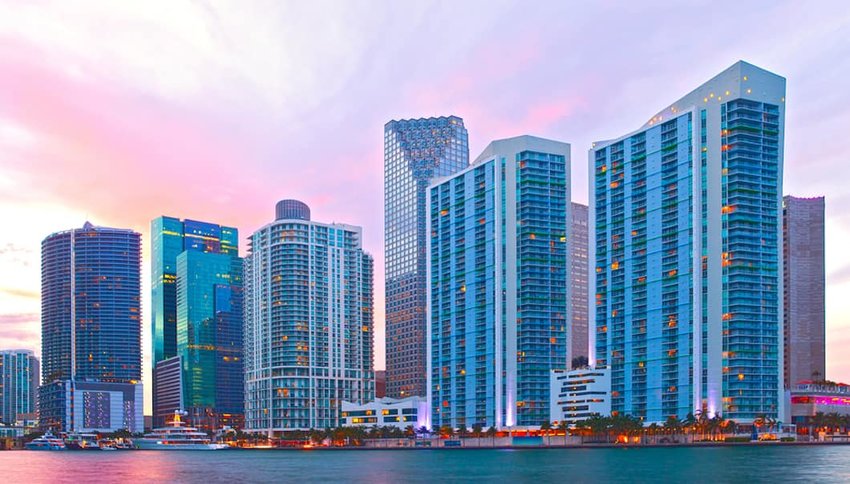 These days Downtown Miami is thriving, evolving and embracing a renaissance. Led by a fresh crop of museums, restaurants and bars, this area is coming alive. Shuffle through the Pérez Art Museum or the Phillip and Patricia Frost Museum of Science before making your way to enjoy some Baja fare at PEZ or tasty shareable plates from Jaguar Sun. When the sun goes down, slip over to Bloom Skybar for high-end drinks accompanied by a stunning view.
Coconut Grove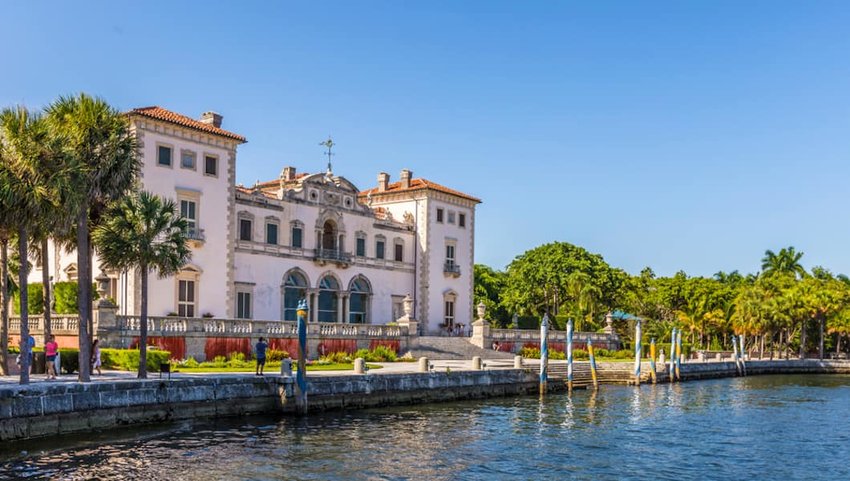 If it's romance you're after, look no further than Coconut Grove. Dreamy and relaxed, this neighborhood is the respite your soul has been looking for. It was practically built for walking, with the beautiful Peacock Park spilling into the boardwalk. Specialty stores sit next to chic restaurants like Strada in the Grove and  La Rue Bistronomie. You know what they say, the quickest way to the heart is through the stomach, and it's especially true here. Once you're full, stroll through Vizcaya Museum, enjoying the lush gardens and ocean views from the historic manor.
Miami Design District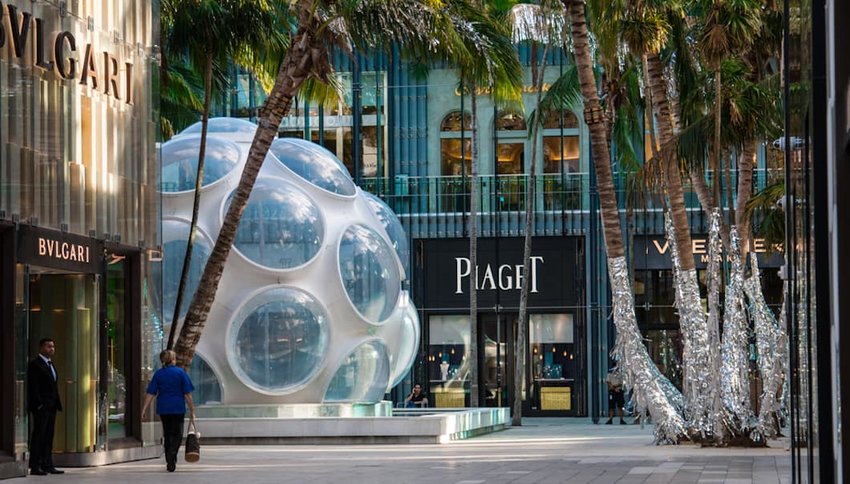 Trendy and upscale, Miami's Design District promises plenty of chances to lighten your wallet. Showrooms displaying modern and chic furniture and gallery space draw you in but it's the high-end shops that will really keep you here. From Christian Louboutin to Burberry, get all your shopping out here and then enjoy a delicious meal at a cute spot like Mandolin Aegean Bistro or Swan and Bar Bevy.
Key Biscayne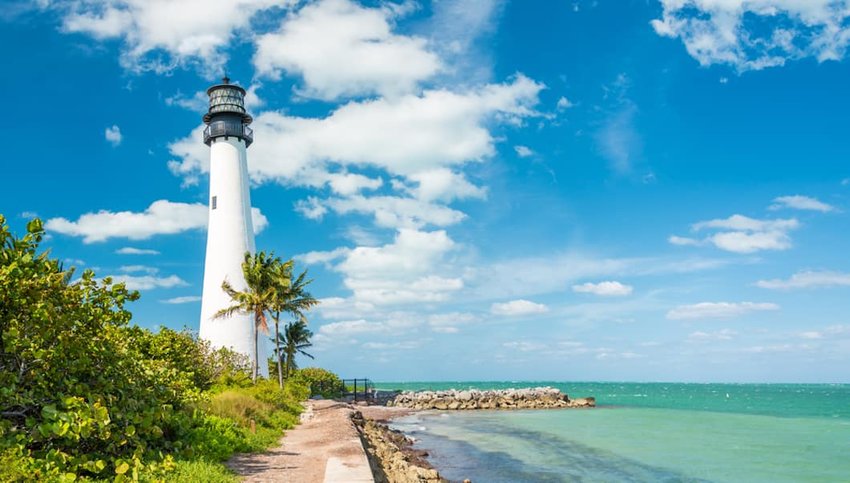 Did someone say beaches? If you're in town for some quality relaxation then Key Biscayne is your destination. This island across the bay once housed a coconut plantation, but has since been converted into a tropical paradise. Cross over the scenic Rickenbacker Causeway to discover an oasis that feels like another world. Your itinerary is shaped by your mood. Spend the day relaxing on the sand or walking under shady palm trees, or take to the water for boating adventures. A stop at the Miami Seaquarium is necessary, as is sampling the food at spots like Costa Med and Rusty Pelican.  
South Beach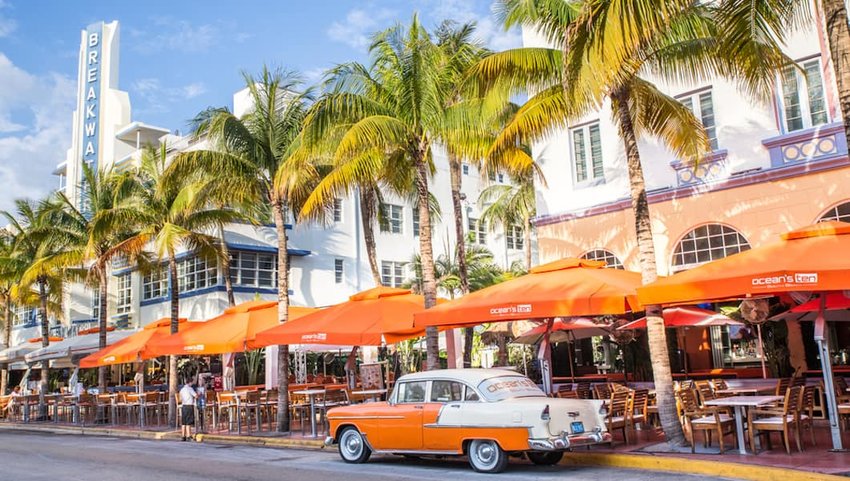 Last, but in no way the least, Miami's South Beach is one neighborhood that every traveler should visit. Art Deco buildings and towering palm trees border wide boulevards, casting everything in a muted glow that turns neon when the sun goes down. Sitting across from the ocean, and featuring world-class restaurants, shops and bars, South Beach promises a boatload of memories. From exploring The Bass Museum, to strolling down Española Way for a glittering slice of Spanish culture, and cruising Ocean Drive when the sun goes down, you can experience the full lifecycle of Miami in a single day.
Sponsored By: