While many people think of winter vacations when dreaming of holidays in Scandinavia, summer is the perfect to experience friluftsliv, or open air living. As the winter snow thaws and the days lengthen, experiencing nature becomes a possibility for travelers and locals alike. Across Scandinavia — that includes Iceland and Finland as well as Norway, Sweden, and Denmark — the lure of the countryside is too much to resist and can make an unforgettable getaway for visitors.  Here are a few reasons why Scandinavia is a great place to go if you want an outdoor adventure.
Norway's Fjords Are a Hiker's Dream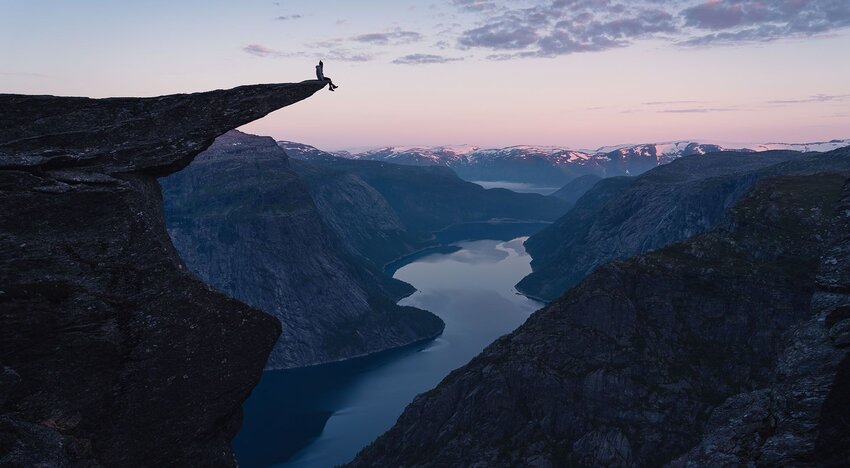 Norway's scenery provides the perfect excuse to explore the great outdoors. The country contains over 1000 fjords, which were created when glaciers gouged U-shaped valleys that later flooded with sea water. These dramatic landforms are jaw-droppingly beautiful and offer some of the most breathtaking views to hikers who tackle their steep slopes. First, plan hikes to Geirangerfjord or Nærøyfjord, both of which are UNESCO-listed for their remote farmsteads, tumbling waterfalls, and snow-capped peaks. If you're more of a winter sports enthusiast, head to Romsdalsfjord to ski down Kirketaket mountain. Not a huge fan of the cold weather? Visit in the warmer months, when skis are swapped for hiking boots while exploring Romsdalseggen ridge. A steep ascent leads to a view of Trollveggen, Europe's highest perpendicular cliff face. Farther south, close to Hargangerfjord, you'll find the iconic Trolltunga, a sliver of rock 2,300 feet above the ground that juts out over Ringedalsvatnet Lake. Make sure you're not afraid of heights as you step out onto the tongue of rock, but the panorama is magnificent, even by Norway's incredible standards.
Denmark's Coastal Scenery is Simply Stunning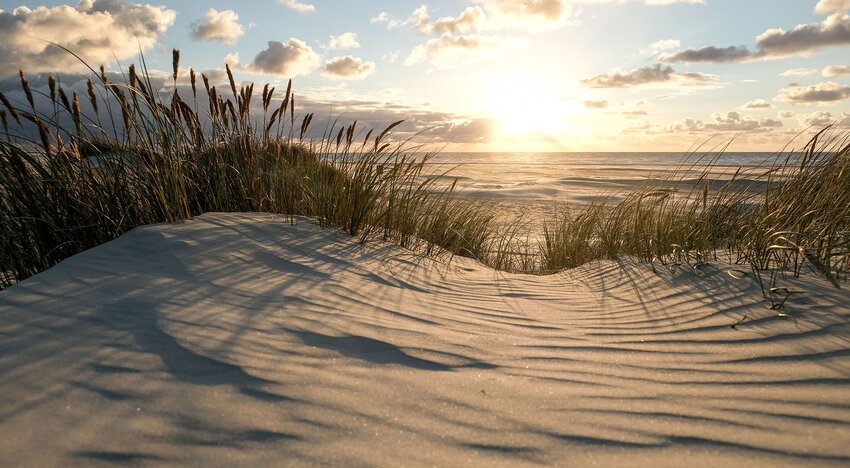 Denmark's northernmost point is a finger-like sand spit that points in the direction of southwest Sweden. At Grenen, the North Sea meets the Kattegat Sea and marine mammals are abundant; you're likely to spot porpoises, seals, and whales when visiting this area. Inland, wind power has created Denmark's largest migrating dune, Råbjerg Mile. The 130-foot landmark shifts a little farther to the northeast every year. Though the tip of North Jutland is unsafe for swimming, you don't have to travel far down its coast before you can enjoy the water. The stretch between Agger and Hanstholm in Thy National Park is nicknamed Cold Hawaii and boasts over 30 surf spots. Those unspoilt Jutland beaches are also perfect for windswept walks, particularly at sunset, when the soft warm light throws long shadows from the dune grasses.
No Place Does Waterfalls Better Than Iceland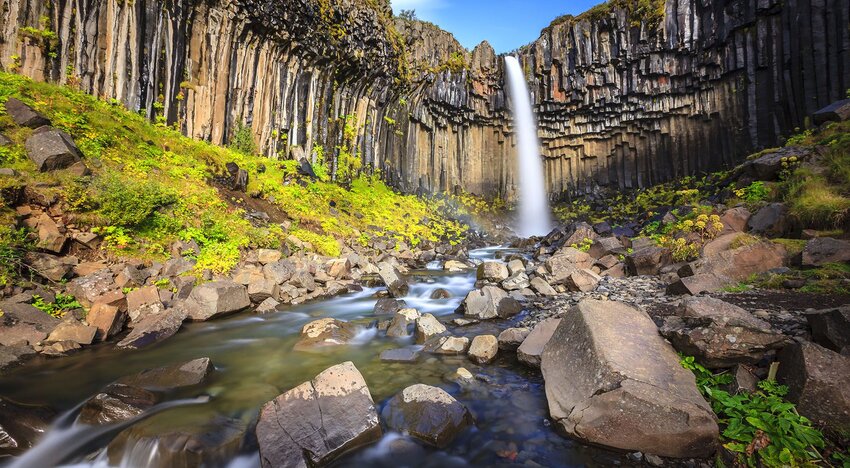 Adopting friluftsliv can be a bit of a challenge when the weather's as unpredictable as it is in Iceland, but the country's many waterfalls provide a compelling reason to brave the elements. You can access waterfalls along the South Coast from Reykjavik. On your way, don't miss Svartifoss; backed by a crescent of towering basalt columns, it's one of the most photogenic waterfalls in southern Iceland. However, it faces stiff competition from the curtain of water at Seljalandsfoss and neighboring Gljúfrabúi, hidden from sight behind the rocks. Check out nearby Skógafoss, where a staircase leads up the side of this magnificent 197-foot high landmark. Admire the coastal views from the top before following the Skógá River upstream on what's dubbed the Waterfall Way. You'll check off 26 different cascades and cross the famous Eyjafjallajökull volcanic plateau before your descent to Thórsmörk, a stunning mountain valley with even more spectacular views.
Finland's Best Saunas Come With a Lake View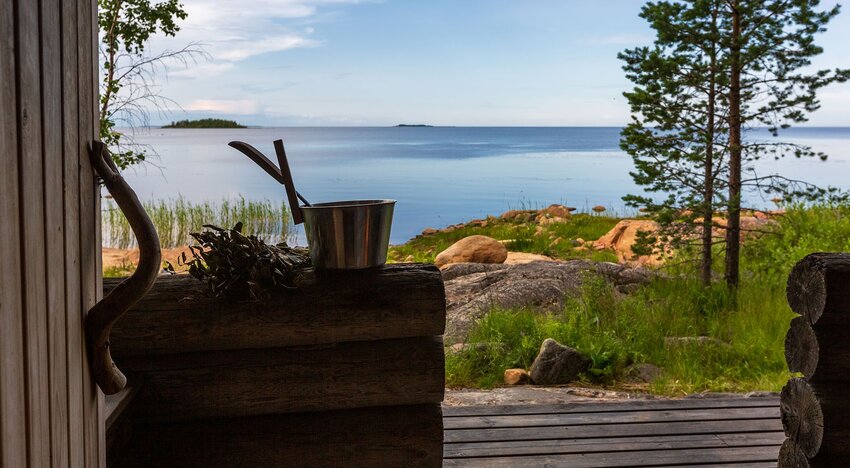 Finland's nickname is the "Land of a Thousand Lakes," though in reality there are over 180,000 bodies of water scattered throughout the country. Look out for ringed seals in Finland's largest lake, Lake Saimaa, or while cruising along the longest, Lake Päijänne. In the summer, make like a Finn and canoe, fish, or swim in your favorite lake by day, then fire up the barbecue for an enchanting evening with friends and family at night. The world's happiest country knows a thing or two about work-life balance and much of their wisdom has something to do with being outdoors. But it's not all about the fresh air. Many lakeshore cottages include a quintessentially Finnish accessory you should definitely check out: the sauna. After sweating it out to release all that tension and stress, jump back into the water to cool off.
In Sweden, Unspoiled Nature is Only a Boat Ride From the City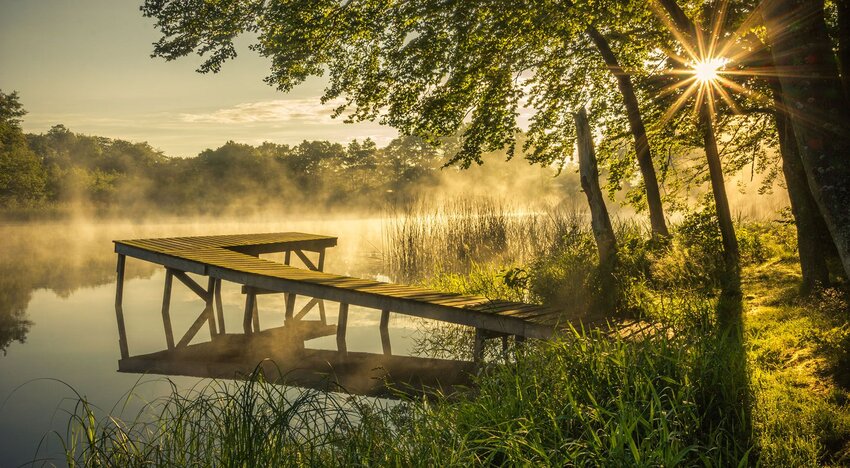 In Sweden, combine a city break with the peace and quiet of the 30,000 islands that make up the Stockholm archipelago. The Fjäderholmarna (Feather Islands) are less than half an hour by boat from the Strömkajen quayside. Take a leisurely stroll from the dock along pretty woodland trails which lead to artist studios and cafés. Up your journey time to an hour and you'll reach family-friendly Rånö. This island is blessed with around six miles of sandy beaches and its waters teem with fish. Alternatively, consider Utö, where it takes an hour to bike the length of the island — look out for the windmill built in 1791 — or instead paddle sedately around it in a kayak. If that sounds too tame for your adventuring spirit, try Grinda: it's one of the best islands for summer swimming and attracts a younger crowd in June for the annual Island Vibes party with live DJs.
The Hypnotic Northern Lights Enchant Visitors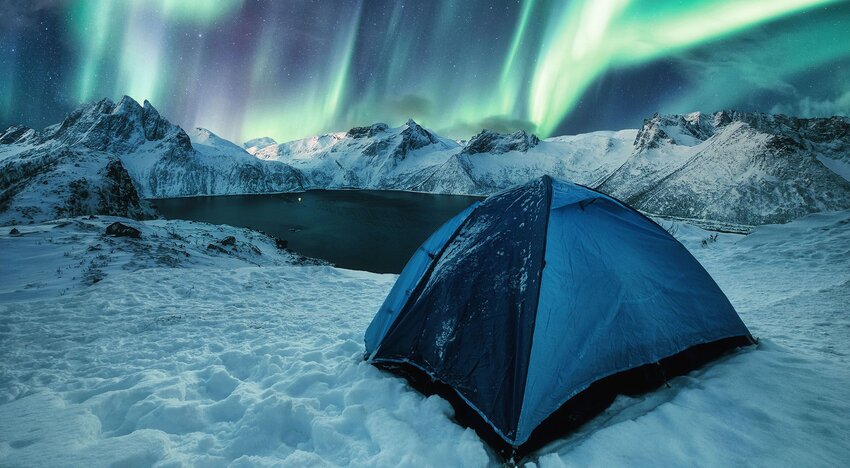 One of Scandinavia's most thrilling reasons to get outdoors can be seen in a variety of countries. In the far north, beyond the Arctic Circle, you'll forget all about intense winter cold as you watch the Aurora Borealis. Ribbons of green and purple ripple across clear skies. Sometimes, they only appear briefly but if you're lucky, their magic lasts for hours. Pair the experience with another activity just in case they don't show: try dog-sledding, cross-country skiing, snowshoeing, or snowmobiling. In winter, despite thick-soled boots and multiple layers of clothing, you'll be glad of the warmth of the lavvu (a traditional dwelling used by the indigenous Sami people) and a tasty bowl of reindeer stew. But around the autumn and spring equinoxes, increased chances of geomagnetic activity coupled with warmer temperatures makes waiting for the Northern Lights to show up a lot more comfortable. Spend the night under a tent and watch nature's greatest show from the comfort of your sleeping bag as you gaze out through peeled back tent flaps.
Main photo by Olena Tur/Shutterstock.