The world's biggest tourist cities became such for a reason. Yes, Paris really is a romantic wonderland and Sydney continually sweeps us off our feet. But sometimes the overwhelming crowds of tourists struggling to follow a tour guide with a flag can put a pretty big damper on the fun.
So if you're fed up with crowds and high prices, but still want the same exciting travel experiences, check out these 10 alternatives to popular tourist destinations.
Instead of Rome…
...Visit Pula, Croatia

If you don't want to fight the crowds at the Colosseum, but still want to see Roman ruins, Pula, Croatia, is your best bet. This seaside town sits on the southern tip of the Istria peninsula and features a multitude of ancient Roman buildings, including one of the best-preserved Roman amphitheaters. With easy access to the beach, you can get your fill of history, relaxation, and delicious food in one fabulous place.
Instead of Paris…
...visit Bruges, Belgium

The "City of Love" doesn't feel so romantic when you're struggling to find a table at a nice restaurant. Instead of jetting off to Paris, spend the weekend in Bruges, Belgium. This romantic corner is not exactly off the beaten path, but it's definitely not the hotspot that Paris is. Featuring adorable canals, medieval buildings, and charming cafes you'll be able to set the mood perfectly.
Instead of Los Angeles...
...visit Santa Barbara, California

The bright lights of Hollywood usually come in the form of traffic headlights. LA is chaotic and messy, so if you want a quieter Californian vacation, head north to Santa Barbara. This fun yet peaceful town features exquisite wine tasting, sunny beaches, and charming streets where you can shop local crafts or designer labels.
Instead of Kyoto…
...visit Nikkō, Japan

Kyoto is the land of shrines and tourists, but up in the mountains you can find its quieter counterpart Nikkō. While not necessarily a secret, this city often gets overlooked, which is a shame because it features an impressive collection of UNESCO shrines and temples. Plus, you have the added benefit of easy access to stunning nature.
Instead of Marrakech…
...visit Essaouira, Morocco

Travelers often pass this coastal town on their way to Marrakech, Casablanca, or Fez. But Essaouira is bright and breezy with a colorful port and ancient ramparts that will instantly make you fall in love. This resort town is more laidback than its counterparts, but with the same vibrant culture that makes Morocco so special.
Instead of Sydney…
...visit Hobart, Tasmania

If you're heading down under and want all the things that make Sydney so appealing (read: beaches, museums, food, adventure) then keep going until you hit Hobart. This historic city features one of the coolest museums in the world, world-class dining, fantastic hiking, and a buzzing waterfront where something exciting is always happening.
Check out our Hobart Edition!
Instead of Buenos Aires…
...visit Valparaíso, Chile

Colorful, cultural, with a salty ocean breeze and plenty of delicious food? We're not talking about Buenos Aires. Valparaíso is making a comeback, and this town on the western shore will delight and entertain you. From colorful street art to welcoming locals, this South American gem will fulfill all your travel itches in no time.
Check out our Valparaíso Edition!
Instead of Bangkok…
...visit Ho Chi Minh City, Vietnam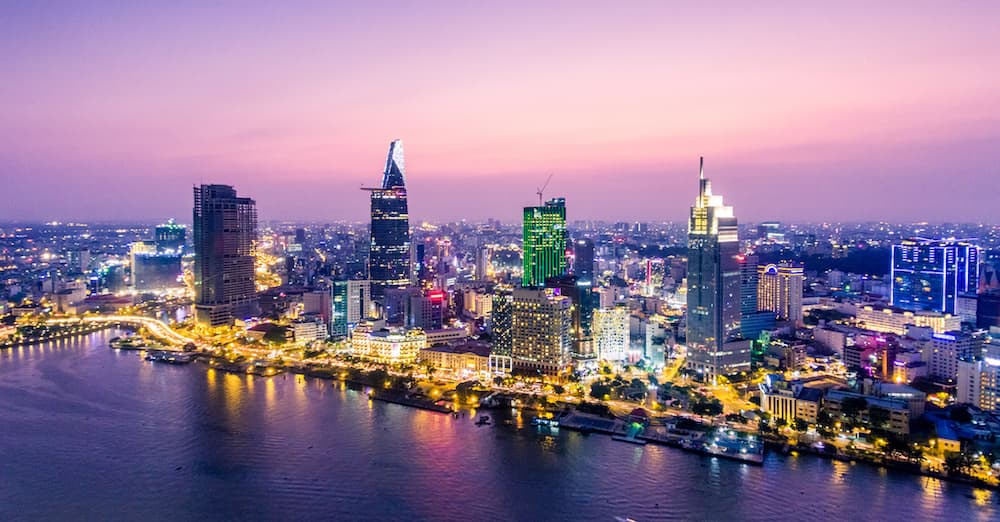 Bangkok was the most-visited city of 2017, and it's not difficult to see why. But if you want the feel of a big city without having to touch shoulders with the rest of the world, consider heading to Ho Chi Minh City, Vietnam. This city is by no means a quiet, hidden paradise, but it does attract far less visitors than the Thailand megacity. With a delicious culinary scene, modern wonders, and a thrumming pulse, you'll get your city fix in.
Instead of Bali…
...visit Lombok, Indonesia

Photo by @hannesheyden
Paradise beaches? Check. Tropical rainforest? Check. Unbelievable resorts? Another check! Lombok is slowly gaining traction for travelers who are looking for a more laid-back and less crowded version of Bali. This island paradise has everything you want and more for a perfect tropical vacation.
Check out our Lombok Edition!
Instead of London…
...visit Bath

The vacation retreat of the elite back in the day, Bath is still a stunning attraction for tourists who want that appealing English charm. Plus, it has an extensive collection of hot springs that will have you unwinding and forgetting all about the stress of your travels. We'd like to see London do that!