When you think of the desert, you probably envision endless dunes, harsh sunlight, and isolated stretches of nothingness. While there's plenty of that to go around, American deserts are also about contrast. The desert can be cruel and uninviting, with plenty of hazards. Snakes, spiders, and every manner of spiny plants are common. But so are fields of wildflowers, breathtaking sunsets, and ancient rocky towers that beg to be climbed. Here are 10 American deserts that you should not only know, but thoroughly explore.
Atacama Desert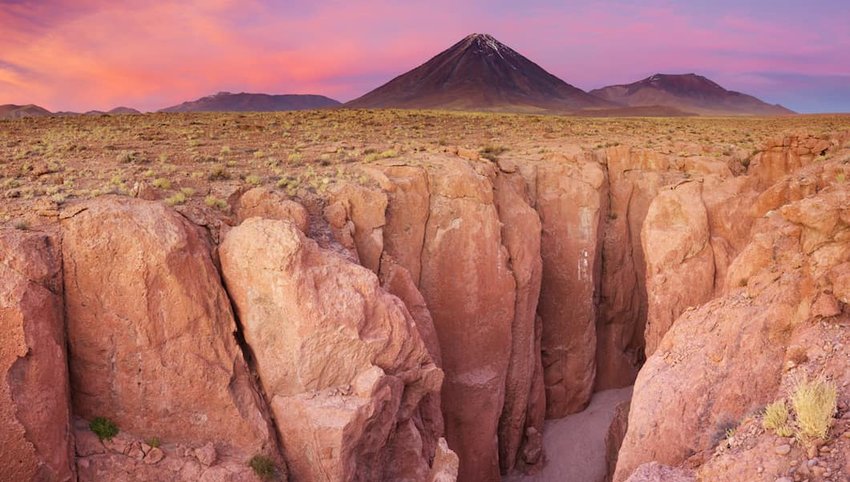 One of the world's driest places, the Atacama Desert stretches between the Andes Mountains and the Pacific Ocean in Chile. This vast, arid piece of land covers more than 41,000 square miles and encompasses rocky volcanoes, immense salt lakes, and endless rolling sand dunes. One highlight is the incredible Moon Valley, a cavernous landscape outside San Pedro that earns its name with its pockmarked terrain. The Atacama Desert is also known for its impressive stargazing opportunities — some of the best in the world.
Baja California Desert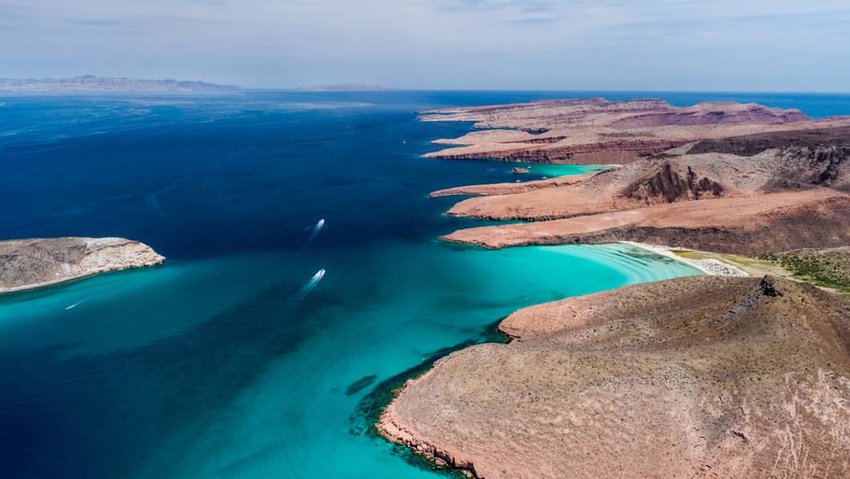 You can find the Baja California Desert in the Mexican states of Baja California and Baja California Sur. The desert covers much of the Baja Peninsula's western slope, but its proximity to the Pacific Ocean moderates the temperature, making the landscape a bit more hospitable to plants, animals and people. Beachside resorts, bustling towns and a vibrant tourism economy make the Baja California Desert a popular destination for vacationers who flock to spots like Espiritu Santo Island for some fun in the sun.
Chihuahuan Desert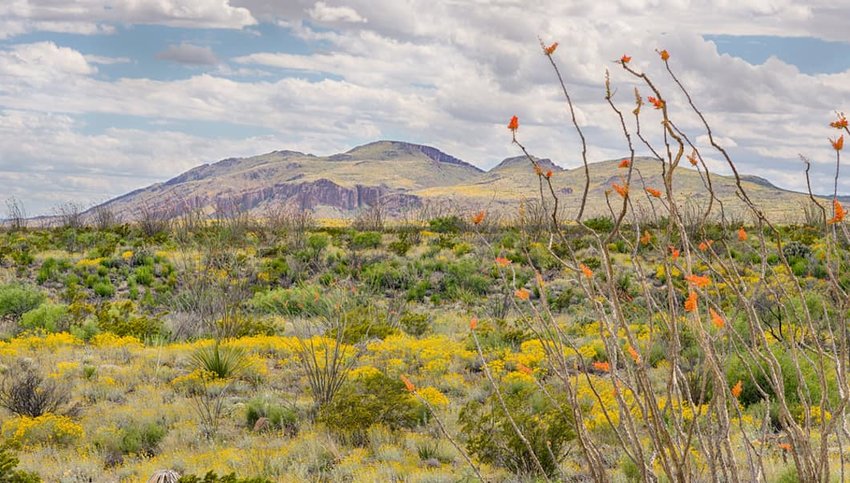 The massive Chihuahuan Desert encompasses more than 175,000 square miles  and covers most of West Texas, as well as parts of New Mexico, Arizona, and parts of the Mexican Plateau. It is one of the most biologically diverse deserts in the world, playing host to over a thousand species of plants and animals. Spot flowering cacti, shrub-covered valleys and sandy dunes within its borders. Highlights include Big Bend National Park and Guadalupe Mountains National Park in Texas and Carlsbad Caverns National Park in New Mexico.
Colorado Desert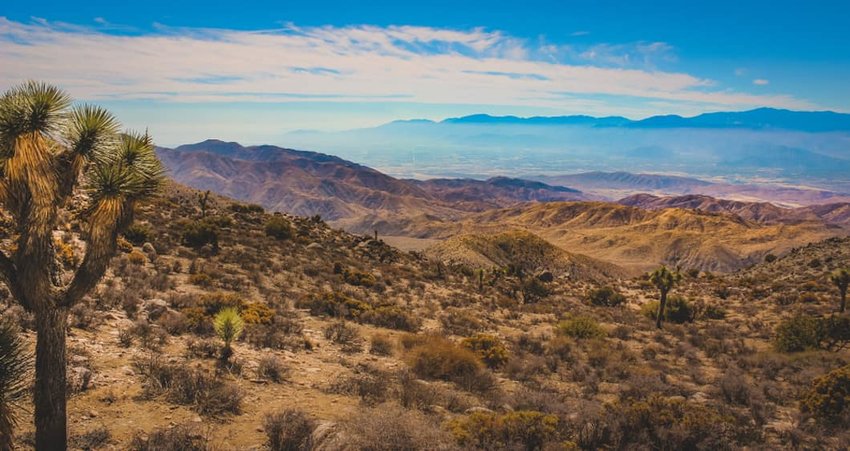 California's Colorado Desert covers more than 7 million acres and is part of the much larger Sonoran Desert. The desert enjoys warmer temperatures than other, higher-elevation deserts, meaning you won't find normally snow dusting this landscape. Wildlife is plentiful throughout the region and includes deer, jackrabbits, bobcat, and the rare desert tortoise. There are many state and national parks in the region, including Anza-Borrego Desert State Park, which is known for its wildflower blooms.
Great Basin Desert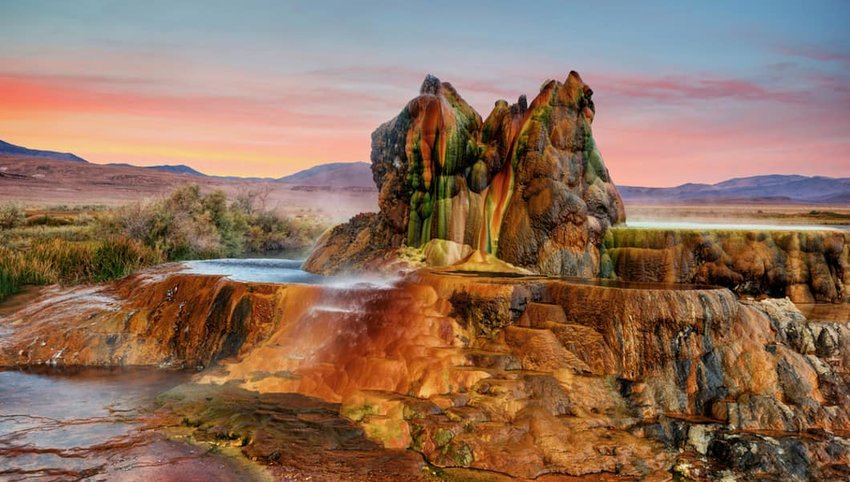 The Great Basin is a temperate desert, with hot, dry summers and cold, snowy winters. The desert covers most of Nevada, as well as parts of western Utah, eastern California and Idaho. The Great Basin is a land of geographical contrasts, playing hosts to more than 33 mountain peaks over 9,800 feet, as well as pinyon-juniper forests, high valleys and deep canyons. The Humboldt-Toiyabe National Forest protects many wilderness areas with the Great Basin, providing endless opportunities for recreation. Some highlights include Great Basin National Park in Nevada, which gives visitors a taste of the diverse landscapes found throughout this beautiful desert landscape, and the rainbow-hued Fly Geyser.
La Guajira Desert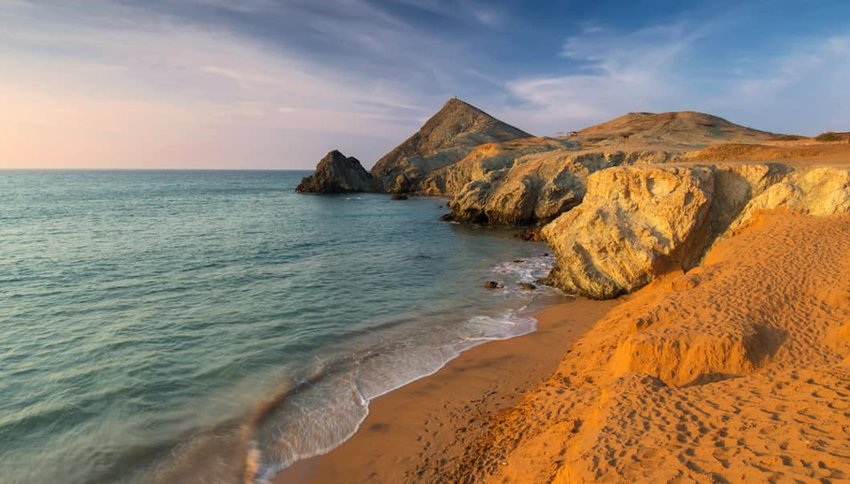 Located in northern Colombia and Venezuela, the La Guajira Desert is populated by xeric scrubland that reaches to the ocean. The region is home to indigenous Wayuu people, and is rich in culture and history. The La Guajira Desert and the surrounding landscapes are wild and isolated, and although tourism is increasing, it is largely focused on a few small pockets of the immense landscape. The extremely isolated Macuira National Nature Park, for example, is like an oasis in the desert and is known for its diversity of bird populations as well as its mountainous terrain.
Mojave Desert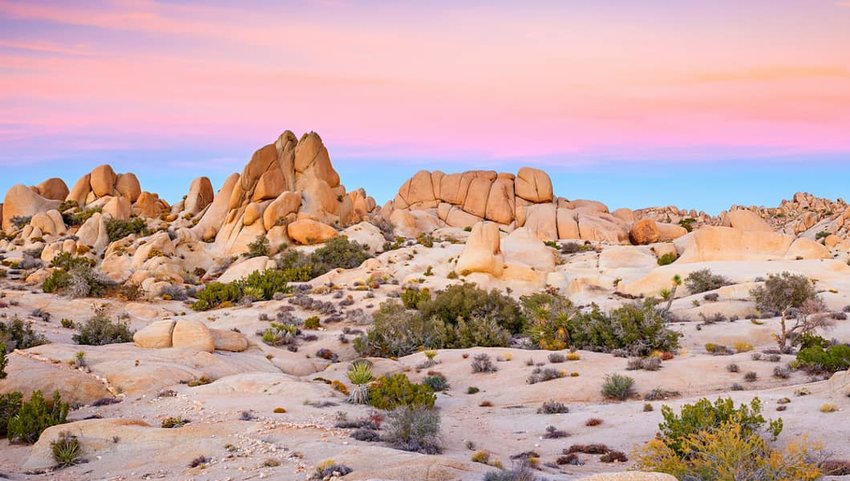 The driest desert in North America is located in the southwestern United States and is often characterized by the presence of spiky Joshua Trees, which are native only to the Mojave Desert. In addition, the desert supports 2,000 plant species and many many species of animals. Covering less than 50,000 square miles, the Mojave is one of North America's smallest desert communities, but it definitely packs a punch. Here you'll find Death Valley National Park, the hottest, driest, and lowest national park in the U.S., and Las Vegas, the largest metropolitan area in the Mojave Desert. In addition, visitors can explore several abandoned ghost towns, as well as the gold-mining town of Oatman, Arizona, which sits along historic Route 66.
Patagonian Desert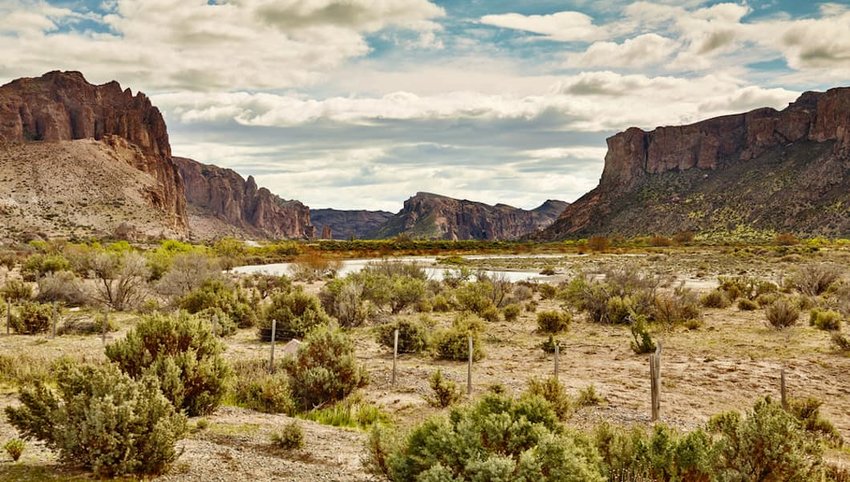 Encompassing more than 260,000 square miles, the Patagonian Desert can be found primarily in Argentina with some areas stretching into Chile. Bordered by the Atlantic Ocean to the east and the Andes Mountains to the west, the desert is home to many distinct ecosystems, including grasslands, deep river canyons and wide steppes. Unlike many American deserts, the climate here is often cold, although it rarely snows. The opportunities for recreation in Patagonia are endless, and it is widely known as a mecca for trekkers and climbers. For a real adventure, consider road tripping on the long and winding route 40, which brings you through the desert, but also past lush forests, towering mountains, and crystal lakes.
Sechura Desert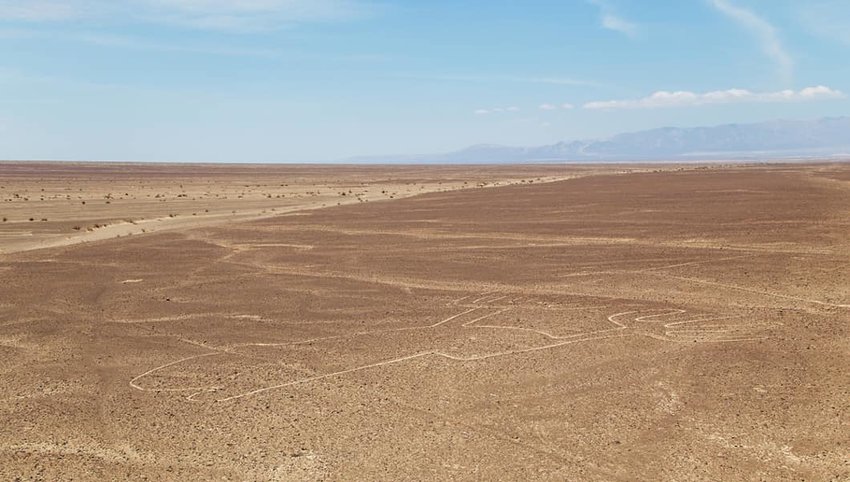 Located along the Pacific Ocean in Peru, the barren and beautiful Sechura Desert is one of the driest places in the world. Summers are warm and sunny, with temperatures often reaching 95 degrees Fahrenheit. Winters are more temperate but rarely cold. This is a largely lifeless desert — bleak, isolated, and characterized by endless stretches of dunes. The desert's biggest claim to fame are the Nazca Lines, a series of ancient etchings in the desert's barren, flat terrain.  

Sonoran Desert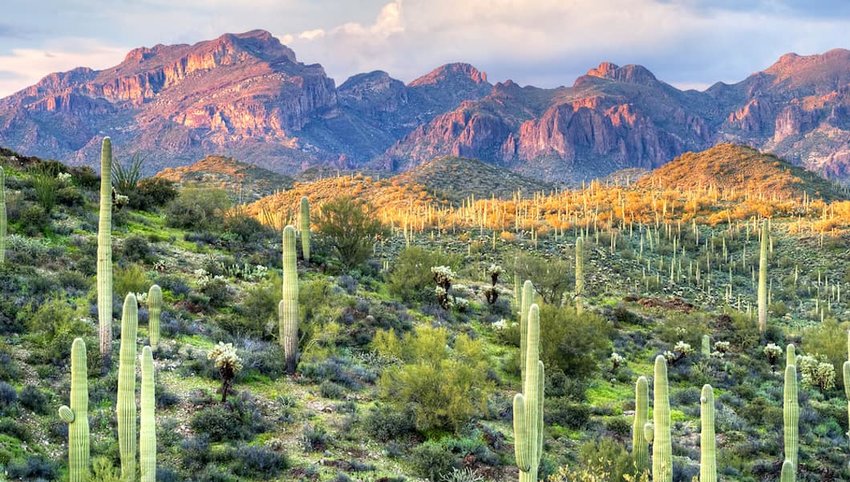 The Sonoran Desert covers more than 100,000 miles of the American Southwest, including large parts of southern Arizona, southern California, and Mexico. This biologically-diverse area is most recognizable for its famous Saguaro and organ pipe cacti, but it also plays host to more than 350 species of birds, 60 mammals and 120 reptiles and amphibians. Protected natural areas are plentiful in the Sonoran Desert and include Saguaro National Park, Organ Pipe Cactus National Monument, and Sonoran Desert National Monument, all in southern Arizona.