A dose of nature to promote healing and reduce stress are some of the many reasons to get outside and reconnect with the natural world. From exploring the country's top national parks to discovering the backcountry of Montana, Vermont, and Hawaii, traveling the great outdoors will never go out of style. With thousands of Airbnb options to choose from, we've scouted the most ideal homes designed to awaken a sense of connection to their respective landscapes. Here are our 10 favorite Airbnbs across the U.S. that nature-lovers should book ASAP.
Alpenglow Cabin in Colorado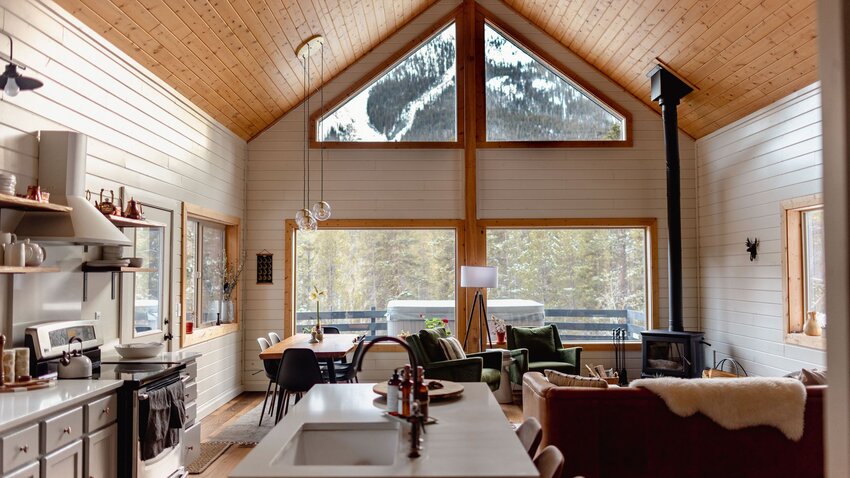 Colorado is a haven for anyone who appreciates nature, filled with many hiking trails, mountain views, and glacier lakes. This cozy mountain cabin is located 10,000 feet up at the base of Independence Pass—one of the state's most scenic drives. Surrounded by the Rocky Mountains and national forestland, guests have prime access to winter backcountry skiing and snowshoeing or summer mountain biking, rock climbing, river rafting, and wildflower hiking. No detail was forgotten in creating this alpine cabin–it even has a wraparound deck that features all the necessities for connecting with the outdoors, including Adirondack chairs and a hot tub.
Rustic Retreat in Vermont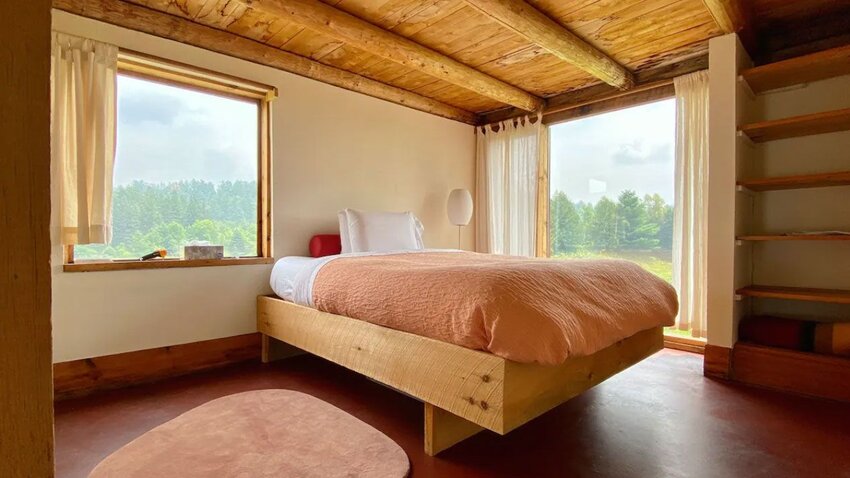 Found down a long dirt road, this remote retreat is an ideal place to unplug and unwind. Embedded in northern Vermont's lush mountains and lacking cell service, visitors booking a stay here have the opportunity to turn off their phones and refocus their attention on the surrounding splendor. Complete with its own vegetable garden, windmill, Finnish oven, and solar electric system–and surrounded by spots to hike, kayak, ski, and explore–this home is a sustainable outdoor-lover's dream.
The Nook in North Carolina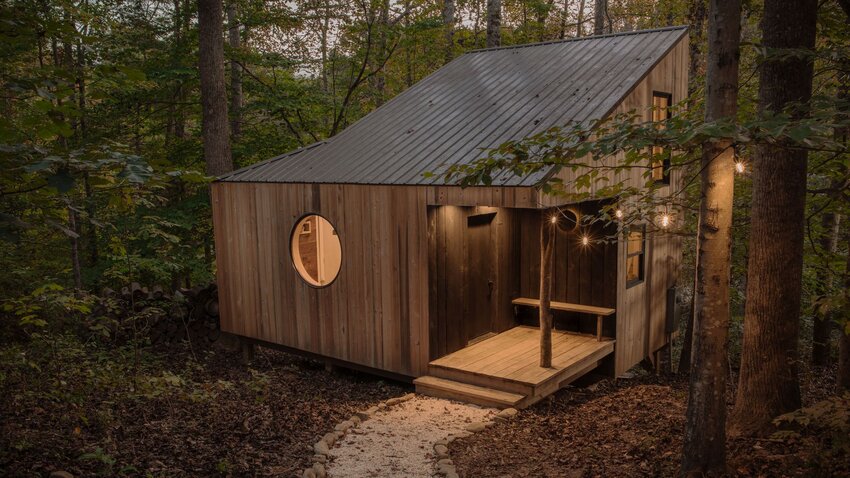 You'll find this hand-built and hyperlocal cabin less than 10 minutes away from the Blue Ridge Parkway, a well known destination for its noteworthy and scenic overlooks between Shenandoah National Park and Great Smoky Mountains National Park. Located amongst the trees, this home has everything you need to soak up the outdoors inside and out, including expansive windows welcoming in greenery, an indoor swing to appreciate the views through the floor-to-ceiling windows, and even an outdoor bathhouse. Made by some of the region's most talented crafters and makers, the materials utilized throughout The Nook reflect the surrounding flora for a more subtle connection to nature.
Minimalist Ski Chalet in Montana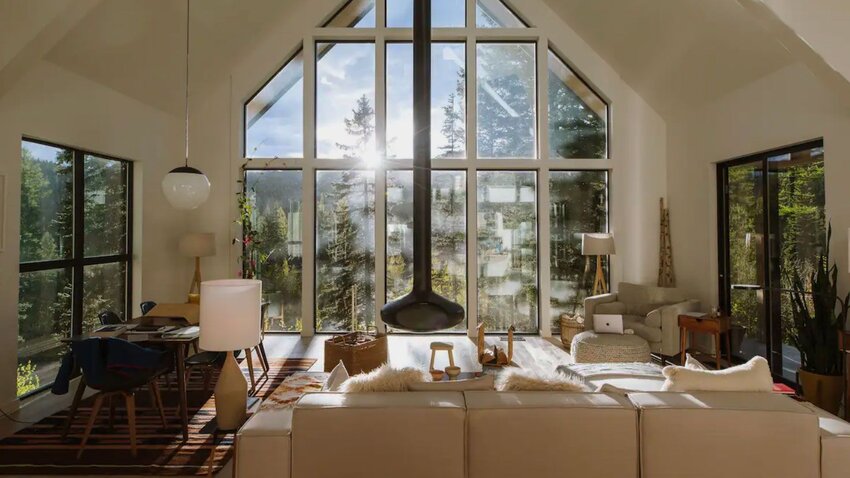 Built on the ethos of bringing the outdoors in, this minimalistic and Scandinavian-inspired home in Whitefish, Montana lives in harmony with its local scenery. Known as "The Nooq'' and described as "the perfect place to reconnect with a slower way of life" by its owners, guest reviews spotlight the relaxing atmosphere of this Airbnb. Whether you visit in winter or summer, the floor-to-ceiling windows, natural wood furnishings, and views overlooking the mountains make this ski-in, walk-out retreat one to remember.
Sycamore Treehouse in Texas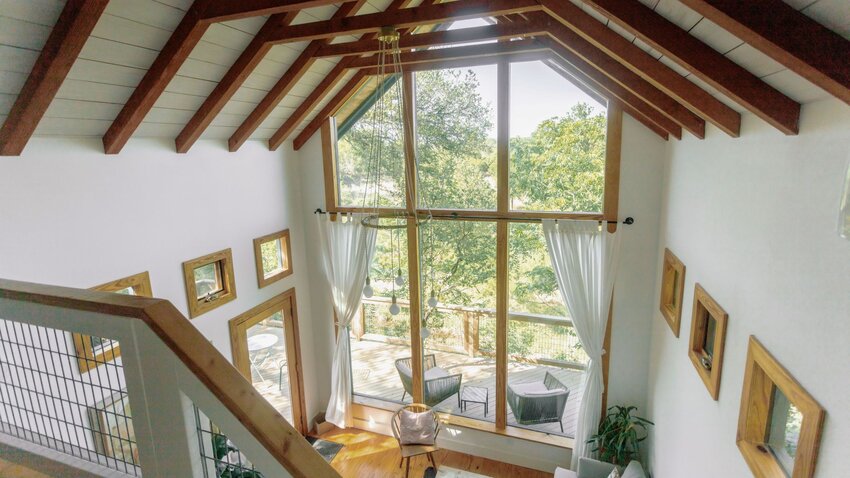 With rolling countryside, a plentiful wildflower season, lots of hikes, and sparkling rivers, Texas Hill Country is known for its natural beauty, and this treehouse-inspired getaway is an ideal spot to book for a stay. Though just three feet off the ground, its large windows and secluded location provide the feeling that you're perched high above the trees. Bright, airy, and overlooking Palo Alto creek, this aptly-named space welcomes guests to roam among wildlife, live oaks, native pecans, and wild willows during their stay.
The Stone Lantern House in Alaska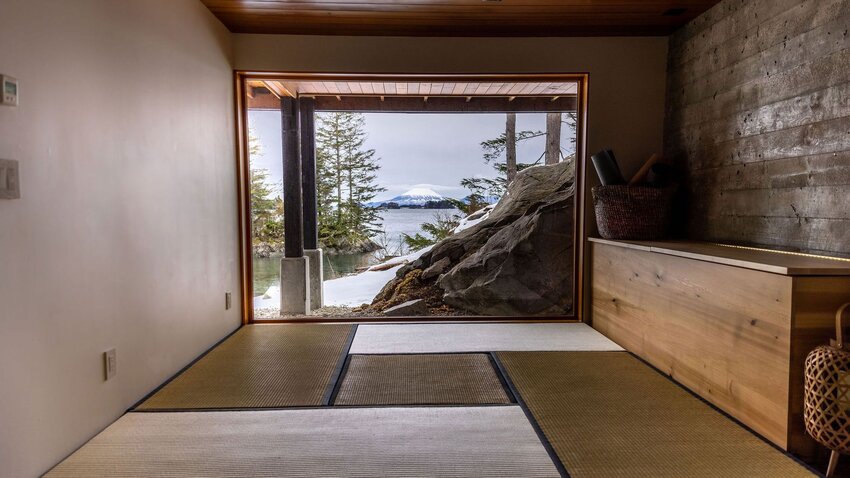 Purposefully designed to immerse its guests in Alaska's rugged landscape, The Stone Lantern House offers pristine sunrise and sunset views of dormant volcano Mount Edgecumbe across from the tranquil Sitka Sound. With enough space for up to 10 guests, the open-concept home is ideal for reconnecting not only with nature, but also to each other. Showcasing strong Japanese influence, the traditional tatami mats, tea room, and wraparound deck encourage solitude and connection in Southeast Alaska's abundant glacier-cut fjords, national parks, and rainforest.
Tropical Garden Retreat in Hawaii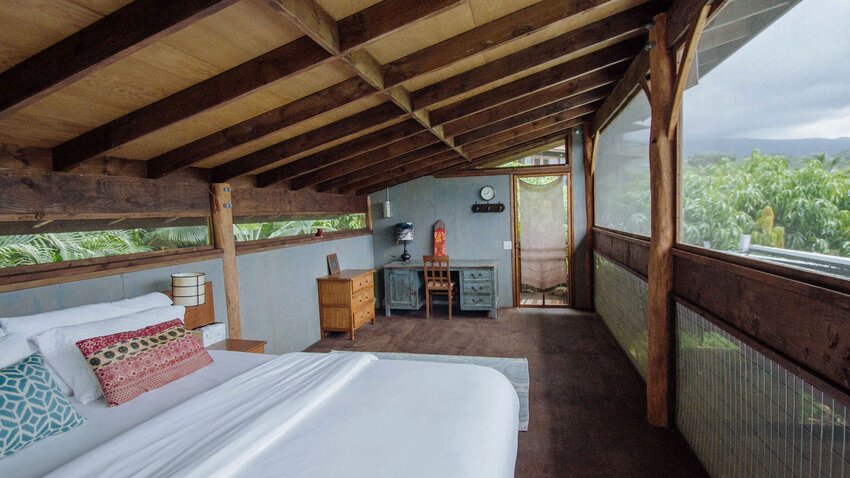 The Airbnb host of this tropical Hawaiian retreat describes it as "the perfect place to unwind." Situated only a mile from Kealakekua Bay's turquoise waters and exotic coral reefs, ocean-lovers won't be disappointed by the nearby kayaking, snorkeling, surfing, and paddle boarding. With open-air living spaces, guests can fully immerse themselves in nature morning and night before retreating to the cozy enclosed bedroom. Waking up daily to fresh mangos, local coffee, and the sights and sounds of paradise will have you returning home refreshed and rejuvenated.
The Cabin in New York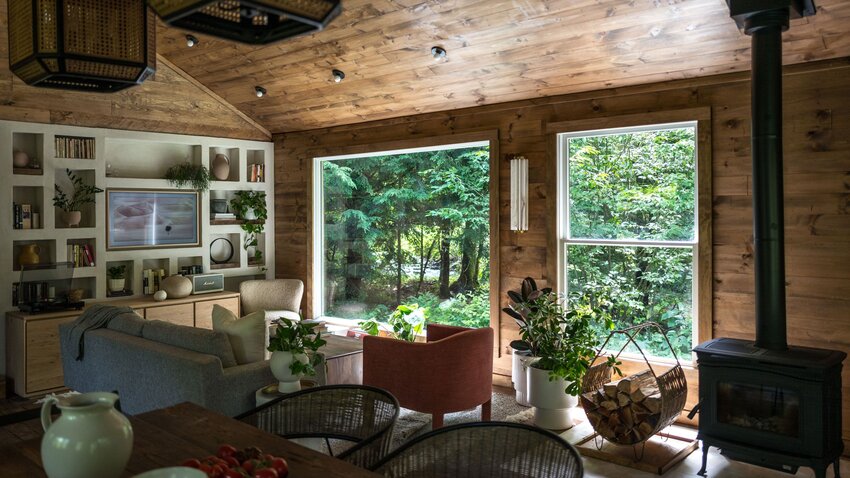 Soak up your surroundings during a stay in this Upstate New York cabin tucked away in the Catskills, two and half hours north of New York City. Built in the 1930s and redesigned for guests to truly let go and recharge, it's well appointed with everything you need for a weekend getaway. Not far from summer hiking and winter skiing, days here are easily spent enjoying the great outdoors. With a river in your backyard, an outdoor fireplace and shower, and plenty of seating among the trees, the sights and sounds of nature will totally consume you.
Off-Grid Stargazing Cabin in California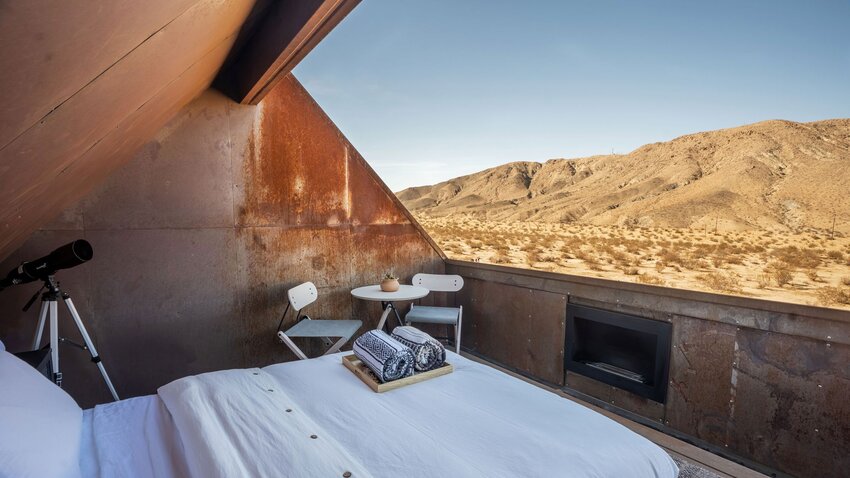 Known as the "Joshua Tree Folly," this architectural getaway provides the ultimate setting for watching the night sky. This property reflects the earth-colored hues of the desert landscape via a unique open-air bedroom with views of the surrounding mountains and prime access to night sky viewing. With its minimalist design and quiet location, the focus is on appreciating nature under a crystal-clear night sky. For amateur astronomers or those looking for an unconventional retreat, this is the place to stay.
Secluded Treehouse in Georgia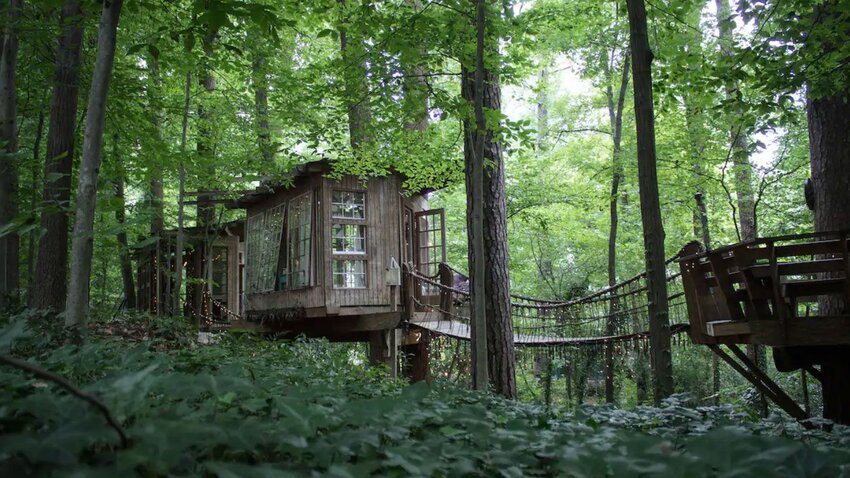 Atlanta might not be the first place that comes to mind when you think of nature, but this secluded sanctuary is a unique urban retreat. Simple, surrounded by forest, and just outside the city, guests fall asleep among the trees and wake to the sounds of local fauna. Comprising three areas connected by rope bridges—each crafted purposefully for connection of the mind, body, and spirit—a stay here encourages serene walks in nature. The special hammock deck opens up to thick greenery and a 165-year-old Southern Shortleaf Pine tree. Recently listed among Airbnb's most wish-listed properties in the world, it's truly a top contender for a nature-filled getaway.