Over-trafficked roads and steep, cobblestone streets can make touring a city slightly unbearable. But there are a number of cities around the world with enchanting canal systems — an intricate network of waterways inviting visitors to discover the city from a unique perspective. Here are 10 canal rides around the world you have to experience for yourself.
Annecy, France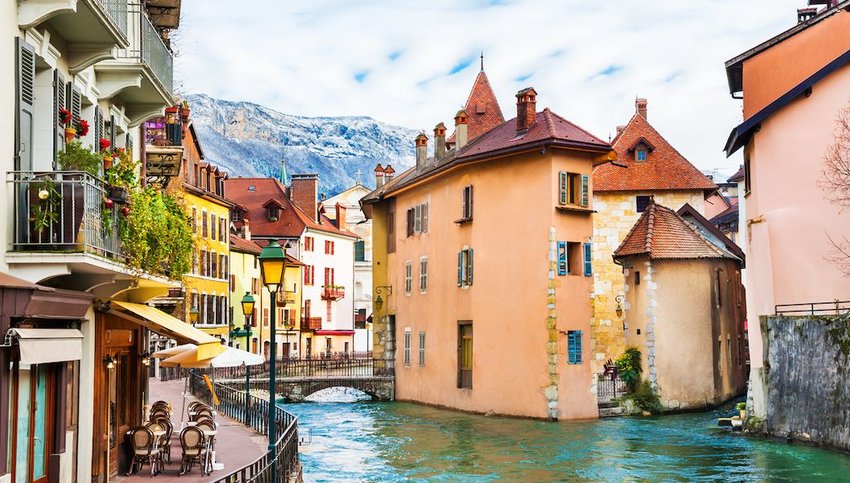 The pristine alpine town of Annecy rests on the northwestern edge of its namesake lake. The romantic canals that weave through the city have earned the town its nickname, "Venice of the Alps." Glide along the dreamy branches of the Thiou River and contemplate the pastel-colored 15th- and 16th-century buildings that line its waterways. Follow your canal tour with a leisurely stroll along the shores of Lake Annecy, or visit one of the town's rotating markets for fresh cheeses and fruits to take to Jardins de l'Europe for a picnic.
Bruges, Belgium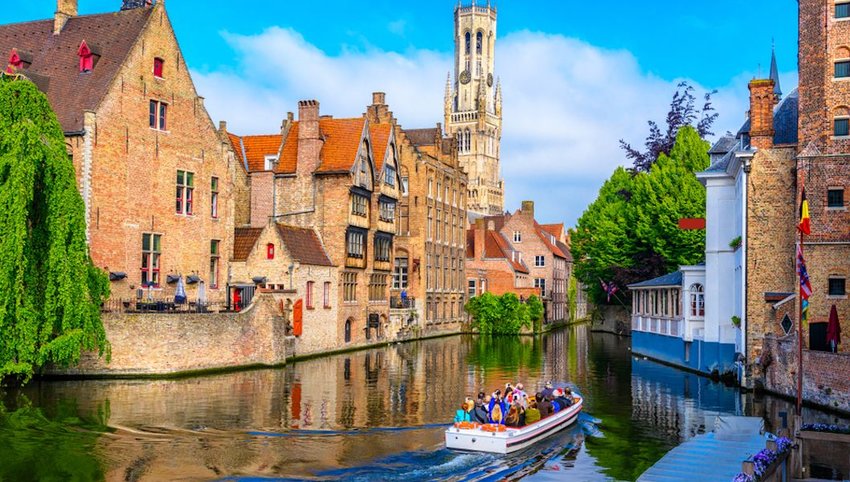 Widely recognized for the stepped gable houses of its remarkably well-preserved Markt Square, the medieval town of Bruges draws hordes of day trippers from nearby Ghent and Brussels who lust after a fairytale experience. Explore Bruges from the swan-filled canals that connect this West Flanders capital to the North Sea on a 30-minute canal tour. Cruise past St. Boniface Bridge and Jan van Eyck Square, delighting in the discovery of hidden courtyards, microbreweries and aromatic chocolate shops.
Newport Beach, United States
Ten unique communities across eight manmade islands make up California's Newport Beach. Crisscrossed by a network of gurgling canals, a tour of this community's waterways introduces visitors to Newport Beach's enclave of glossy waterfront residences and accompanying luxury yachts. Opt for a gondola ride, and swoon as your gondolier shares stories of romantic canal proposals for an experience infused with Venetian charm.
Venice, Italy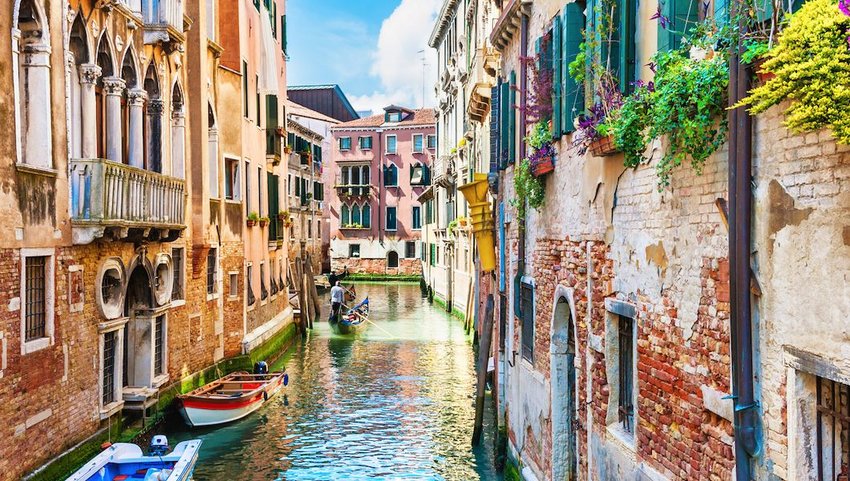 Venice is the mecca of all canal cities, for good reason. Over 150 waterways surround 118 islands and stream under 400 bridges. A gondola ride along Venice's canals ranks high on visitors' bucket lists, an essential Italian experience that acquaints visitors with the city's longstanding history and cultural traditions. The Grand Canal is the city's most famed, but exploring the back alleys and hidden nooks and crannies of this slowly-sinking city cannot be missed.  
For centuries, these wooden boats served as the main mode of transportation throughout the capital of Veneto, and remain a classic Venetian icon. Glide past the stunning 9th century Italo-Byzantine Basilica di San Marco, the exquisite Gothic Doge's Palace and marble palaces on a hopelessly romantic 40 minute journey along the main Grand Canal thoroughfare and the city's quaint inner waterways.
Bangkok, Thailand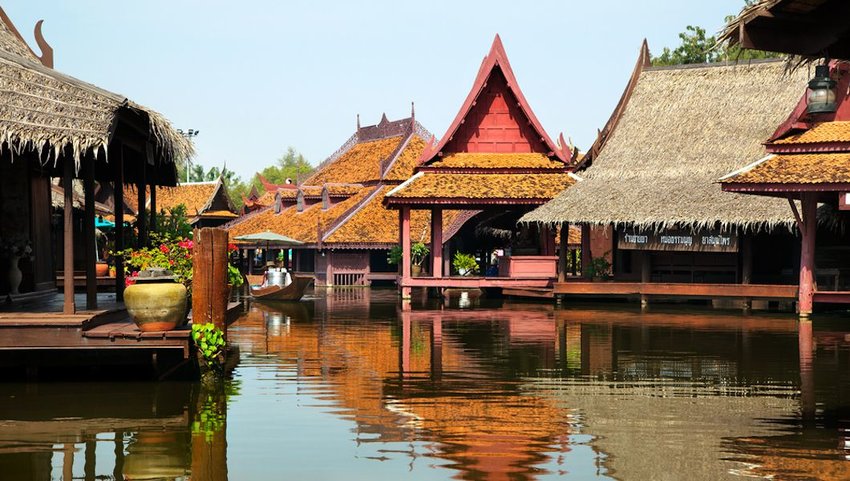 Bangkok's first canals were built in the 18th century, and served as moats to protect the Grand Palace on Rattanakosin Island. Known as khlongs in the local language, the gurgling canals of the Thai capital quickly became a way of life for locals, and the main Chao Phraya river hummed with activity. But as the city raced toward modernity, its canals were smoothed over to create roads. A collection of canals remain, and many of the city's sites can be observed from the khlongs of Thonburi and Klong Saen Saeb on longtail boat.  Opt for a weekend canal tour that transports you to Taling Chan Floating Market, some 7 miles outside of Bangkok to observe wooden boats filled with seafood dishes, fresh fruit and vegetables sold to shoppers on the canal.
Amsterdam, Netherlands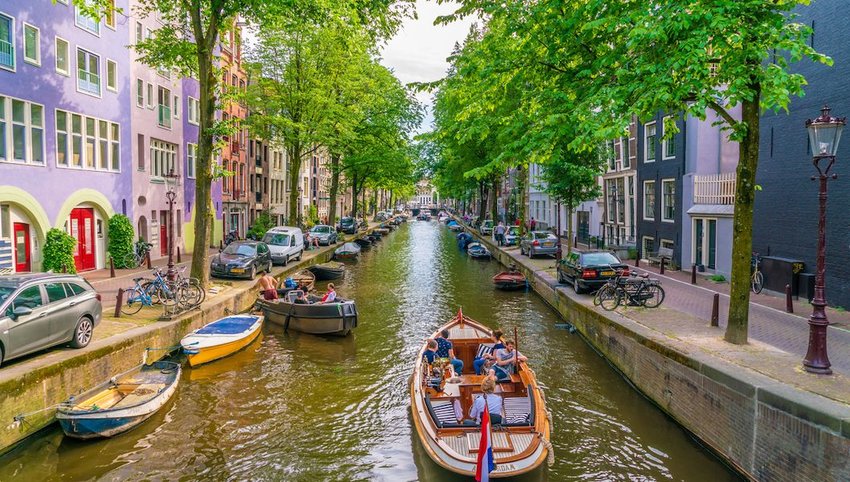 Amsterdam's 165 canals form a concentric ring around the city, a maze of waterways once recognized as the world's most navigable system. The Dutch capital rose in prominence as a flourishing trade center in the 17th century, and canals were dug to expand the city's reach, allowing merchant ships to deliver goods to the doorstep of Amsterdam's iconic canal houses. Retrace the history of the city on a canal cruise along these waterways, and journey past the Anne Frank House and Van Gogh Museum on a hop-on hop-off service or romantic candlelit cruise. Luxury travelers can opt for an overnight stay in a stylish houseboat on Prinsengracht, one of the city's main waterways.
Suzhou, China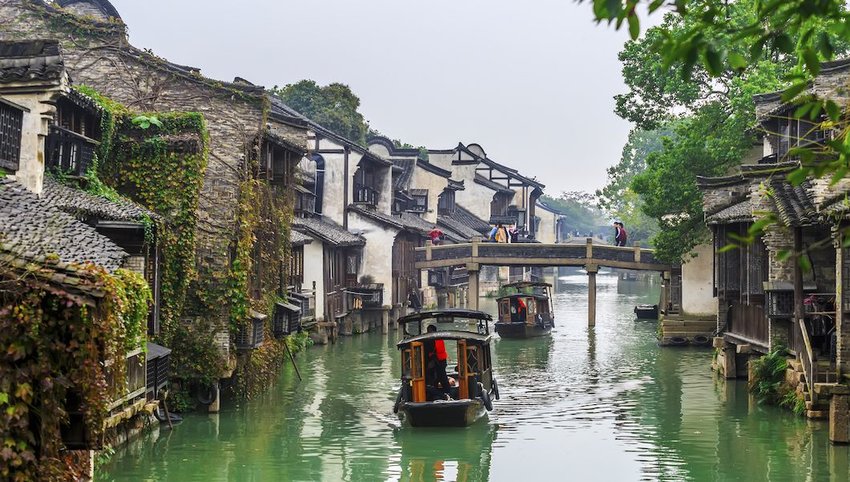 Famed for its elegant classical gardens and tranquil canals, a cruise along Suzhou's ancient waterways reveals much of the city's longstanding history. The Grand Canal, which meanders across the city center, is the world's longest and oldest canal in existence. And at just shy of 1120 miles, it connects Hangzhou in Zhejiang province to the nation's capital of Beijing. Though much of Suzhou's heritage has been lost to modernity, the Grand Canal is one of few places where visitors can still experience its traditions. Boats ply the waters past traditional Jiangnan style facades, passing ancient city gates and reaching Shantang Street, the commercial and cultural hub of Suzhou from dynasties past.
Alappuzha, India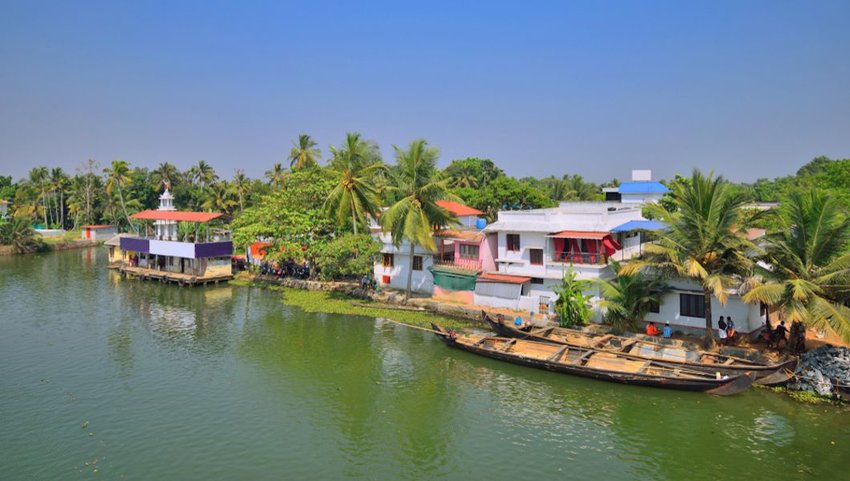 A holiday destination for those exploring the charming backwaters of Kerala, the city of Alappuzha is nestled along the banks of the Laccadive Sea in southern India. An extensive network of canals stretch between Kochi in the north and Kollam in the south, best explored by traditional Kettuvallam — a thatched roof houseboat. An essential Kerala experience, sail the region's backwaters in the cool and dry season between December and end of January. Visit Kuttanad to witness village life and its lush paddy fields, or journey to sleepy Kumarakom on the shores of Vembanad Lake to indulge in birdwatching at the Kumarakom Bird Sanctuary. Revel in the rustic countryside on a daytrip, overnight or multi day boat cruise, or for the budget conscious, explore Alappuzha's backwaters by kayak.
Giethoorn, Netherlands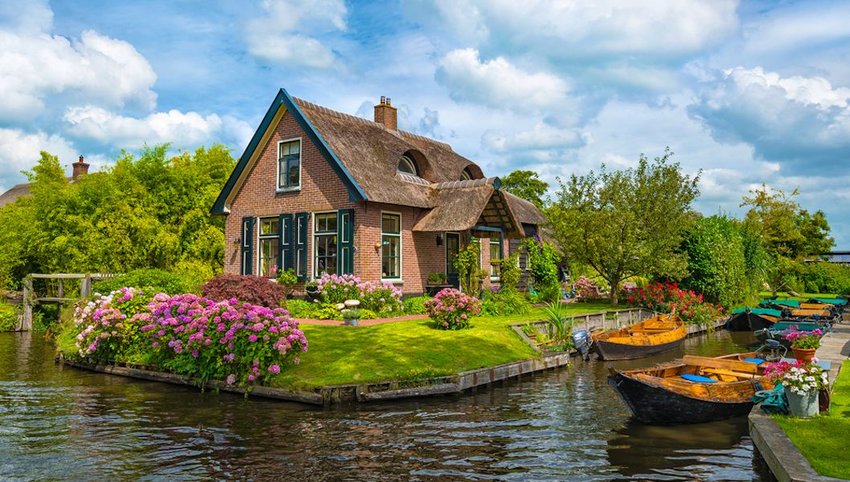 Around 75 miles northeast of Amsterdam lies the picturesque Dutch village of Giethoorn, a serene destination built without roads. Instead, footpaths, bicycle trails and whimsical canals dominate the landscape, beckoning masses of curious day trippers from the Dutch capital to explore the countryside. Gently putter along the narrow waterways, gliding beneath arched wooden bridges and quaint thatched roof farm houses.
St. Petersburg, Russia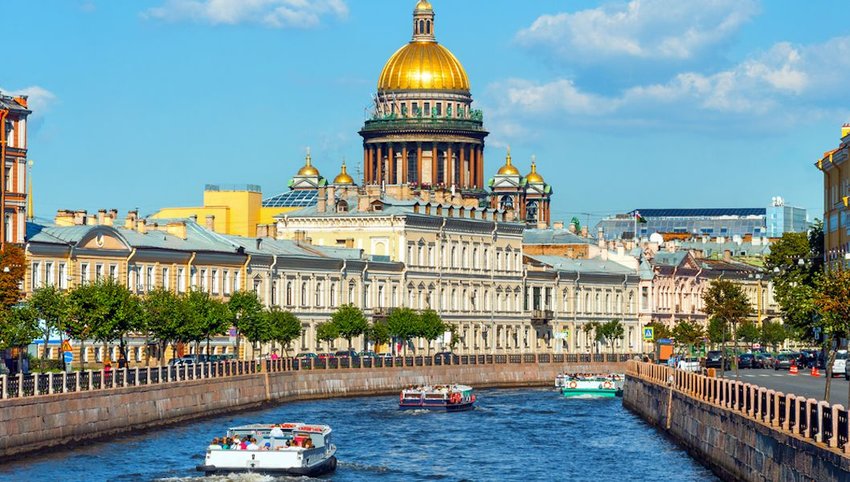 A city built on the Neva River, visitors are never far from the water in St. Petersburg. Cruise along the city's waterways at its most vibrant and captivating — during its summer White Nights when the sun seemingly never sets, and river boats venture from the canals on to Neva River post midnight to witness the opening of St. Petersburg's bridges. You can also opt for a daytime tour along its waterways, and take in the sheer grandeur of Russia's imperial capital as you glide past the Winter Palace and Peter and Paul Fortress.