Whether pedaling to the shop or biking for fitness, cycling is one of the most rewarding and happiness-inducing modes of transport. You get to choose your own pace, take breaks when it suits you and have the opportunity to experience cities and natural landscapes up-close. These incredible bike routes around the world pass through England's pleasant pastures, Norwegian islands and even views of Mount Everest.
Death Road, Bolivia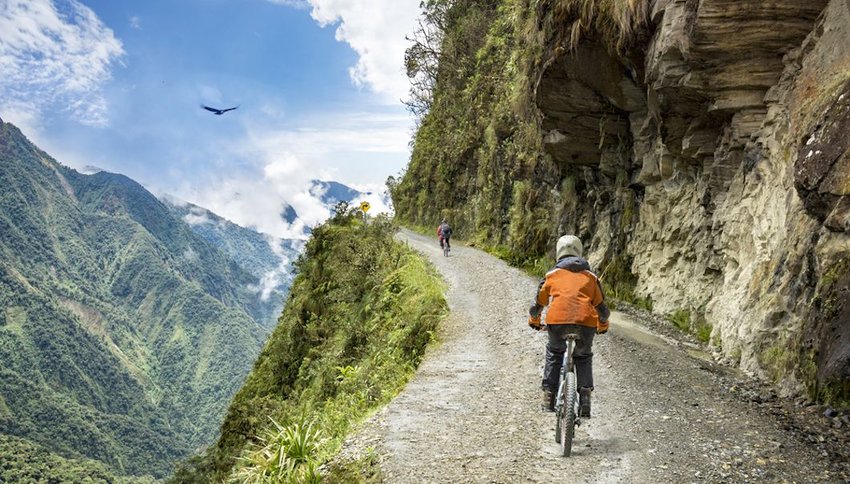 Let's start with a bike path that's certainly not for the fainthearted. Up until 2006, Death Road (officially North Yungas Road) was the only way to travel between Coroico and La Paz. A new road was constructed in 2009, but the original narrow mountain pass with multiple switchbacks that bend around 2,000-feet-tall cliffs is still passable. Making it more perilous is the fact that trucks still ply the road and downhill riders must stick to the road's cliffside. The views of the Andean peaks, the lush Los Yungas cloud forest, waterfalls and condors are just reward for your adventure.
The Friendship Highway, China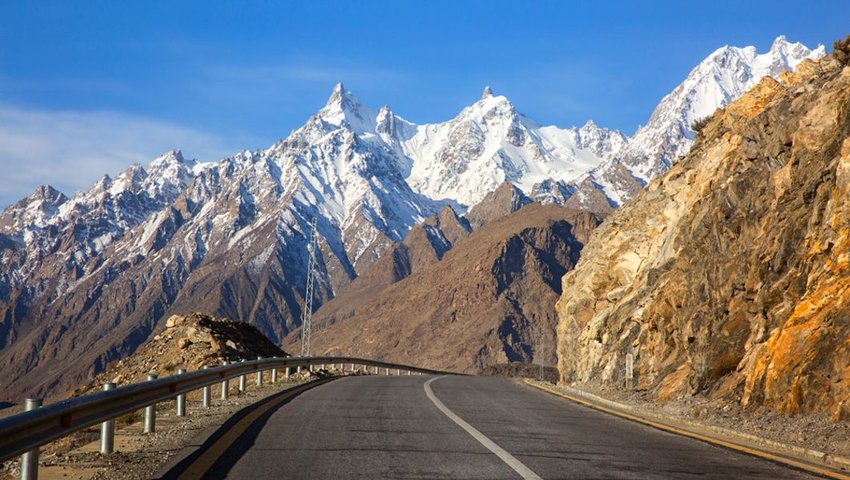 You'll need to be in prime physical condition to bike the 500 miles of The Friendship Highway, which climbs up three mountain passes that reach over 16,400 feet. The highway connects the Tibetan capital of Lhasa with the Sino-Nepal Friendship Bridge, on the Nepal-Tibet border. You'll pass magnificent temples in Lhasa and Gyangze, cross a mountain pass decorated with multicolored pray flags and enjoy views of the turquoise-colored Yamdrok Yumtso lake. Make it up the Gyatso La pass on a clear day and the sight of a snow-capped Everest awaits in the distance.
Great Divide Mountain Bike Route, North America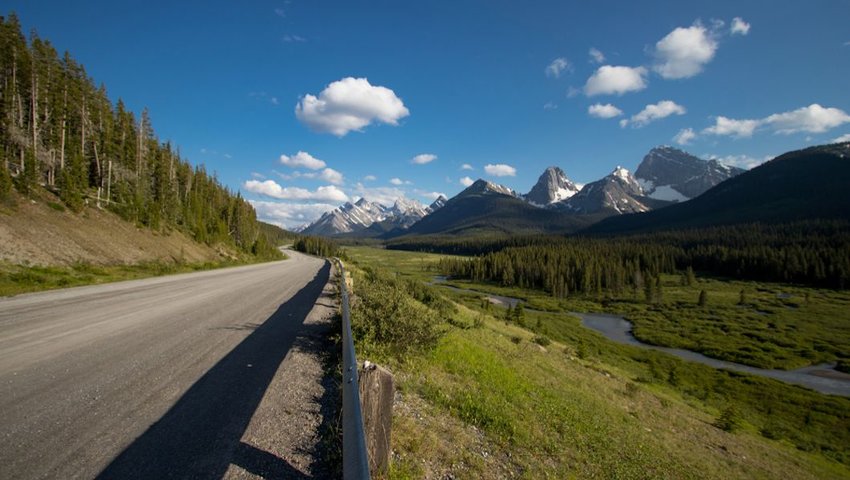 Fancy getting away from the crowds of Canada and the U.S. for a few months? Then saddle up and set off on the 3,084-mile Great Divide Mountain Bike Route from Jasper, Alberta to Antelope Wells, New Mexico. It's not only the distance of this off-road route that's a challenge — it also involves over 200,000 feet of elevation. With dirt tracks cutting amid forests, crossing prairies and skirting the Canadian Rockies, this is as remote a bike ride as you'll find. There's potential to meet eagles, grizzly bears and mountain lions, too.
North Coast 500, Scotland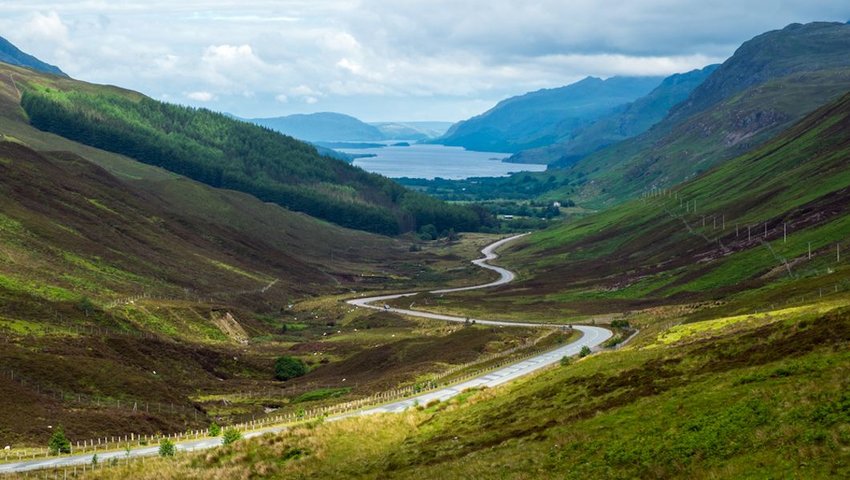 Scotland's answer to America's Route 66 is the country's North Coast 500. This road allows visitors to experience the breathtaking glory of the Highlands. Starting and finishing in the city of Inverness, the North Coast 500 is a 516-mile journey along snaking country and coastal villages with views of emerald green hills. Itineraries split the full route up into 65-mile sections, making a total of eight cycling days. En route you can stop at historical landmarks, such as the ruined Ardvreck Castle, surf at Balnakeil Beach and visit the limestone Smoo Cave. And of course there's quintessential stops at whisky distilleries.
North Sea Cycle Route, Europe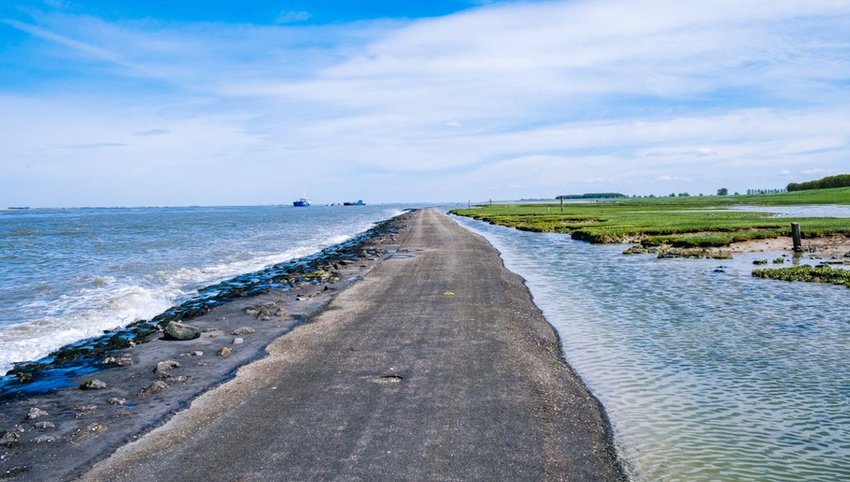 Pack your passport because the North Sea Cycle Route (aka EuroVelo 12) travels through nine countries over 3,666 miles from Scotland's Shetland Islands to Bergen, Norway. In between it skirts the North Sea coastlines of England, France, Belgium, the Netherlands, Germany, Denmark and Sweden. Adding to the adventure are sea crossings from England to France and Denmark to Germany. Among major highlights of the route are the art trail from Boston to Lincoln, England, the beaches of the Battle of Dunkirk and Norway's Archipelago Route.
Ronde Hoep, Netherlands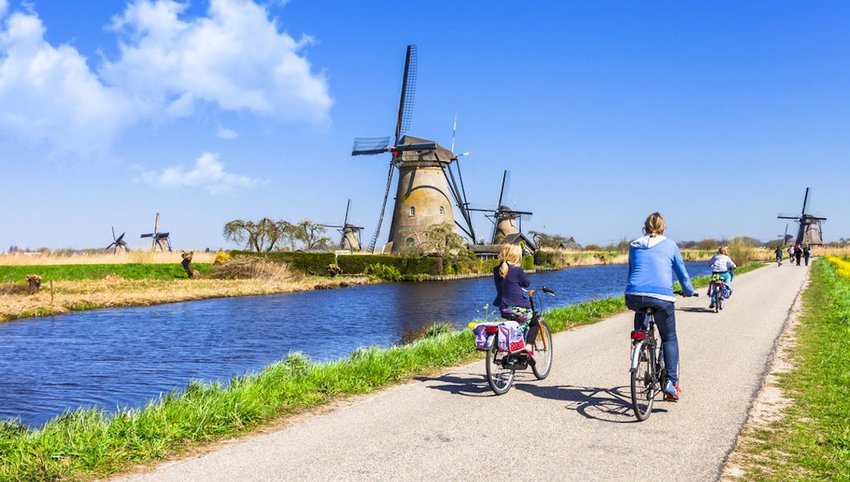 Opt for something more relaxed and suitable for all fitness levels in the Netherlands, the country made for cycling. The Ronde Hoep is a loop circuit that meanders through Amsterdam before following the Amstel River south into the rural village of Ouderkerk san de Amstel. There are opportunities to spot windmills while cycling along canals and to admire flourishing fields of tulips. Middelpolder Nature and Recreation Park is a great spot for birdwatching. It's 24 miles Amsterdam Centraal station and back, so plan to be out for about five hours.
The Shimanami Kaido, Japan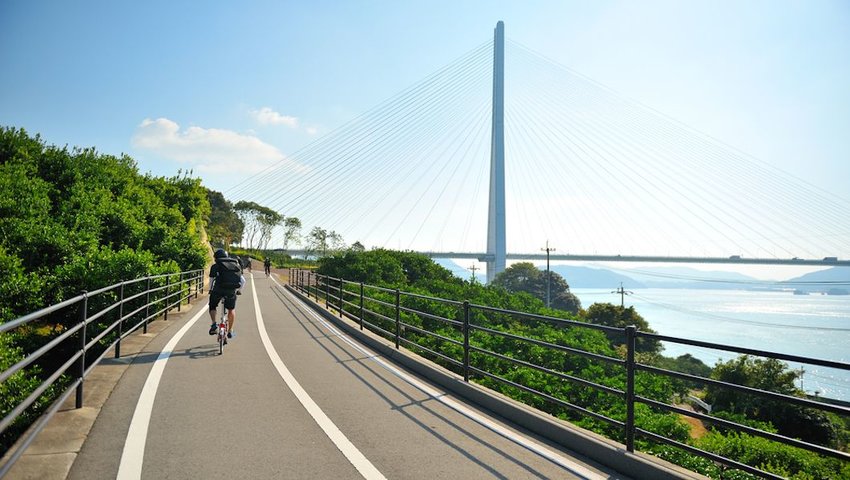 The only land access between the Japanese islands of Honshu and Shikoku is an expressway of curving roads and elegant bridges that cross over half a dozen islands. Bike and footpaths run alongside Shimanami Kaido making it a fantastic route for exploring on two wheels. Avid cyclists like to complete the 43-mile trip in a day while more leisurely visitors take time to stop at the islands and enjoy the mountain scenery. Throw in a few museums, teahouses and temples and you have yourself an authentic Japanese vacation.
The South Downs Way, England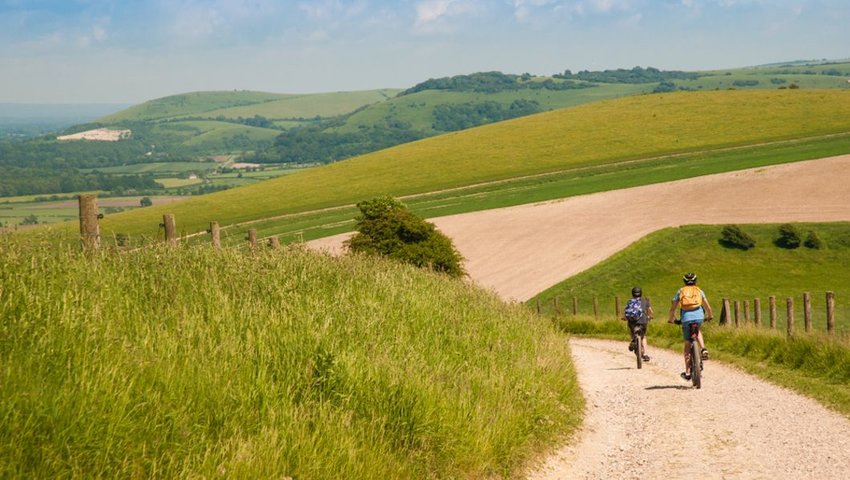 Delight in some of England's finest countryside on the 100-mile-long Souths Down Way. This off-road track zigzags through South Downs National Park, offering open vistas of chalk sea cliffs, green hills, patchwork fields and sprawling farmland. Start in Winchester, the Saxon-era capital of England, and make your way via mountain bike to Beachy Head cliff in Eastbourne. It can be done in a day but it's better to split it up into sections and stay overnight at storybook villages home to atmospheric pubs.
The Tauern Cycle Trail, Austria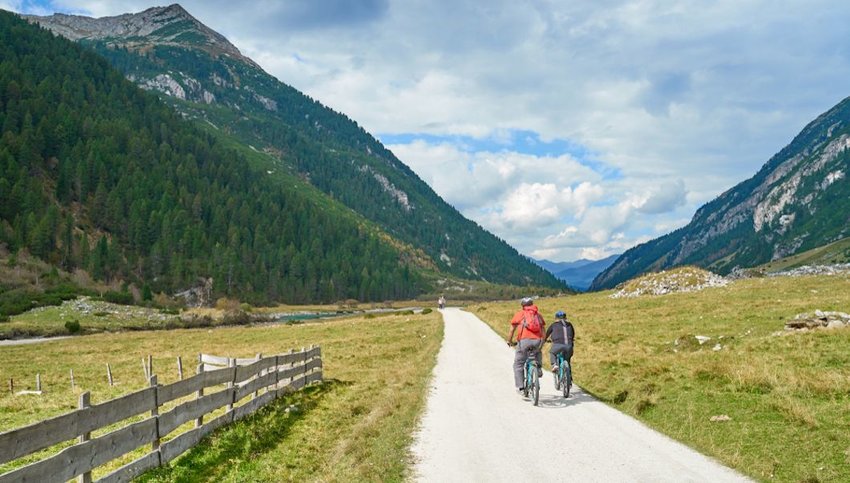 Imagine being able to gaze in wonder at pretty wildflower meadows in the shadow of the Hohe Tauern mountain range. Well, you can on the 186-mile-long Tauern Cycle Trail from Krimml, western Austria to Passau, Germany. From the Krimml Waterfalls to views of the 3,203-meter-tall Kitzsteinhorn, there are dozens of natural attractions to discover. Moreover, cities such as Salzburg are full of cultural wonders.
The Trans Dinarica, Europe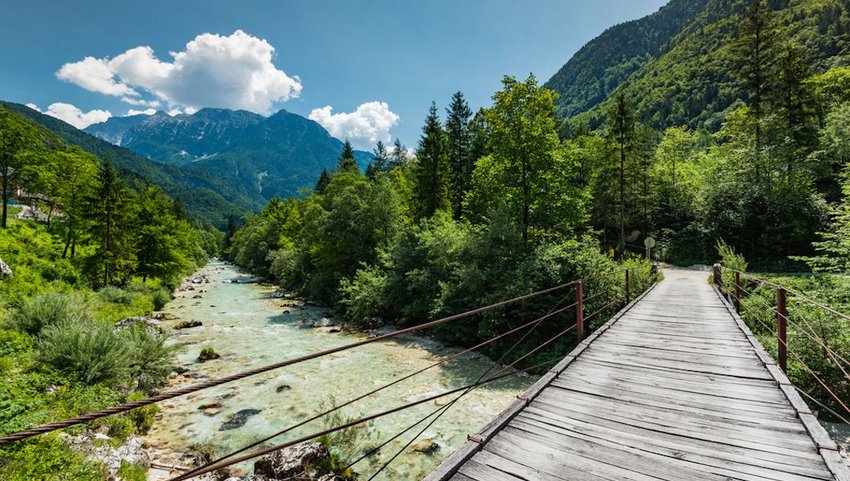 Tour the Western Balkans by peddle power on the newest of the world's incredible bike routes. The Trans Dinarica is a 1,200-mile cross-border mountain biking trail that connects Slovenia, Croatia, Bosnia and Herzegovina, Montenegro, Albania, Kosovo, Macedonia and Serbia. While biking along a combination of asphalt, gravel and natural trails bikers will have the chance to uncover Balkan gems such as the Adriatic Sea, Dinaric and Julian alps, countless charming villages and UNESCO-listed sites. The trail is currently complete from Slovenia to Bosnia.