There are many places in the world where you can hike to mighty glaciers, ski on mountain slopes covered in soft powder, or stroll along exquisite beaches. But there are very few countries on the planet that can offer all of these in one accessible, convenient package. Thanks to the southern Alps, the scenery on New Zealand's South Island is more dramatic than its northerly neighbor (though it too has the wow factor). If you're tempted to head down to the Southern Hemisphere to have a look for yourself, here are our picks for the ten must-see spots on New Zealand's scenic South Island.
Milford Sound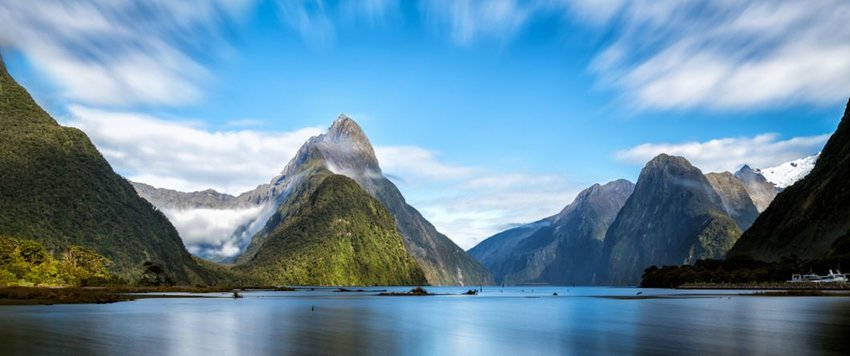 On a rare sunny day, there's no finer place in the country than Milford Sound, though with an average annual rainfall of 268 inches and an average of 182 days of rain a year, you'll have to hope the tourism gods are looking out for you. However, even in the wet season, the dramatic peaks and cascading waterfalls that line this fjord are incredible and glimpsing fur seals, penguins, and dolphins is the icing on the cake.
Franz Josef Glacier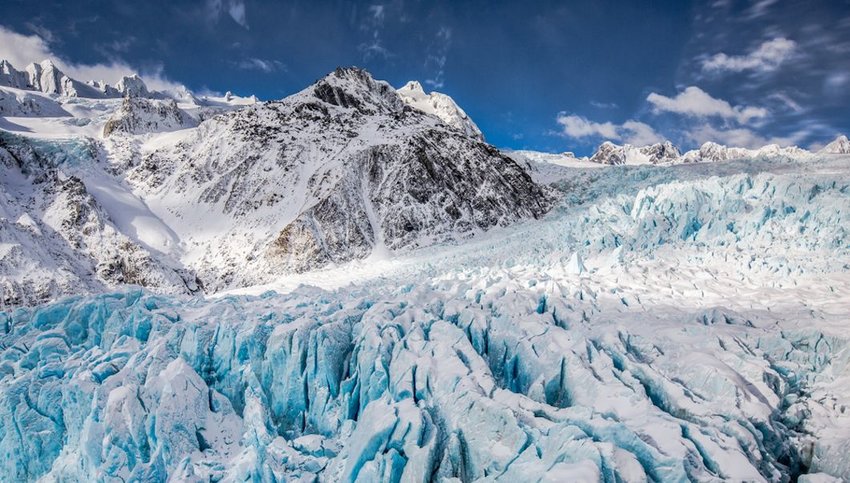 With a terminal face just 984 feet above sea level, Franz Josef Glacier is one of the country's most accessible glaciers. It's an easy hike from the nearby village of Franz Josef to a viewing point close to its snout, but to really appreciate this majestic body of ice, you should book a helicopter flight or guided ice hike to get a closer look.
Moeraki Boulders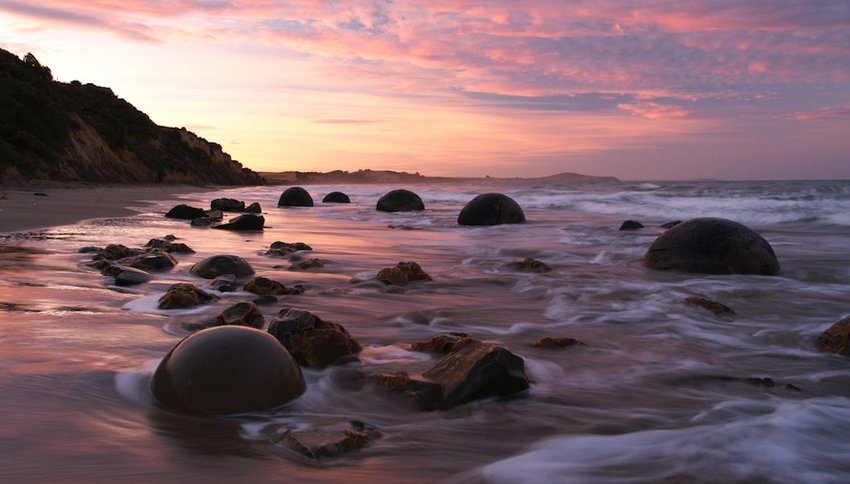 A series of spectacular spherical boulders are scattered along a stretch of the Otago coast at Koekohe Beach. These ancient rocks are periodically dug out from the underlying mudstone by wave erosion. Though there's a scientific explanation for their shape and location, Māori legend holds that they are the remains of eel baskets, gourds, and sweet potatoes washed ashore from the wreck of Āraiteuru, a large sailing canoe.
Devil's Punchbowl Falls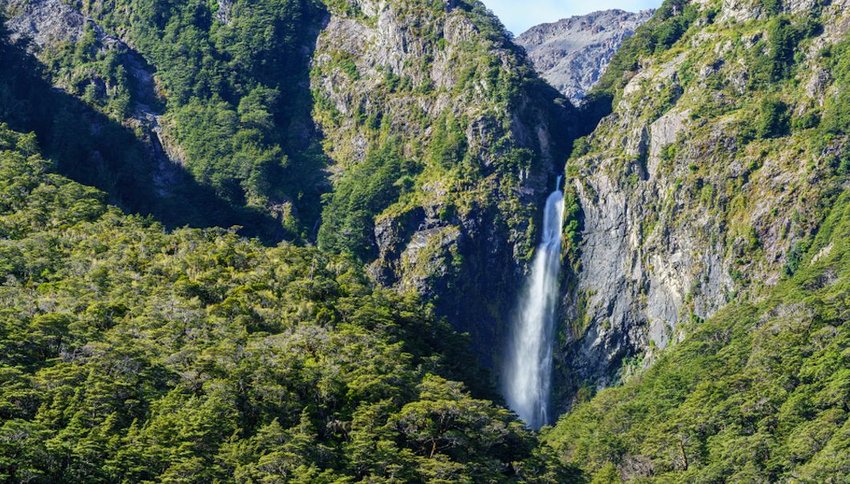 Many visitors who cross Arthur's Pass do so on the scenic TranzAlpine train and never leave their seat. That's a pity since the 1.2-mile, round-trip hike to Devil's Punchbowl Falls from the edge of Arthur's Pass village is one of the finest short walks in the country. It's a gentle stroll through a beautiful beech forest teeming with fantails and tomtits to reach the waterfall.
Lake Wanaka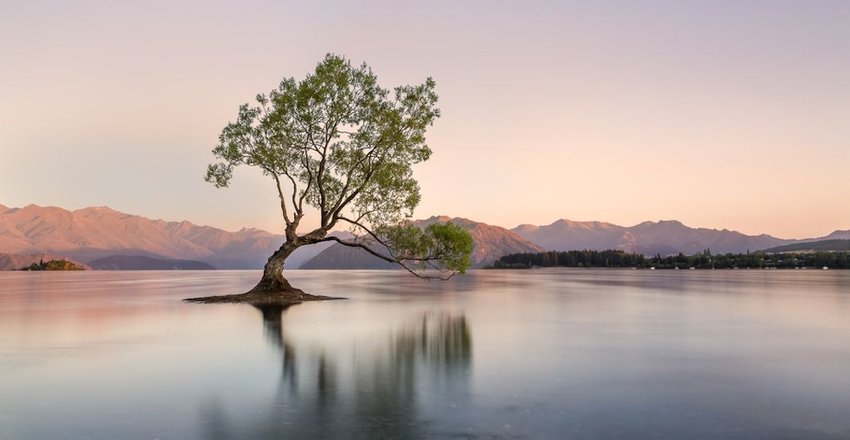 The lone tree that rises from the water of Lake Wanaka is perhaps New Zealand's most Instagram-worthy spot, but the area around it is worth hanging around for. Close to Mount Aspiring National Park, the view of the lake with the mountains in the background is breathtaking, making it a stand-out view in a country that's blessed with more than its fair share of stunning landscapes.
Church of the Good Shepherd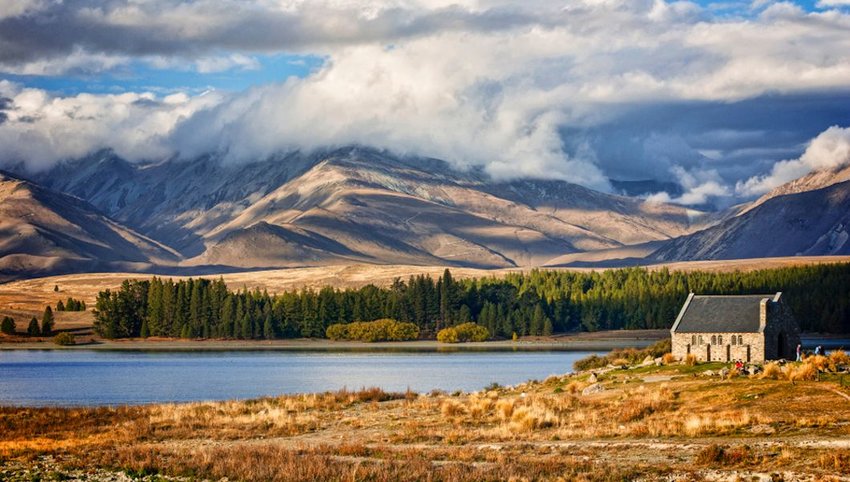 Few churches enjoy such an incredible location as that of the Church of the Good Shepherd, which is perched right on the shore of Lake Tekapo. Though it's a pretty sight year round, the view of the surrounding meadow strewn with lilac lupins makes an early summer visit (that's late November in this part of the world) extra special.
Aoraki/Mount Cook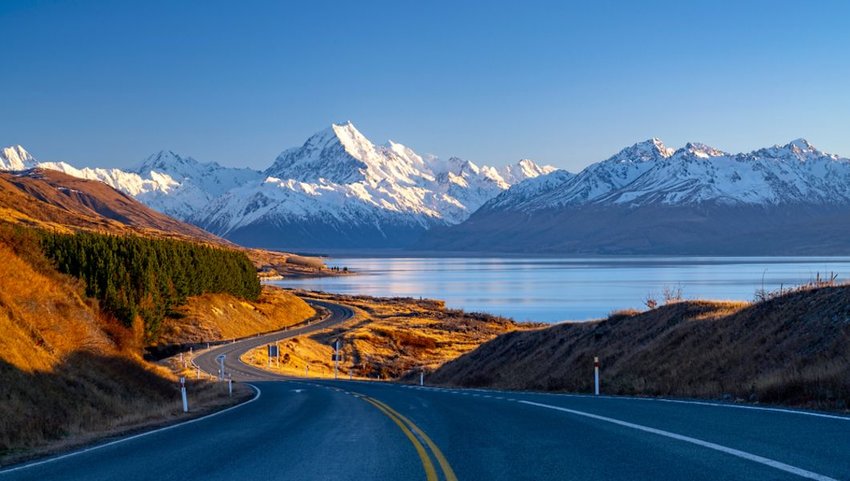 Aoraki/Mount Cook National Park rises beyond the turquoise waters of Lake Pukaki to give one of the best views from the road anywhere in New Zealand. This national park contains 23 peaks standing nearly 10,000 feet above sea level. Aoraki/Mount Cook is the jewel in the area's crown and is New Zealand's highest peak at 12,218 feet above sea level. As a Kiwi, Sir Edmund Hillary trained here before summiting Mount Everest in 1953 with Sherpa Tenzing Norgay. Learn about his story in the local museum.
Abel Tasman National Park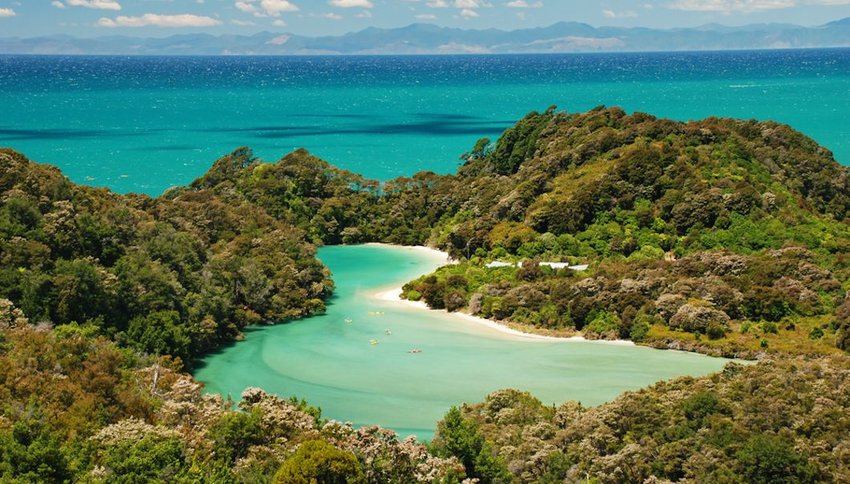 Lush, native vegetation frames a perfectly-formed crescent around a bay gently lapped by turquoise waves. Abel Tasman is as tropical as South Island gets and it's no surprise that hikers, kayakers, and sailors flock to this little corner of paradise in droves. The temptation to relax and do nothing is a strong one, but if you do find yourself off the beach at Te Puketea Bay, make sure you follow the trail leading up Pitt Head to an ancient Māori pa (fort) site high on the hill.
The Remarkables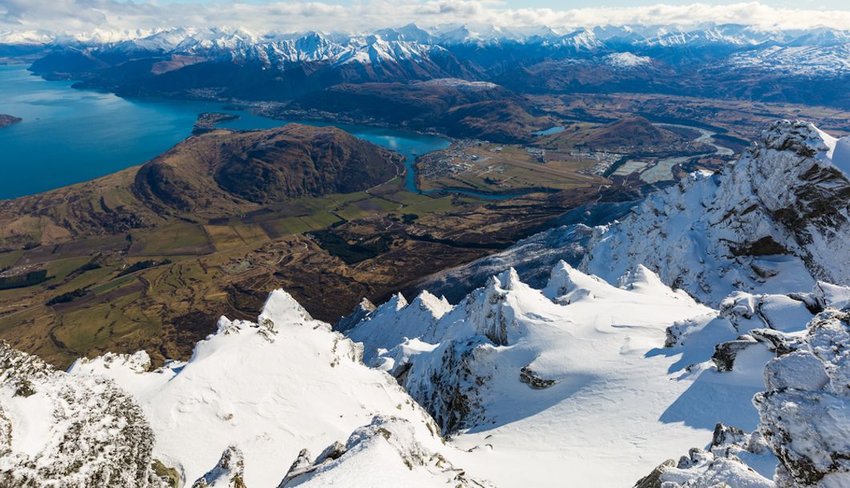 Aptly named, the Remarkables are conveniently located close to New Zealand's adventure capital, Queenstown. The ski field of the Remarkables is just 40 minutes away and boasts three sun-drenched, north-facing, snow-filled bowls perfect for skiing regardless of whether you're an absolute beginner or powder-hungry pro. And the best bit for those of us from the Northern Hemisphere? Most years, the ski season lasts from June through October, which means you can get your fix without having to wait until the temperatures drop closer to home.
Pancake Rocks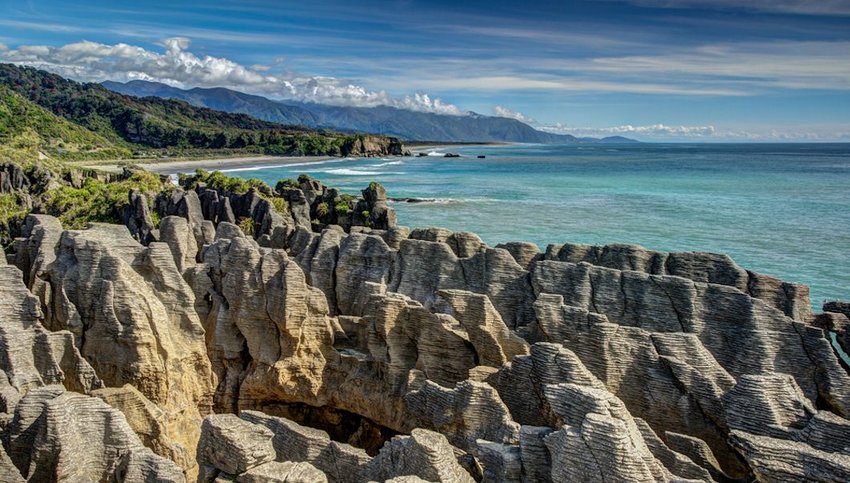 The limestone rock formations at Dolomite Point near Punakaiki were created 30 million years ago when seismic action lifted the limestone above the seabed. The sea stripped away the softer layers to leave rocks that resemble a stack of pancakes. Even more drama is added in the form of several vertical blowholes, making this one of the most extraordinary sights on the island.