Looking for adventure in your own backyard? Many of us long for the thrill of the great outdoors. But, the thought of being completely off the grid can be intimidating. Destinations across the United States combine the comforts of a cozy town square with the excitement of hiking a mountain trail, rafting down rapids or spotting a breaching whale. Discover towns across the U.S. perfect for embarking on outdoor adventures and embracing the fresh air.
Burlington, Vermont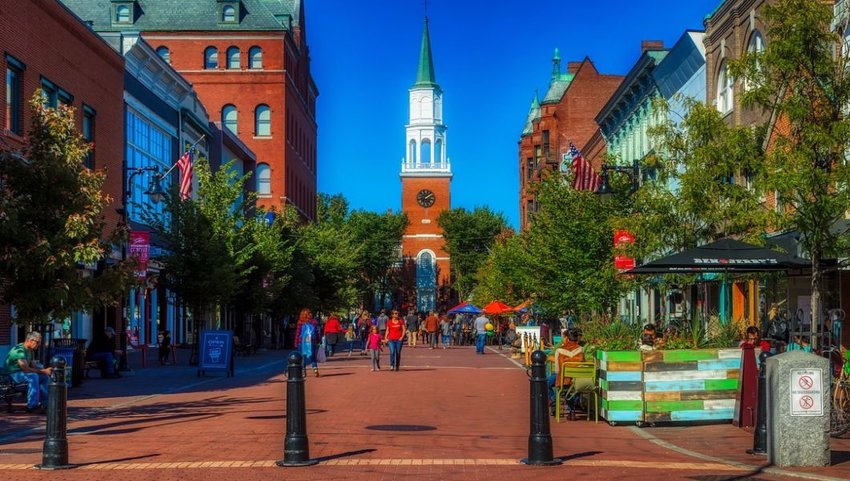 Burlington is the sweet spot for travelers looking to enjoy time outdoors and still experience small-town culture. You can spend the morning shopping downtown at the farmers' market and still start enjoying time on Lake Champlain by noon. Explore Church Marketplace, a pedestrian mall perfect for sipping a local IPA or savoring a scoop of Ben & Jerry's straight from the source. Just a few blocks away is the Burlington Greenway, a 12-mile bike path skirting Lake Champlain's shoreline. With the Adirondacks to the west and the Green Mountains to the east, the trail is especially popular among leaf peepers when the leaves start to turn.
Bend, Oregon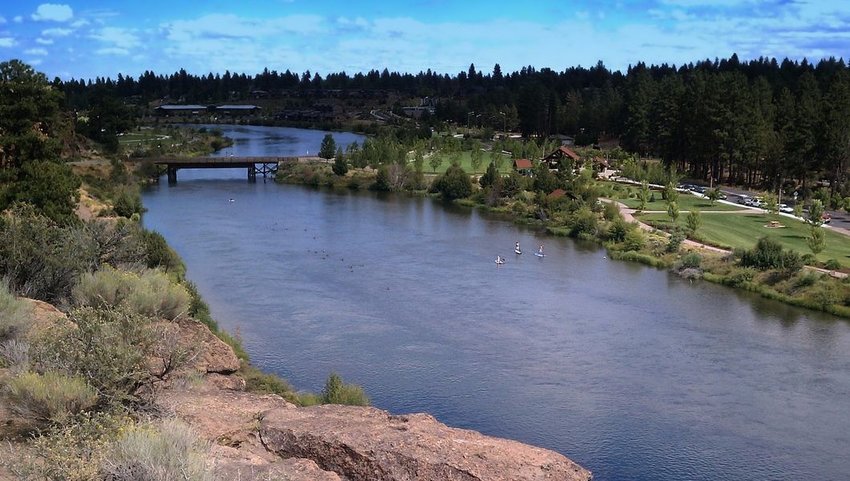 Nestled between snow-capped mountains and high desert plateaus lies Bend, Oregon. Situated along the Deschutes River, this town is a haven for outdoor sports enthusiasts with mountain biking, fishing, rock climbing, skiing, paragliding and more. Bend is also one of three cities in the continental U.S. to contain an extinct volcano within its boundaries. But there is a landmark even more rare here — the last remaining Blockbuster Video in the world! For a more contemporary cultural experience, visit during the BendFilm Festival.
Grand Marais, Minnesota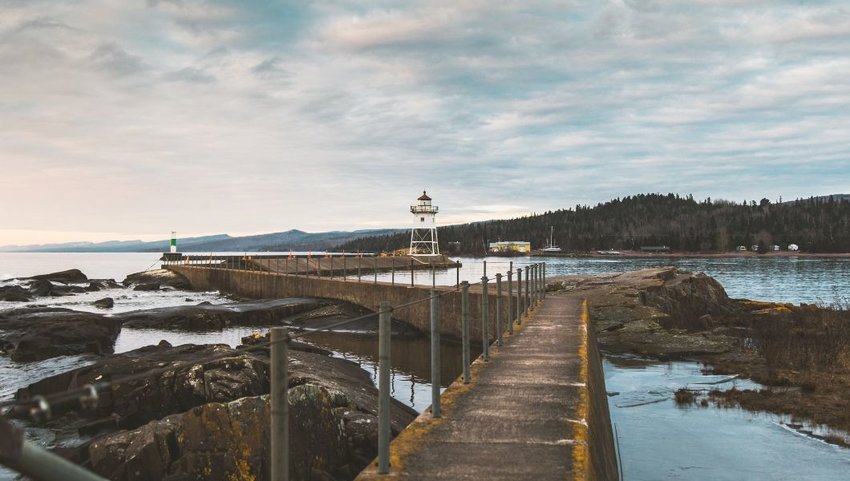 Grand Marais is the oldest art colony in Minnesota. Located between Lake Superior and the Sawtooth Mountains, natural beauty is in no short order here. A quick hike to Artists Point offers views of the lighthouse, where you're likely to find inspired artists sketching. For a longer adventure, the Gitchi-Gami Trail begins right downtown and, once completed, will span 89 miles of shoreline.
Traverse City, Michigan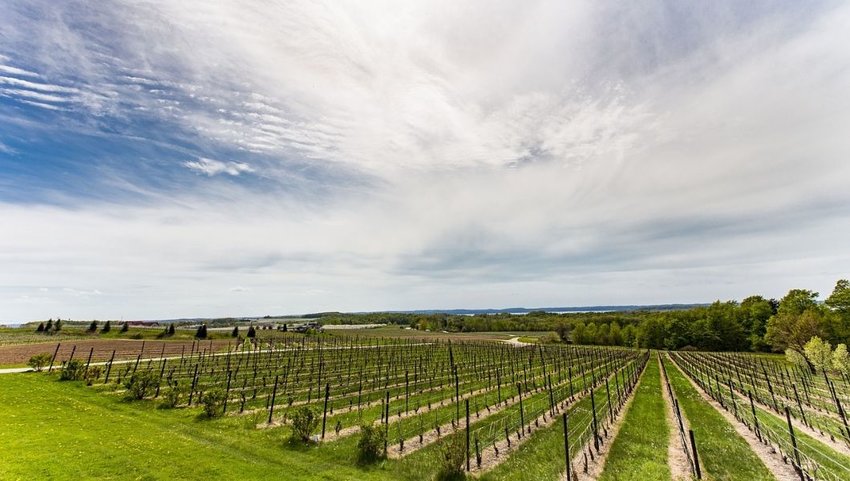 Biking, hiking, fishing — outdoor adventures abound in Traverse City, Michigan. But this Lake Michigan town is anything but a remote outpost. A foodie's paradise, the sophisticated culinary delights found here are celebrated each winter during Restaurant Week. Walk off a meal by exploring more than 35 miles of nearby beaches. From downtown, you can also head out on the 17-mile Leelanau Trail for a spin through Michigan's wine country.
Park City, Utah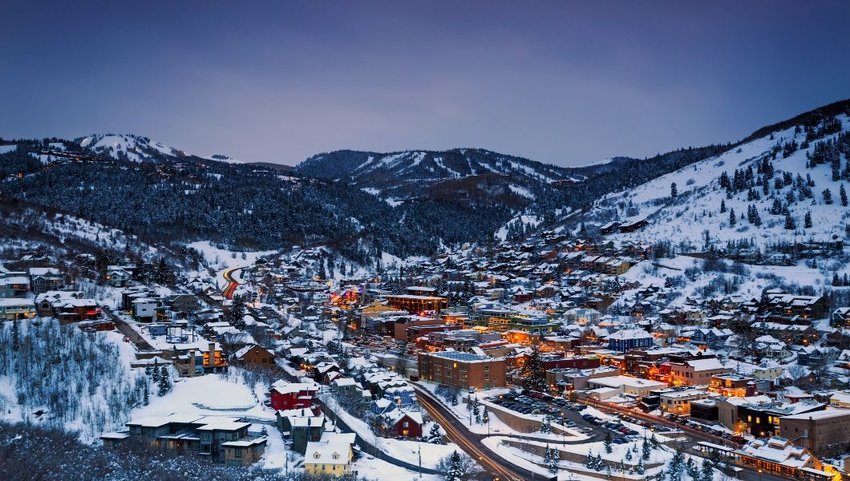 Country and culture meet in Park City, famous for both its skiing and Sundance Film Festival. This mountain town is surrounded by ski resorts, but you don't need to travel far from the main drag to reach the slopes. A ski lift operated by Park City Mountain takes you up the mountain from the center of town. It will also bring you back down when you're ready to warm up by the fire with a cocktail at one of many bars and restaurants.
Greenville, South Carolina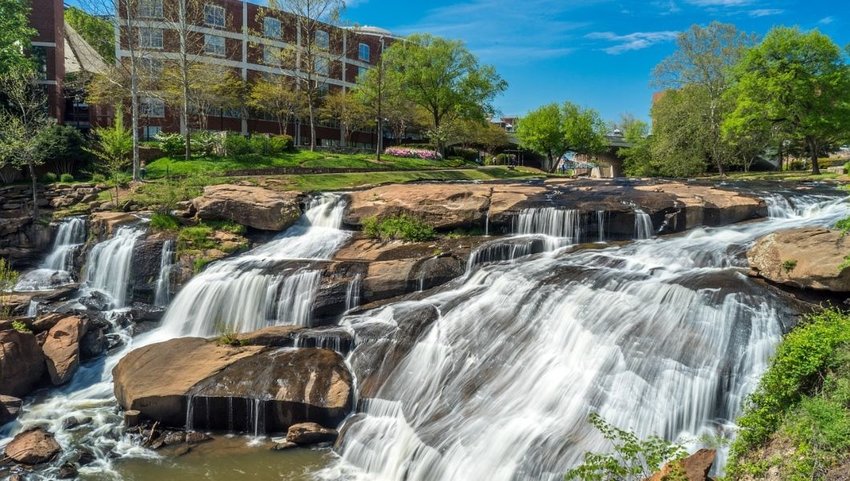 It's all in the name. Greenville, South Carolina, is perfect for those who want to take in some fresh air without leaving civilization too far behind. After enjoying Southern-style BBQ, stroll down Main Street to Reedy Falls Park. Here you'll find public art nestled among the foliage and the Liberty Bridge suspended above the falls. Looking for a less manicured outdoor experience? The Swamp Rabbit Trail, a 20-mile greenway, can be accessed directly from the park.
Bar Harbor, Maine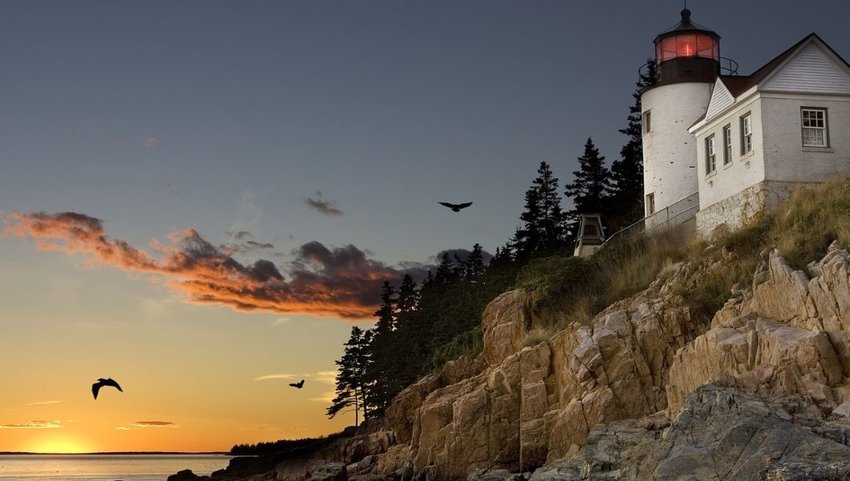 The seaside town of Bar Harbor, Maine is a few short miles from Acadia National Park, home to the highest point on the Atlantic coastline. As the terminus for cross-country trails, Bar Harbor might be the final destination for intrepid cyclists from as far away as Washington or Florida. For those looking for a quicker journey, grab a lobster roll downtown and then head to the Bar Island Trail. You'll cross a natural bridge to the island for optimal whale-watching. But not for  too long  — the sandbar can only be crossed during low tide.
San Luis Obispo, California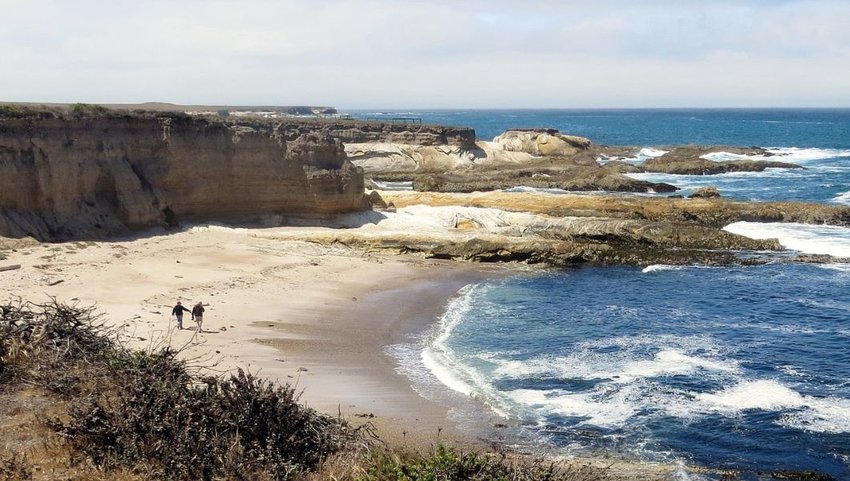 Situated 11 miles from the Pacific Ocean, San Luis Obispo is an ideal destination for hikers looking to enjoy local history and landscapes. Downtown, you'll find Mission San Luis Obispo de Tolosa, one of California's 21 Spanish missions founded in 1772. Additionally, you'll discover tasting rooms with samplings from the surrounding wine region and free gum! Bubblegum Alley, a colorful passageway adorned with chewing gum, is a favorite photo pitstop. Just south of downtown, visit South Hills Open Space for a sweeping view of the rocky terrain that stretches to the coast. Then, ride out to the ocean on the Bob Jones Trail for surfing and paddle boarding.
Abingdon, Virginia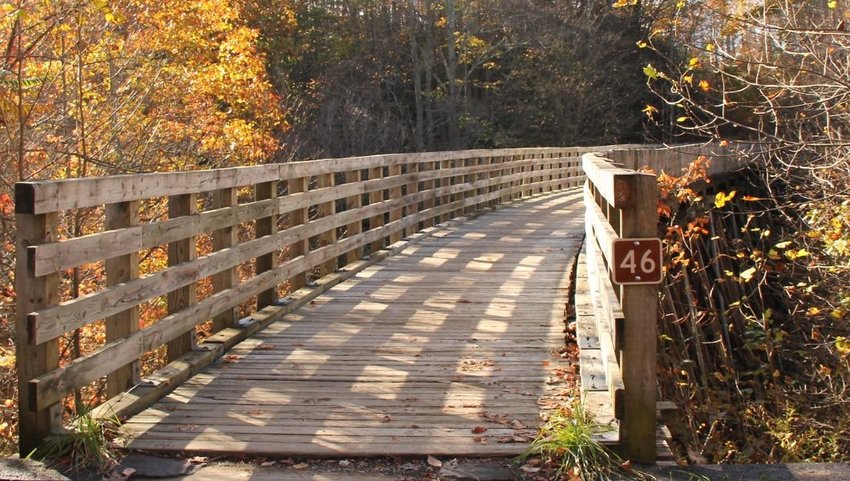 Nestled in the Great Appalachian Valley, Abingdon, Virginia is the trailhead for the Virginia Creeper Trail. Start your day by walking in the footsteps of the founding fathers in this 17th-century town. Martha Washington once ran a women's college here, and now the historic building is an inn. After admiring Abingdon's architecture, head out for a rails-to-trails ride through idyllic farmland and thick forest, most notable for the scenery during autumn. As you walk, bike or trot (the trail is a favorite for horseback riding), you'll cross more than 50 wooden trellises.
Durango, Colorado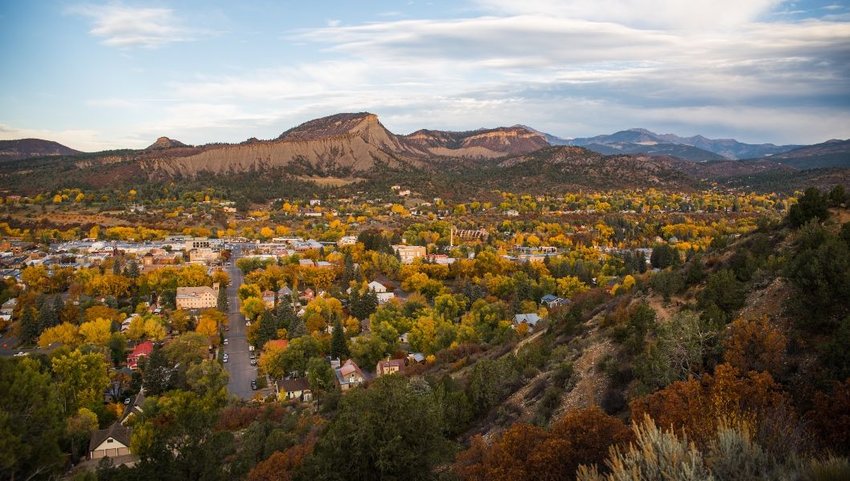 Located on the Animas River, Durango boasts expert-level whitewater rafting. For the less daring, enjoy an easy float down the river. Start or end your journey with a local beer in Durango, a historic downtown dotted with breweries. Then, walk a few blocks to board the Durango & Silverton Narrow Gauge Railroad to admire canyon views from the window of a vintage, steam-powered train.