In the shadow of the Stratosphere Tower is the Las Vegas Arts District, just south of Fremont Street and minutes from The Strip. Also known as 18b, the name references the district's original 18 blocks that are now filled with restaurants, breweries, art galleries, and antique shops. The colorful murals also reflect the community's vibrant talent. The collaborative spirit of businesses sharing space and promoting each other, such as restaurants serving beer from their neighboring craft breweries, is also evident.
Further proof of the neighborhood's emphasis on creativity is the boom in performance spaces. Home to both Particle Ink and the Majestic Repertory Theatre, it has situated itself in the center of an immersive art trend that has become extremely popular in Las Vegas. The Arts Factory is another art incubator that is worth a visit, housing over a dozen studios and galleries that include mixed media artists and photographers. Many Arts District businesses, such as SoulBelly BBQ and ReBAR, host live music several days of the week.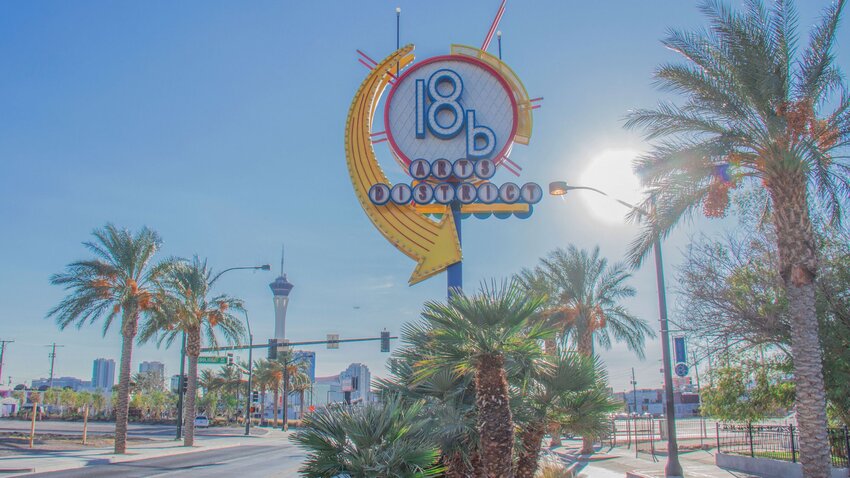 The Arts District's longest-running event is First Friday, a monthly celebration of local artists, makers, and musicians. It is a free community festival held from 5 to 11 p.m., where you can shop for local art, listen to live music, and enjoy a meal from one of the food trucks or nearby restaurants. The event provides local artists with a platform to share their work, and serious art buyers can attend Preview Thursday the day before. No matter when you decide to go, here are a few places we suggest visiting in the Arts District.


The scent of brisket sizzling on the outdoor smoker is like a siren's call to those walking by SoulBelly BBQ, and according to owner and chef Bruce Kalman, it can be detected for blocks in either direction. HUDL Brewing Company and Nevada Brew Works hold court on each side of the restaurant, which opened in 2021 in the midst of the pandemic. Kalman is no stranger to reality cooking competitions, appearing on shows like "Chopped" and "Beat Bobby Flay." But the inspiration for SoulBelly came from his buddy, musician Dave Grohl, who helped him develop BBQ recipes. A professional stage sits at the back of the room, with live music performances several days a week.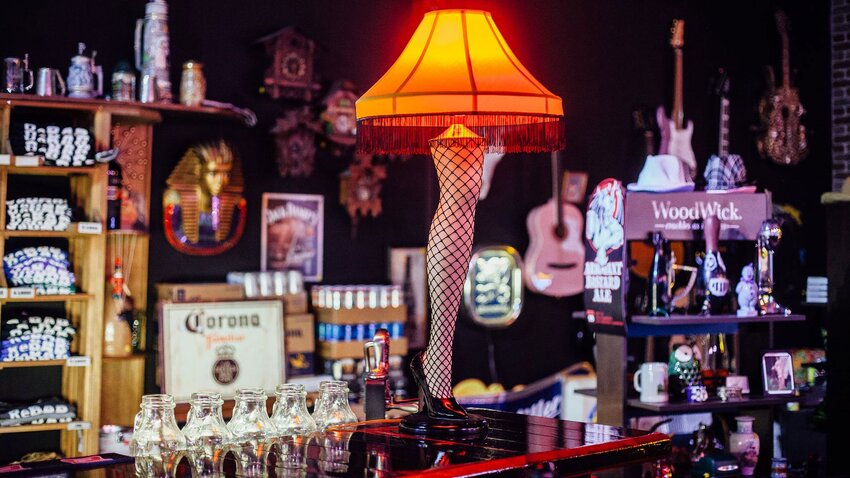 Part dive bar, part antique shop, ReBAR prides itself on being the only bar of its kind where everything is for sale, so you can expect to pay thrift store prices for that Star Trek memorabilia you've been eyeing. Opened in 2016 by activist, entrepreneur, and Emmy Award-winning TV producer Derek Stonebarger, eclectic doesn't even begin to describe this bar. A packed calendar of events include Campfire Open Mic every other Wednesday and free live jazz on the patio on Sunday evenings, accompanied by local artists creating their art. ReBAR's menu includes a Charitable Cocktails section, with a portion of proceeds from each cocktail benefitting a Las Vegas organization.

Approaching the dark exterior of the Velveteen Rabbit, it's difficult to predict what you'll find inside. But open the door and you'll quickly fall down the rabbit hole of this craft cocktail bar, becoming immediately enchanted by the whimsical decor and pink floral mural on the outdoor patio. While you can order beer and wine from the menu, the seasonal cocktails are the star and blend color with flavor. This was the vision of sisters Pamela and Christina Dylag, who opened the bar in 2013. Velvet couches and Victorian furniture fill the room, and you'll often hear the sounds of live music on the patio.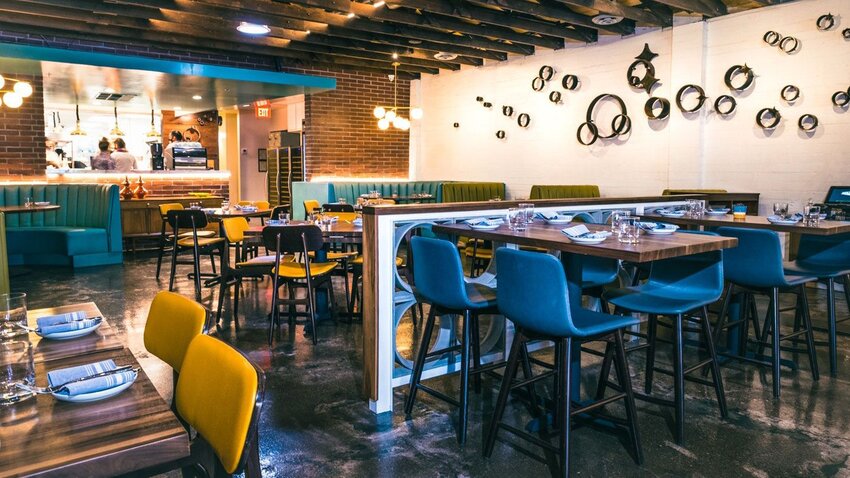 Located between Velveteen Rabbit and Good Pie, Main Street Provisions draws in diners with its open kitchen and warm hospitality. Describing itself as providing modern American comfort food through a reimagined melting pot, Main Street Provisions showcases inventive menu items such as rabbit boudin with potato dumplings, but the best way to order is family-style. You'll often encounter owner Kim Owens who enjoys greeting customers and is always happy to make recommendations. Chef Justin Kingsley Hall has curated a menu that showcases the renaissance in off-Strip dining that's occurred over the last few years. The restaurant's mid- century modern decor is the ideal backdrop for local artwork.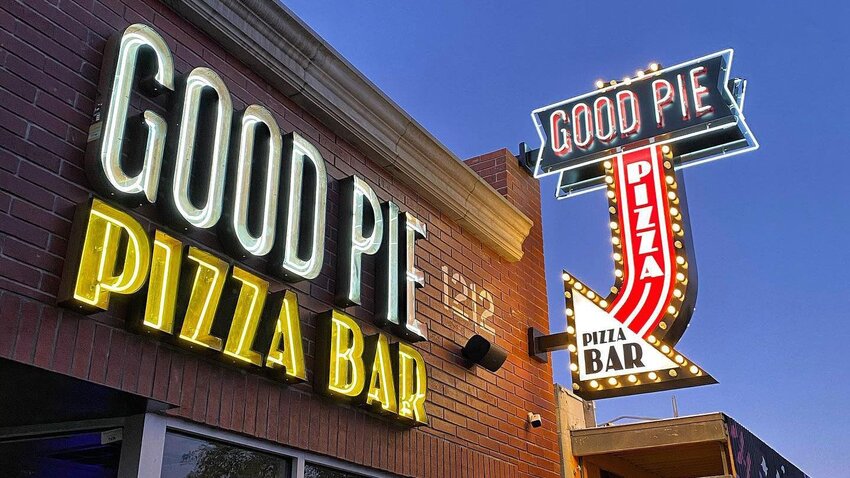 Although there are vegan and vegetarian options, this pizzeria honors its Italian heritage by serving up grandma-style square pies, Detroit-style square pies, Sicilian pies, and Brooklyn-style round pies. Good Pie owner and award-winning pizzaiolo Vincent Rotolo was born and raised in Brooklyn and has worked in kitchens since the age of 12. His aim is simply to make "good pie," in whatever form that takes. With a menu that ranges from fried ravioli to Brooklyn white pie, there is also a selection of vegan and dairy-free pies available. Good Pie is open for takeout and delivery, and has a solid beer list that emphasizes the local craft breweries.

The idea for CraftHaus Brewery came when co-owners Wyndee and Dave Forrest were traveling through Bavaria. They wanted to recreate the community atmosphere of Germany's craft beer culture at home, and in 2014 the couple opened a brewery in Henderson, Nevada. As the Arts District's Brewery Row flourished, they decided to open a second taproom on California Street five years later. CraftHaus is a comfortable spot that offers a selection of 20 lagers, pilsners, stouts, and IPAs; a recent addition to the list is the UNLV Rebel Spirit, proceeds of which will benefit the university. You can also order food befitting a Bavarian brewery, such as a traditional beer bratwurst served on a warm pretzel bun.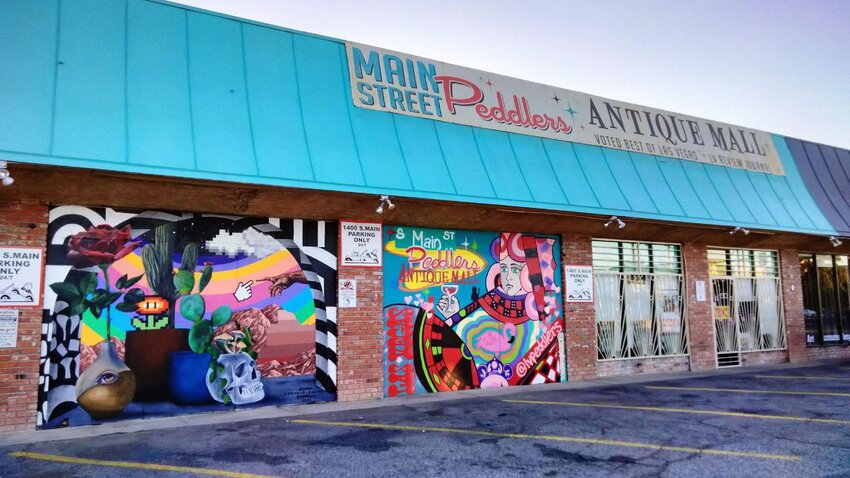 Take a stroll through Main Street Peddlers Antique Mall and you will encounter a maze of individual "booths" with a mix of art, clothing, household items, and antique oddities. Sprawling over 7,500 square feet, this shop is filled with things you never knew you needed. There is also quite a bit of mid-century modern furniture and casino memorabilia. Part of several shops that make up Antique Alley, it was established in 2015 and now has a community of over 25 vendors. Aside from its vintage finds, Main Street Peddlers is also known for its one-of-a-kind costumes and quirky outfits, so it's a good resource if you're gearing up for Halloween.

Located next to CraftHaus, Yu-or-Mi Sushi Bar is a small Japanese restaurant that serves fresh sushi, specialty sake, and high-end whiskey. According to Johnny Lee, who co-owns the restaurant with Melissa Robinson, the focus is on quality rather than the all-you-can-eat approach. This is evident with the extensive list of dishes presented by Chef Virakone Vongphachanh, which includes an assortment of traditional and specialty rolls as well as shareables like yellowtail ceviche and tuna tataki. If you're wondering about the inspiration for the restaurant's name, it comes from a scene in Rush Hour 3 between actors Chris Tucker and Henry O.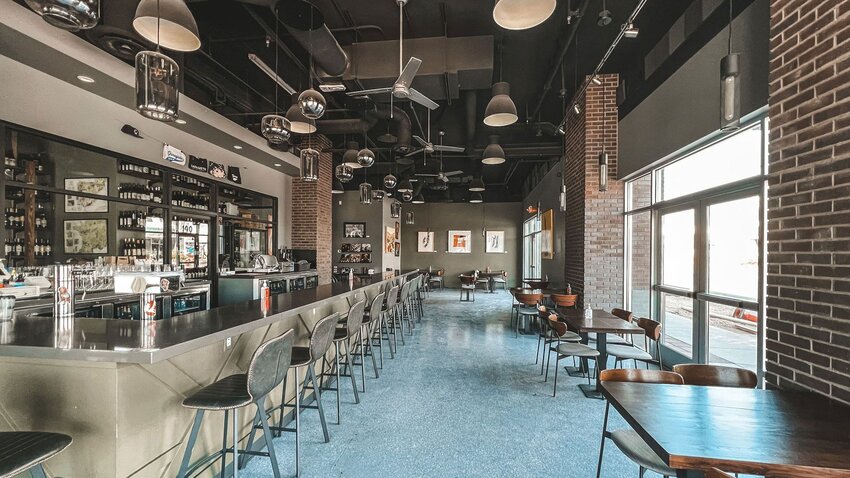 A garagiste is a small-scale, entrepreneurial winemaker, and the name references a group in the Bordeaux region that produced vin de garage, or garage wine. The name of this wine bar and bottle shop seems fitting, as Garagiste specializes in small-production, organic, and natural wines. Having formerly worked as a sommelier in some of the finest dining rooms on the Strip, co-owner Eric Prato wants to elevate Las Vegas' wine culture and also offer lesser-known bottles from smaller wineries. If you're not sure what to select from their substantial and ever-evolving wine list, recommendations are always happily given. The best part? All bottles are available to go at half-price.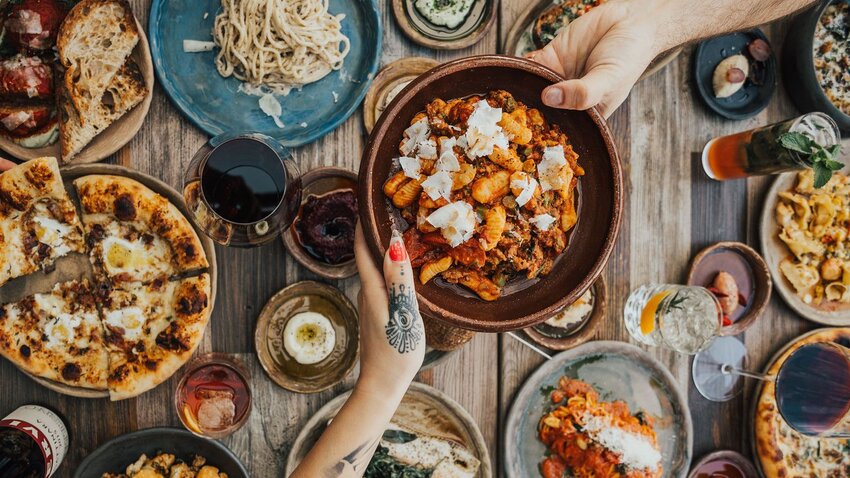 Esther's Kitchen is named after chef and owner James Trees' great-aunt, and his creative take on Italian cuisine would have made her proud. The dishes are Vegas local Trees' interpretation of "seasonal Italian soul food," and the housemade pastas are made fresh each morning. The ingredients are local and sustainable, with a farm-to-table approach to dining. Come in for brunch, lunch, or dinner and indulge in Porchetta Benedict, Ricotta Gnudi, or a Calabrian Octopus Stew, among other dishes. Be sure to save room for dessert, as the Butterscotch Budino is calling your name. Best of all, this place won't break the bank.