It's time to start your holiday shopping, and thankfully, Huckberry has introduced its Hall of Fame. This is where legendary Huckberry gifts reside in all their glory. Other gifts may come and go, but these are the tried-and-true winners that always make people happy during the holidays. Whether you've shopped at Huckberry for a while or are relatively new, you can always rely on these sought-after favorites. Read on to see our picks that are sure to impress this holiday season.
Greys Outdoor Slipper Boot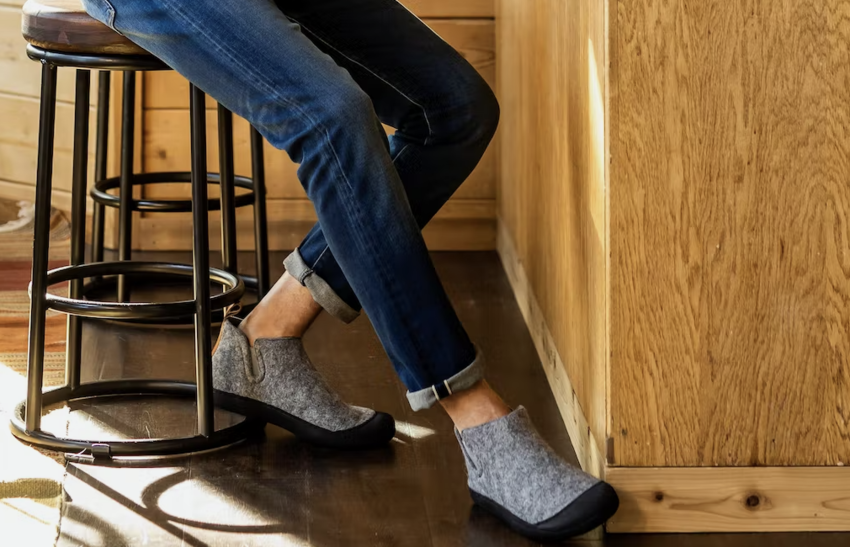 These indoor-outdoor slippers go far beyond your bedroom. They are hands down the best indoor-outdoor slippers we've come across. The cozy wool blend keeps your feet nice and toasty, while the grippy rubber sole lets you walk the house without worrying about slipping. This is the perfect gift for anyone in your life.
Whiskey Peaks Mountain Decanter and Whiskey Glasses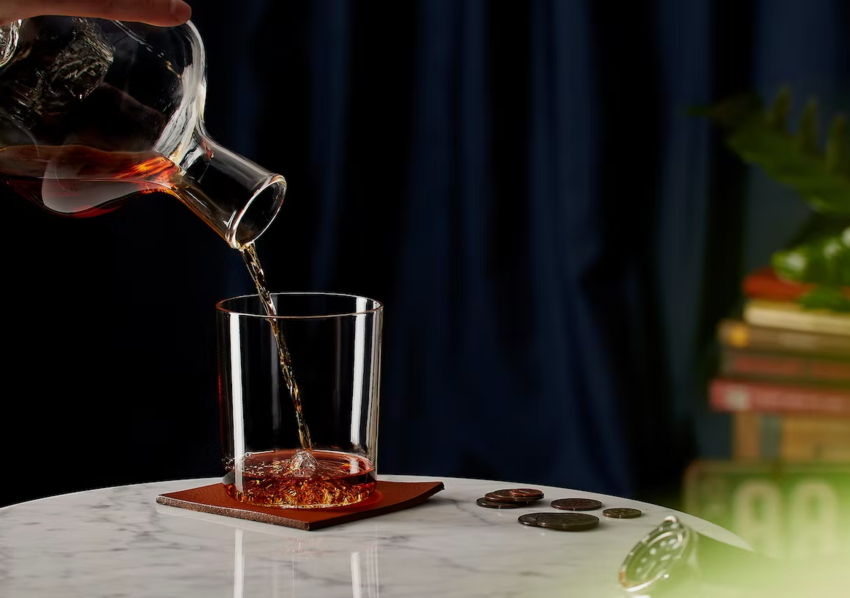 For the classy cocktail drinker, the Whiskey Peaks Mountain Decanter and Whiskey Glasses are a gorgeous upgrade. This handsome vessel is a hand-blown whiskey decanter that has a hefty 34 ounces of capacity for their favorite whiskey, and it comes with a beautiful set of two Half Dome Mountain Whiskey Glasses. This showstopper of a gift will be a reminder of the amazing person who gave it to them whenever 5 o'clock hits.
FLIKR Fire Personal Concrete Fireplace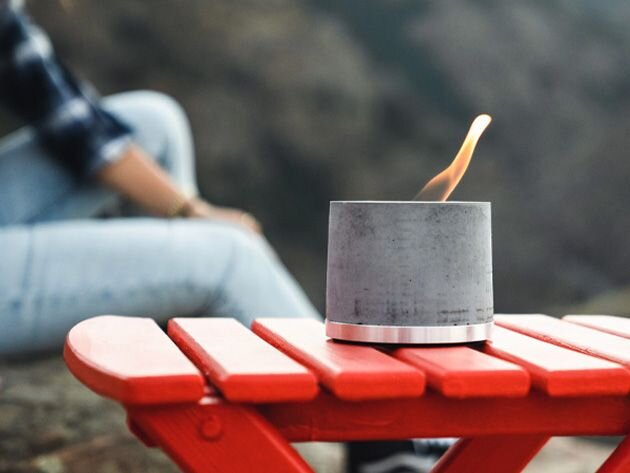 We love the FLIKR Fire Personal Concrete Fireplace. It's perfect for cooking up some gooey s'mores in the living room or just adding an extra dose of cozy to a rainy day. This concrete fireplace is compact, durable, and brings the calming comforts of a dancing flame anywhere in the home (or even the backyard). And when you're finished with the flames for the evening, simply cover the top like you would a candle, and let the flame die out on its own.
Give'r 4 Season Gloves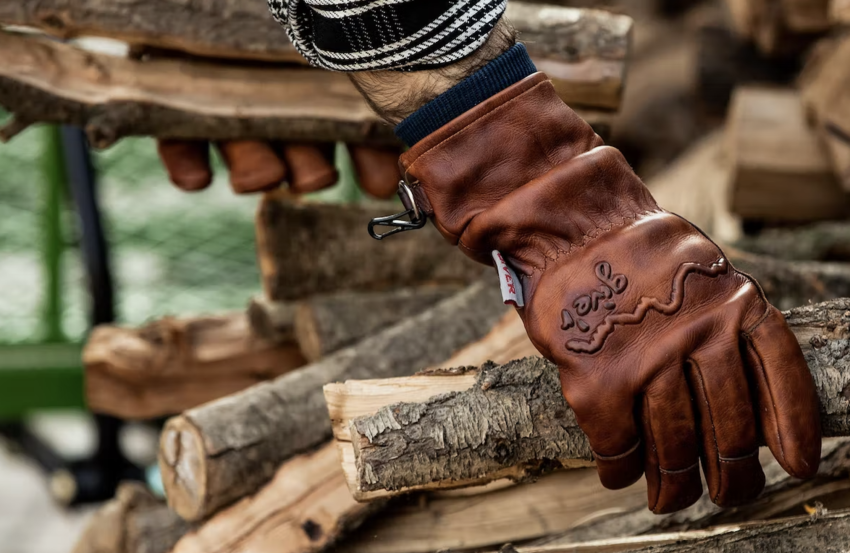 An easy gift that everyone needs and never gets for themselves is a new pair of gloves. The Give'r 4 Season Gloves are more than just winter gloves — these year-round work gloves can handle any environment and any temperature. The leather is waxed for maximum waterproofness, and the interior is insulated with lightweight Thinsulate to keep you warm.
Flint and Tinder x Brad Leone Waxed Apron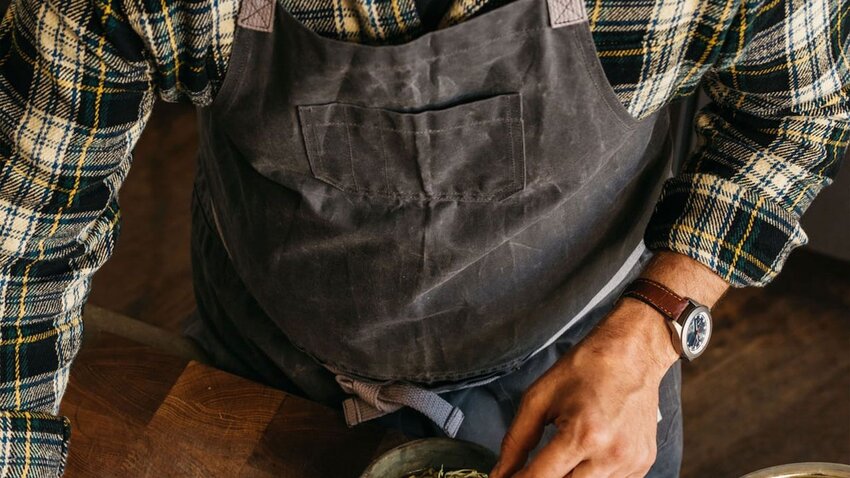 The person in your life who loves to cook will love this apron just as much. This waxed canvas apron with handy tools and pen pockets will keep the chef protected from any kind of mess in the kitchen or by the grill. This is a limited-edition collaboration with only 100 made, so this gift is truly unique and thoughtful.
Onsen Hooded Waffle Robe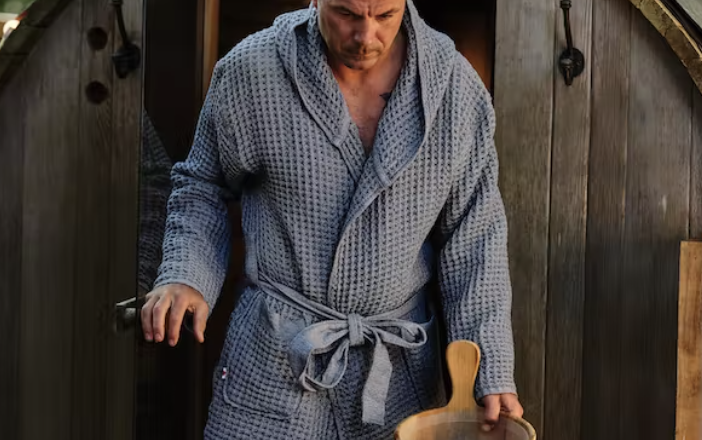 Onsen is one of the bestselling brands at Huckberry — and for good reason. With a unique waffle weave that makes them absorbent like a sponge but a thousand times softer, Onsen towels are the best thing to happen to a shower since running water. Now that one-of-a-kind weave is the star player in a hooded bathrobe. It combines moisture-trapping abilities with supreme, relaxed comfort. They say you're not supposed to hang out in your bathrobe all day, but with the Hooded Waffle Robe, nobody can blame you if you do.