If you enjoy craft beer, wine, or distilled spirits, chances are you've toured a winery, brewery, or distillery and sampled the goods. Many of us also like to spend our free time outdoors pursuing thrilling adventures. Now, thanks to the creativity of entrepreneurs across the country, we can satiate our desires to do both. We've compiled a list of 10 unique ways you can sip away your day and have fun doing it.
Brewery and Vineyard Bike Tour, New York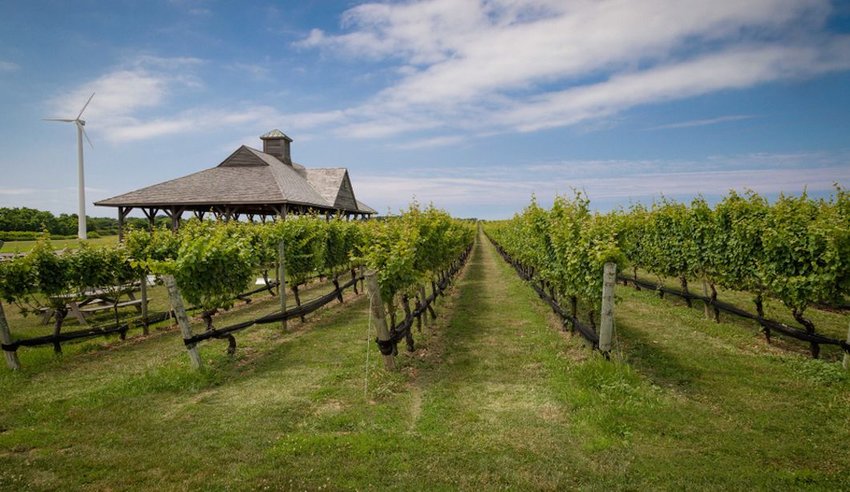 You don't have to travel to the West Coast to tour wineries. Surprising to many, Long Island's wine region is home to more than two dozen wineries. With the help of a seasoned guide, you'll pedal your way to award-winning vineyards and breweries on a scenic 13.5-mile trek around Long Island's North Fork. Along the way, you'll sample at least four craft beers and at least four local wines on this five-hour tour. You'll also have opportunities to taste olive oils and fine vinegars, plus visit farm stands to purchase jams, pies, and fresh produce. No need to worry about how you'll carry your purchases home on a bike — a support vehicle will transport them for you. You can add a Mexican lunch buffet for an extra fee. Learn more and book at East End Bike Tours.
Ultimate Distillery Sightseeing Tuk Tuk Tour, Kentucky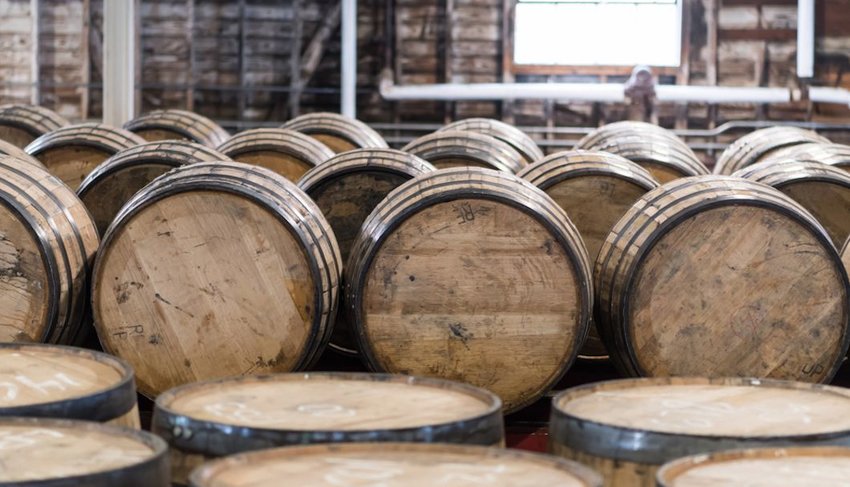 Kentucky, the birthplace of bourbon, creates 95% of the world's supply. There's no better place to learn about bourbon's history and how it's made than Louisville. You'll board an eco-friendly tuk tuk, a three-wheeled vehicle that looks a bit like a large golf cart. This six-seat vehicle has an awning, rain flaps, and even heated seats, so this is a tour you can do year-round. On this three-hour journey, you'll pass by or visit multiple distilleries and sample bourbon from three. You'll get to do a bit of sightseeing along the way as you roll by some of Louisville's top attractions such as the Muhammad Ali Center. Learn more and book at Bourbon City Cruisers.
Le Bon Temps Rouler, Louisiana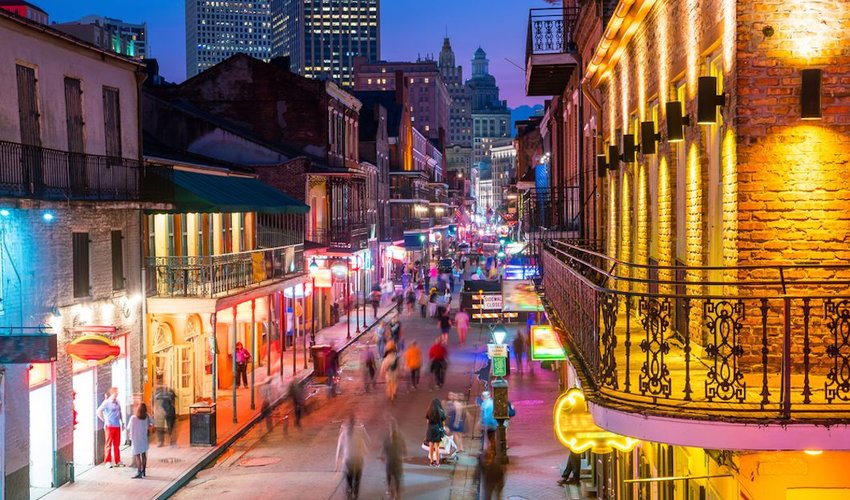 On this three-hour bike tour, you get to taste the cocktails that made New Orleans famous at various iconic neighborhood spots ranging from dive bars to elegant lounges. Your guide will share fascinating stories and historical facts about this city where "Le Bon Temps Rouler" (let the good times roll) is a way of life. No need to decipher cocktail menus or wonder what to order — your guide takes care of everything as you sample a cocktail at each of the five stops. Your bikes even include drink holders. Learn more and book at Confederacy of Cruisers.
Horseback Winery Rides, Washington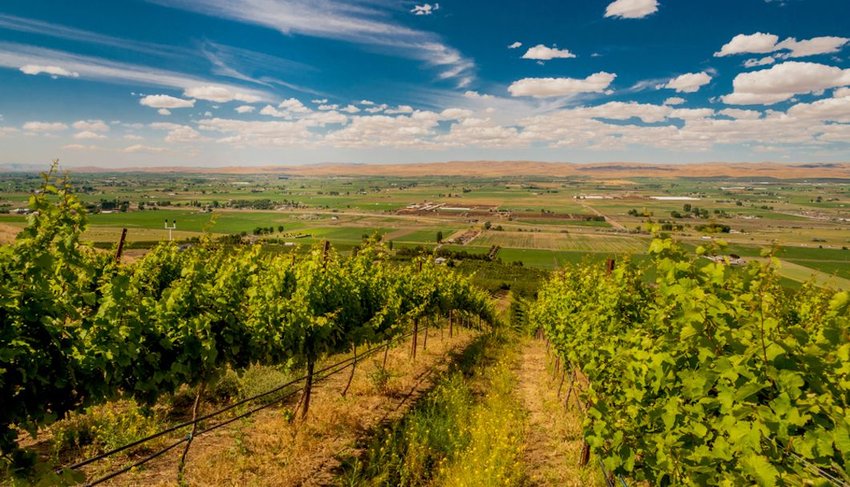 If you're a horse and wine lover, this is the tour for you. The Cherry Wood Bed Breakfast and Barn is a working farm nestled in Washington's fabulous Yakima Valley wine country. All the farm's horses have been rescued from abuse, neglect, or slaughterhouses. The ones that can be rehabilitated become winery "tour guides" — and your ride fees help support the farm's horse rescue program. You'll ride these gentle giants through sun-soaked vineyards with a stop at two wineries for tastings, plus lunch. They also offer a Hay Wagon Winery Tour, where you hop aboard a hay wagon and visit wineries. If you're into glamping, you can stay in one of their 22-foot teepees with luxurious beds, grills, refrigerators, and outdoor bathtubs. Learn more and book at Cherry Wood.
Boats, Bike & Beer, Colorado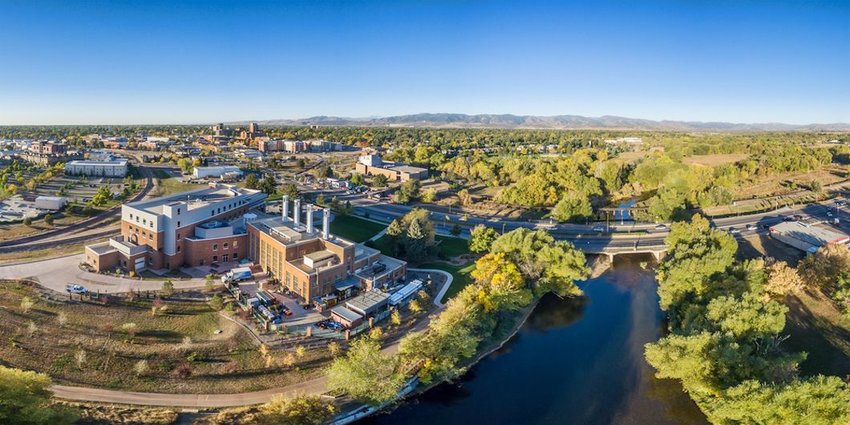 This college town in northern Colorado is home to 25 fantastic craft breweries and some of Colorado's best whitewater rafting on the Cache la Poudre River. Fort Collins is also a bike-friendly town with relatively flat trails and numerous bike paths. This tour company has created the perfect trifecta, so you can enjoy all three activities. On this tour, you start with a half-day rafting trip in the morning to get your adrenaline flowing. You'll spend your afternoon leisurely riding between breweries and sampling some of Colorado's finest craft beers. Learn more and book at Beer & Bike Tours.
Brewery / Distillery Cart Tour, Tennessee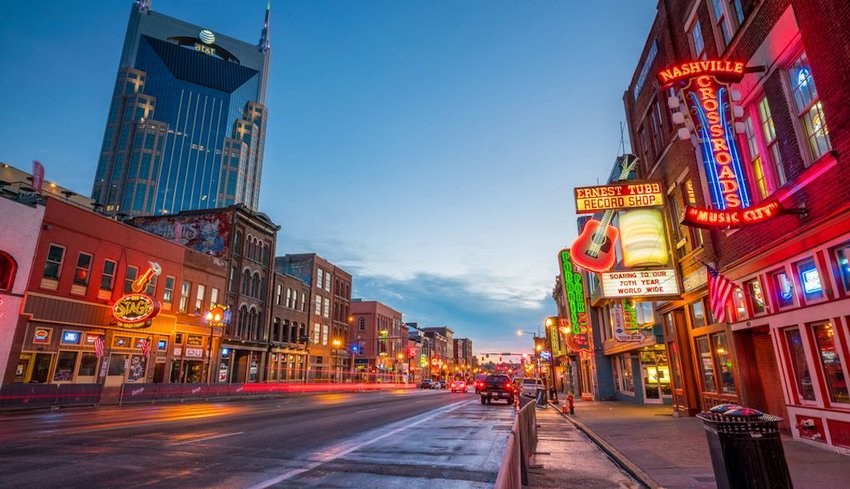 Nashville has a reputation for having some of the nation's hottest bars, but you'll also find award-winning breweries and distilleries here. Hop aboard a five-passenger cart and your driver will show you the sites and stop at four breweries or distilleries. You'll learn the behind-the-scenes processes, and of course, taste samples (not included in the tour price). Learn more and book at Joyride.
Half or Full-Day Winery Tours, California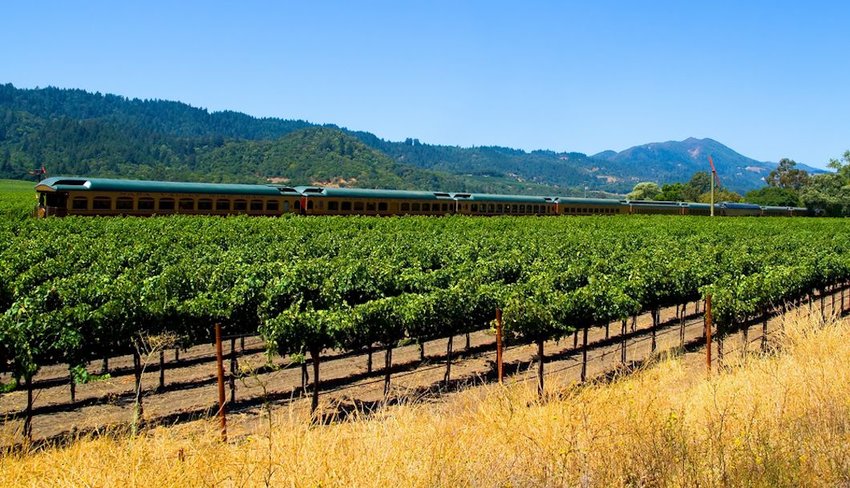 Harken back to the olden days when train travel was an elegant and relaxing way to get around aboard the Napa Valley Wine Train. You can choose from half or full-day tours that travel through Napa's lush, rolling wine country. Half-day trips stop at one winery and last three to four hours. Full-day trips stop at one to three wineries (depending on which trip you book) and last five to six hours. Both include tours and tastings at each winery and a multi-course gourmet lunch served in one of the dining cars. Some tours include a glass of wine served aboard or you can bring your own wine and pay a corking fee. Learn more and book at Napa Valley Wine Train.
Portland Brewery Trail Bike Tour, Oregon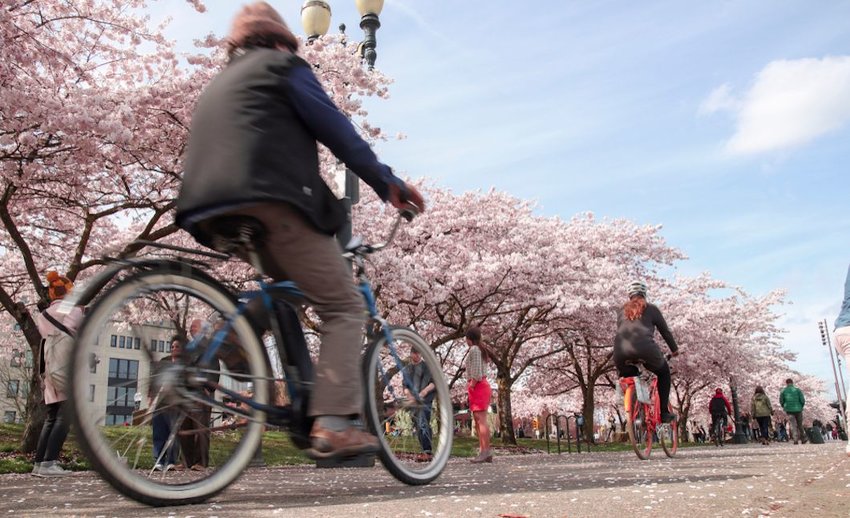 Portland is a craft beer lover's paradise, with 40+ microbreweries — and it happens to be the country's top-rated bike-friendly city. U.S. Pedal Bike Tours shows you the best of both on their guided three-hour bike tour. You'll get a full tour of one brewery and quench your thirst at three. The journey takes you past five brewpubs, as well as plenty of other sites so you'll have some great ideas of where to go once the trip ends. You can even enjoy a beer back at the shop from the keg they always have flowing. Learn more and book at U.S. Pedal Bike Tours.
Water to Wine Boat Tours, New York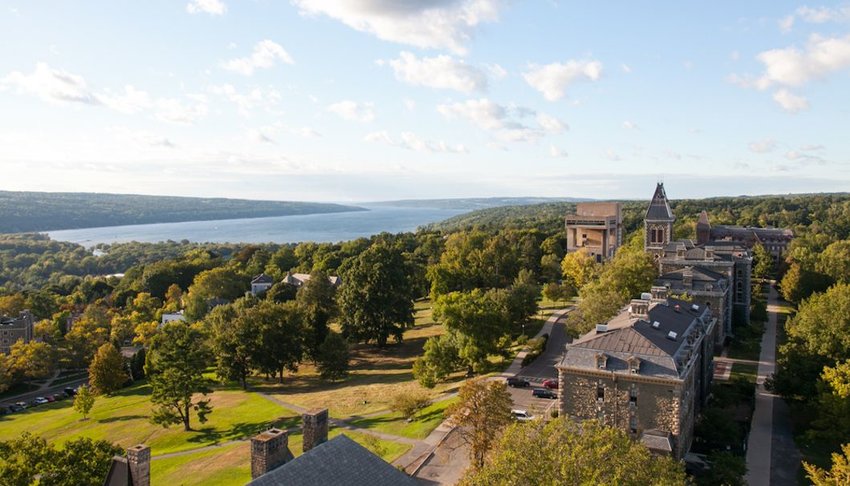 Cayuga Lake is one of New York's largest glacial Finger Lakes and is well worth a visit for its spectacular scenery alone. It also happens to be surrounded by multiple wineries, so what better way to take in the sights and sample wines than a winery boat tour? This touring company offers a variety of shared and private tours that include stops at three wineries and lunch. Boats can accommodate up to 15 passengers (depending on the boat) and depart from the eastern and western shores. If you find a wine you like, you can purchase it and pop the cork once back onboard. Learn more and book at Water to Wine Tours.
Bar Hopping Boat Charter, California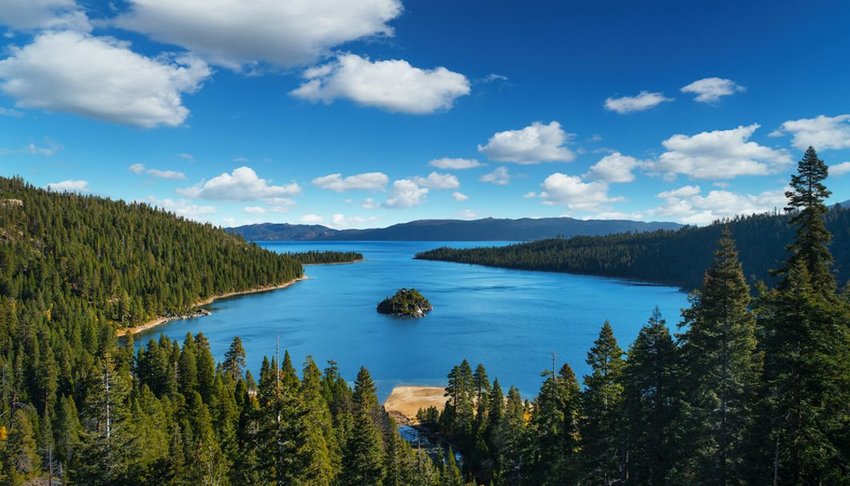 Climb aboard a 10-passenger luxury powerboat captained by an experienced local and cruise around stunning Lake Tahoe. You'll have opportunities to grab a drink at many of the many iconic waterfront bars and restaurants dotting Lake Tahoe's shores. Long-time favorites such as Jake's on the Lake, Garwood's, and Chamber's Landing are just a few of the options. The minimum cruise is three hours, but you can book a longer excursion if you want more time to imbibe and enjoy Tahoe's spectacular scenery. Learn more and book at Stellar Tahoe Luxury Boating.