The American Midwest often doesn't get the attention it deserves. While tourists head straight to Chicago or St. Louis, there are amazing vacation spots across these flyover states that deserve their day in the sun. So, if you're planning a trip to the heart of America, you need to check out these 13 underrated things to do in the Midwest.
Visit the Dutch in Pella, Iowa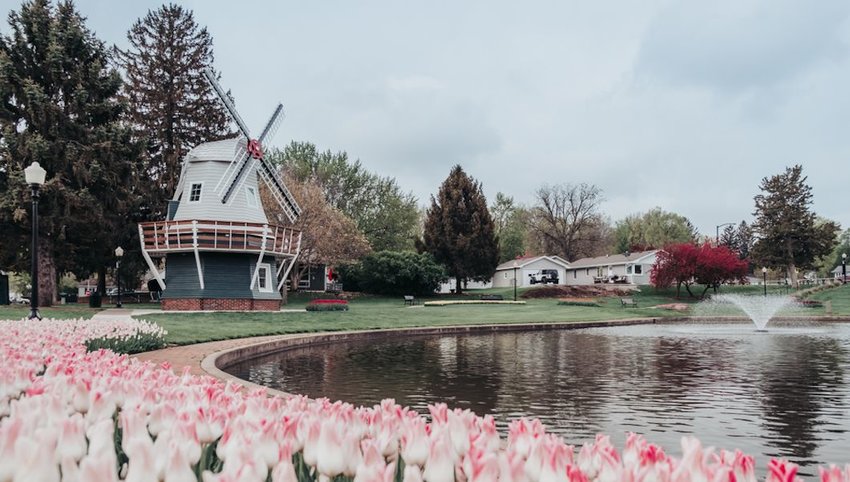 Yes, Pella, Iowa is the home of the famous window company, but it's also a tourist destination in its own right. To experience the Dutch heritage of the city's founders, visit Pella's Historical Village. Here you'll find the Vermeer Windmill, the tallest working windmill in the country. Rounding out the best things to see in Pella are the historic Pella Opera House, Scholte House Museum and Lake Red Rock, Iowa's largest reservoir. Oh, and don't leave town without trying the delicious S-shaped pastry called the Dutch letter.
Canoe the Wild Boundary Waters at Grand Marais, Minnesota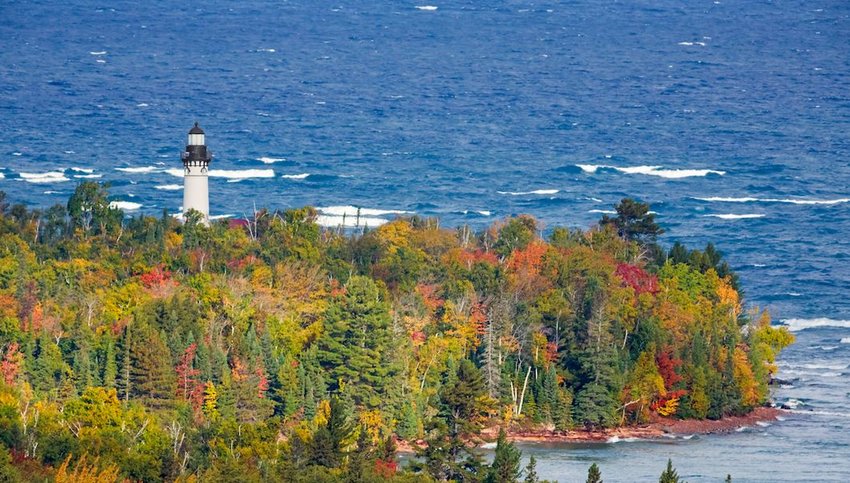 If you want to get away from it all, you won't get much further away than Grand Marais, Minnesota. This small town sits in the far north of Minnesota, on the shores Lake Superior. Grand Marais is basically one big resort with Lake Superior and Boundary Waters Canoe Area Wilderness at your disposal. Pack up your gear and prepare to head out into the big open wilderness. Take your pick of awesome water sports that are available on the lake or spend some time exploring the local arts scene.
Pamper Yourself at the Spas of French Lick, Indiana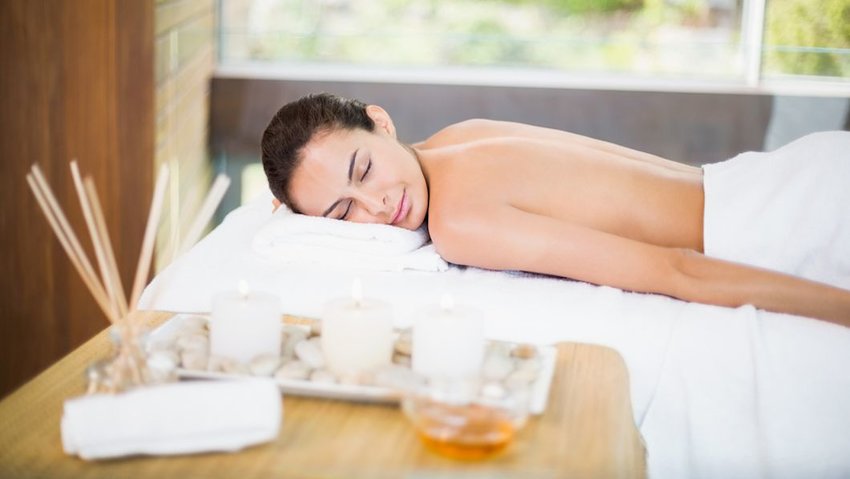 Any basketball fan knows that French Lick, Indiana, is the home of Celtic great Larry Bird. But you may not know that this small southern Indiana town has an amazing spa scene. The two resorts that make French Lick a place to visit are the French Lick Resort and West Baden Springs Hotel. To dine in an elegant restaurant that has won the Open Table Diner Choice Award, make a reservation at Sinclair's Restaurant in West Baden Springs. Round out your French Lick experience with a round of golf or try your luck at the French Lick Casino.
Commune with German Americans in Amana, Iowa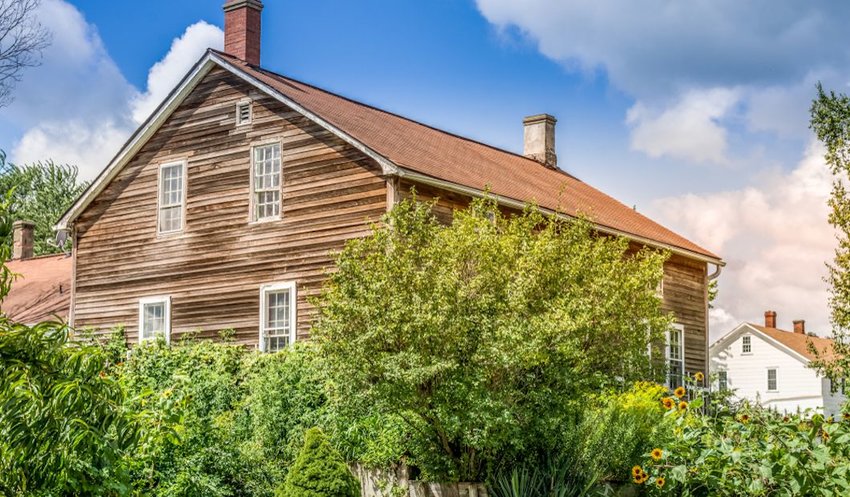 Amana is home to the historic Amana Colonies, a group of seven villages that are about 40 minutes northwest of Iowa City. Locals like to say that they are part-German, part-American and part-communal. Amana is famous for using traditional methods to produce food and you'll find plenty of handmade goods to buy, from quilts to brooms to furniture. Visit the 1858 Amana General Store or pick up a loaf of freshly-baked bread at Hahn's Hearth Oven Bakery — they've been baking bread there since 1864.
Bike the Paul Bunyan Trail in Brainerd, Minnesota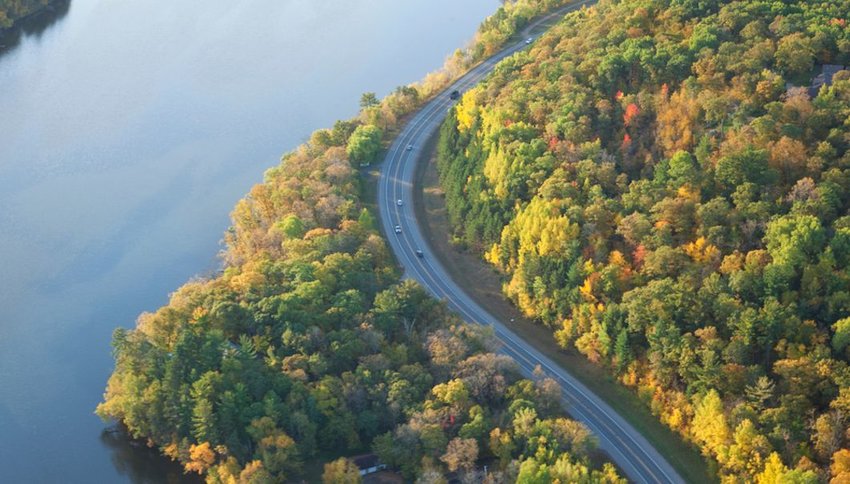 Brainerd and its namesake lake are an outdoor lover's paradise. Located just two hours north of the Twin Cities, Brainerd offers four seasons' worth of great outdoor fun, from boating and fishing to skiing, golf and snowmobiling. People come from miles around to travel the famous Paul Bunyan Trail, which so happens to be the longest continuously-paved trail in the country. The 120-mile trail connects Brainerd with Bemidji and is a biker's dream. Visit in the winter and you'll find 1,200 miles of groomed snowmobile trails.
Hide Out Like an Outlaw in Cave-in-Rock, Illinois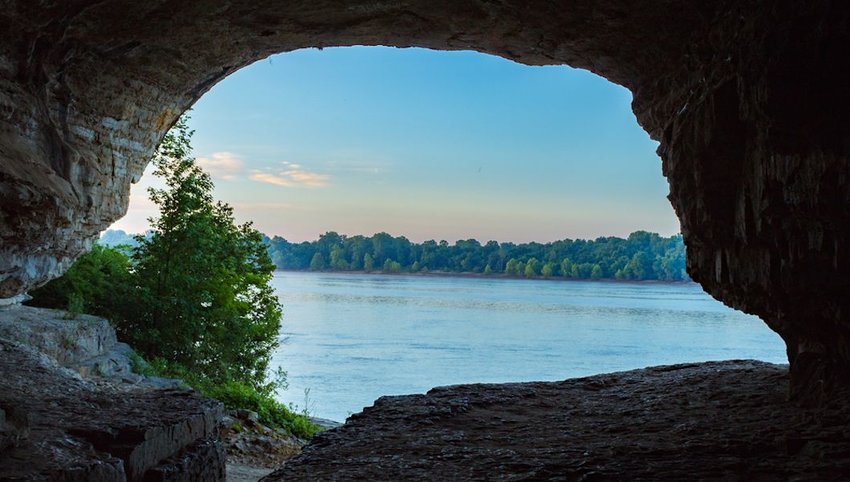 This underrated activity is for history-loving adventurers. Cave-in-Rock is a quirky attraction on the banks of the Ohio River just across the water from Kentucky. This small village was originally a stronghold for outlaws like river pirates and the Sturtevant gang (a family of counterfeiters from the early 1800s). Later, many of the settlers that came to the cave area were fugitives and criminals who were on the run. Cave-in-Rock has been a landmark in the area since the 1920s and draws curious visitors from miles around.
Hike the Westward Trails at Chimney Rock, Nebraska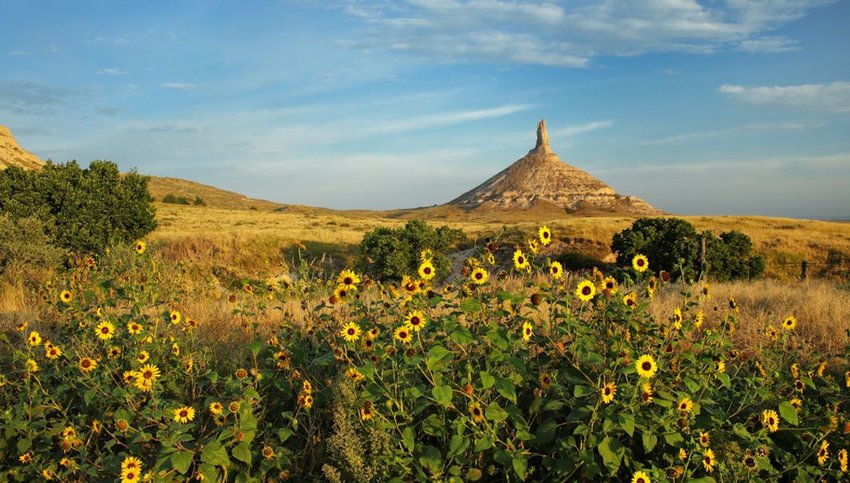 During the 1800s, Chimney Rock was a symbol of the great American western migration and served as a marker and milestone for settlers following the Oregon, California and Mormon Trails. Chimney Rock is the result of thousands of years of erosion and is made up of layers of volcanic ash and clay. Even though the rock sits alone on the open prairie of Nebraska, it attracts visitors from far and wide. Visit the museum to learn about the great overland trails and the significance of Chimney Rock to American expansion.
Climb the Giant Sand Dunes in Chesterton, Indiana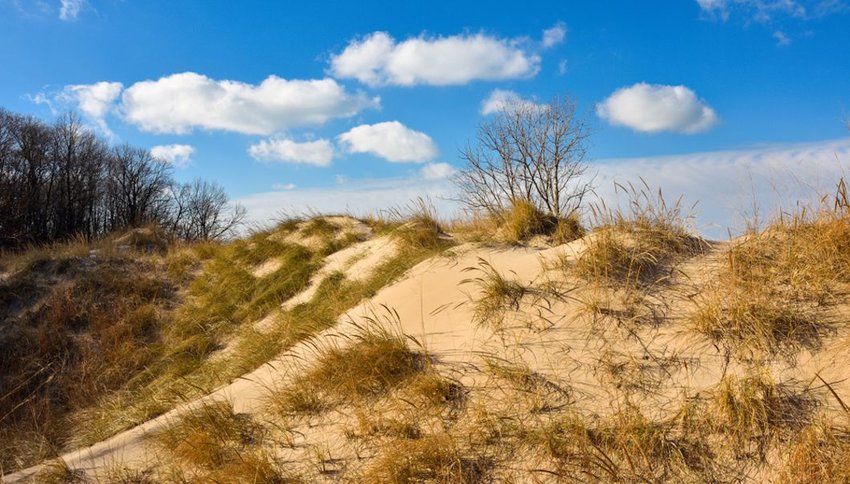 The shores of Lake Michigan may seem like a strange place to find giant sand dunes, but Chesterton, Indiana, is home to the Indiana Dunes National Park — a 15,000-acre outdoor park of rambling woods, lakefront beaches and sand dunes. Test your endurance by taking the 1.5-mile 3-Dune Challenge. There are some pretty cool places to stay as well like Riley's Railhouse, a bed and breakfast fashioned from a 1914 freight station. You can also catch the train to Chicago from here and be in the Windy City in an hour and a half.
Joust at the Bristol Renaissance Faire in Kenosha, Wisconsin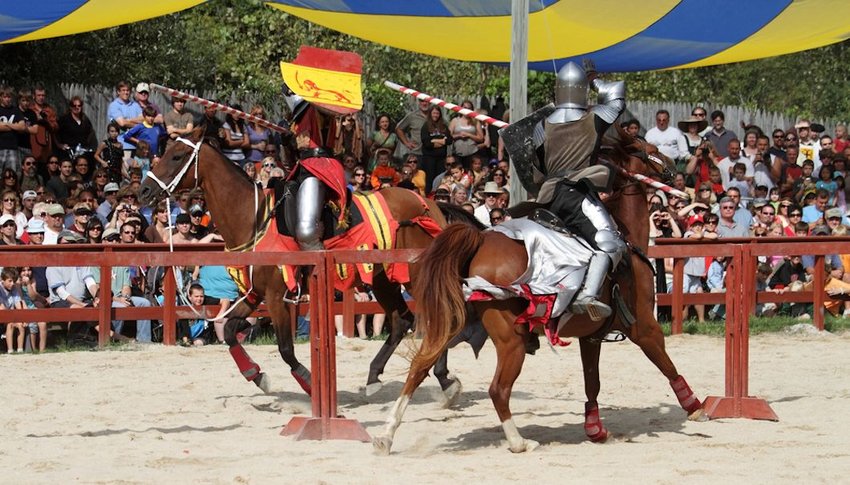 Kenosha is a wonderfully unspoiled town on the shores of Lake Michigan. In addition to all the fun that the lake offers, Kenosha is known for two things homemade cheese and the Renfaire. Renaissance fairs have lately become full-blown Hollywood productions and Kenosha's Bristol Renaissance Faire is ranked as one of the best in the country. The fair runs from July to September each year and draws medieval lovers from all over the country to enjoy a "Ye Olde" good time.
Feel Like a Kid Again at Cedar Point in Sandusky, Ohio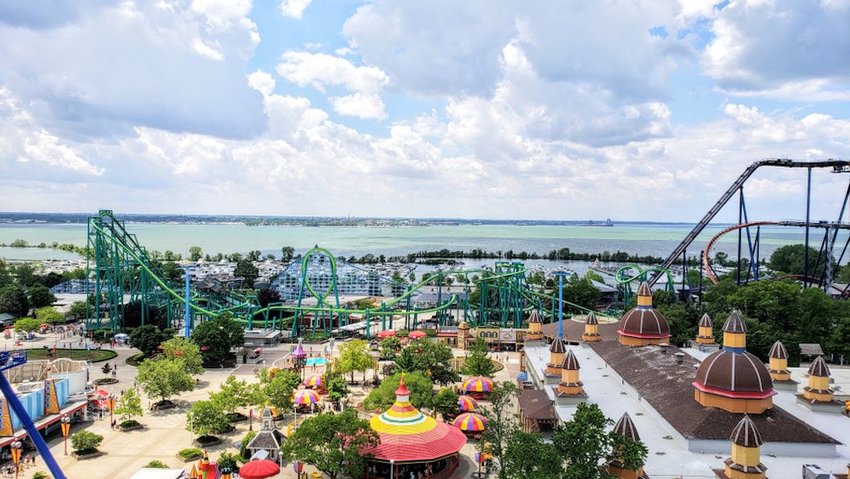 Cedar Point amusement park sits on a peninsula in Lake Erie and is the second oldest amusement park in the U.S. It opened in 1870, and with 17 coasters, is considered king among roller coaster fans. If you get tired of the rides, head to the mile-long white-sand beach or one of the two water parks nearby. Bonus: Lake Erie is at your doorstep and offers unforgettable fun on the water. Also, check out The Marblehead Lighthouse, the oldest working lighthouse on the Great Lakes.
Celebrate Christmas Every Day in Santa Claus, Indiana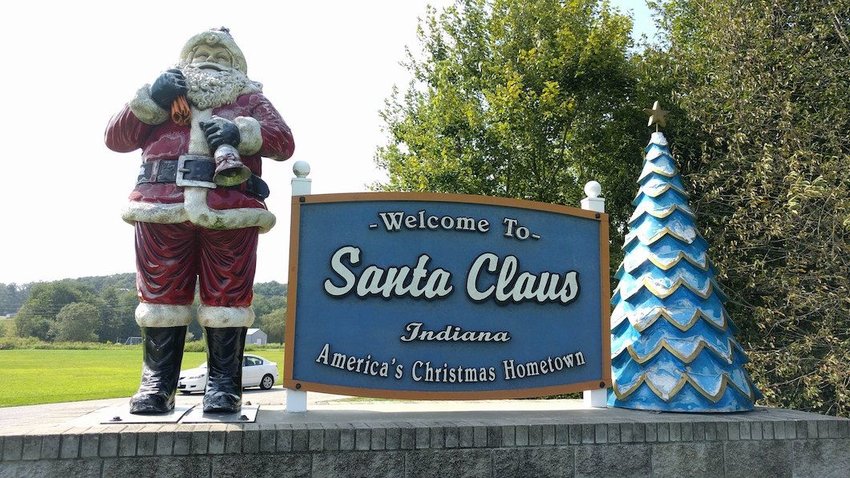 If you can't wait for Christmas, then pack your sleigh and head to Santa Claus, Indiana. Yes, it's true that the postmark of this holiday-themed town is Santa Claus and St. Nick and his elves do answer the thousands of letters that pour in each year from all over the world. Even though the town has a strong year-round commitment to the holiday, there are plenty of other fun family activities available during the summer months. Holiday World & Splashin' Safari are two world-class amusement parks and have so much to do, the kids won't ever want to leave. America's Christmas Hometown really shines during the holidays and complete with a Christmas parade, candy castle and an amazing holiday light show.
See the Garden of the Gods in Shawnee National Forest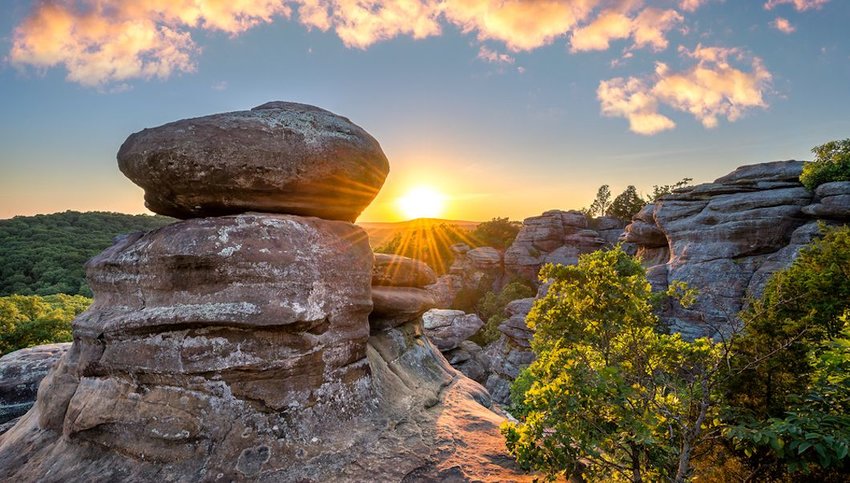 In the southern tip of Illinois, sandwiched between the Mississippi and Ohio Rivers, you'll find the Shawnee National Forest. Shawnee doesn't get the attention that other national forests get — but it should. This huge natural refuge has more than 400 miles of trails that hikers will simply fall in love with. The highlight of the trail system is the Garden of the Gods, a section of rocky bluffs and odd rock formations that offer amazing views of the surrounding forest. You would be hard-pressed to find a better forest in the Midwest than Shawnee.
Marvel at Matchstick Masterpieces in Gladbrook, Iowa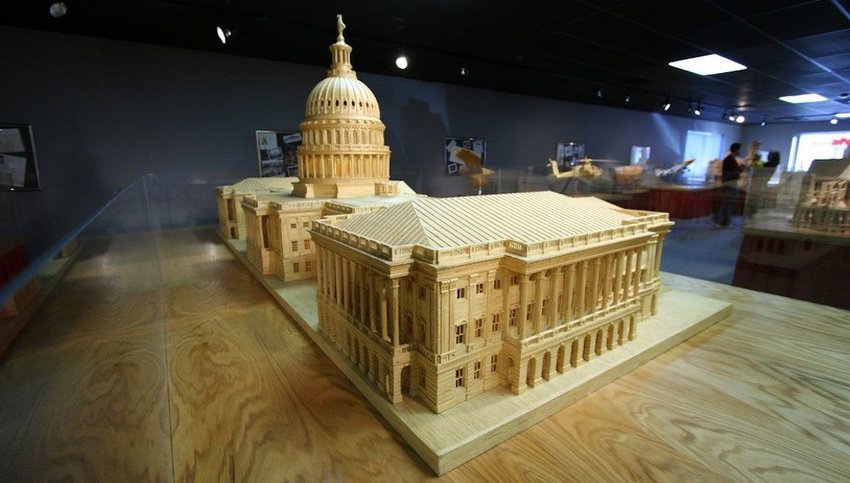 Gladbrook, Iowa native Pat Acton has a very cool talent—he's a matchstick artist. Head to Matchstick Marvels and see his amazing creations in person. Many of his insanely intricate models have even been bought by Ripley's Believe It or Not bought for display in their museums. His works have grown more and more elaborate over the years, incorporating motion, lights and sound into his works of art.