Whether you're visiting an urban city, a coastal resort or somewhere set in the mountains, hopping on a bicycle to sightsee makes sense. Getting around via pedal power is eco-friendly, economical and good for the soul. You'll feel the sun on your face and gentle breeze in your hair as you cruise past major attractions. Enjoy having the freedom of setting your own pace and pull over at pavement cafes whenever the desire comes. So set the wheels in motion and discover our favorite destinations to see by bike.
Amsterdam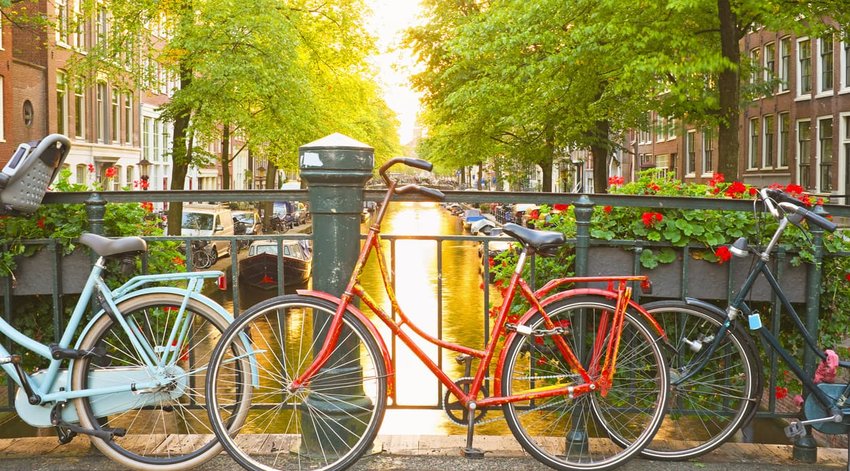 There are over 22,000 miles (35,000 kilometers) of bike lanes in the Netherlands so it will come as no surprise that the nation's vibrant capital is ideal for biking. The love of bikes is ingrained so much into the city's culture that cyclists make up 40% of the traffic. There are hundreds of rental companies scattered around, too, and tourists are encouraged to see the city like a local. Traveling alongside canals, old merchant homes, coffee shops and gardens filled with tulips is as quintessentially Dutch as it can get.
Copenhagen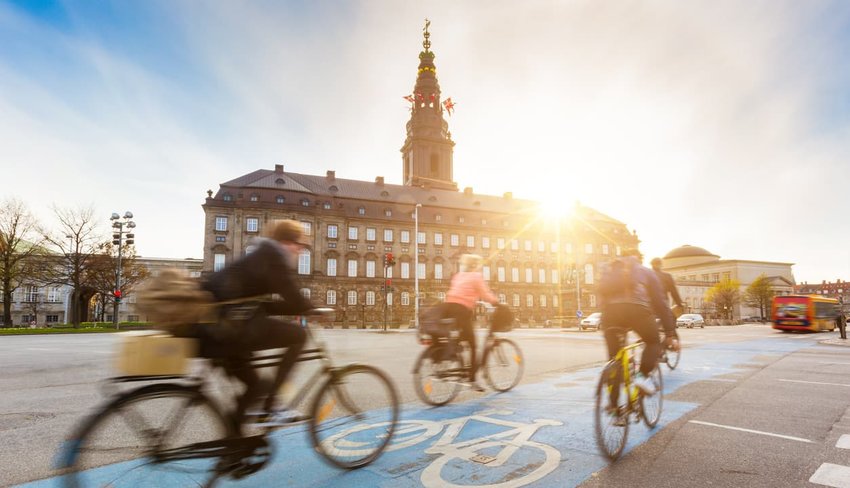 Another European biking legend is the Danish capital of Copenhagen. Some 220 miles (350 kilometers) of separate bike lanes take you to all corners of the city and additional routes cut through parks and gardens. There's even a Cycle Superhighway that makes it easy for locals to reach the city center from the outer suburbs. From snowy winter mornings to mild sun-drenched nights, you'll always find the Danes out on their bikes. If you are coming with family then rent a unique Christiania bike, which has a box at the front for the kids to ride in.
Hội An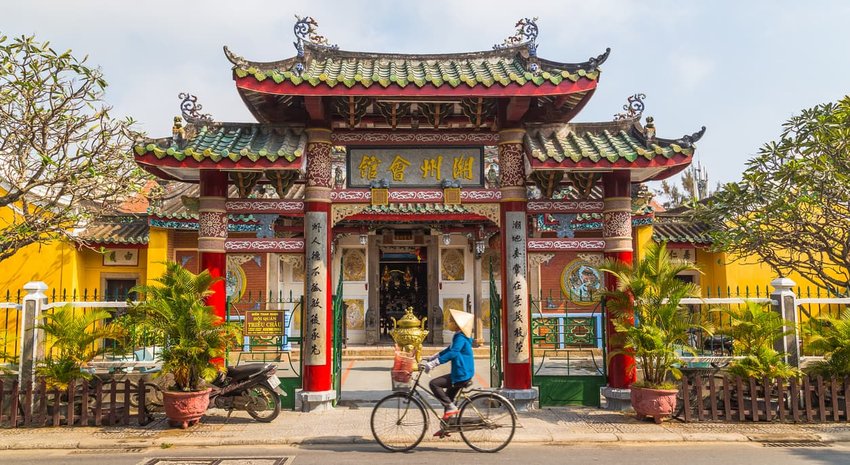 It's time to get a little more adventurous and hit the bustling streets of one of Vietnam's most jaw-dropping cities. There aren't any bike lanes but traffic here is calmer than most other cities in the country. It's also extremely flat so there'll be no huffing and puffing up hills. In a single day you could visit palm-lined beaches, river islands, floating markets and the atmospheric Ancient Town. Many hotels rent bikes, otherwise just walk the streets to the north of the Ancient Town to find a rental shop.
Portland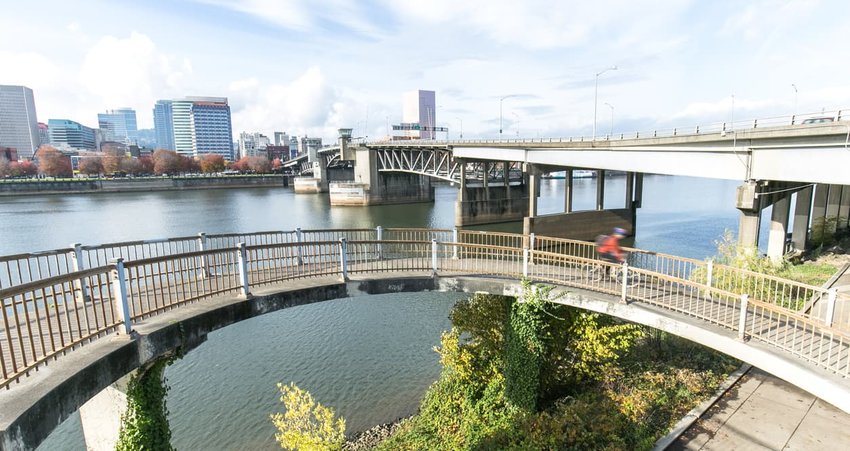 Bookstores, brewpubs and coffeehouses on seemingly every corner make Portland a hipster heaven. Now imagine seeing a big slice of this via 300 miles (482 kilometers) of designated bikeways. The city is among the most eco-conscious in the U.S., with a passion for cycling being a huge contributor. Sign up for the BikeTown bike share program and pick one up from around 150 citywide stations. Just make sure you can still balance after visiting the craft beer bars.
Rio de Janeiro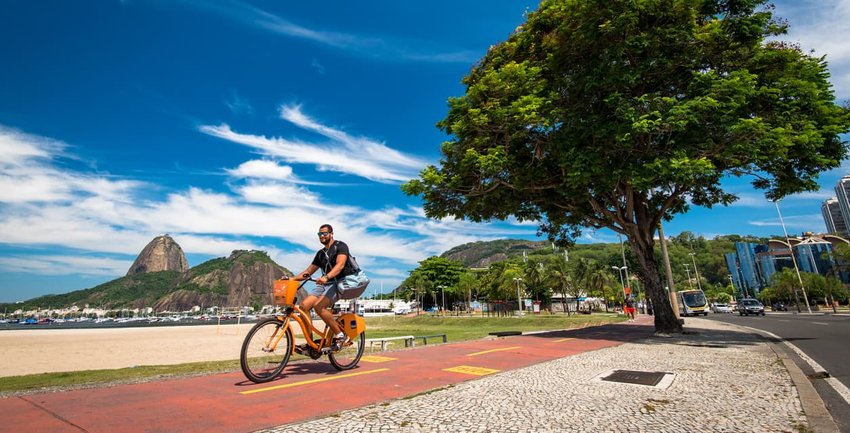 Fancy cruising along a beachfront, parking to take a dip in warm waves or stopping to sip on a refreshing caipirinha? If so then the Cidade Maravilhosa is for you. You can bike uninterrupted from the eastern end of Copacabana beach, past Ipanema to the western end of Leblon. On Sundays this entire road is closed to car traffic. Or maybe you'd prefer to hit the 4.5-mile (7.5-kilometer) trail that skirts Rodrigo de Frietas Lagoon and enjoys views of Christ the Redeemer. Whatever route you choose you can do it with a smile with Bike Rio.