Trekking along a rugged trail up the side of a mountain and being rewarded with spectacular views is one thrilling way to experience sweeping vistas. But it's not the only way. Sometimes, you just don't have the time, ability, or interest in an extended hike up the side of a forbidding mountain. Thankfully, cable cars had made mountain views accessible to everyone, so you can experience that brisk mountain air and higher elevation views with minimum effort.
There are a few spectacular cable car rides around the world, however, that offer a little more than a quick journey up a mountainside. Here are five cable car rides you should check out.
Peak2peak Gondola
Whistler, Canada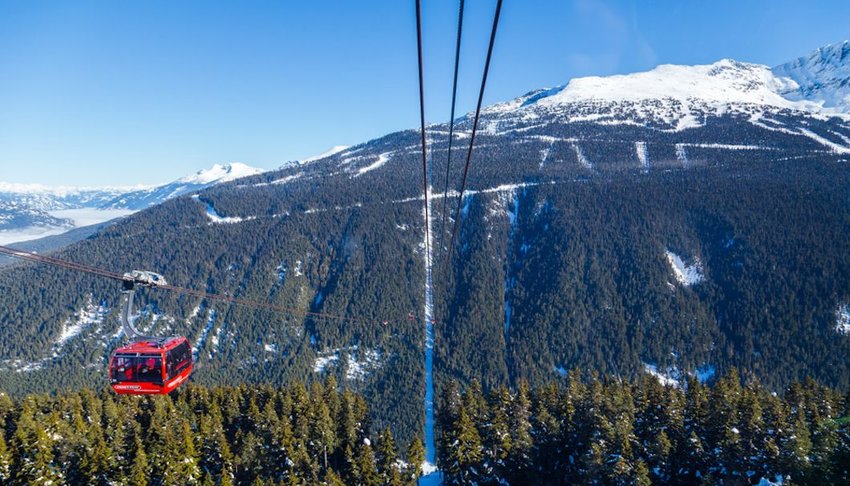 Instead of taking the standard journey from ground to mountain top, the Peak 2 Peak cable car connects two adjacent mountain peaks. The holder of two world records for the longest and highest lift, this tri-cable gondola connects Whistler and Blackcomb Mountain peaks. It's a long journey, as you'll first have to ascend another gondola to reach the top of one of the peaks, before stepping on board the Peak 2 Peak. But those who do ride are treated to a stunning 360-degree perspective of Whistler's terrain, complete with views of ski runs, forests, and glaciers.
Titlis Rotair
Mount Titlis, Switzerland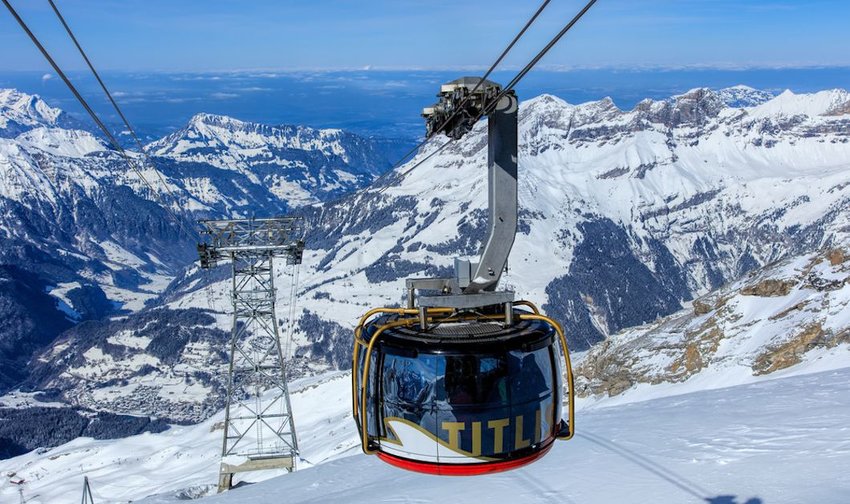 Whistler isn't the only cable car breaking records. This cable way in Switzerland features the world's first rotating gondola, which slowly spins as it passes over the snow-covered slopes of Mount Titlis. But the five-minute ride to the top is only part of this epic experience. Once they alight, visitors can explore an ice cave and cross Europe's highest suspension bridge.
Tianmen Mountain Cableway
Zhangjiajie, China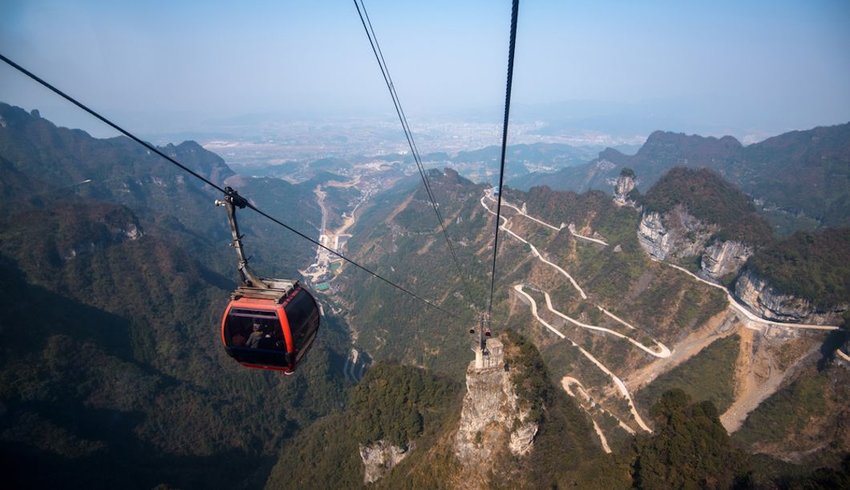 Another record-breaker, the cable car up Tianmen Mountain in Zhangjiajie, China, is the longest in the world. Starting in the middle of downtown, the ascent up this mountain is slow and leisurely, with views passing from city, to rural neighborhoods, to the wild terrain of Tianmen Mountain National Forest Park. Passing through clouds and over the famed twisting Heaven-linking Avenue, this is one ride you'll want to settle in for and enjoy.  
Mi Teleferico
La Paz, Bolivia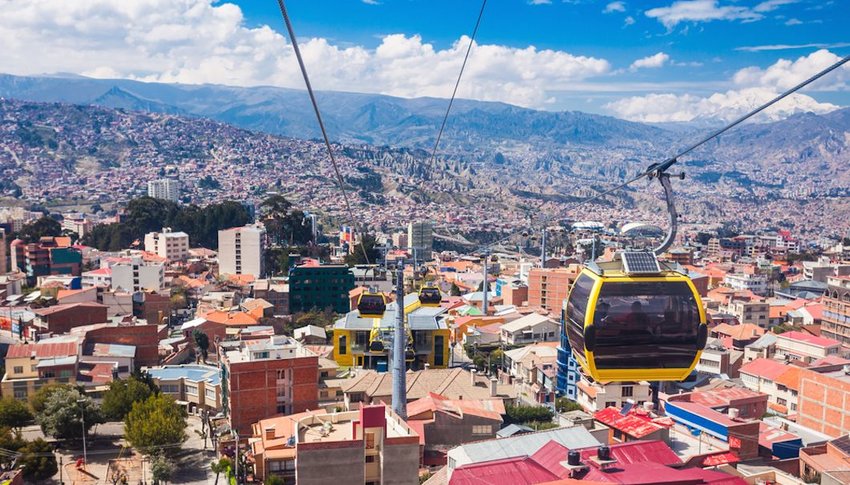 If you prefer an urban view to a natural one, then La Paz's soaring cable car system is for you. This intricate network provides fast and reliable transport between the city's different neighborhoods, saving you time sitting in traffic while treating you to a stunning view of this chaotic city. Bonus: since La Paz is the highest elevated capital in the world, you'll also save your lungs and legs from trekking up hills.
Stanserhorn Cabrio
Lucerne, Switzerland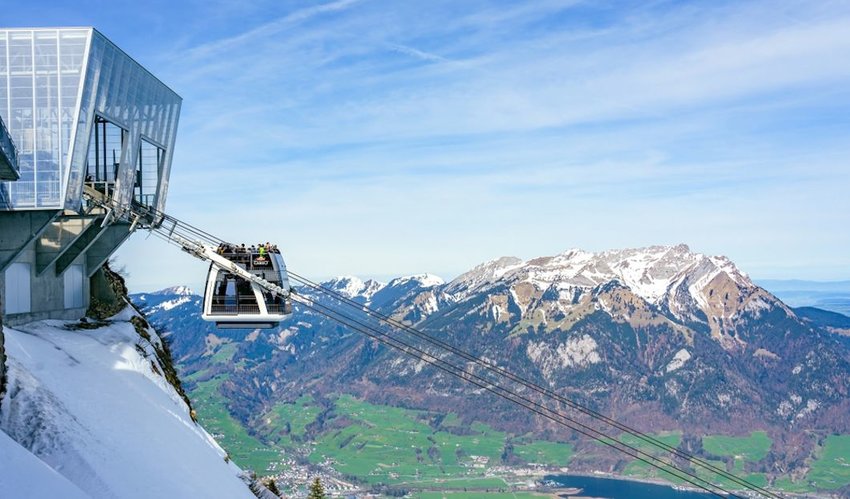 Not content with a view behind glass? Then head to Lucerne, where you'll find a cable car with the world's first open-air viewing deck. Passengers can head up a staircase in the car to a roofless deck where they'll enjoy truly uninhibited 360-degree views. Feel the mountain breeze on your face as you travel from Kälti up Mount Stanserhorn. We recommend taking this Cabrio in summer, however, as winter temperatures can affect your outside viewing experience.