There's nothing more satisfying than slicing through powdery slopes on a bluebird day in the mountains – except maybe getting a great deal on that ski day. You don't have to spend big at expensive resorts like Vail or Aspen to experience America's best ski destinations. From humble resorts in the Sierra Nevadas to the deepest snowpack in Colorado, grab your skis and snowboard and get on the mountain in these inexpensive ski resorts around the U.S.
Schweitzer Mountain Ski Resort, Idaho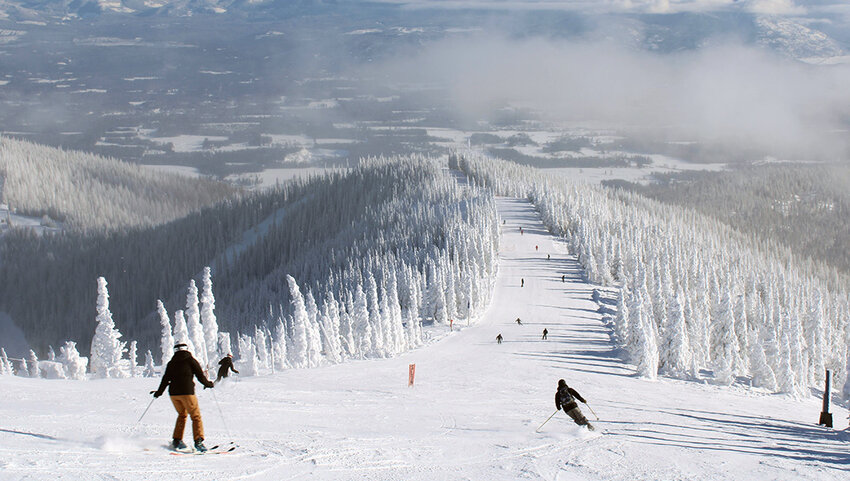 Just 68 miles south of the Canadian border, Schweitzer Mountain Ski Resort is Idaho's best-kept secret. Located in Idaho's Panhandle, high in the Selkirk Mountains, this ski resort is kept isolated by craggy peaks and sees an average of 300 inches of snowfall a year. Originally opened in 1963, this ski resort has always been family-owned and operated, which adds to its cozy charm.
Schweitzer Mountain Ski Resort may only be $110 a day for a lift ticket, but you get a ton of action for your money at this budget-friendly resort. With over 92 trails, two open bowls, and a 2,400-foot vertical drop, this terrain is as varied as it gets in the Rockies. The true creme-de-la-creme of Schweitzer is its world-renowned tree skiing and 20 miles of Nordic Trails that are excellent for cross-country skiing, snowshoeing, and even snow biking. Stay at the Selkirk Lodge for added convenience and easy access to the slopes.
Wolf Creek Pass, Colorado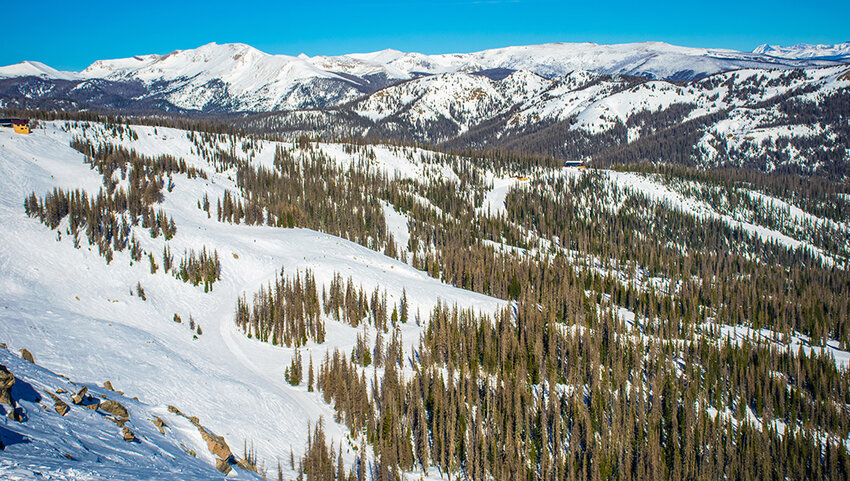 Located in the small town of Pagosa Springs, this hidden gem in Colorado's San Juan Mountains is popular with ski instructors and locals alike. Wolf Creek Pass is known for its abundant snowfall and claims to have "the most snow in Colorado" with an average of 430 inches annually. Lift tickets are just $89 a day, a steal compared to Aspen or Vail with half the crowds. And if you're over the age of 80, you'll get an even better deal – it's completely free to ski.
Skiers at Wolf Creek will be breathless in more ways than one as its base elevation is 10,300 feet and the highest peak nears almost 12,000 feet. Use their formulated lift system to access the resort's bountiful 1,600 acres of skiable wilderness with over 133 different trails. The longest run is about two miles in length. Wolf Creek has a great mix of difficulties with 20% beginner trails, 35% intermediate, 25% advanced, and 20% reserved for the experts. For an easy accommodation, Wolf Creek Ranch offers rustic and cozy stays perfect after a long day on the mountain.
Donner Ski Ranch, California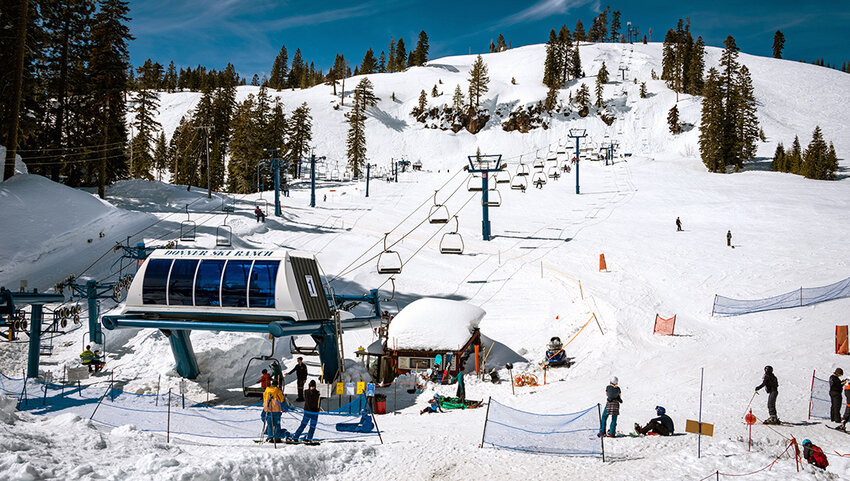 Named for the very pass that brought the original Donner Party to their fate, Donner Ski Ranch is one of the highest-elevation ski resorts in the Sierra Nevada Mountains. This picturesque ski resort also happens to be one of the oldest in the country, and has been opened since 1937. The region has wonderfully varied terrain, and its high altitude means that there's always an overabundance of fresh powder. The season typically stretches from November to April, and visitors can enjoy beautiful views from the ranch's sprawling 500 acres from one of six chair lifts.
You can snag day lift tickets for just $99 a day, or $79 if you only plan to pop in for a half day. Donner Ski Ranch also offers tubing, a ski school, and equipment rentals. Enjoy an unpretentious aprés ski at the resort's lodge, Old 40 Bar and Grill, affectionately referred to as the best local dive bar. Afterwards, curl up by the fire at Donner Lake Inn Bed and Breakfast for a quiet cabin experience.
Ski Apache, New Mexico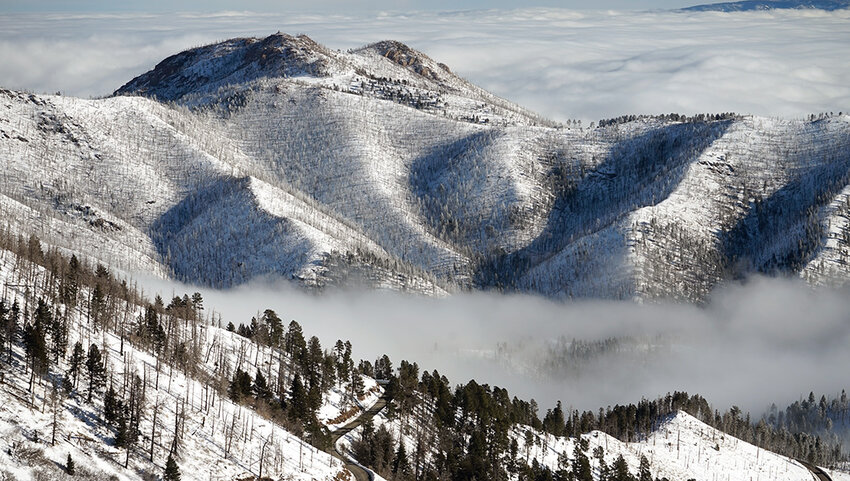 You may not picture plunging down snowy bowls in New Mexico, but Ski Apache is nestled in the stunning Sierra Blanca Range. With around 15 feet of snow a year, this resort uses the help of snowmakers to ensure there's consistent powder throughout the ski season, which typically runs from December to March. The resort is owned and operated by the Mescalero Apache Tribe, lending the resort its name.
At just $74 a day for a lift ticket, Ski Apache might be one of the most affordable ski resorts in the American West. Snowboard or ski your way through 750 acres and 55 named runs, some over 11,000 feet in elevation. The resort also enjoys a higher number of bluebird days as New Mexico typically sees around 300 days of sun across the state per year. Couple this weather with the fact that it's the southernmost ski area in the United States and it's no wonder you haven't visited yet. And if you want to stay nearby, check out the Inn of the Mountain Gods, a luxurious resort and casino with plenty on offer for the days you feel like staying in.
Snowshoe Mountain Ski Resort, West Virginia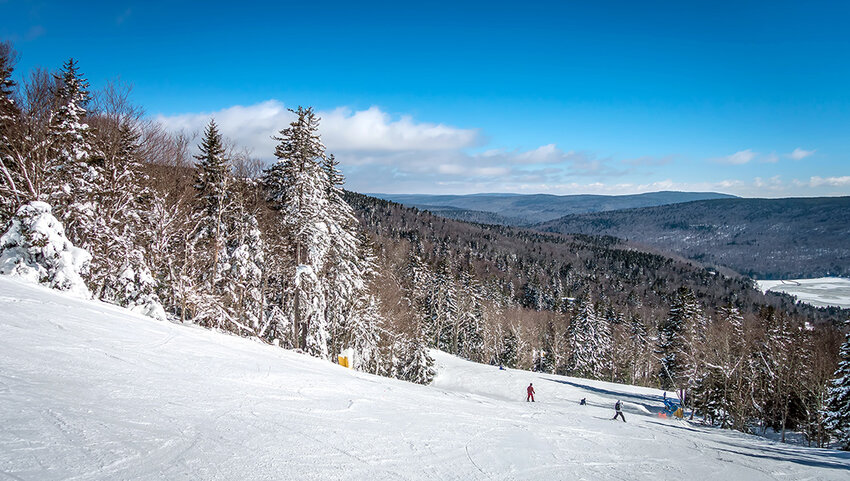 While West Virginia isn't known for its spectacular skiing, you might be surprised by Snowshoe Mountain Ski Resort's black diamond trails, 1,500-foot vertical drop, and stunning mountain vistas. Snowshoe offers winter-sport lovers unique experiences like gourmet, four-course meals at their backcountry hut and night skiing sessions under the stars. It's also a great destination for snowmobiling, tubing, uphill skiing, and sleigh rides. Snowshoe has over 11,000 acres of slopes in the Blue Ridge Mountains carved out by 60 trails and 5 terrain parks.
A one-day lift pass comes in at just $75 a day, although this jumps to around $100 during the week of Christmas and New Year's. Beginners still in the snow bunny phase can take lessons from their renowned ski school or stick to the resort's village for shopping and delicious aprés fare. Even better, thaw out from your icy adventures in the Split Rock heated pool, sauna, and hot tub complex. There's plenty of lodging nearby, but Allegheny Springs is a particularly attractive option, as the quaint hotel sits just steps away from the mountain's main Ballhooter Lift.