From coast to coast, the United States is well stocked with culinary destinations, and their quality and variety stand out to even the most demanding palate. However, the restaurant scene is always changing and the latest hotspots for delicious dining aren't always where you'd expect to find them. Before booking your next vacation, be sure to star these ten remarkable and unexpected foodie destinations that are wowing those with an appetite for the unknown.
Anchorage, Alaska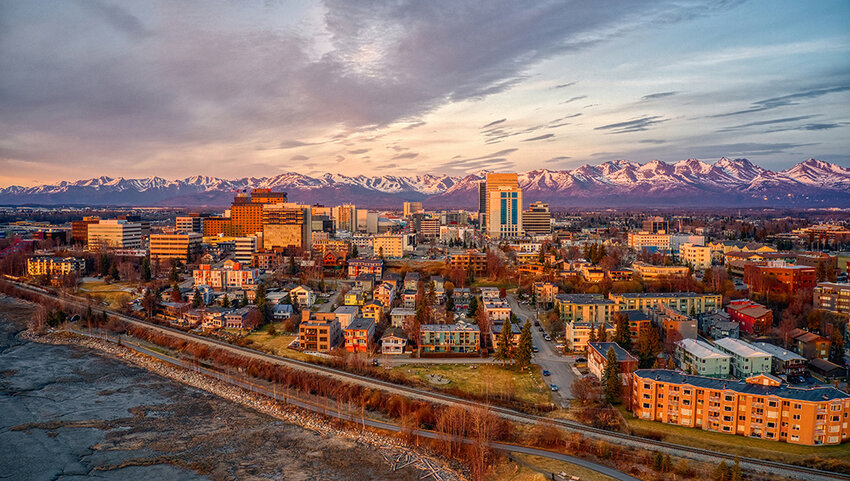 Alaska has so much more to offer than smoked salmon (although you can't go wrong with a classic). It boasts a diverse food scene that includes wood oven-fired pizzas, Cajun fare, sandwich joints, cocktail bars, and hearty steakhouses — all of which can be enjoyed to the backdrop of some of the most stunning scenery in the country. For a first-rate breakfast, begin your Anchorage food journey at Snow City Cafe. The restaurant serves up classics with a twist — the Kodiak Eggs Benedict is topped with Alaskan King Crab, and the Tundra Scramble includes reindeer sausage. This cafe is also known for their delicious baked goods — former President Barack Obama purchased their entire stock of cinnamon rolls one Tuesday morning in 2015.
Skip the free coffee at your hotel and head to a local spot — Anchorage is one of the top coffee-loving cities in the U.S., ranking within the Top 10 Most Caffeinated Cities in the country, with around one coffee shop per 2,600 residents. Choices abound, but a go-to coffee bar for locals and tourists alike is Kaladi Brothers Coffee. They have 15 locations around Anchorage, offering plenty of opportunity to try a cup right where it's roasted — a perfect pit stop for a chilly Alaskan morning.
Spend an afternoon or evening at Glacier Brewhouse, home to 13 award-winning beers. In need of a snack? Meander through downtown Anchorage and find one of the many reindeer dog stands for a tasty hot dog-style bite topped with Coca-Cola glazed onions. Asking for one "Seattle style" will result in a squeeze of cheese on top.
St. Augustine, Florida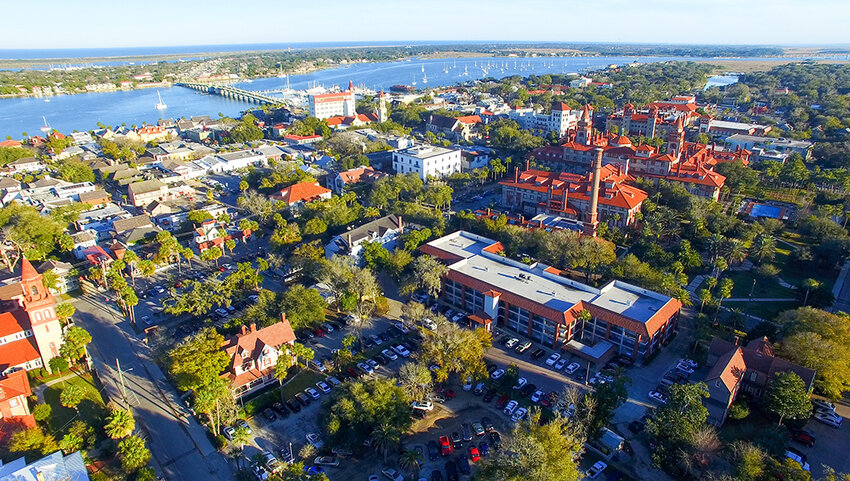 This historic city was built by Spanish colonists in 1565, and remnants of its past can be seen in the well-preserved architecture all around the charming coastal town. It's no wonder two million visitors come here annually. The streets are lined with shops, museums, restaurants, and bars, but these aren't your average chain establishments — St. Augustine boasts an array of international cuisine and Southern staples.
The Llama Restaurant is home to some of the best, and most innovative, Peruvian food in town. For seafood lovers, dishes like octopus carpaccio and scallops ceviche are musts, or for those who prefer "turf," an Andean-style rack of lambs or the Lomo Saltado (a famous Peruvian dish made with steak, onions, and tomatoes) might be just the ticket. Traditional Southern eats are plentiful, too, from the harborfront St. Augustine Fish Camp (known for their shrimp and grits), to the fried green tomatoes and gumbo at Harry's Seafood, Bar & Grille. As for dessert, it's the battle of the ice cream parlors. Grab a scoop of "The Aviator" from Mayday Ice Cream (named for brave WWII pilots) or try a Lime in the Coconut milkshake from St. Augustine Scoop, you won't leave disappointed!
Madison, Wisconsin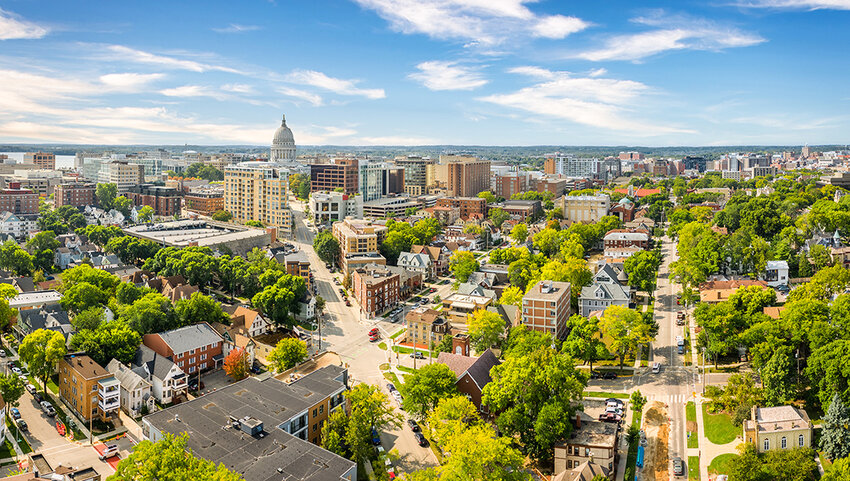 From farm-to-table dining to familiar pub dishes, this capital city has no shortage of options. Itaru Nagano and Andrew Kroeger recently won the 2023 James Beard Award for Best Chef at their Madison restaurant, Fairchild. It boasts all of the pleasantries of a quality meal with none of the stuffiness typical of fine dining. Stop in for an unforgettable dinner, featuring creative pasta dishes like the Agnolotti, made with chevre (goat cheese) and broccoli from local farms.
Don't leave Wisconsin without having at least a few cheese curds. This "squeaky cheese" is a local favorite, typically made from yellow or white Wisconsin cheddar, and breaded and deep-fried into a perfectly crisped appetizer. Nearly every casual dining restaurant offers them on the menu, but one sure-fire option is the Great Dane, a pub and brewery that serves curds with their signature roasted hatch chili ranch dip; or, try tasty locally sourced goat cheese curds at Tipsy Cow. Thanks to its proximity to Midwestern farms, Madison enjoys a variety of fresh, local ingredients that would give any foodie city a run for its money.
Tucson, Arizona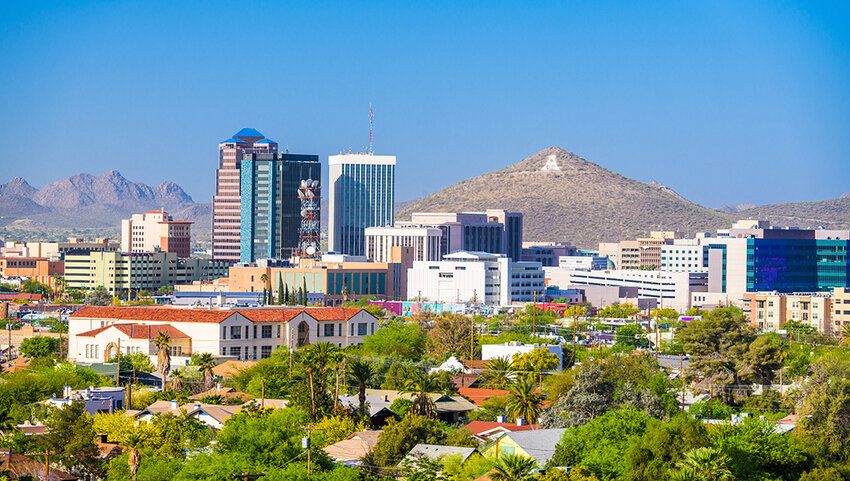 Watch out Phoenix — Tucson might be the next go-to spot for gourmands traveling to Arizona. In 2015, this city became the United States' first designated UNESCO City of Gastronomy with a mission of "growing a sustainable desert community by supporting our creative food cultures." Here, the cuisine hones in on Sonoran Desert flavors, combining traditional Mexican flare with Southwestern ingredients — from prickly pear and mesquite to locally distilled mezcal.
A visit to Tucson wouldn't be complete without a meal at El Charro Café, the oldest family-owned Mexican restaurant in the United States. It celebrated its 100th birthday in 2022. Their claim to fame is the "carne seca platter," made of marinated angus beef dried in the Sonoran sun and served with green chiles, tomatoes, onions, guacamole, salsa, tortillas, and all the other necessary fixings.
Street food is a great way to sample all that Tucson has to offer while on the go. Look for "Tostilocos," a traditional Mexican snack made in a small bag of Tostitos, turned sideways and cut open and stuffed full of tasty toppings like cucumbers, peanuts, hot sauce, lime, and chamoy (a spicy fruit sauce). Plenty of Mexican eateries around Tucson make their own versions of this snack, but for a unique treat, try Raspados El Paraiso's version with shrimp.
Bozeman, Montana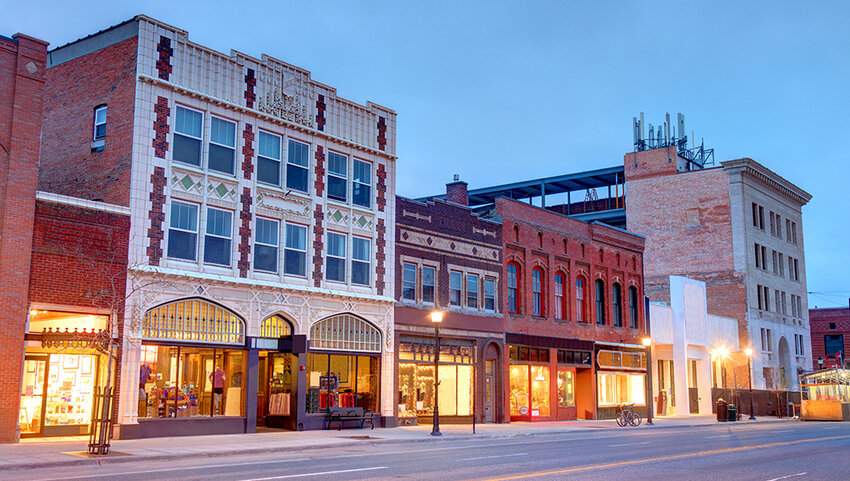 Better known for its Rocky Mountain views and outdoor activities, Bozeman's culinary scene is often overshadowed, but in 2022, Food & Wine Magazine named Bozeman one of its top four small cities with big food scenes. From food truck sandwiches to five-star dining, Bozeman doesn't disappoint.
Looking for some Southern comfort in the Wild West? Roost Fried Chicken is the place to go. Featured on Guy Fieri's "Diners, Drive-Ins and Dives" in 2018, Roost prides itself on serving food reminiscent of mom's home cooking. Just down the street, Storm Castle Café is rumored to have the best Monte Cristo in town, while Cateye Cafe is a feline-themed breakfast joint that the locals love — try their Alley Cat breakfast "sammy" to see why.
For an immersive dining experience, head to the Japanese restaurant Izakaya Three Fish for an ​​Omakase-style, multi-course nigiri dinner in which the chef carefully selects each course. With an ever-changing menu of new dishes from the land and sea, there is always something new to try at this posh spot. For dessert, try Sweet Peaks, a small Montana ice cream chain known for its locally sourced Montana dairy. A scoop of Mountain Mint or Huckleberry (with real huckleberries) is a perfect way to end the day.
Reno, Nevada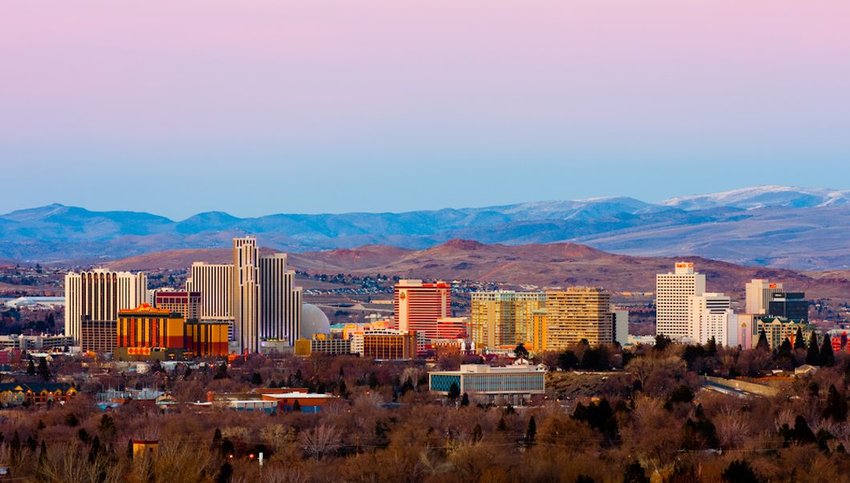 Reno might label itself as the "biggest little city in the world," but if you've categorized as it a smaller Las Vegas, with staggering all-you-can-eat buffet menus and casino chain restaurants — think again. The scenic Lake Tahoe is only a short 45-minute drive away from downtown Reno, but you shouldn't bypass the city's melting point of meal options in a mad dash to get to the water.
With a myriad of healthy eateries, local breweries and charming breakfast spots, it's surprisingly easy to eat your way through Reno during the day but make sure you save room for dinner. Known for its traditional Basque-style meals inspired by old shepherd recipes, Reno serves up family-style dinners that leave everyone full. A Basque feast at Louis' Basque Corner promises diners soup, salad, French bread, beans, steak or lamp chops, dessert, and house wine.    
The official state drink of Nevada — "Picon Punch" — consists of orange spirit, gentian and cinchona. You can try the Basque cocktail at Louis' or head to The Depot Craft Brewery Distillery, an old train depot-turned-brewery that offers some of the best beer in the city. If you're feeling fancy, don't forget to visit a casino where you don't need to gamble on good gastronomy. Located inside the Grand Sierra Resort, Charlie Palmer Steak is arguably one of the best steakhouses in the country and the filet mignon with peppercorn cream is bound to leave you weeping for more long after you leave Nevada.
Houston, Texas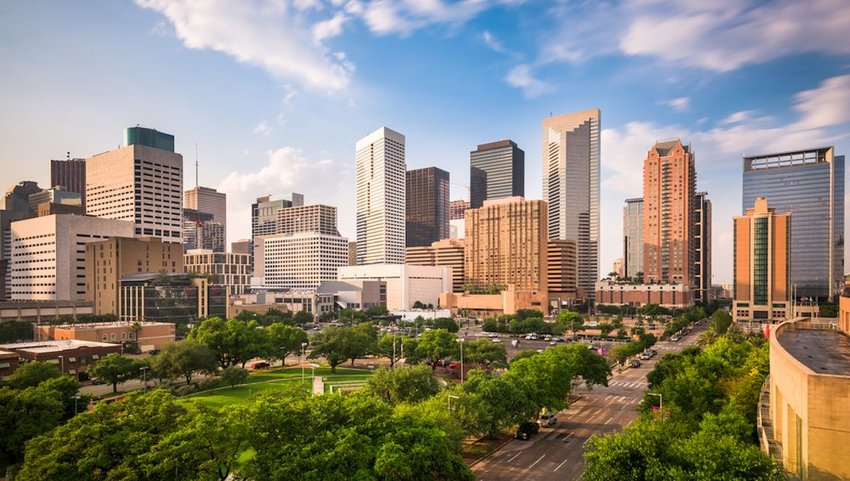 By some measures, Houston is America's most diverse city, and that shines in a restaurant sector that's emerging to stake its place on the foodie map of the U.S.A. Undeniable buzz surrounds the neo-soul food menu at Indigo, a restaurant that uses high-end ingredients to reinvent traditional recipes that began with stews, pickled foods and spices and is set in a funky, denim-adorned atmosphere.
Riel, a restaurant with a surprising spread of northern French-Canadian and Ukrainian fare infused with the flavor of Texas' gulf coast guests a truly original dining experience, while Vietnamese, Cajun, and Louisiana Creole cuisine all have worthy representation in Houston's kitchens and at some of the city's best-known eateries like Crawfish & Noodles. These traditional entrées and cultures collide deliciously with one another. Everything really is bigger and maybe a bit better in Texas.
Detroit, Michigan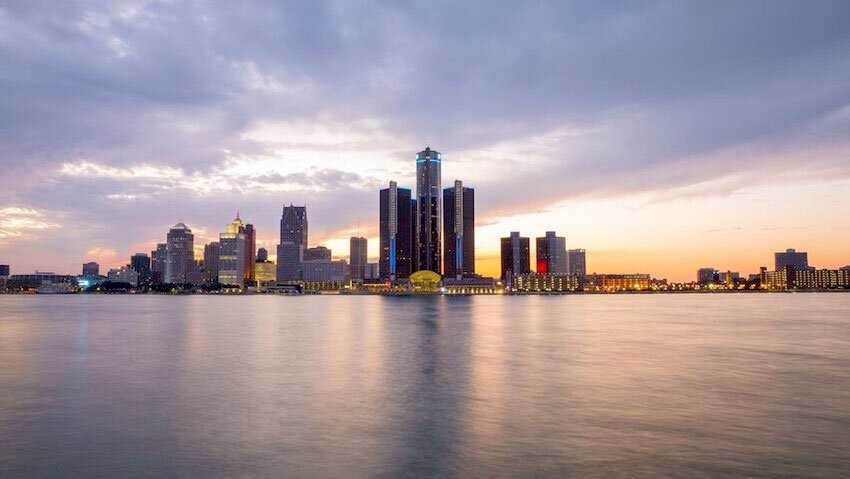 Move over, Chicago. One of the most surprising destinations on this list to many will be Detroit and its urban revival story of the decade. The former manufacturing hub of Motor City is putting its own spin on treasured American favorites. For example, the Detroit-style pizza that's becoming increasingly popular across America.
But it doesn't stop with pizza. For a classic diner meal anytime of the day, head over to Duly's Place Coney Island, a 100-year-old eatery with a diverse menu of Mexican omelets, French toast, and their signature chili dogs. Even Anthony Bourdain gave this place his stamp of approval. For more nourishing nosh, the Detroit Vegan Soul offers a hearty menu of salads, soups and sandwiches for herbivores and meat-eaters alike. You won't even notice it's vegan.
And Detroit offers diverse eats too. There's exceptional Thai food to be had at Bangkok 96, a delicious haunt complemented by original cocktails, and you can also take a trip to Greektown, a predominantly Greek neighborhood that boasts all the gyros, souvlaki, and baklava you could hope for.
Oklahoma City, Oklahoma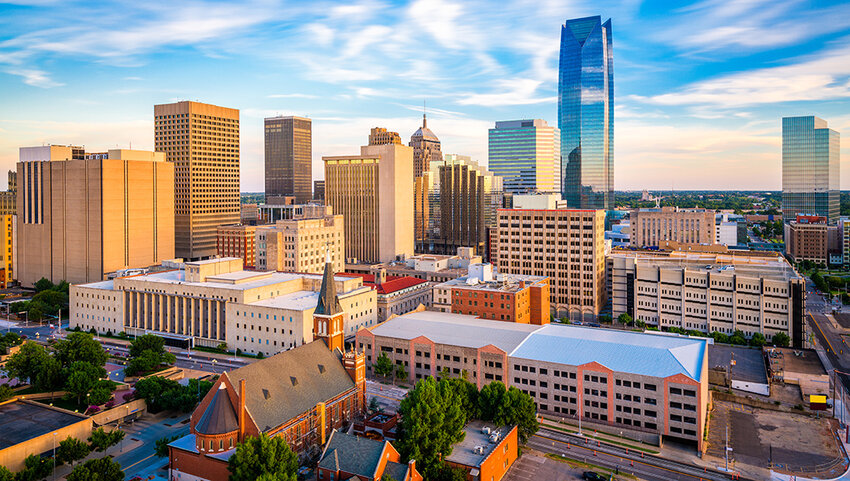 Unlike its state abbreviation, Oklahoma cuisine isn't just "O.K." Oklahoma City has been on a serious upswing in the last decade and the local options for quality restaurants have multiplied. The Press showcases the state's distinctive style of cuisine, a rich blend of southern and midwestern dishes dusted with a touch of international pizzazz. You can't find flavored foods like "Candy Apple Pork Belly" at home.
At the cutting edge of seasonal and local food trends, Nonesuch, named America's Best New Restaurant in 2018 by Bon Appetit magazine, offers a whopping 10-course meal option inspired by the "fields, farmers, and Oklahoma terroir." A series of scrumptious steakhouses, breakfast, and brunch destinations also come together to make Oklahoma City well worth a visit.
Spokane, Washington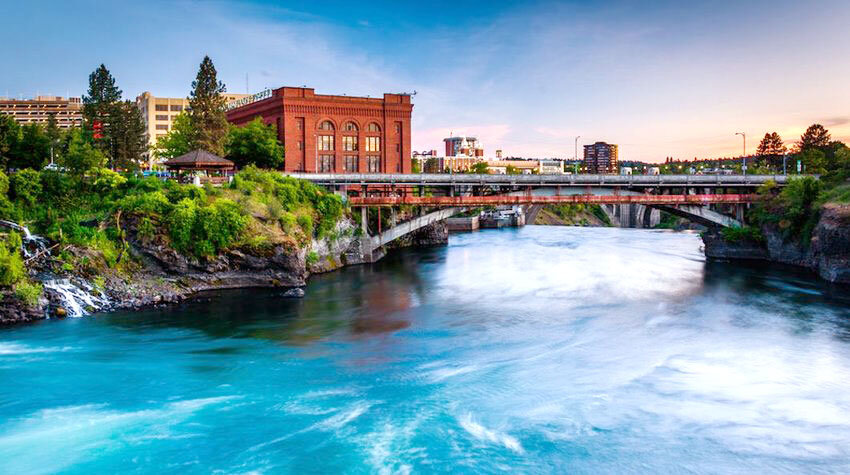 Seattle might have the cozy chowders of Pike Place Market and a mean espresso, but Spokane deserves proper recognition as one of Washington's finest foodie haunts. Local restaurants highlight the Pacific Northwest's flair for farm-to-table dining with a local ingredient-inspired menu at Luna Restaurant and house-cured bacon and hand-pressed burgers at 1898 Public House.
The city also boasts a great wine scene that has grown in tandem with the culinary scene and now hosts several wineries and a farmer's market and performance venue called the Kendall Yards Night Market that lets you shop for fresh produce before you dine al fresco under the stars.