Travelers from all over the world have always flocked to a handful of high-profile U.S. state capitals because of their fame, publicity or fortune. There are, however, a few capital cities that have evaded the tourist radar but have so much to offer. These cities are often overlooked when it's time to book a vacation, but if you look a bit deeper, you will find flourishing downtowns with amazing cultural attractions, fabulous local eats and breathtaking natural beauty. Here are 5 underrated U.S. capitals that have to be on your must-visit list.
Sacramento, California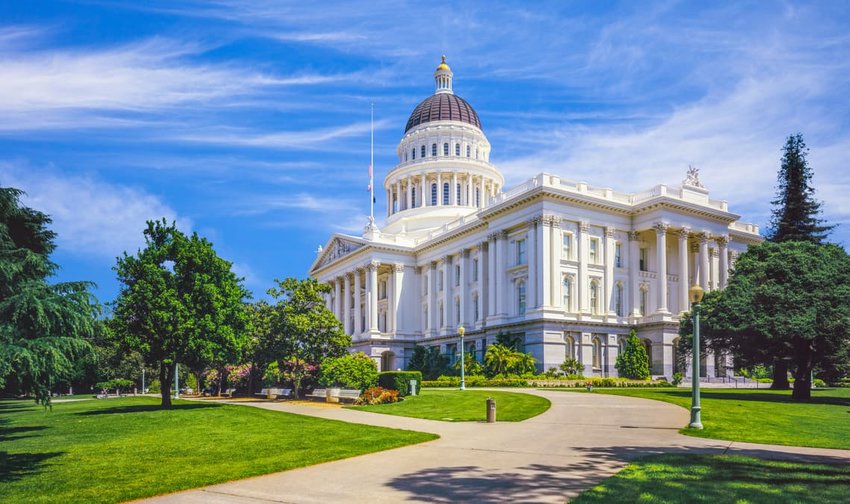 Visitors to California may not have Sacramento on their itinerary, but this hidden gem of a state capital has something to offer the entire family. The heart of the action is in Old Sacramento. There you will find great views of the river and can stroll down the boardwalk to partake in tasty eateries. Stop by galleries and museums like the California State Railroad Museum. Lovers of history can head downtown to check out Sutter's Fort, which is just a nugget's throw away from the site of the discovery of gold that started the California gold rush.
If you are looking for excitement, then Midtown is the go-to place for you. It is home to a lively arts scene, with trendy galleries and clubs featuring live local musicians. Wine lovers will be in vino heaven. To find the right vintage for your taste, check out the Sacramento Wine Guide and head for a tour and a glass of the local fruit of the vine. If you need a family-friendly activity, the Sacramento Zoo and Fairytale Town are just around the corner.
Santa Fe, New Mexico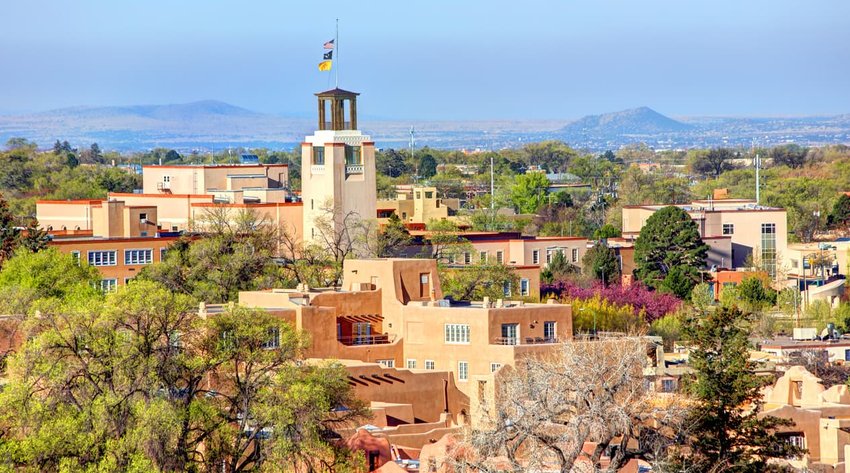 Did you know that Santa Fe is the nation's highest-elevated state capital? If you want a place where you can breathe in the crystal-clear mountain air, enjoy a huge array of outdoors sports and learn and discover Native American culture, then Santa Fe is for you! There is no shortage of exhibitions to visit in this city rich in artistic and cultural heritage. Make time to see three world-class museums — The Georgia O'Keeffe Museum, the Museum of International Folk Art and The Museum of Indian Arts and Culture.
The heart of Santa Fe is "The Plaza," a grassy square full of tourists visiting museums, dining at food vendors serving spicy offerings, and stopping to listen to unique street musicians. You can't leave New Mexico without checking out the Native American jewelry and pottery that you will find on sale under the portico of the Palace of the Governors.
Salt Lake City, Utah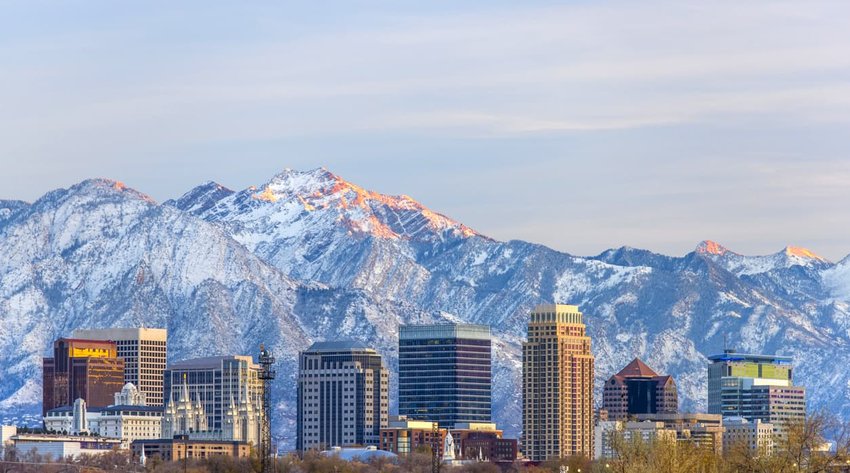 Believe it or not, Salt Lake City has got big city fun without the big city feel. It has a laid-back style with some of the friendliest people you will ever meet. The weather is unbelievable with sunny days galore and set in a geographic bowl surrounded by the backdrop of the towering Wasatch mountain range. Stop by the Capitol building where an array of movies, from National Treasure to Independence Day, have filmed.
This underrated capital city boasts four pro sports teams as well as four ski resorts. How big are winter sports? Big enough for Salt Lake City to have hosted the 2002 Winter Olympic Games. No trip to the city is complete without spending time exploring Temple Square, the official headquarters of the Mormon Church and home to 20 attractions related to the Church of Jesus Christ of Latter-day Saints. If you happen to be in town in January, you have to attend the Sundance Film Festive in neighboring Park City. Founded by Robert Redford, Sundance is the largest independent film festival in the United States.
Montpelier, Vermont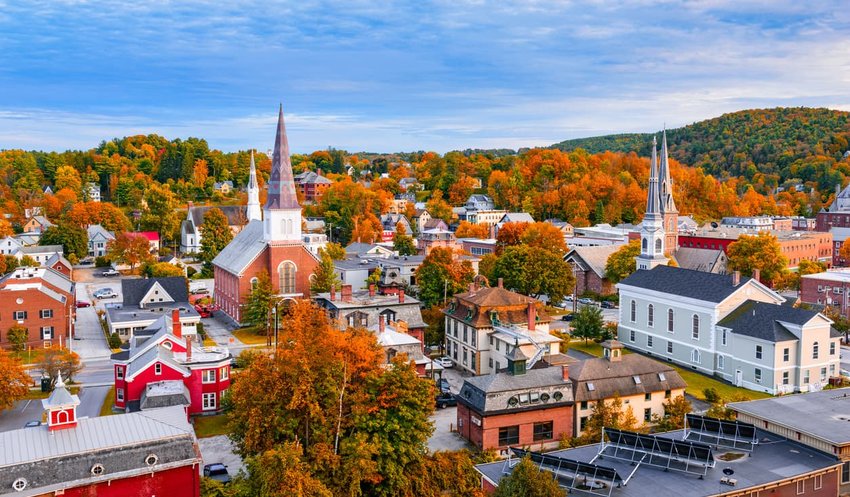 Even though Montpelier may be the smallest state capital in the country, it's not short on amazing things to do. This quaint city is really fun to explore on foot. You can find all you need with dozens of independently-owned shops and restaurants within walking distance of your hotel or B&B.
There is no shortage of chefs in the city, Montpelier is the home of The New England Culinary Institute. Also, don't look for a Big Mac here, Montpelier is the only state capital without a McDonald's in the city. What is the one thing that is synonymous with Vermont? Maple syrup of course! Head to Bragg Farm Sugarhouse & Gift Shop, a family-run business that has been around for eight generations. Drop in on the Bragg's and get a tour of the farm and a take home a bottle of syrup from the gift shop.
Olympia, Washington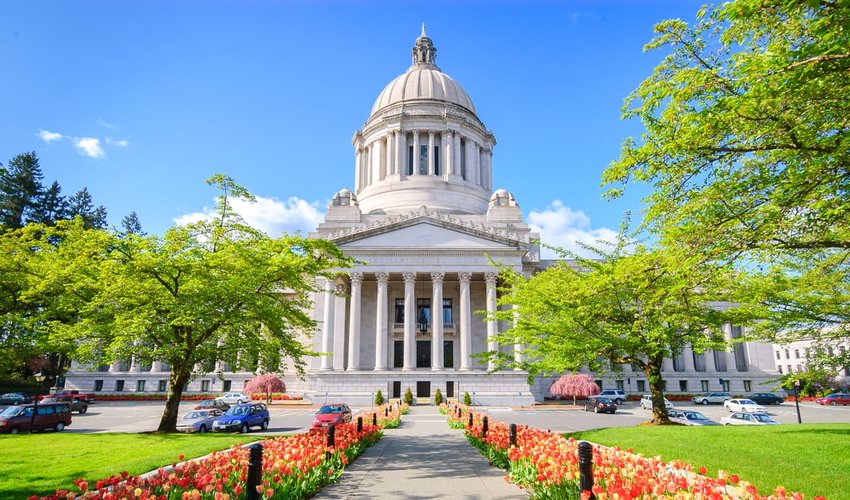 Seattle is usually the city of choice for visitors of the great state of Washington, but you are really missing out if you do not make a detour and take in the beauty and attractions of Olympia. If you are into the music scene, you have to check out Olympia's active independent art and music scene. Did you know that this capital city is the birthplace of "riot grrl" music?
If you want to browse a fantastic collection folk art from cultures around the world, head to Traditions Café and World Folk Art. Their products come from fair and equitable trade relationships with low-income artisans and farmers from more than fifty countries. The green space in the city is also amazing, where you can get lost in over 40 city parks. Olympia seems to have it all. You have great boating in the Puget Sound, complete with fresh-caught seafood and just a few miles away, you can explore the majesty of Mount Rainier. What's not to love?