If you're tired of cookie-cutter hotels that all look the same and have no personality, it might be time to check out Airbnb. From hidden treehouses to adorable apartments, there are plenty of unique Airbnbs around the world that are as charming as the destinations in which they reside. Here are six adorable Airbnbs you should check into ASAP.
Secluded Intown Treehouse, Atlanta, USA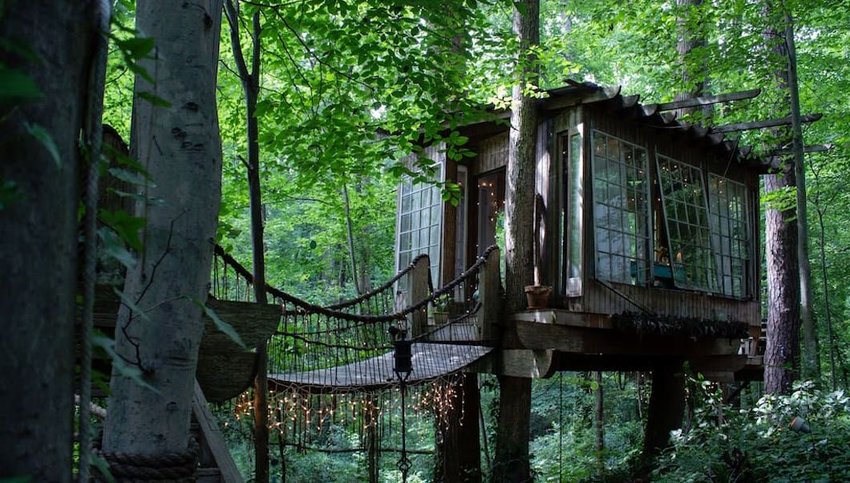 Have you ever dreamed of living in a treehouse when you were a kid? Now you have the chance to do just that with the Secluded Intown Treehouse Airbnb in Atlanta, Georgia. Though it's located in an urban area, you can escape all the hustle and bustle of the city by taking refuge in a three-room suite hidden among the treetops. This dreamy Airbnb is one of the company's "most wished-for" sites, and has been featured in numerous articles and television shows, including Treehouse Master. A night here runs $375 per night, but you have to act fast, because there's a long line of people wanting to book a stay here.
Luxury Two-Bedroom Villa, Kuta Utara, Indonesia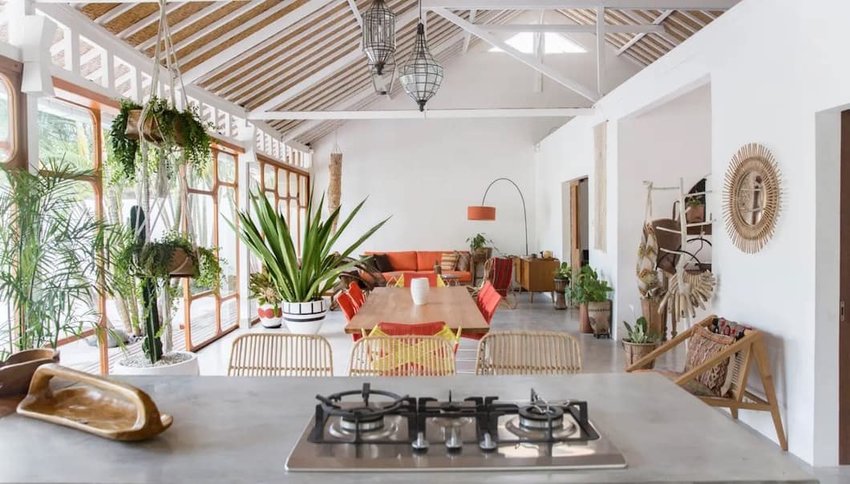 This sparkling new villa in Kuta Utara, Indonesia is a beautiful, modern escape located within walking distance of several tourist sites and cafes. It is also close to the beach, where you can surf, swim, tan or watch the sunset. When you come back home to your villa, you can expect two bedrooms full of natural light and private bathrooms, along with a large tub and outdoor shower to keep you close to the stunning gardens you'll love. This Airbnb is only $179 per night and sleeps four.
Amazing House High Marais, Paris, France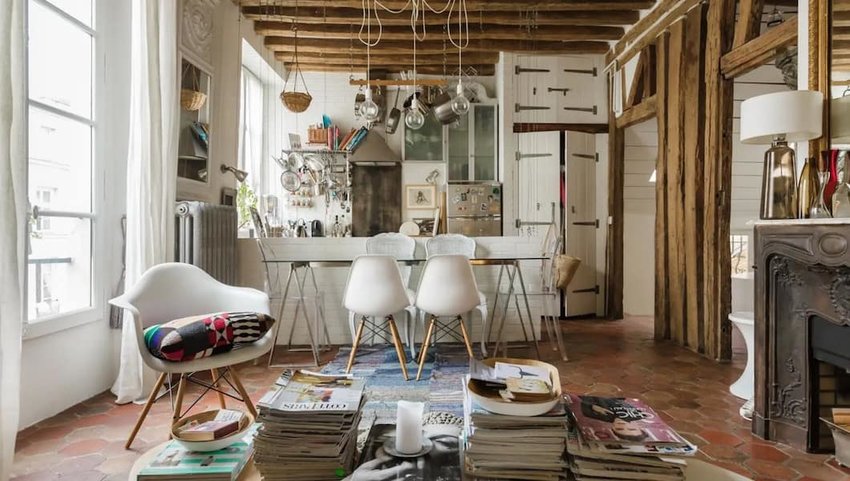 This "Amazing" apartment will make you feel like a true Parisian. Located in a historic district of Paris, it is smack dab in the heart of all the things that make the city so famous: art and fashion. This apartment offers privacy and "the charm of old Paris," with its exposed beams and gorgeous original floor tiles that were put in when it was built in the 18th century. One night here will run you $222, but it will surely be worth it for the peace, quiet and style.
Porta 33, Porto, Portugal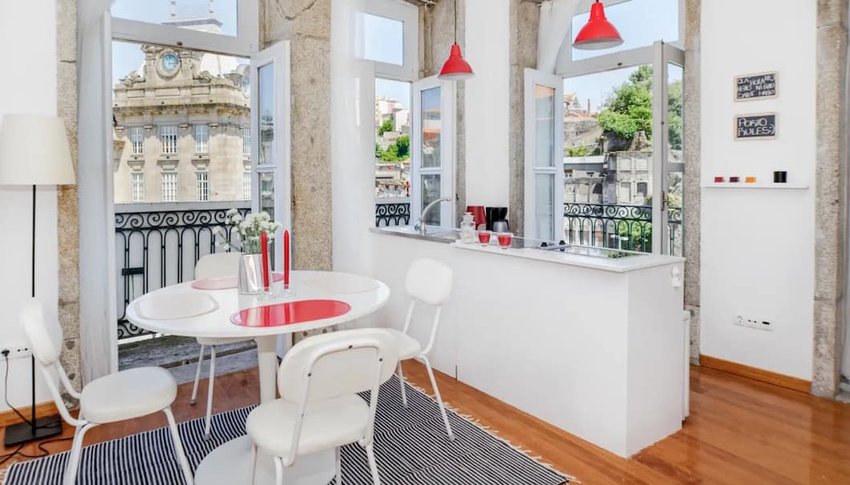 Another one of Airbnb's top-searched getaways is the Porta 33 Penthouse in Porto, Portugal. This breathtaking apartment is located in a newly-remodeled Duplex in the historical center of Porto. This apartment gives visitors easy access to a number of historical sites, buildings and stores, as well as top museums and restaurants where you can sample the local cuisine, all for $119 per night.
The Brandy Bus, Nairobi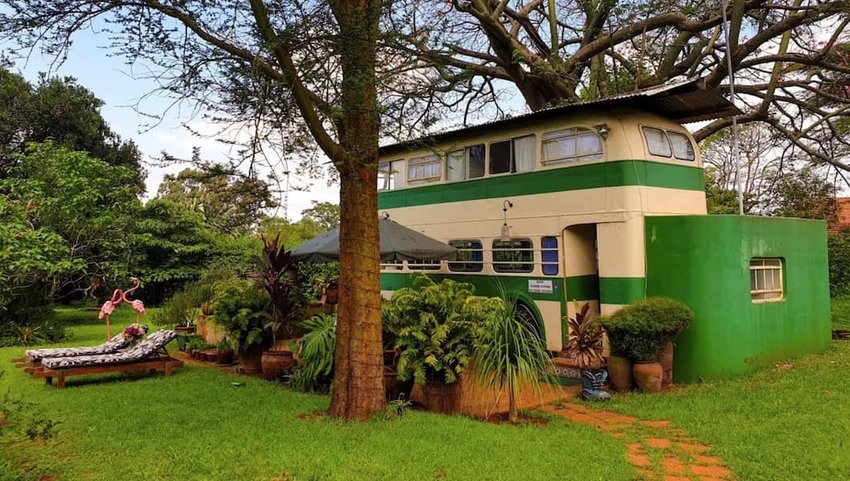 This Airbnb is truly unique. The Brandy Bus was once an old school bus, but is now a bright, colorful place to spend the night, nestled within the quiet suburbs of Karen, Nairobi. The bus/suite includes two double beds on the upper level, two single beds on the lower one and outdoor features like a fireplace and sitting area. It's also located close to all the local necessities, even if you can't drive the bus there. One night here is just $80, however, so it's a great deal either way.
Green Oasis Bougainvillea in Casa, Casablanca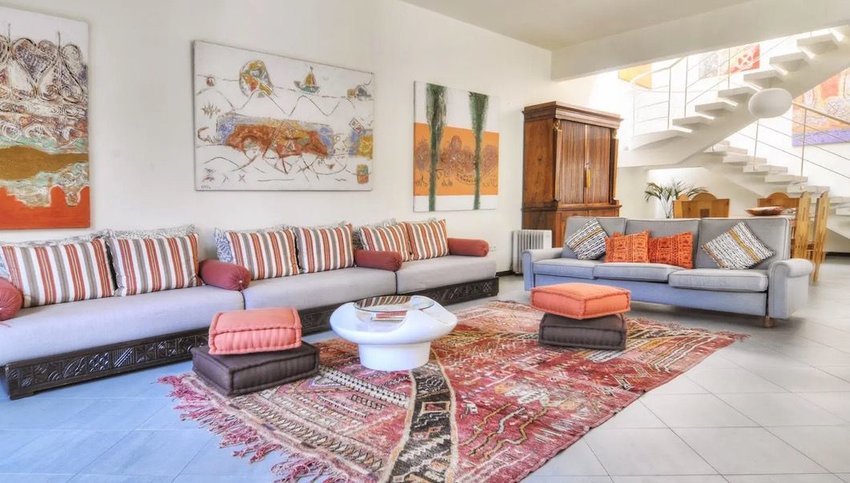 As if a trip to the famous Casablanca wasn't amazing enough, the Green Oasis Bougainvillea in Casa Airbnb makes it even better. Located in a lush garden of bougainvillea, this spacious house offers a cozy double bed, antique furniture and a private bathroom — not to mention a cute little swimming pool. The house is in the historic zone of Anfa, so it's close to most major attractions of the city. The host will even be happy to accompany you to these places and show you around. The total cost per night is $64.