Taking a ride on a vintage streetcar, hopping on a tram, or arranging a trolley tour can be an affordable and fun way to get around an unfamiliar city. Some places boast transport systems that are more than a century old, making them a heritage visitor attraction in their own right. If you're keen to experience one for yourself, why not visit one of these six cities?
San Francisco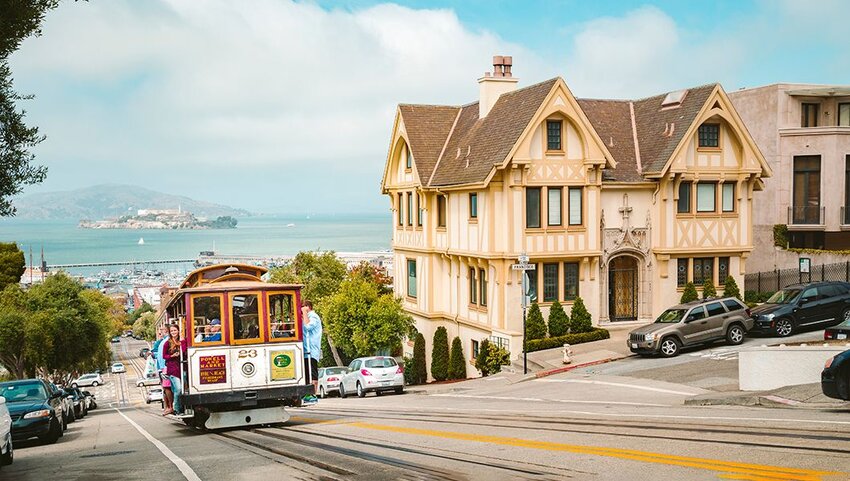 One August morning in 1873, the first cable car trundled down San Francisco's Clay Street. Andrew Smith Hallidie was pleased to see that his invention coped admirably with the city's steep streets. Today this popular cable car system is designated as a National Historic Streetcar Landmark, comprising three lines. Two begin at Powell and Market, ending at turntables close to Fisherman's Wharf. The other is larger and double-ended, shuttling along California Street between Market Street and Van Ness Avenue. Board one of the Powell and Market lines and alight at Washington and Mason for the Cable Car Museum. Located inside the cable car barn and powerhouse, you can see first-hand how the cables work and admire some vintage cars that are no longer in operation. Reboard to continue down Hyde Street; you'll get a good look at famously crooked Lombard Street before continuing down to the waterfront on the steepest stretch of the route.
Memphis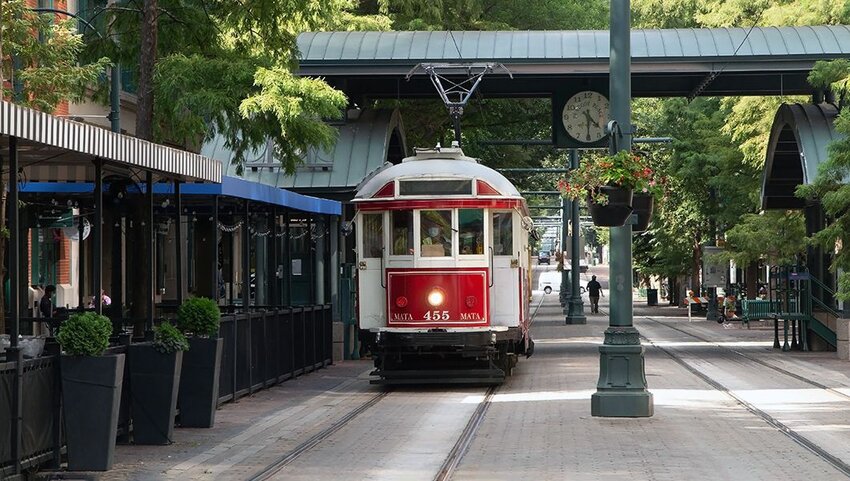 The Memphis Main Street trolley is handy for some of this Tennessee city's top hotels and visitor attractions. At just $1 for a single ride and $2 for a day pass, it represents extraordinary value for money. Running every 12 minutes, it's a convenient way of getting around the downtown area. Many must-do attractions are on or close to the trolley route, including the Orpheum Theater and the Cotton Museum at the Memphis Cotton Exchange. Some stops are time-sensitive. For instance, you're going to want to visit the Peabody Hotel just before 11am or 5pm. That's when you'll catch the Duck Parade; in a tradition that dates back to the 1930s, the birds file past a delighted crowd to reach the lobby fountain. From Monday to Saturday, the trolley runs until midnight, making it the best way to reach the Beale Street Entertainment District.
Lisbon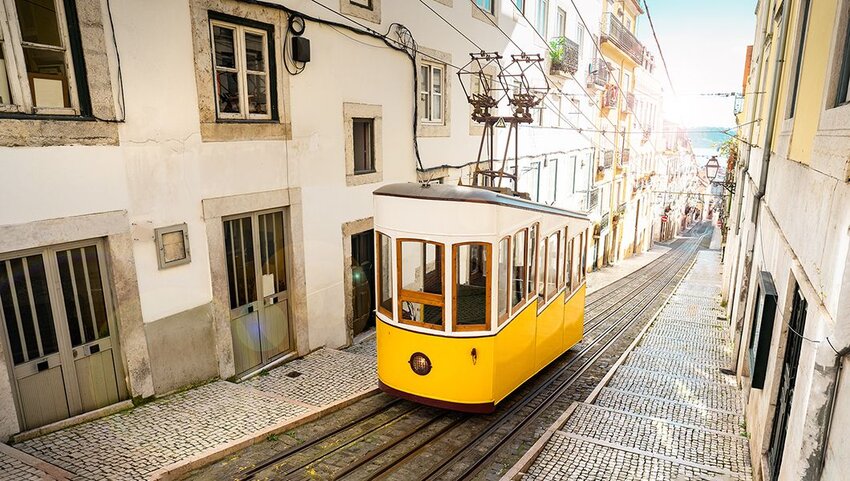 Lisbon's hilly terrain can be hard on the knees, but its trams make light work of the steep gradients. Remodelado trams ply most routes; many of these modernized streetcars date from the 1930s. Their quaint interiors boast vintage wooden benches and polished brass fittings. The most famous is the 28E, which connects many of Lisbon's most famous sights, including its 12th-century cathedral, São Jorge Castle and the Portas do Sol viewpoint. Unsurprisingly, it's a perennial favorite with visitors, who form long lines in Praça Martin Moniz as they wait to board. Savvy travelers know to ride in reverse, starting their journey at Campo Ourique. Alternatively, board the 12E tram, which follows the most scenic parts of the 28E's route. Another must-ride is the 15E, a more modern tram that runs alongside the River Tejo to the Belém neighborhood. There, you'll find a captivating trio of sights: the Torre de Belém, Jerónimos Monastery and the waterfront Monument to the Discoveries.
Hong Kong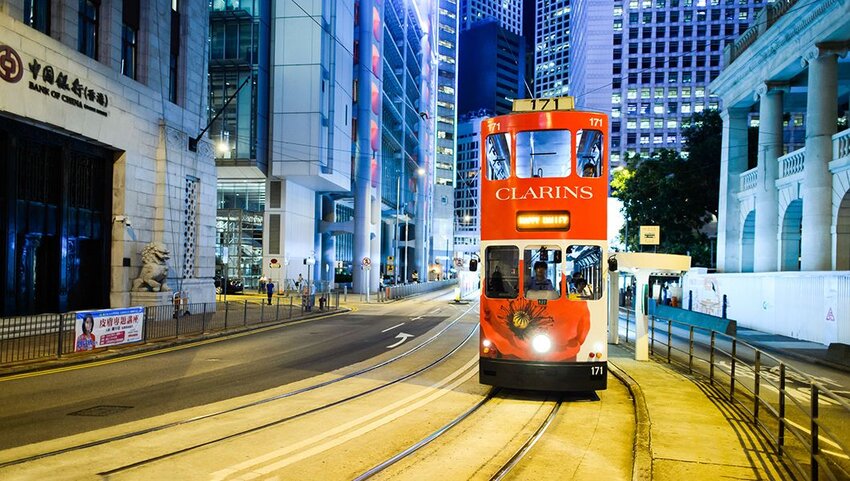 Trams have been a fixture on the streets of Hong Kong Island since 1904, when a fleet of 26 single-decker tramcars were shipped over from Great Britain. Fast forward more than a century and Hong Kong boasts the world's largest double-decker tram fleet. Locals call them "ding-dings" after the sound made by their bell and they have an enduring popularity – around 200,000 people ride each day. This narrow gauge tramway runs between Kennedy Town and Shau Kei Wan, with a branch line veering south to Happy Valley. Pre-pandemic, visitors could take an hour-long sightseeing TramOramic Tour, but though that's still on pause, it's possible to download thematic attractions maps for a do-it-yourself version. Highlights include Wan Chai Open Air Market, the historic temples of Shau Kei Wan and the glittering skyscrapers of the central business district.
New Orleans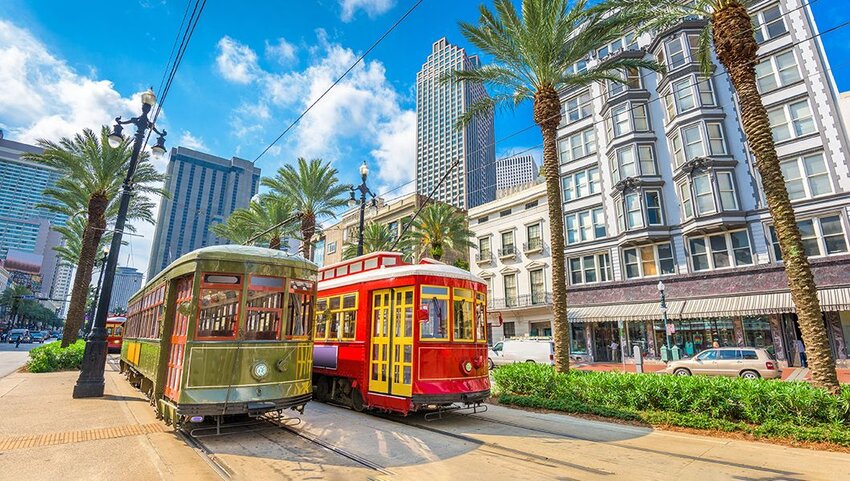 New Orleans has four streetcar lines: Canal (technically that's two lines as it splits at Carrollton Avenue to serve Cemeteries or City Park and Museum of Art), Riverfront, Loyola UPT and the St Charles Line. Single fares are cheap, but as the city's one-day Jazzy pass costs just $3 and is valid for as many rides as you like, it's hard to pass up the chance to ride all four. If you only have time for one, however, make it the historic St Charles Line. It dates back to 1835, making this the oldest streetcar line in the world that's still in service. Pick it up at the end of Bourbon Street and ride through the leafy Garden District, whose mansions are shaded by a canopy of live oaks. Walk a block to peer through the gates of Lafayette Cemetery No. 1, founded in 1833 but currently closed for maintenance. Other worthwhile stops include the National WWII Museum and Audubon Park.
Budapest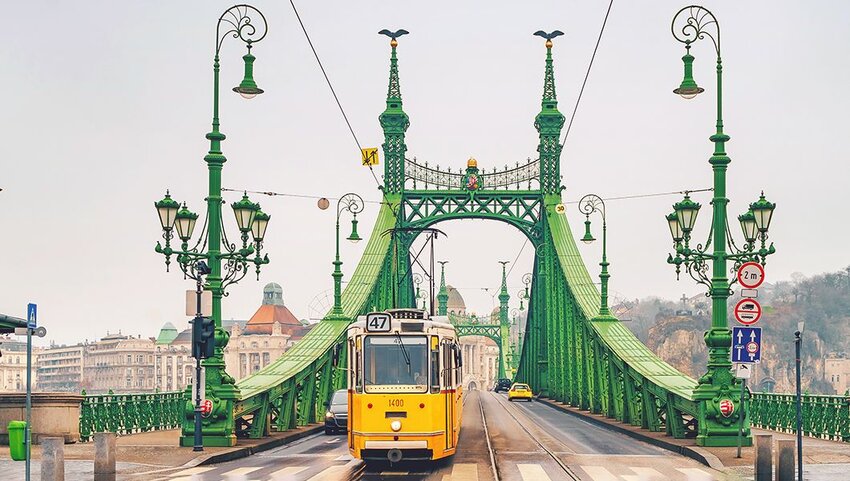 Budapest, the capital of Hungary, is a city of two halves. The River Danube runs right through the middle, bisecting the once-separate communities of Buda and Pest. Like many Central European cities, it has an extensive network of trams. Choose line 2, which hugs the Pest bank of the river, treating you to views of its hilly neighbor across the water. You'll see Gellert Hill, the funicular leading up to Buda Castle and iconic Fisherman's Bastion. On your side, you'll pass the landmark Chain Bridge and the elegant Gothic architecture of the Hungarian Parliament building. If you can, plan to be in Budapest during Advent, when the tram is shrouded with twinkly lights and its interior decorated with tinsel and baubles. Who knew public transportation could be this magical?