Forests aren't just beautiful. They benefit our environment and our own well-being by helping to create the oxygen we breathe, provide habitat for wildlife and regulate the climate. A walk through the forest, something the Japanese refer to as Shinrin-yoku, or forest bathing, is a form of therapy, said to relieve stress among a wide range of other mental and physical health benefits.
Pine forests in particular create rich ecosystems, supporting a variety of animal and plant life, not to mention emitting a wonderful fragrance. If forest bathing or any other activities in a pine forest sound appealing, you might want to plan your next trip around one of these.
Black Hills National Forest, Wyoming and South Dakota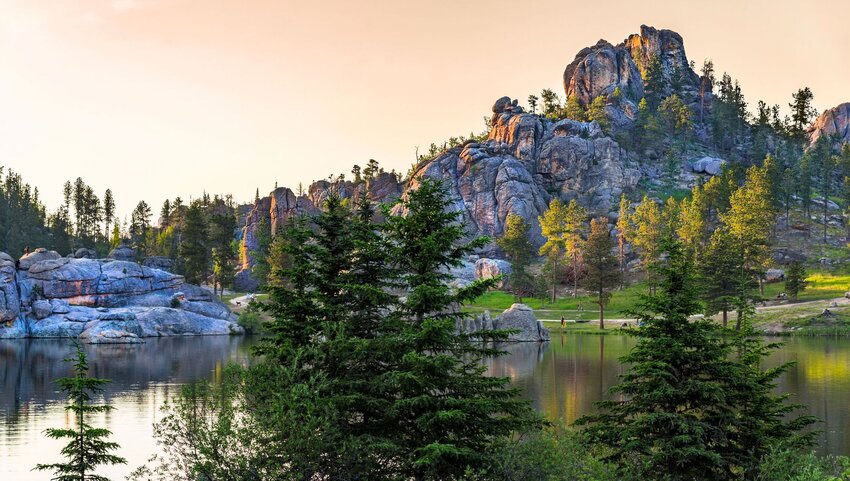 The Black Hills, which cover 1.2 million acres of forested hills and mountains in northeastern Wyoming and western South Dakota, is considered a sacred place to the Lakota tribe. They named the hills Paha Sapa, which translates to hills that are black. From a distance, the dense pines-covered hills appear so dark the forest looks black. If you ask a local, they're likely to tell you that there is something spiritual, or mystical, going on here, with many claiming this region has some sort of magnetism. Once it draws you in, you're bound to return again and again.
The Black Hills National Forest is not only home to countless pines, but sparkling lakes, waterfalls, streams, unique rock formations and abundant wildlife. Custer State Park is a great place for a hike through the forest and to watch for all sorts of animals. The park is inhabited by bison, that are often seen in big numbers, pronghorn antelope, elk, wild burro, deer, wild turkey, eagles and more.
Coconino National Forest, Arizona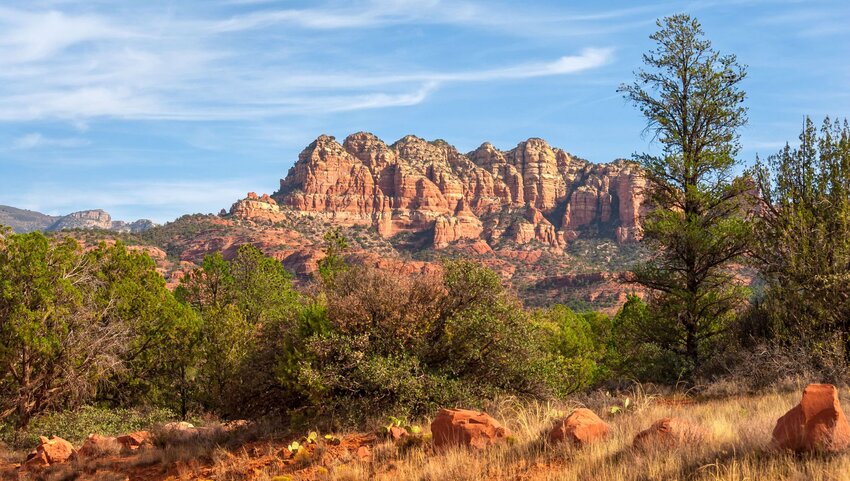 Located in Northern Arizona covering more than 1.8 million acres of land, the Coconino National Forest includes diverse landscapes with ponderosa pine forests, lakes, alpine tundra, flatlands, deserts, mesas and ancient volcanic peaks. It's home to 10 designated wilderness areas, including Kachina Peaks Wilderness, and the 12,637-foot-high summit of San Francisco Peaks.
Flagstaff is an ideal base for exploring Coconino. The 6.8-mile out-and-back Upper Oldham Trail starts from Buffalo Park, the city's urban forest park. Step into the tranquility of the pines with needles scattered about the forest floor, gradually climbing the southern slope of Mount Elden. The trail takes you from ponderosa pines to aspen groves with various conifer stands like pine, fir and spruce mixed in. Your reward will be an incredible view that stretches for a hundred miles on a clear day, with prominent features like the Painted Desert, Oak Creek Canyon and Sunset Crater.
Deschutes National Forest, Oregon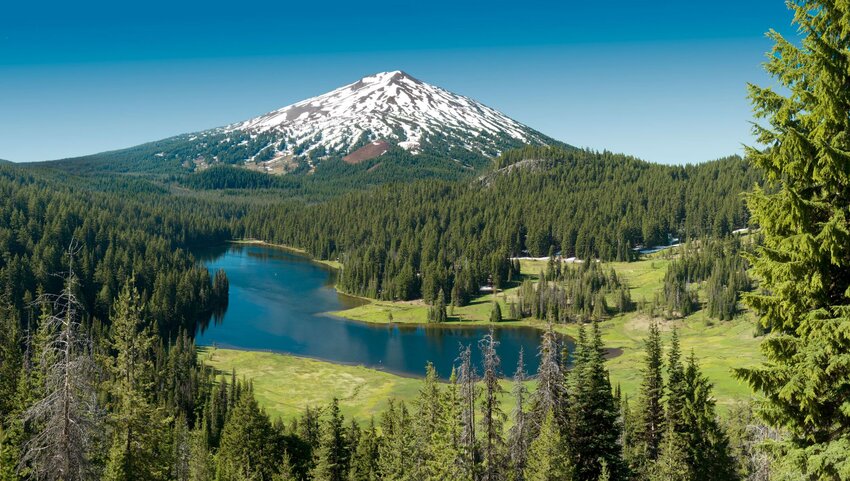 The 1.6 million-acre Deschutes National Forest in central Oregon preserves vast tracts of forest, mountains, volcanoes and lakes. It includes five wilderness areas: Three Sisters, Mt. Jefferson, Diamond Peak, Mt. Thielsen and Mt. Washington. One of the most popular skiing destinations is here too, the Mt. Bachelor Ski Resort near the town of Bend. The forest is a mix of coniferous trees which include Douglas fir, white fir, lodgepole pine and ponderosa pine, a tall tree with bark that often has a vanilla of butterscotch scent. While skiing rules during the winter, during the warmer months it's a paradise for hikers, rock climbers, kayakers and other adventurers.
The Cascade Lakes in the heart of the forest are a collection of a dozen lakes and two reservoirs that draw many to enjoy the views while paddling, boating and fishing.
Ancient Bristlecone Pine Forest, California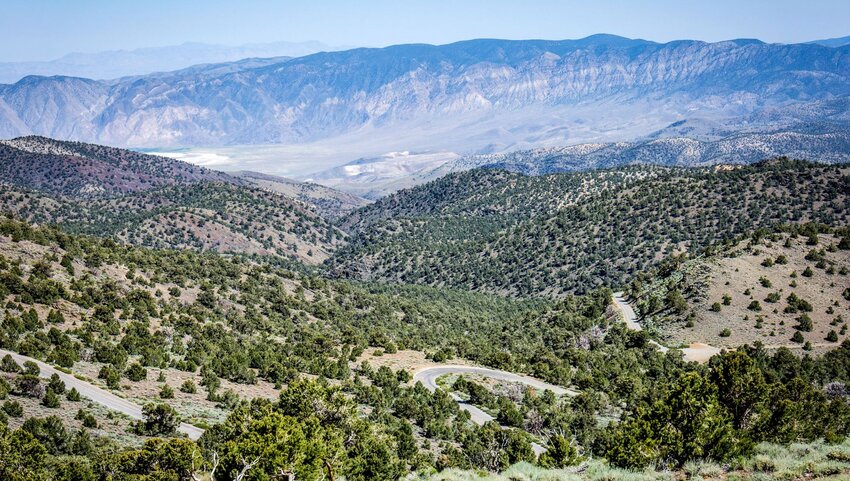 The Ancient Bristlecone Pine Forest is located in the remote White Mountains of eastern California, sprawled across 28,000 acres. This protected area is home to some of the oldest trees on the planet, some of which date back more than 4,000 years. The hardy trees manage to thrive in inhospitable environments at high altitude and are characterized by vividly, multi-hued trunks and unique twisted forms.
It's not exactly easy to reach, but worth the trek to see the world's largest bristlecone pine, the Patriarch Tree. From the town of Bishop, head to the Ancient Bristlecone Pine Forest Visitor Center, following the signs to the Bristlecone Forest. It concludes with a 12-mile unpaved road that leads to the impressive tree. While it's just 41 feet tall, it's massive, with a trunk that's 36 feet in circumference.
Sierra National Forest, California and Nevada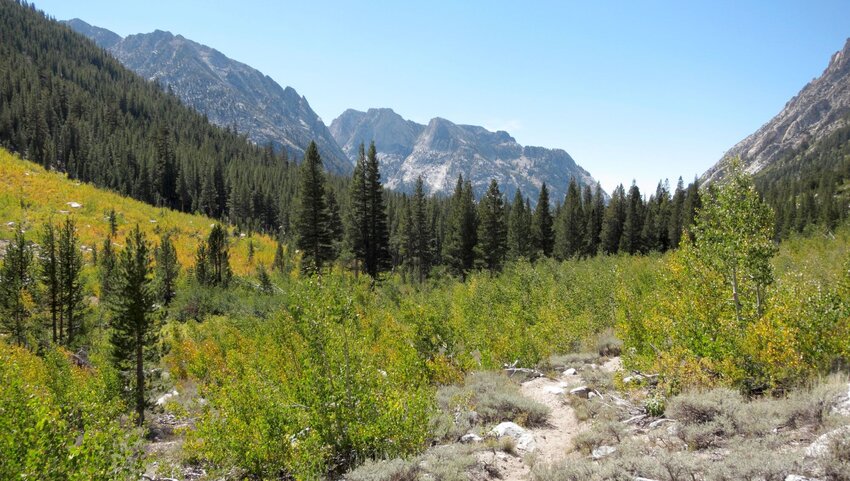 Some of the most wild, iconic places can be found in the Sierra National Forest in the central Sierra Nevada Mountains. A 12 million-acre stretch of wilderness, it covers hundreds of miles in California and Nevada. In the 47,000-acre Devil Gulch-Ferguson Ridge area in Mariposa County, which includes the South Fork Merced Wild & Scenic River contiguous to Yosemite National Park, is a very rare example of unspoiled Ponderosa pine forest. Part of the Bishop Creek Natural Area, there are dozens of fantastic trails for day hikes. This is also the jumping off point to the John Muir Trail that traverses Paiute and Bishop passes, leading to endless pristine high mountain wilderness.
White Mountain Forest, New Hampshire and Maine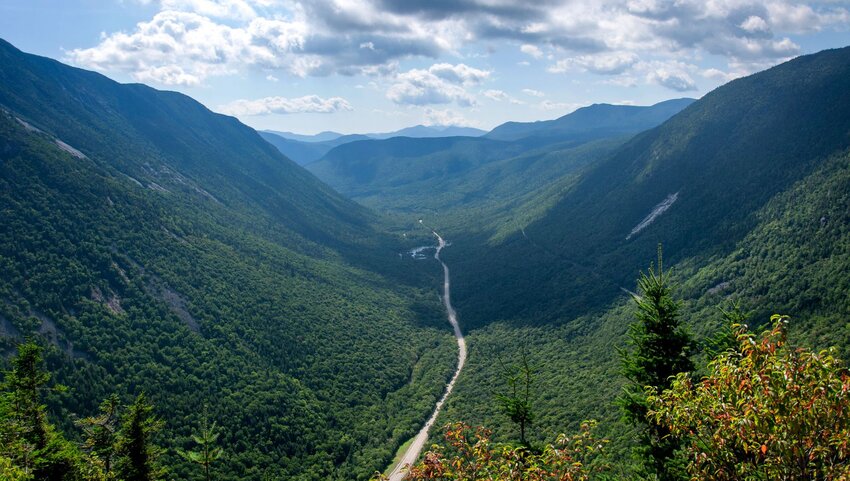 The White Mountain Forest is one of just two national forests in New England. It's one of the state's most prized resources and includes over 1,000 miles of hiking trails along with some spectacularly scenic drives popular for leaf-peeping in the fall. The more than 800,000-acre forest is spread over New Hampshire and western Maine, with the lower elevation areas mixed hardwood forests. As you move higher, the forest has a noticeable shift with conifers, including pines, dominating the landscape.
Part of the Appalachian trail runs the White Mountain Forest, but there are countless other trails here. After conquering a day's worth, you'll even find mountain huts to sleep in with breakfast and dinner often included too.
Sawtooth National Forest, Idaho and Utah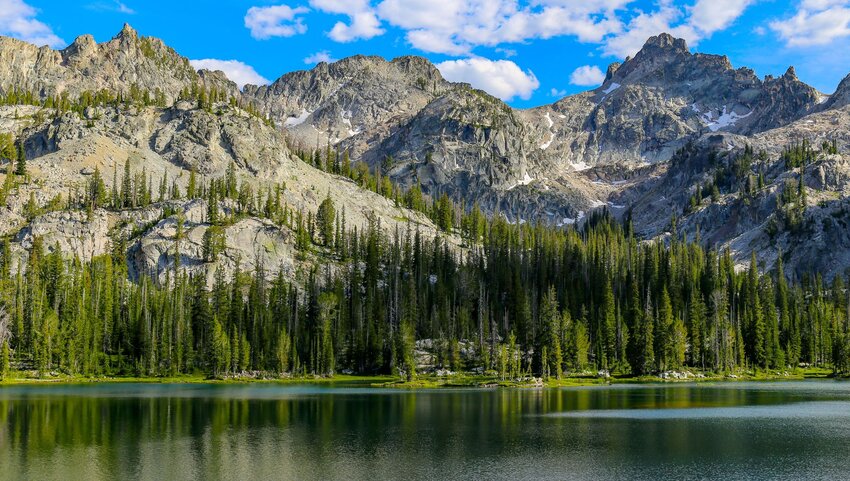 Spanning over two million acres, in the Sawtooth National Forest in Idaho and Utah, recreational opportunities and magnificent views abound. Near the western edge of the forest at the dry, lower elevation level, ponderosa pine dominated. On the lower slopes are conifer forests, primarily lodgepole pine and Douglas fir. In the higher elevation forests are limber pine and whitebark pine, some of which are believed to be more than 1,000 years old.
There are many options for a hike through the forest here but Lady Face Falls is an outstanding moderate trek that's just over five miles roundtrip with little to no elevation gain. It starts on the Stanley Lake Creek Trail and after just a half-mile, you'll head into a field of colorful wildflowers before meeting with the Alpine Way Trail. From there it traverses through magnificent groves of forest followed by a spur trail leading to the extraordinary Lake Face Falls which spill into a tranquil pool below.

Featured image credit: AscentXmedia/ iStock