Food is such an important part of travel. The flavors we discover stay with us when we return home either in our memories or, if we have the skill to recreate them, on our taste buds as well. Some cities are forever associated with the foods that originated there. To get your mouth watering, make sure you know about these seven cities and the foods that made them famous.
Wiener Schnitzel: Vienna, Austria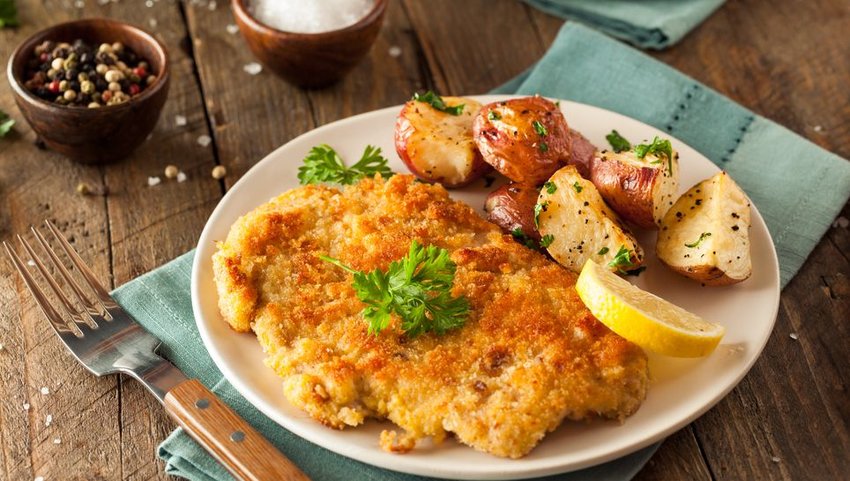 Italians will tell you that Austria's national dish is an import and that the Cotoletta alla Milanese was so good, their northerly neighbors just couldn't resist passing it off as their own. Say that in Vienna, however, and you'll be met with a cold reception. According to the Austrians, Vienna's tradition of cooking breaded and deep-fried meat originated long before schnitzel was supposed to have come along. In a true wiener schnitzel, unlike the Italian version, you won't find a bone and the meat must always be veal. Order a schnitzel wiener art, however, and it is usually made of pork.
Peking Duck: Beijing, China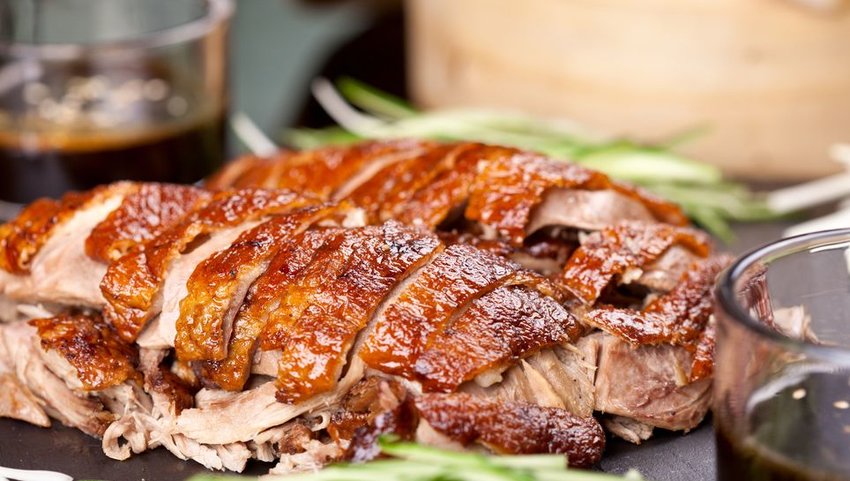 Peking duck is believed to have developed during the Ming Dynasty, although versions of the dish had been around for many centuries before that. The first peking duck restaurant, Bianyifang, opened in Beijing in the early 15th century. If you visit the restaurant in the Chinese capital today, the dish is still a must-try culinary sensation. Bianyifang uses the closed-oven cooking technique by slow cooking the meat so it remains juicy and tender. Meanwhile, established rival Quanjude prefers the hung-oven roasting method, where the bird is cooked more quickly over an open fire to achieve a crispy skin.
Bakewell Pudding and Tart: Bakewell, United Kingdom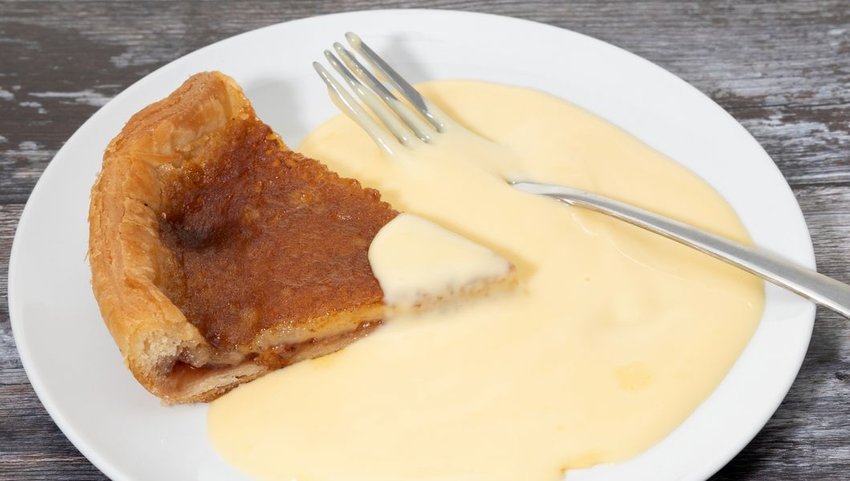 Visitors to the Derbyshire town of Bakewell should make sure they know the difference between the two sweet treats that take its name. The original Bakewell pudding was actually the result of a mistake by a cook around 1860. She had intended to make a strawberry tart, but topped it with a soft almond custard in error and created what rapidly became one of England's most loved desserts. The Bakewell tart came later in the 20th century. This pastry is topped with frangipane sponge and either icing or flaked almonds. It too is a firm favorite across the country. As a visitor, make sure you try both and make up your own mind about your favorite.
Buffalo Wings: Buffalo, United States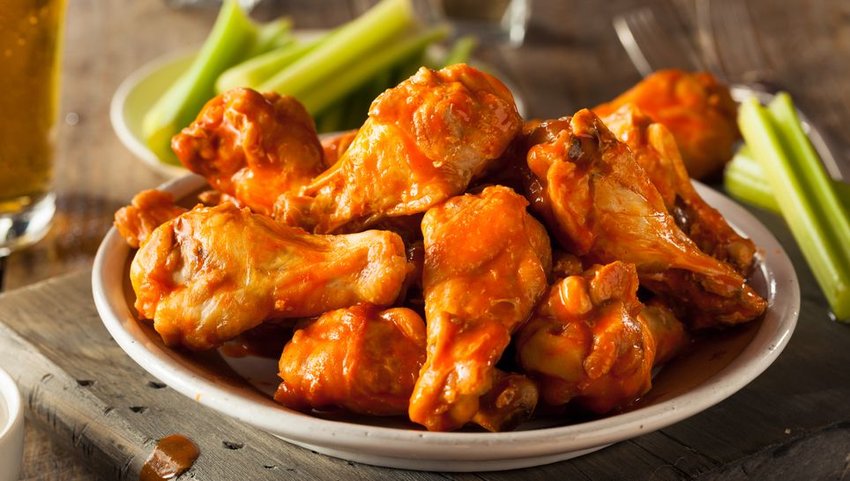 They're the mainstay of any half-decent sports bar, barbecue, or party. Buffalo wings were invented in 1964 in Buffalo, New York. Teressa Bellissimo smothered a plate of wings with a special sauce and brought them out to customers at the Anchor Bar, where they were warmly received. Wings are snapped in half, deep-fried, and then liberally coated in that wonderful red sauce made of cayenne pepper and Worcestershire sauce. There's a festival too, in Buffalo, although it didn't exist until Bill Murray's character came up with it in the 2001 movie Osmosis Jones.
Pizza: Naples, Italy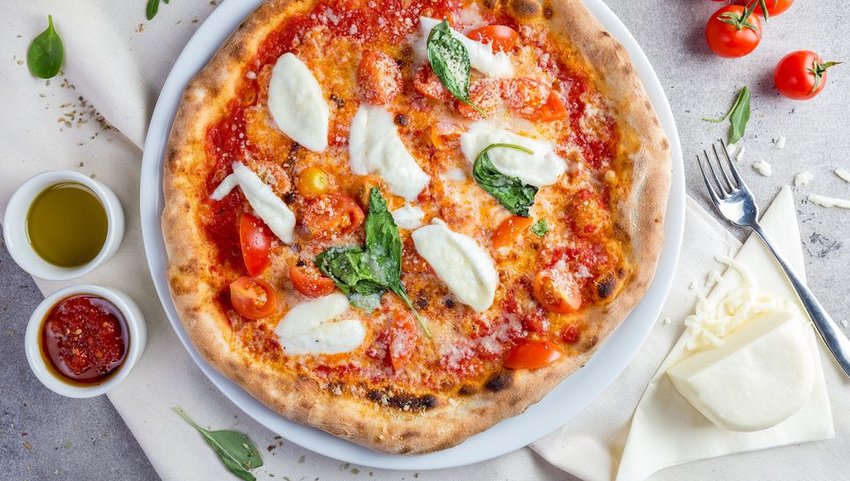 There's been a long tradition of making pizza in the southern Italian city of Naples, but to call your pie "original Neapolitan pizza," you have to be signed up to the Associazione Verace Pizza Neapolitana. The job of this regulatory body is to ensure that the methods and ingredients used are authentic. For tourists seeing that sticker in the window, it's a reassurance of good quality. You'll probably experience a long line. One such place with a long wait is Sorbillo's, where it's not unusual to find yourself waiting for an hour and a half or more to try one of the yummy pizzas on the menu.
Waffles: Brussels, Belgium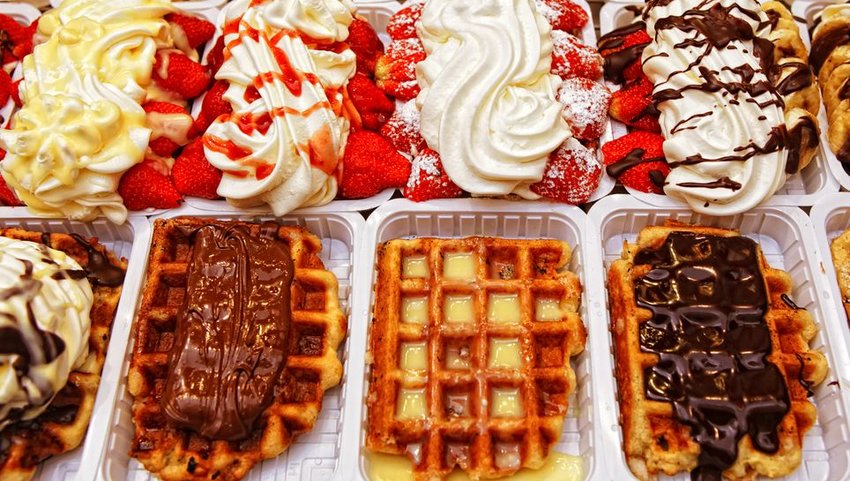 Belgium is known for its waffles, but did you know there are actually different types? While the Brussels waffle is large and rectangular, the Liege waffle is thicker, smaller, and round. The latter also contains clumps of sugar, while the Brussels one is customarily dusted with powdery sugar icing. These decadent desserts can be topped with many different ingredients including rich chocolate sauce, melted butter, and fresh fruit topped with cream. How do you resist having a second one?
Papa a la Huancaína: Huancayo, Peru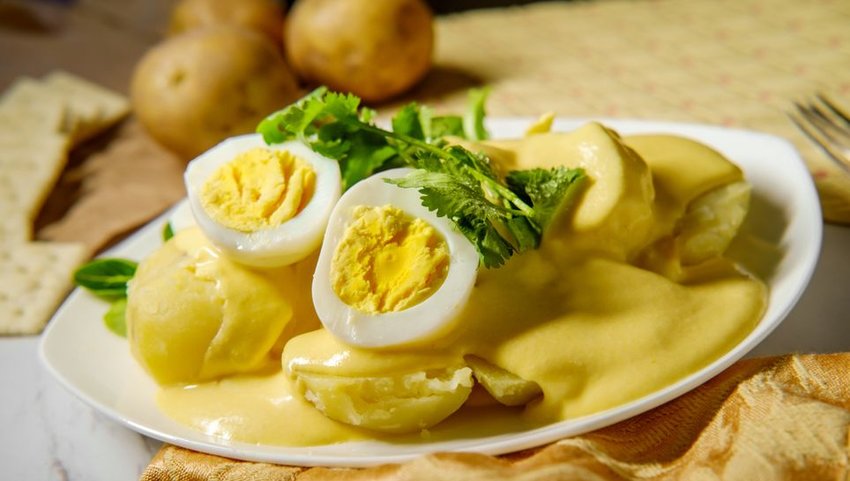 Forget ceviche or even roasted cuy (guinea pig). Papa a la huancaína is one of the best things you'll eat in Peru. This delicious potato dish takes its name from the highland city of Huancayo. Some sources suggest that it was a favorite of the construction workers who built the Central Railroad and claim that the women of Huancayo supplied them with boiled potatoes covered in cheese, pepper, and milk sauce. Others insist that the dish was sold to passengers traveling on the railway. Adding weight to that theory that it has its origins in Líma is the fact that the aji amarillo, a key ingredient, is cultivated on the coast rather than up in the highlands. Either way, once you've tasted the flavorsome sauce, you'll be a convert.