Among the world's many art and natural history museums exist a few more niche establishments that cater to a slightly different audience: foodies. From condiments to desserts, these institutions seek to preserve the history and cultural relevance of some of the many commonplace food items that we find in our kitchens.
With carefully curated exhibits coupled with free tastings of unique flavors, these culinary vaults cater to a wide variety of palates. Whether you're a mustard fanatic or passionate about potatoes, we've compiled a list of food museums around the world that'll get your stomach rumbling.
Jell-O Gallery, Le Roy, New York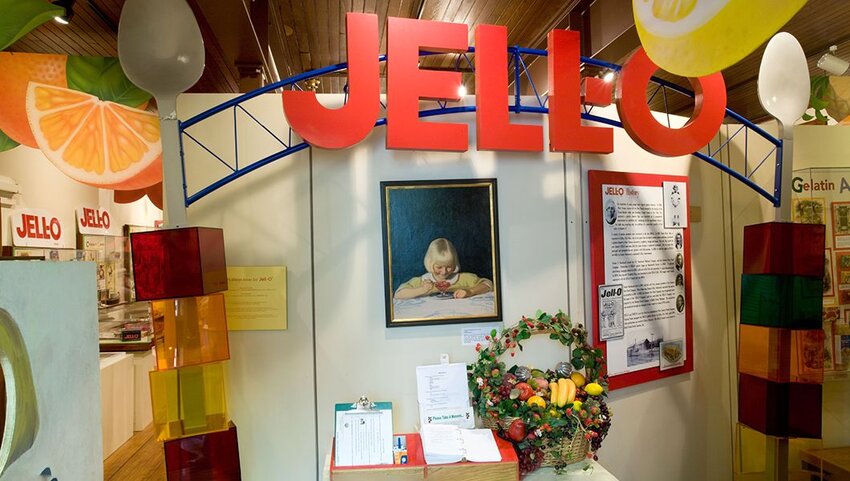 Located in the small town of Le Roy, New York, between Buffalo and Rochester, the Jell-O Gallery honors "America's Most Famous Dessert." Why Le Roy? Well, it's the birthplace of Jell-O, where in 1897, a carpenter named Pearle Wait came up with the dessert while trying to develop a cough remedy and laxative tea which included gelatine. Visitors to the site can walk down the "Jell-O Brick Road" where they can even purchase sponsored bricks in dedication of Jell-O lovers past and present. Inside the museum, exhibits include a transportation section highlighted by a reproduction Jell-O delivery wagon from circa 1890. In addition, there are countless toys, trinkets, paintings, and other relics showcasing Jell-O's prolific history as an indelible part of American culture.
Cup Noodles Museum, Yokohama, Japan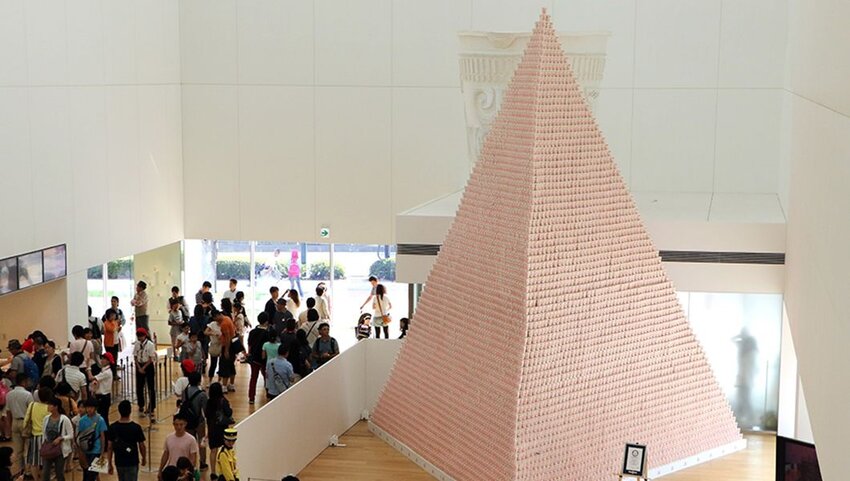 Instant ramen is not only an integral part of each college student's diet, but also a beloved snack across the globe, especially in Asia. With locations in Yokohama as well as Osaka Ikeda and Hong Kong, the Cup Noodles Museum chronicles the proud legacy of this microwavable treat. Some of the museum's most notable exhibits require a bit more work than just pushing a microwave button, but are well worth it. Try making chicken ramen from scratch, or design a cup of your own with completely unique packaging. If you're not looking to get your hands dirty, check out Momofuku's Work Shed where the world's first instant noodles were invented, or take a stroll through the Instant Noodles History Cube which features over 3,000 packages from decades past. If you can't make it all the way to Japan then don't worry; the Ramen Museum New York offers an equally enjoyable and noodly experience for those stateside.
Potato Museum, Blackfoot, Idaho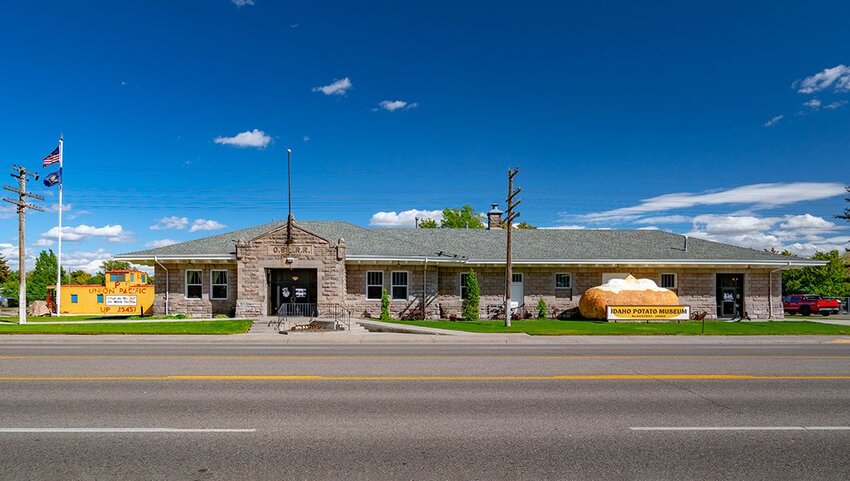 When you think of potatoes, you probably think of Idaho, and that's not just a stereotype. Idahoans are proud of their spuds, so much so that a few of them opened the Idaho Potato Museum in the town of Blackfoot. Located within a historic train depot from 1912, the museum was later established in 1988. Contained within the museum are several farming devices meant to educate visitors on how potatoes were harvested throughout history, as well as the more modern and scientifically-oriented Potato Lab. In this lab, researchers perform fun and enlightening experiments with potatoes, and even produced the largest potato crisp ever made according to Guinness. If you build up an appetite while wandering throughout the museum, stop by the Potato Station Cafe for some baked potatoes, french fries, and even potato flour cupcakes.
Frietmuseum, Bruges, Belgium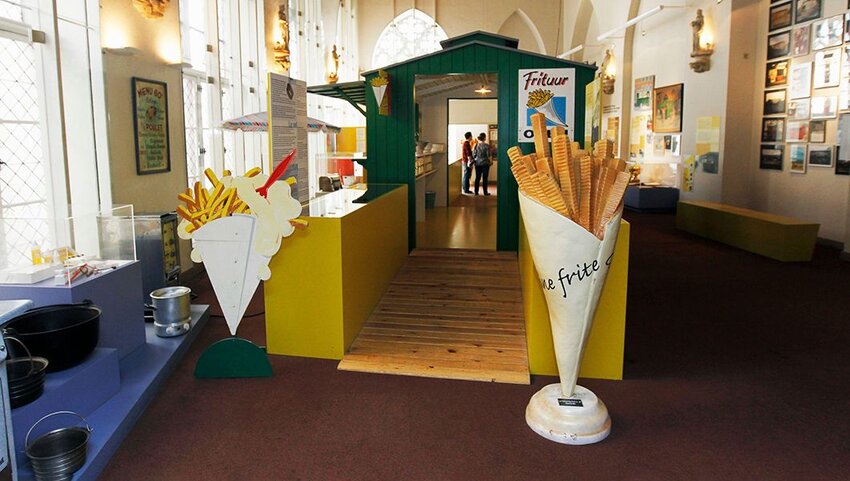 Transitioning from raw potatoes to one of the most beloved potato products, we shift our focus to Bruges, Belgium — home to the Frietmuseum. Pommes frites are a Belgian style of french fries that are virtually identical to American ones, though traditionally served with aioli instead of ketchup (don't worry, you WILL get to try some during your visit). Exhibits throughout the museum trace the history of the french fry from Andean cultures, and there are even ancient Inca-era vases located on site, plus some antique potato cutters from other regions as well. While fries are definitely the main attraction, the Frietmuseum has some additional historical significance; it spans two floors of the oldest building in Bruges, a structure known as the Saaihalle which dates to 1399.
National Mustard Museum, Middleton, Wisconsin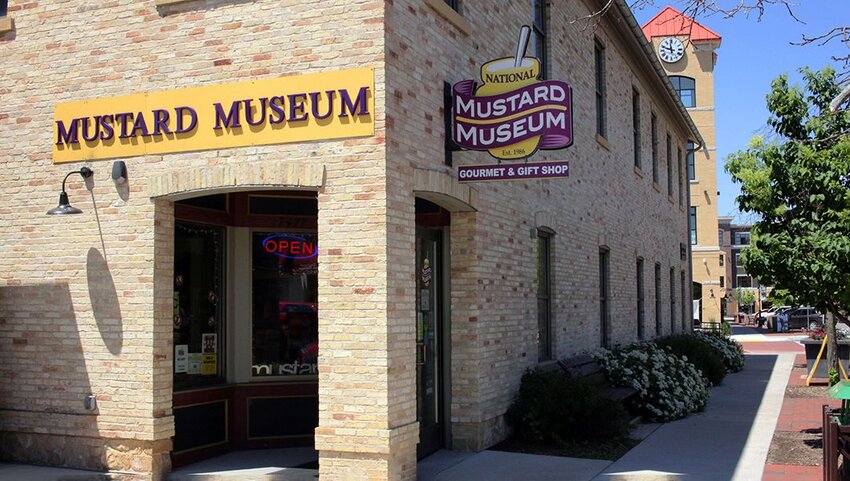 The National Mustard Museum has been welcoming Wisconsinites and tourists alike for decades to gaze upon their ever-expanding collection of more than 6,090 mustards from 50 states and over 70 countries. It was first conceived of in 1986 by Barry Levenson, who found himself aimlessly wandering the halls of a supermarket after the Boston Red Sox lost the World Series when he claims to have heard a voice while passing the mustards. Since then, Levenson has made mustard collecting his life's work, and seeks to share that passion with others by making admission to the museum free. If you're not sure when to go, consider making your visit on National Mustard Day, which is hosted by the museum on the first Saturday in August each year.
SPAM Museum, Austin, Minnesota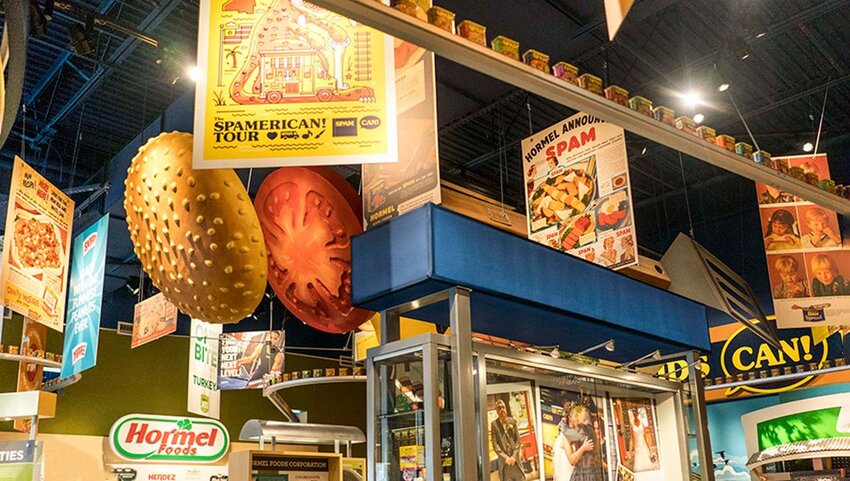 Run by the SPAM company itself, this free museum in Austin, Minnesota is a must-visit mecca for devotees of the salty, canned treat. Covering 14,000 square feet, this massive space is highlighted by multiple galleries dedicated to every element of the product's history, most notably SPAM's prominent use in wartime. Furthermore, visitors can measure themselves against a wall to see how many SPAM cans tall they are before heading over to the tasting area to try SPAM flavors ranging from bacon to jalapeño. Before you leave, be sure to stop into the shop to pick up a few tins to take home.
Dessert Museum, Pasay, Philippines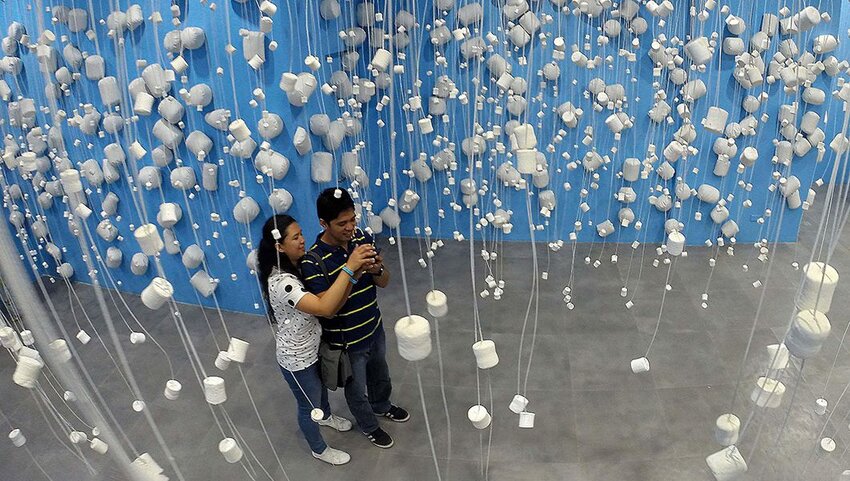 It makes sense to end this list with dessert, specifically the Dessert Museum in Pasay, Philippines. This highly interactive museum features eight distinct rooms dedicated to desserts ranging from doughnuts to marshmallows and ice cream to gummy bears. Get your fortunes told by a giant fortune cookie, immerse yourself inside a larger than life gumball machine, or bask in the warmth of banana beach which features a pool full of banana flavored sprinkles. Visitors to the Dessert Museum are treated to four tasty treats throughout their time there, so be sure to bring your sweet tooth as well.