Across the world, summer is a time for festivals. Some focus on the rich cultural heritage of a place, commemorating significant events from the past. Others are modern-day events, celebrating excellence in music, sports, or technology. If you're looking for something to do this summer, why not check out one of these fascinating and fun festivals around the world.
Gion Matsuri - Kyoto, Japan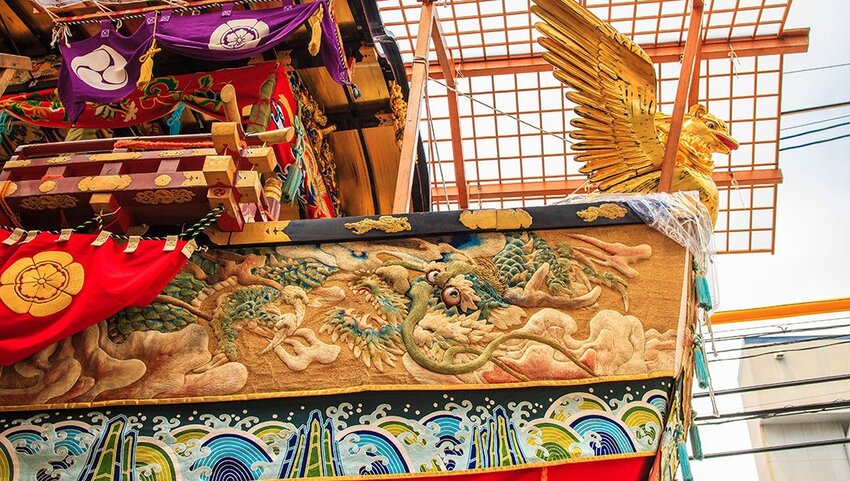 The Gion Matsuri takes place in July each year. This Shinto festival traces its origins to a 9th-century plague. The emperor at the time believed that the spirits were angry and demanded that prayers were said to the god of the Yasaka Shrine. It soon became an annual ritual and the festival was born. In 21st-century Japan, the Gion Matsuri is characterized by two colorful parades which take place a week apart. They feature 33 yamaboko (floats). The largest, which weigh as much as 12 tons, are pulled along on huge wheels by a team of up to 100 people using ropes; smaller floats are carried. Exquisitely decorated, some people refer to them as mobile art museums. Prior to the procession, the floats are displayed for visitors to admire and even step inside. There are also plenty of street parties to join in during the run-up to the parades.
Glastonbury - Somerset, England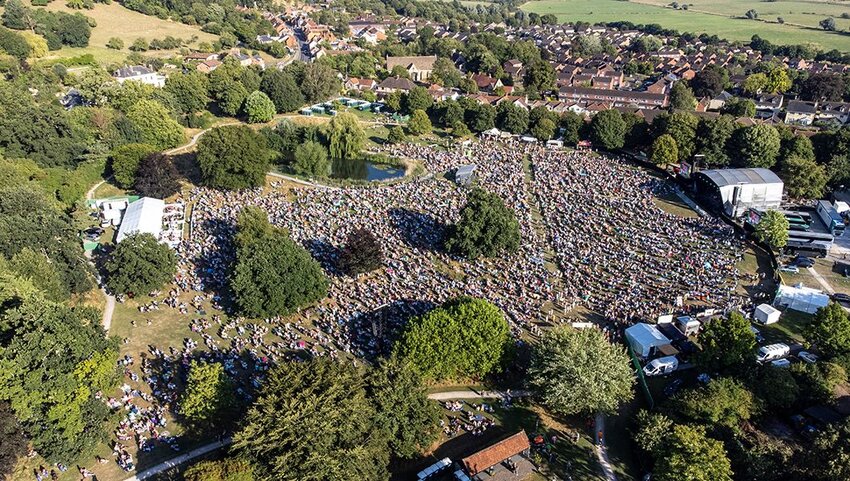 Glastonbury, or Glasto as it's affectionately known, is a West Country music festival. In 1970, Somerset dairy farmer Michael Eavis welcomed 1500 people to his farm, promising them a performance by The Kinks but delivering T-Rex instead. Over the decades since, Glastonbury has grown massively and now the crowd numbers over 200,000. The scale of this festival attracts prestigious acts from both sides of the Atlantic. An invite to perform on the hallowed Pyramid Stage is a career highlight for those who achieve it. Beyoncé, Bruce Springsteen, David Bowie, Diana Ross, Coldplay, and Paul McCartney are just some of those who have headlined here. Aside from the first festival, it's always been held in June, but that doesn't guarantee hot, sunny weather – wading through mud has long been a quintessential festival experience. Even so, most of those present choose to camp for the five days of the festival.
Naadam - Mongolia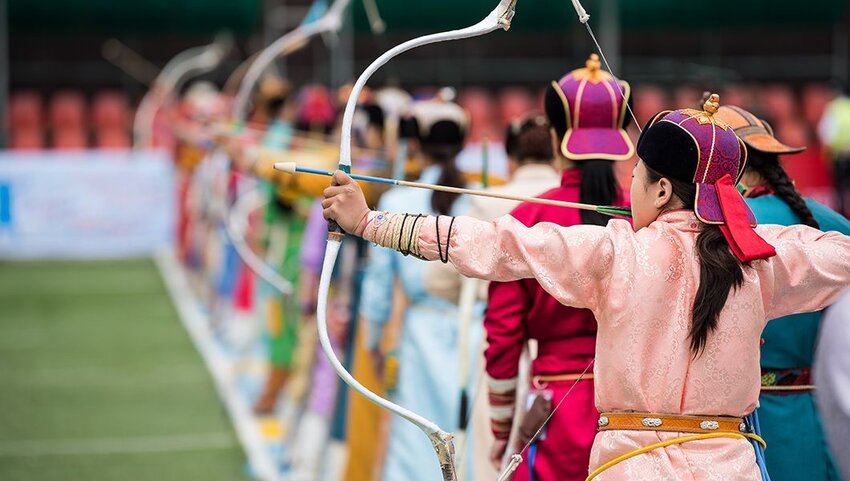 Held over three days in July each year, Naadam is Mongolia's national festival. It's such an integral part of the culture, in fact, that in 2010 UNESCO inscribed it on its Intangible Heritage list. The festival centers around three sports: horse riding, wrestling, and archery. Together, these are recreational representations of important aspects of Mongolia's nomadic lifestyle. During the event, this connection is reinforced in the traditional costumes worn by participants as well as through food, poetry, song, and dance. If you visit Mongolia for Naadam, you can expect archery matches where concentration and accuracy secure victory and long horse races that test endurance and skill. You might also watch bökh matches, a type of wrestling where opponents are only allowed to touch the ground with their feet.
La Tomatina - Buñol, Spain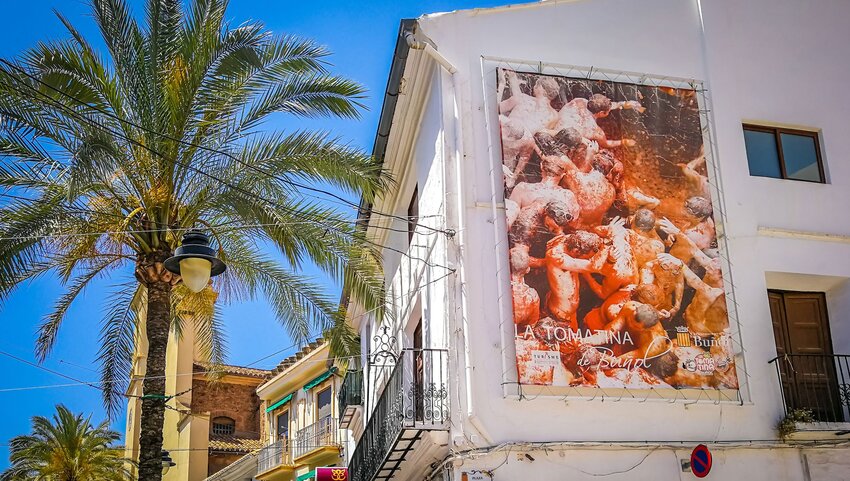 This Spanish festival is sometimes referred to as "the world's largest food fight." On the morning of the last Wednesday in August, trucks laden with 150,000 ripe tomatoes pull up in the town of Buñol. At the same time, a large ham is placed on the top of a greased pole called the palo jabón – the first person to scale the pole wins it to take home. Water cannons are fired signaling that the mayhem can begin. If you're lucky enough to have secured one of the coveted tickets, you'll spend the next hour squishing and throwing ripe fruit at anyone who's within striking distance. Of course, they'll pelt you with tomatoes too. After an hour, it's time for the clean-up to begin. Goggles are wiped, baths taken, stained clothes discarded, and streets hosed.
Burning Man - Nevada, USA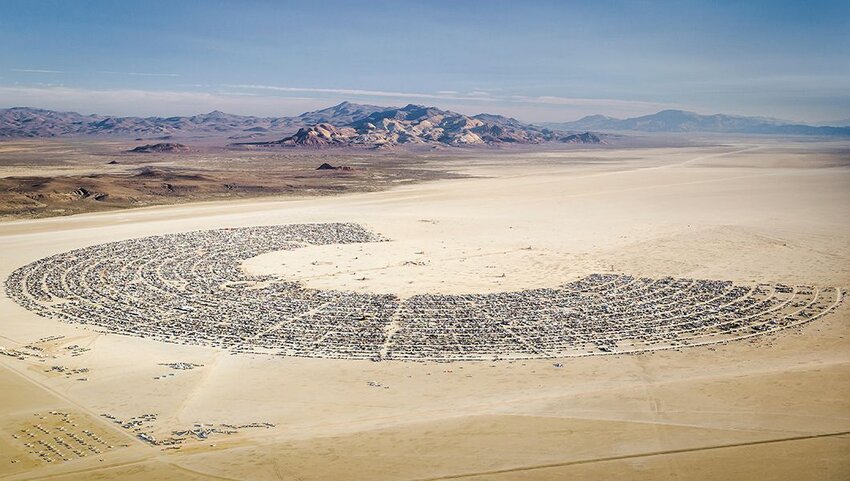 First held in San Francisco in 1986, Burning Man celebrates self-expression, art, and community. Five years later, this festival moved to the Black Rock Desert in Nevada, where it's been ever since. Music plays a big part in Burning Man, which attracts world-renowned DJs, and roaming "art cars." More than 400 art installations can be viewed, the best of which is saved for last. The culmination of the festival explains its name: a towering wooden effigy of a man that is set alight while everyone gathers to watch. In 2004, co-founder Larry Harvey set out the festival's ten underlying principles, among them radical inclusion, gifting, and self-reliance. Participation and civic responsibility are valued; commercialism and consumption are not. Those who come must bring everything they need and leave no trace when they've gone.
VIVID - Sydney Australia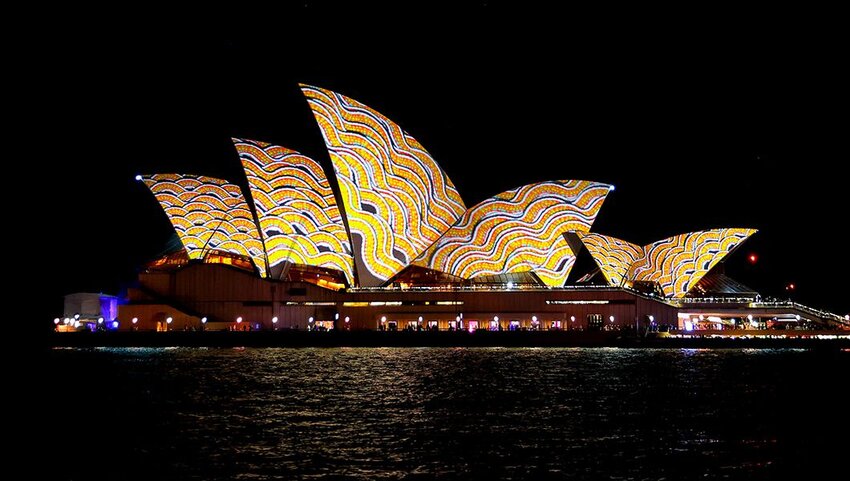 In June, Australia's largest city stages VIVID, an extraordinary festival that showcases creativity, innovation, and technology. Tapping into the talent of artists, musicians, chefs, and thinkers, it celebrates the arts and capitalizes on Sydney's unique architecture. One of the most popular aspects of the festival is the five-mile-long Light Walk. Sixty light attractions line a route that connects some of the city's most important landmarks, including Circular Quay, Sydney Harbour Bridge, The Rocks, Darling Harbour, and of course the city's iconic Opera House. A thousand drones take to the sky in what's the biggest such display in the southern hemisphere. In addition, comic and thought-provoking performances, interviews, and concerts take place across the city. Other highlights include nightly free music in Tumbalong Park and gigs celebrating First Nations artists.
Inti Raymi - Cusco, Peru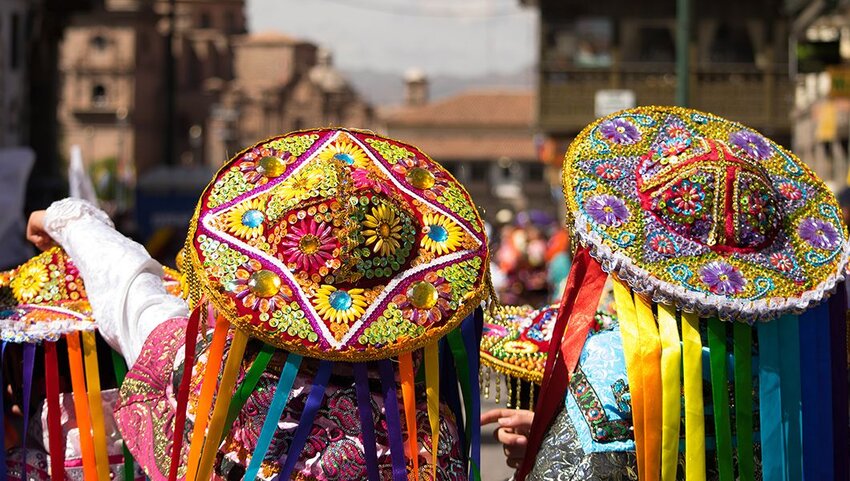 June is also great time of year to be in Cusco. The historic capital of the Inca Empire hosts Inti Raymi, a festival which honors Inti, the Incas' god of the sun. It was instigated by Pachacuti in the 15th century. (Incidentally, he was the Inca leader historians believe was probably responsible for building Machu Picchu.) Today's festival is a re-enactment of historical events. It begins at Koricancha, the Inca's magnificent golden temple, where a ritualistic offering is made to the sun god. Afterward, the Plaza de Armas becomes the focus for a colorful procession. Later, attention turns to the hilltop citadel of Sacsayhuaman, where a sizeable audience gathers to watch a ceremonial spectacle of drama, music, and dance.