Almost every traveler's bucket list includes some of America's most iconic landmarks, and rightly so. Who would want to miss the Statue of Liberty on a journey to NYC or the famous Alcatraz Island while cruising around San Francisco Bay?
In 1906 President Theodore Roosevelt declared the stone upwelling Devils Tower in Wyoming the first national monument using the newly created Antiquities Act. Today, the United States has 130 protected monuments. Some of these protected areas are chosen because of scientific value or natural beauty — like the Grand Canyon, which was established as a monument before it became a national park. Others preserve and honor important historical sites such as New York's Stonewall Inn and the California home of labor and civil rights leader César E. Chávez. While you may have already ticked off the big ones on your travels, here are seven often-overlooked national monuments that are more than worth a special trip.
Papahānaumokuākea Marine National Monument, Pacific Ocean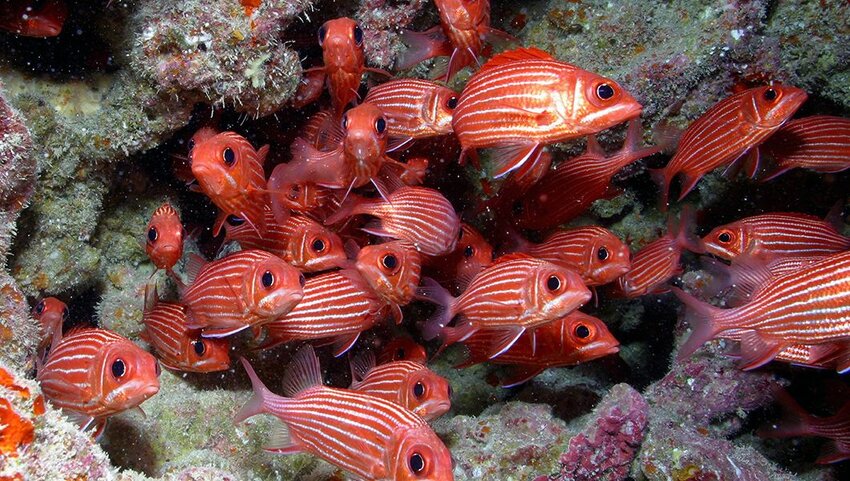 The largest protected area on the planet, this marine marvel covers 583,000 square miles of ocean including ten islands and atolls of the Northwestern Hawaiian Islands. Included in the grouping is Midway Atoll, which was made famous for a legendary naval battle that took place here in WWII. The monument's name honors the earth goddess Papahānaumokuākea and her husband/sky god Wākea. The protected area was established by President Theodore Roosevelt and then expanded by Franklin D. Roosevelt, George H.W. Bush, and Barack Obama.
Today Papahānaumokuākea is about the size of Germany, larger than all the U.S. National Parks combined, and a UNESCO World Heritage Site. It contains 10% of the world's tropical shallow water coral reef habitat and is home to over 7,000 species including spinner dolphins, hawksbill and green sea turtles, and the critically endangered Hawaiian monk seal. It also provides critical nesting sites for seabirds such as the Laysan and short-tailed albatross. Except for traditional Native Hawaiian uses and scientific research, access to the monument is extremely limited. Midway Atoll National Wildlife Refuge is currently not open for general visitation. Up-to-date permitting information for Papahānaumokuākea may be found here.
Camp Hale Continental Divide National Monument, Colorado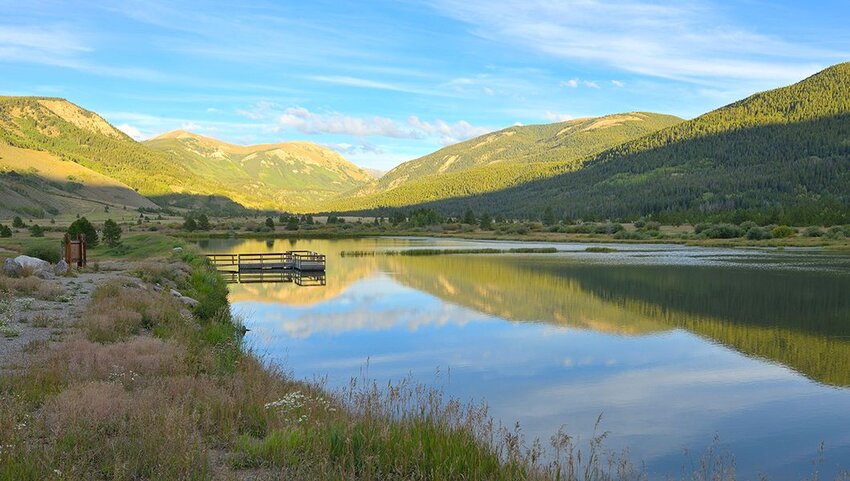 The newest national monument, Camp Hale, was designated in 2022, 80 years after it was established as a WWII training outpost. Sitting at 9,250 feet, the camp's location in Colorado's Pando Valley provided the high altitude and harsh conditions needed to equip soldiers for winter and mountain warfare waged in Europe's high peaks. This was the birthplace of the famed 10th Mountain Division, many of whom returned home to become instrumental in the development of Colorado's skiing, outdoor sports, and conservation industries.
A series of 30 rustic huts throughout the mountains honors the soldiers of the 10th Mountain Division. The newly designated monument comprises 53,804 acres, and offers four-season recreational opportunities including snowmobiling, fishing, and backpacking. The region was also culturally significant to the Ute people, who continue to hunt and gather medicinal plants from their ancestral homelands.
Charles Young Buffalo Soldiers National Monument, Ohio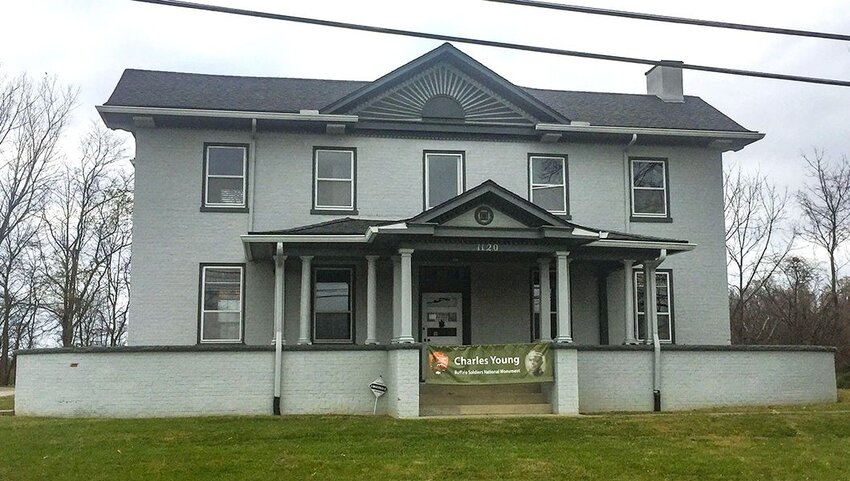 Born to enslaved parents at the end of the Civil War, Charles Young taught school before becoming only the third Black man to graduate from the U.S. Military Academy at West Point in 1889. Fluent in French and German, Young became the first Black colonel in the U.S. Army and led the "Buffalo Soldiers," a segregated calvary unit that fought valiantly in the Indian Wars. He returned to Ohio to teach Military Sciences & Tactics courses at Wilberforce University, the first program of its kind in the country for Black students. Young was also the first Black national park Superintendent, managing Sequoia National Park, and was a military attaché to Haiti, the Dominican Republic, and Liberia.
The site of Young's family properties near Wilberforce University was designated as the Charles Young Buffalo Soldiers National Monument in 2013 by President Obama. The monument honors Young's numerous accomplishments but also tells the story of the Buffalo soldiers who served their country over a nine-decade period, until President Truman mandated the desegregation of the U.S. military in 1948.
Poverty Point National Monument, Louisiana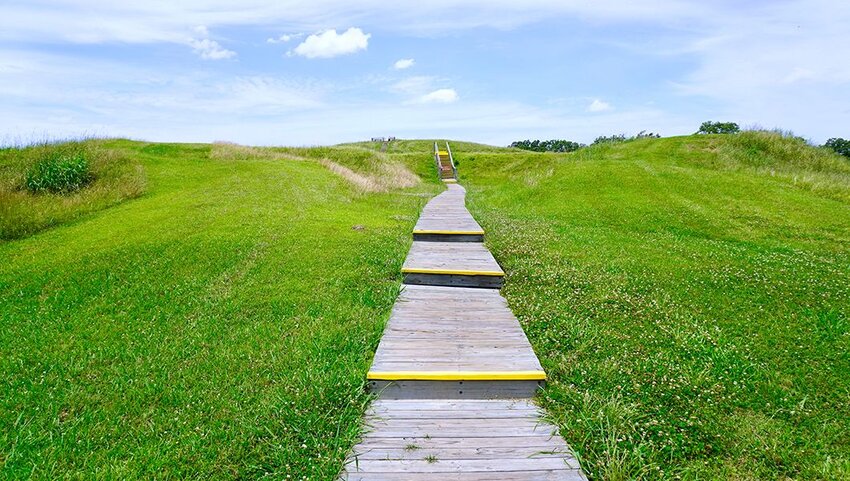 Archaeologists who began excavating Poverty Point in the 1950s believe that this enigmatic complex in the Lower Mississippi Valley is the site of the first city in North America, located in what is now northeastern Louisiana. The culture that constructed the C-shaped ridges of the earthenworks  — found nowhere else in the world — and built a series of ceremonial mounds and lived on the half-moon ridges. Constructed nearly 4,000 years ago, Poverty Point remained the planet's largest earthen monuments for more than 2,200 years.
Now a national monument and a UNESCO World Heritage Site, Poverty Point is open year-round with a visitors' center and museum featuring a large collection of stone artifacts and walkways that guide visitors through this amazing archaeological site. Poverty Point Reservoir State Park offers fishing, birding, and other outdoor recreational opportunities.
Katahdin Woods and Waters National Monument, Maine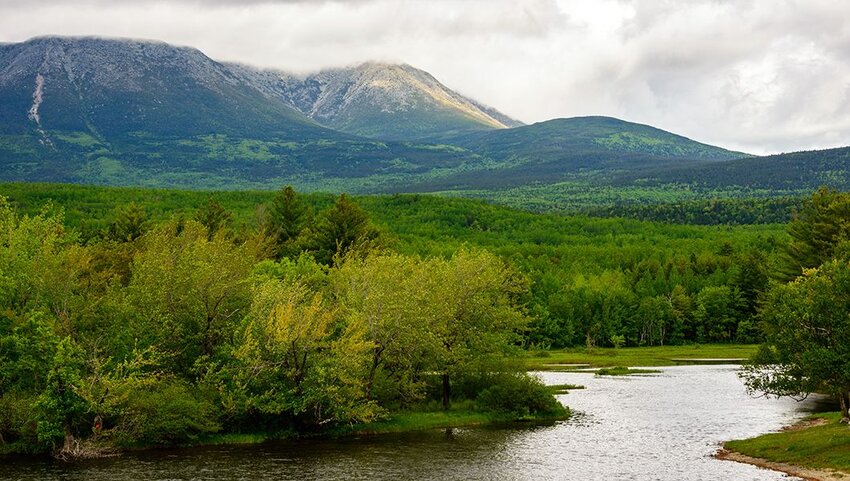 Almost 90 percent of Maine is covered in trees, making it the most-forested state in the country. In addition to proud stands of alder, birch, oak, and maple, the pristine wilds of Katahdin Woods and Waters contain mountains, wetlands, and glorious views of the state's highest peak, the centerpiece of Baxter State Park, which adjoins the monument. A birder's paradise, the woods teem with birds and wildlife, including moose, black bear, and Canada lynx, while the waters are home to river otters, Atlantic salmon, and brook trout.
Covering 87,564 acres, the monument has no electric lights or commercial power sources, so the skies above remain inky black and perfect for stargazing. Visitors who hike in summer can explore the same trails in colder months by snowshoe, cross-country skis or snowmobiles. Hunting and fishing (with proper licenses) are permitted in designated areas.
Admiralty Island National Monument, Alaska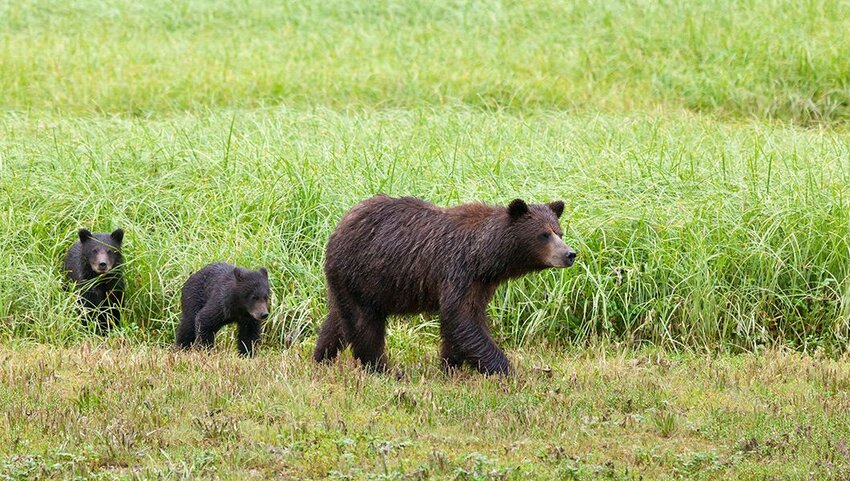 The Tlingít people named this island "Kootznoowoo" (Fortress of the Bear) and this almost 1 million square acre monument in the Tongass National Forest lives up to its name. Admiralty is home to around 1,600 brown ('grizzly') bears — the largest population on the planet. Dispersed camping and cabins are available, most located on inland lakes that are accessed by the Cross-Admiralty Canoe Route, a 32-mile trail system linking lakes and portages and providing paddlers passage from Mitchell Bay to Mole Harbor. The monument is only 15 miles from Juneau, so day trips are also popular via float plane into Pack Creek, where the wildlife viewing area allows lucky visitors to observe the bears that line up for the all-they-can-catch salmon buffet.
In addition to brown bears, the island provides habitat for approximately 5,000 bald eagles — also the heaviest concentration in the world — along with mink, otter, and Sitka black-tail deer.
Military Working Dog Teams National Monument, Texas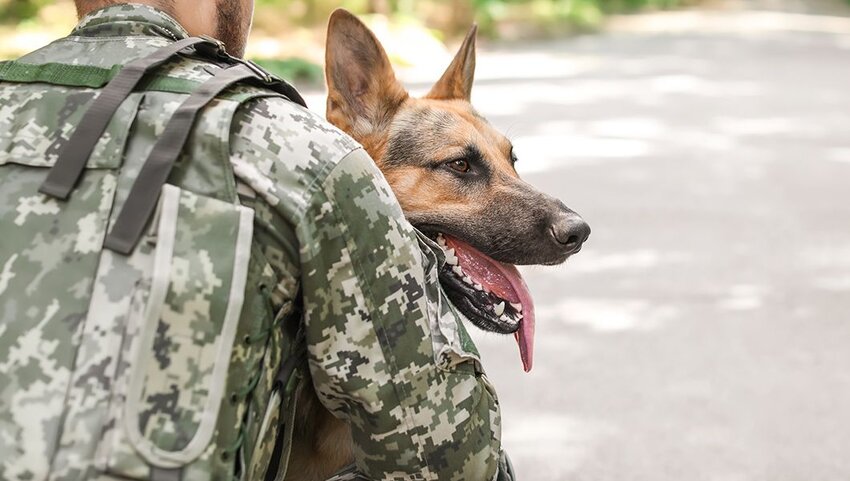 The country's smallest national monument is located on a working U.S. Air Force base (JBSA – Lackland) in San Antonio and honors the canine combatants that have assisted the U.S. military. Although war dogs have been used since ancient times, they weren't officially recognized by the U.S. military until WWII, when the Army K-9 Corps was created. Vietnam Veteran John Burnam handled German Shepherd scout dogs as an infantryman, and wanted a memorial to military working dogs. In 2013, it became a reality.
Lackland has historically trained working dogs for the armed services and other agencies, and has the nation's only veterinary hospital for working military dogs. A 3,000 square foot granite plaza features bronze sculptures of four working dogs and one handler, along with a fountain depicting a soldier pouring water into his helmet for his canine companion. U.S. residents may access the monument during visiting hour. Dogs are welcome.