There's a thrill to the constant motion and swelling soundscape of a Chicago summer. The stadiums spill over into the surrounding bars. The shopping districts pull racks out onto the sidewalks. Bar and pub patios are at maximum capacity.
Pedestrians are taking off into this multi-sensory city as it re-opens, following their renewed desire to take in as much as they can. But the amplification of everything feeling new again can leave even longtime city dwellers needing to take a breather. Sensory overload is a natural side effect of being an urbanite. Rather than push through it – that well-worn mantra and first instinct for most metropolitans – what if we can let the need for rest and pause find its place in our city experience on any given day?
Founder of the MBSR (Mindfulness-Based Stress Reduction) method and meditation guide Jon Kabit Zinn wrote, "Give yourself permission to allow this moment to be exactly as it is, and allow yourself to be exactly as you are." (He's also the guy who said, "Wherever you go, there you are.") This might be the perfect truism to have in your back pocket on the next Chicago adventure.
Taking a moment for mindful meditation can do wonders for a city explorer's vertigo. And no matter where you wander, there's a little spot to sit and 'just be' waiting nearby. Here's a handy pocket guide to Chicago's best places to meditate any time.
Garfield Park Conservatory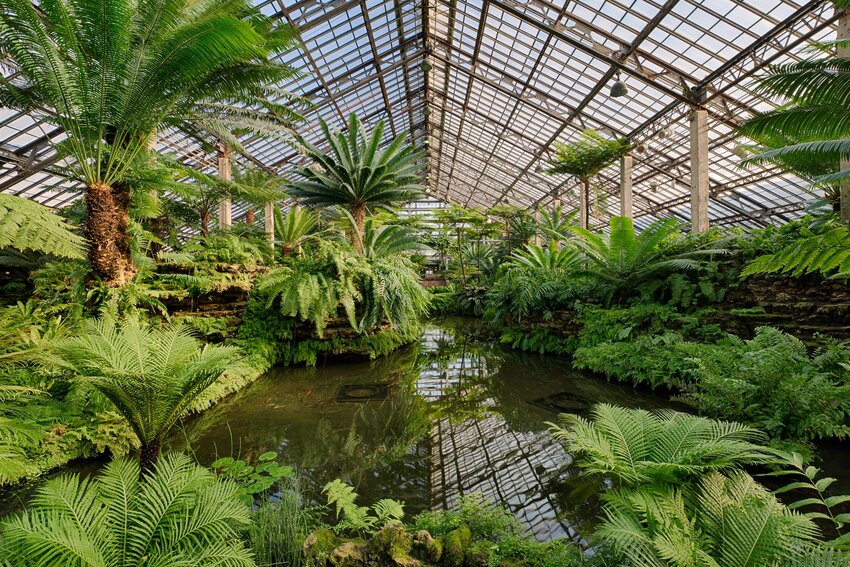 Opened in 1908 in the southwest neighborhood of Garfield Park, the conservatory is a stunning Prairie-style greenhouse with room after room of distinct botanical environments. Housing over 2,000 varieties of plant life, this richly oxygenated space is ideal for deep breathing meditations. Each room offers its own handful of places to practice: a canopied bench here, a mossy rock to sit and rest by a koi pond there.
Behind the conservatory sprawls an additional 10 acres of serenity. Those looking to take a meditative stance outdoors can lay a mat beneath an aspen tree or at the edge of the lily pond. The Conservatory's yearly calendar is filled with events offering meditative and immersive art experiences, including guided sound experiences led by local Chicago sound meditation guide, Davin Youngs.
Garden of the Phoenix and Sky Landing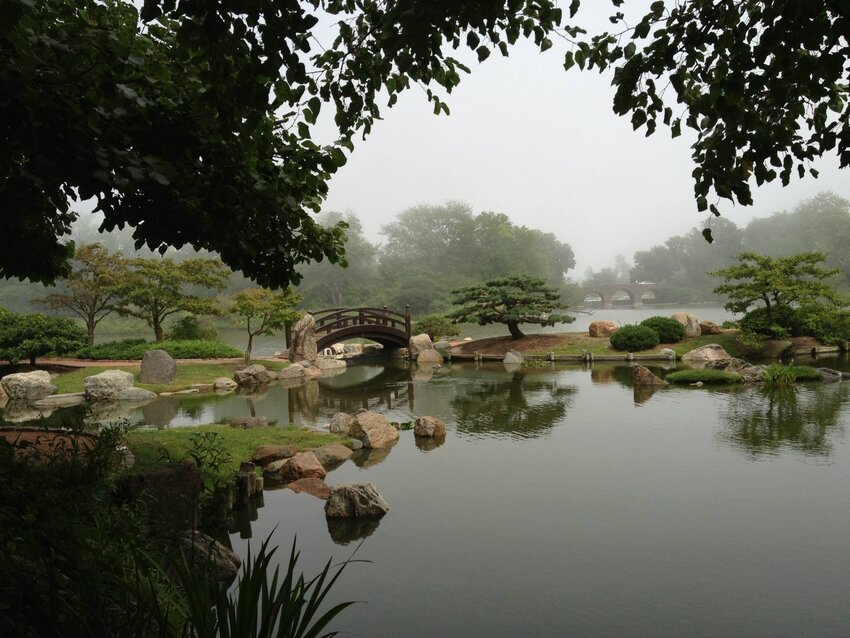 "Shikantaza," or "silent illumination" is the Japanese meditative practice in which the mind does not focus on any object, mantra, or even breath while in "zazen" or "seated position." This Japanese garden is the perfect spot to practice in this style. The garden sits on Jackson Park's Wooded Island, at the site of the original Ho-o-den ("Phoenix'') Pavilion, gifted by Chicago's sister city of Osaka, Japan in the late 19th century. Sadly, the pavilion was destroyed by a fire in the 1940s, but the Garden of the Phoenix serves as a beautiful, living reminder by incorporating Buddhist design elements like abundant greenery, running water, stone paths, and small bridges.
One of the most remarkable meditation spots on Wooded Island is the ethereal sculpture installation Sky Landing by Yoko Ono. She dedicated this large lotus structure to the park as a "landmark for peace" and Ono asks that visitors make their own wishes for peace while visiting.
Chicago Bahá'í Temple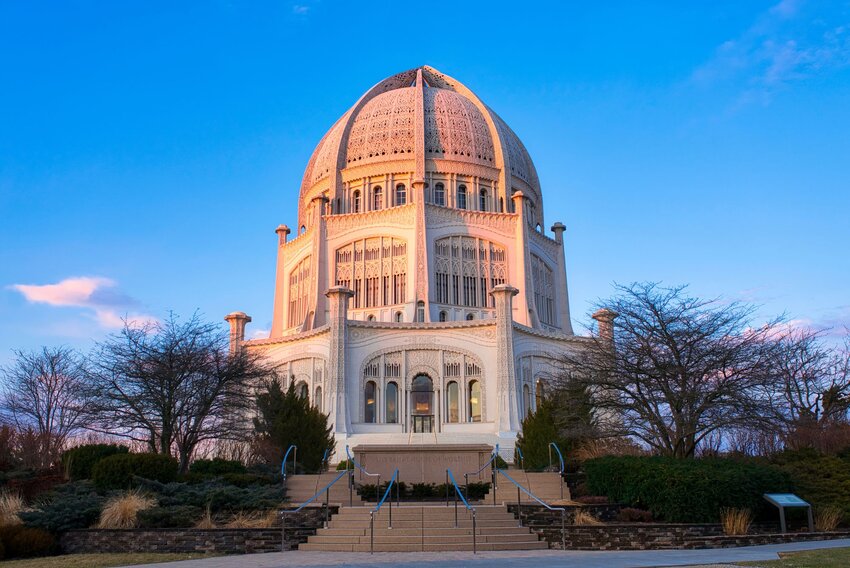 As you round the bend of the lakeshore into suburban Wilmette, the captivating lace details of the temple's dome and nine pillars, all limestone, sparkle in the sunlight. The grounds are minimalist and geometric, with a clear blue pool at their center. It's all so visually calming and cooling, but what's really special about this space, though, is that it's a multi-faith meditation space open to the public, daily. No services take place here. The Bahá'í Temple was designed in the 1920s by architect Louis Bourgeois, with consultation from the guru Abdu'l-Bahá himself, to be a house of quiet, personal meditation, no matter your spiritual leanings. In this way, it's extraordinarily inclusive and respectful to all who practice mindfulness.
Judy Istock Butterfly Haven
Across many beliefs, the butterfly symbolizes spiritual transformation. Right off the Red Line, in Chicago's famous Lincoln Park, you can not only reflect on the symbolism of the butterfly – you can spend time with thousands of them. Opened in 1999 by the Chicago Academy of Science, this pleasant little haven houses over 2,000 varieties of butterflies. Guests can experience a "first release" every day, observing different kinds of butterflies emerge from their cocoons and take their very first flight. The Sanctuary also hosts regularly scheduled "Butterfly Haven Yoga" in the mornings over the summer, offering those looking for a little guidance and community a space to connect.
Bohemian National Cemetery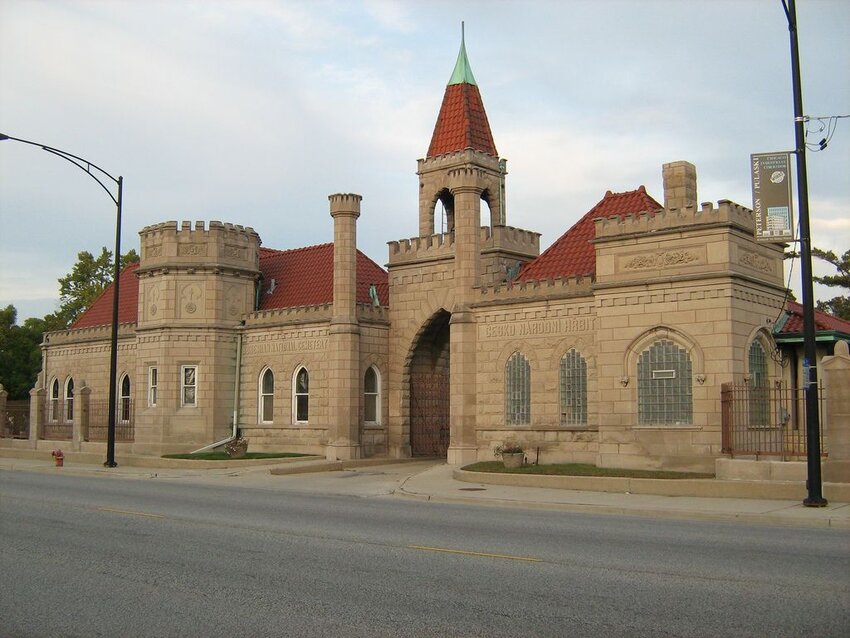 Perhaps a less obvious choice for a meditation spot, the charm and serenity of the Bohemian Cemetery lie in the slightly overgrown prairie feel at its perimeters and the mesmerizing statues that live there. Paths to different enclaves of beautiful stonework paved into the landscape offer an easy, meditative stroll, and while this cemetery feels slightly more remote than others, its large, stone entrance opens up right off a busy intersection on Chicago's northwest side. There's a quiet, contemplative atmosphere here that's almost tangible. Two statues by Czech-American sculptor Albin Polasek can be found inside – The Pilgrim and Moter, both thought-provoking in their own right, draw art lovers to this spot. But what's especially nice about Bohemian is the opportunity to sit with eyes closed, listening to the breeze rustle through willow branches and being present with gratitude.
Humboldt Park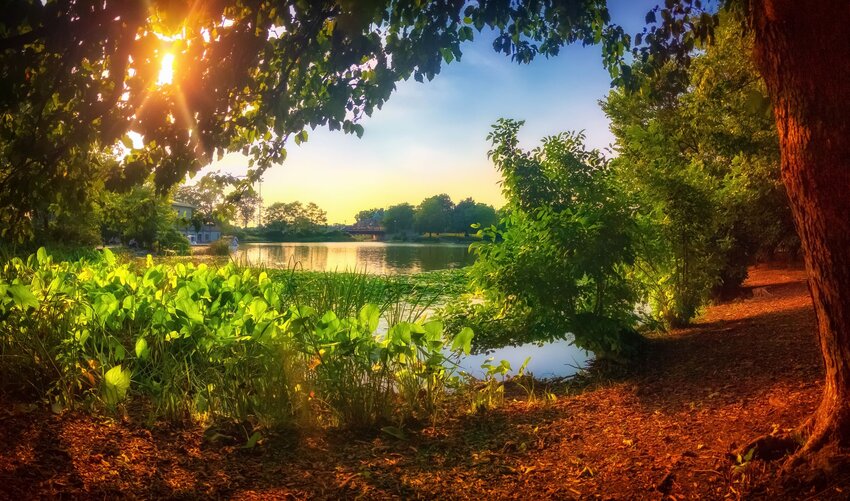 Humboldt Park is one of Chicago's largest and most beautiful city parks. The natural habitats inside feel a world away from the huge boulevard just outside its gate – including wetlands, prairies, a river, and woodlands. A large lagoon lies at the park's central point, with a stately arched boathouse at its bank that offers a perfect vantage point to enjoy the park's splendor after a morning jog or a hike through the peaceful two-mile trail loop.
Amethyst Room at King Spa
Here's a tip locals know and pass along when someone expresses being fatigued or overwhelmed during their visit: "Take the day off. Go to King Spa." This huge Korean spa and sauna is set in the middle of a shopping mall enclave in near-West suburban Niles. It looks more like a Home Depot from the parking lot, but a world of healing awaits inside. Open 24 hours, seven days a week, you can spend an entire day detoxifying in herbal baths and sweating out stress in the saunas here. Or head upstairs to find a quiet moment in one of King Spa's retreat rooms. The Amethyst Room is a silent space cocooned in infrared light and filled with large amethyst geodes for energy cleansing. And the floor itself is covered in a layer of detoxifying soil, where mats are laid out, encouraging guests to meditate or take a restorative nap.
Sunset at Rainbow Beach Dunes
Many Chicagoans take off for Indiana or Michigan to experience a day at the coastal sand dunes. But a little further away from the beachfront hot spots along Lake Michigan, natural dunes remain preserved right here in the city. Rainbow Beach, on the South Shore, is a nature lover's destination. It's named after the US Army's "Rainbow Division" of WWI and was, at that time in history, a popular weekend destination for families. Today, the beach attracts bird watchers, hikers, and those seeking a secluded space for their thoughts. Rainbow Beach contains over a hundred acres of coastal dune habitat, including rare and unexpected plant and bird species. The higher dunes also provide an impeccable view of all the colors of a Lake Michigan sunset.
The Art Institute of Chicago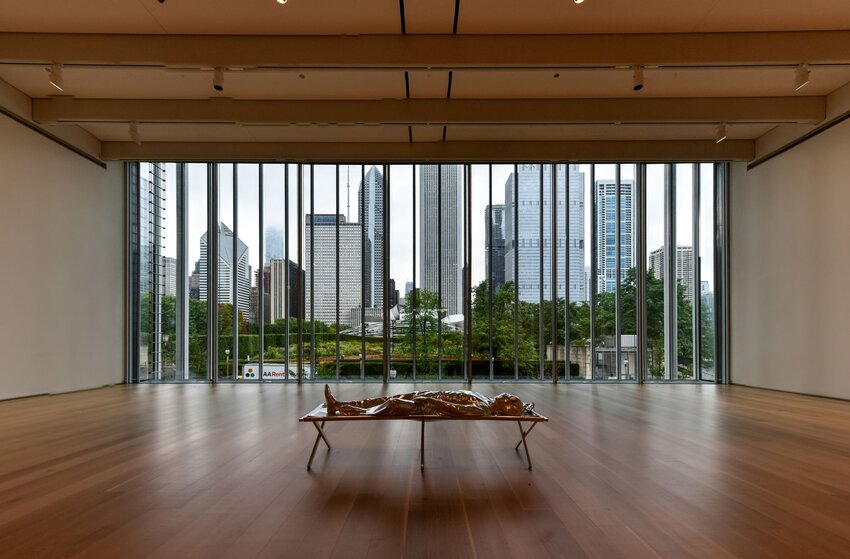 I remember the first moment I stood before a Mark Rothko painting at the Art Institute. I'd seen the pieces before on a smaller scale and never really understood their impact. I'd read about Rothko saying his paintings should be experienced very close up so that the colors wash over the viewer. This is what I did that day. I stood very near the painting, looming and intense in person. I cleared my mind and simply let the colors wash over me. I stood there, magnetized, for more than five minutes. This was when I realized this artist, who once said, "Silence is so accurate," had created a meditative space for me. Any piece that seems to beckon for the viewer to sit and stay, quietly, with the experience can effectively shut out the outside world and bring the focus inward. If the crowds pick up in the galleries, the South Garden and fountain area await, providing another mental and physical space to recharge.