Beyond the incredible food and sublime beaches, Mexico is home to some truly unusual and bizarre traditions, all of which contribute to making it a colorful and compelling destination to visit. Unsurprisingly for a country that is notable for its unique culture, Mexico's most famous festival is Dia de los Muertos (Day of the Dead). An intriguing contrast of mournful and merry, nowhere in the world is death celebrated with such exuberance.
As might be expected, there is an abundance of extraordinary places to explore across this massive country. From quirky art and offbeat museums to strange religious rituals, Mexico has it all. If you want to experience the beating heart of this incredible country, here are nine of the most unusual experiences to have.
Isla de las Munecas – Island of the Dolls, Mexico City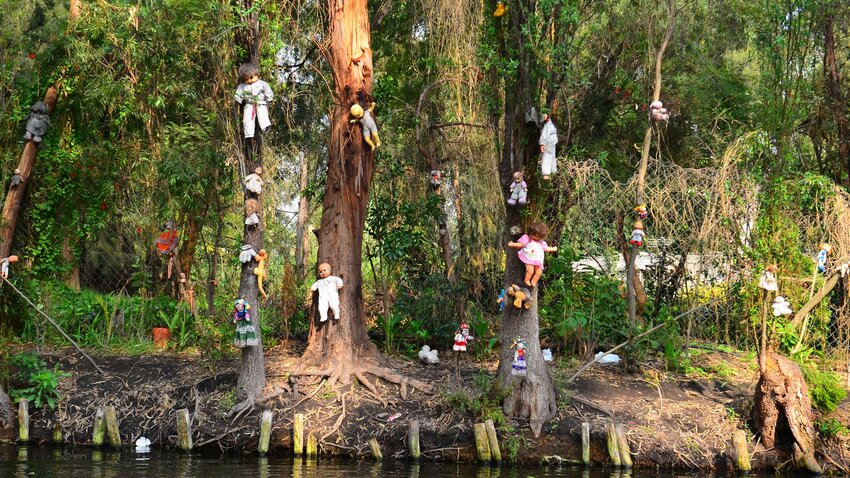 Revelers eat, drink, and party on the colorful boats that ply the canals of Xochimico. The haunting sound of mariachi fills the air, yet partygoers are oblivious to the fact that a bone-chilling island is located just a short distance away. There, creepy dolls in various states of decay hang eerily from trees. As the story goes, these dolls are possessed by the spirit of a girl who tragically drowned in the nearby water. The island's caretaker discovered a doll belonging to the girl and decided to hang it from a tree in her honor. Believing that the doll was possessed, he hung dolls throughout the island in an attempt to placate the girl's spirit. Since then, the Island of the Dolls has become a tourist attraction and visitors add their own dolls to the grisly display.
Museo de las Momias de Guanajuato – The Mummy Museum of Guanajuato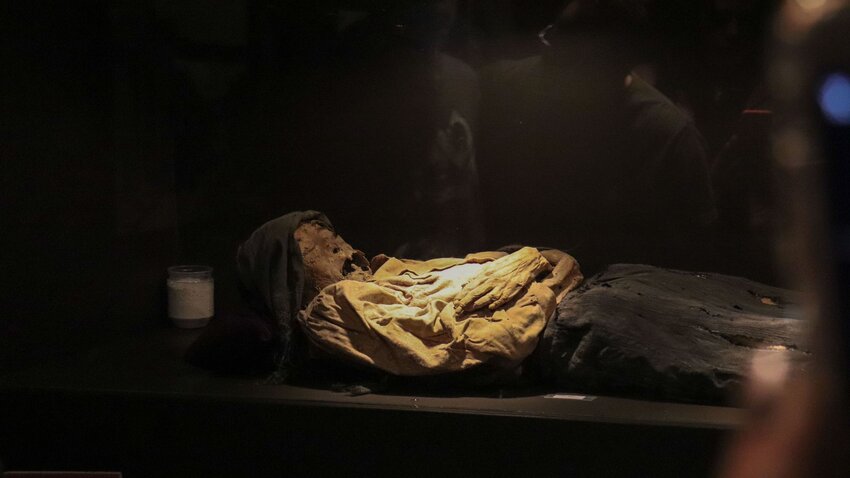 Not for the faint-hearted, this macabre museum is situated in the attractive city of Guanajuato. Back in the mid-nineteenth century, a new law was introduced requiring relations of the deceased to pay a grave tax. When the bodies related to those who couldn't pay were dug up, many had become mummified due to the dry climate. After a while, the authorities had stockpiled enough bodies to open a museum. Many of the exhibits are disturbing — some appear to have died in excruciating pain and one woman had the misfortune of being buried alive. It has to be said that it isn't for everyone, but the morbidly inquisitive will be fascinated.
Las Pozas (The Pools)  – Xilitla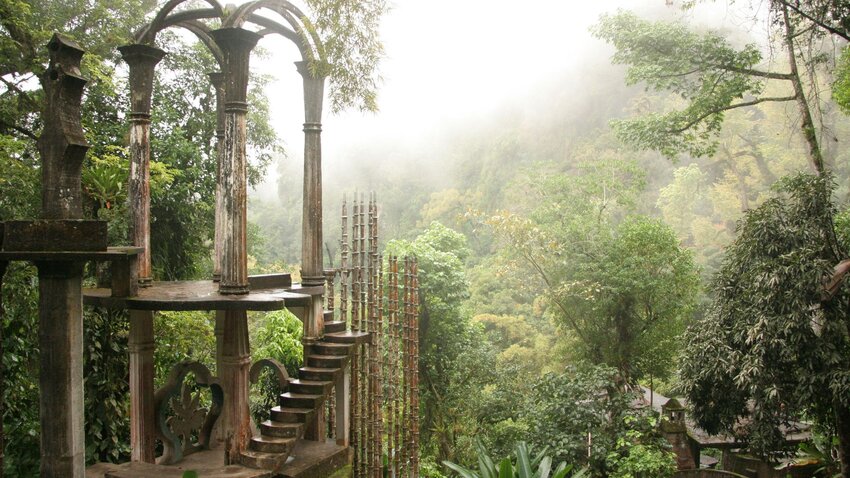 Hidden high in the mountains of a lush tropical rainforest near the village of Xilitla lies a surreal jungle wonderland. Created by the eccentric English sculptor Edward James, a visit to Las Pozas feels akin to being in a psychedelic dream. Extraordinary structures such as giant flowers, serpents, and cacti are concealed amongst the dense foliage. Gateways open onto mysterious paths and a pagoda situated in front of a beautiful waterfall appears like a scene from Greek mythology. Visitors can take a dip in the pools at the foot of the falls, which is truly a magical and memorable experience. Approximately a five-hour drive from the city of San Luis Potosi, this remote and otherworldly fantasyland is undoubtedly worth the journey.
Sonora Witchcraft Market – Mexico City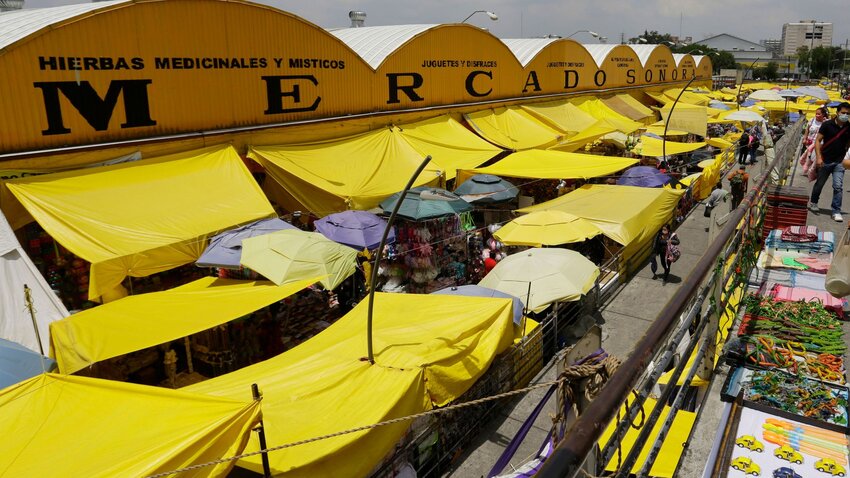 Forget the doctor or local drugstore, this witchcraft market is a one-stop shop for many Mexico City residents that blends ancient indigenous beliefs with traditional Catholicism. At first appearance, it looks like any other market, with pots, pans and other mundane articles for sale. However, delve into the market's core and you'll discover a voodoo world of amulets and shrunken heads. If you aren't sure where to start, have no fear: there are shamans on hand – practitioners of ancient healing – to offer advice on all manner of lotions, potions, and spells.
The Chapel of Jimmy Ray – San Miguel de Allende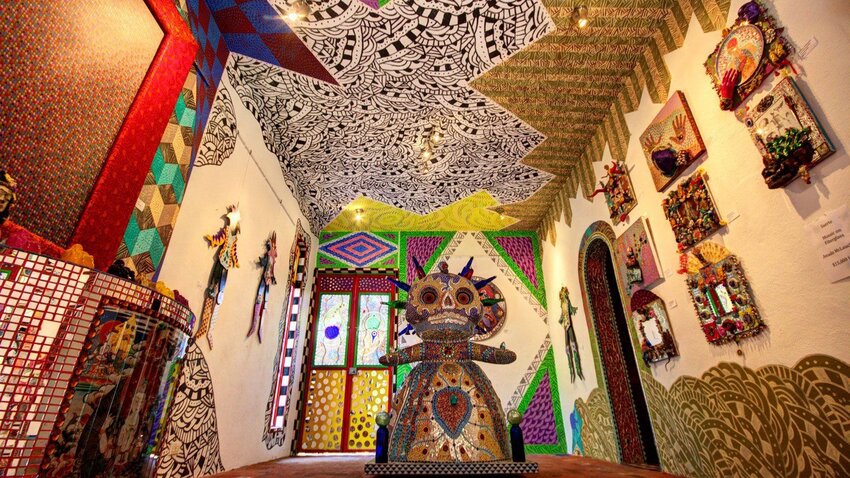 This little-known oasis in the desert can be found a few miles outside the lovely colonial city of San Miguel de Allende. It's a captivating hippy dwelling, which is worthy of a trip for anyone with an interest in art or the counterculture. Known as La Casa de Color and the brainchild of Anado McLaughlin, it's named after his father and every surface of the house, studio, and garden is a stunning work of art. Using everything from seashells to broken pottery to recycled glass to create remarkable mosaics, McLaughlin's attention to detail is incredible. With sculptures and paintings scattered throughout the house, there's a surprise around every corner. It's a fascinating glimpse of 60s sub-culture at its most vibrant and exciting.
Church of San Juan, Chamula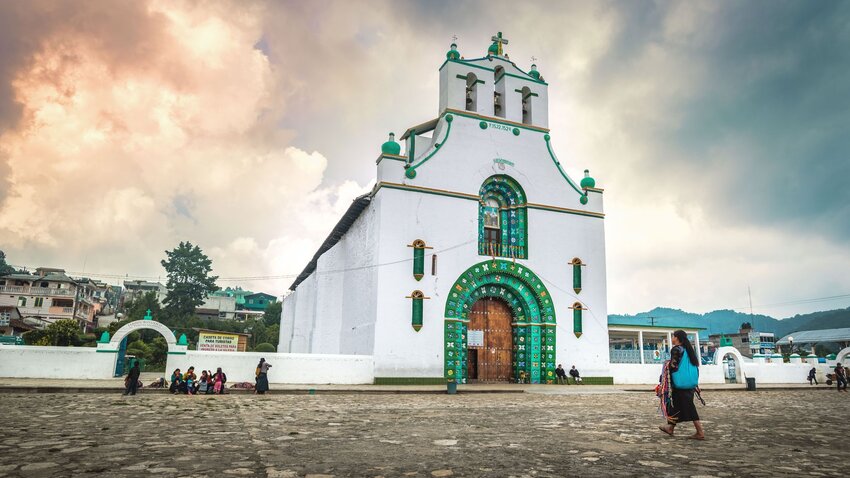 Chamula, in the state of Chiapas, is home to the indigenous Tzotzil people. The distinctive style of worship that takes place at their church, a blend of ancient Mayan tradition and Catholicism, is what draws visitors far and wide. This pretty church looks like any other from the exterior, but within its walls there are no pews and the floors are covered in pine needles. Thousands of candles illuminate the church and the air is thick with incense, creating an intense atmosphere. Groups of worshippers sit on the ground chanting and drinking a local liquor called pox. Coca Cola is also commonly consumed, the burping it induces believed to cast out negative spirits from the body. Occasionally, a shaman will sacrifice a chicken, apparently transferring its healthy spirit to the body of an ailing devotee.
Museo del Juguete Antiguo (Toy Museum) – Mexico City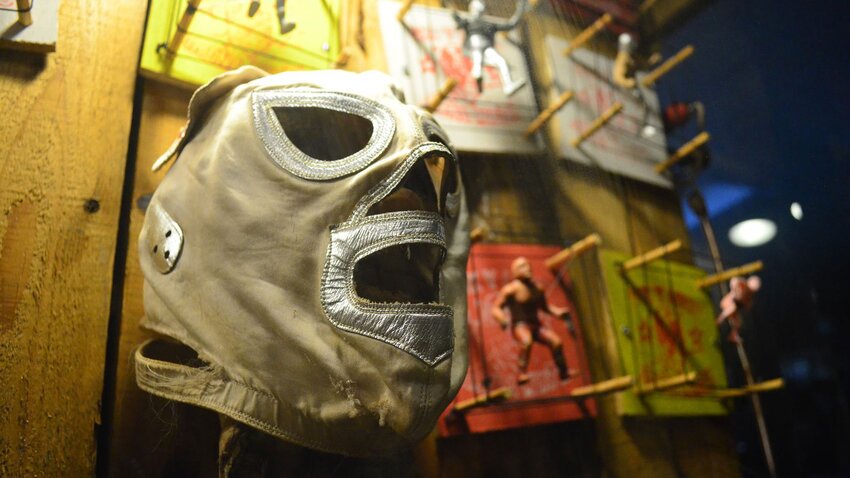 Located in the neighborhood of Doctores, this bizarre, rough-around-the-edges museum has to be seen to be believed. Created by Japanese immigrant Yukio Shimizu and housed in a multi-story warehouse, it's home to the largest collection of toys in the world. Brimming with everything from Lucha Libre wrestling models and Barbie Dolls to large-scale spaceships and buses, there are nooks and crannies galore to explore in the sprawling building. Many of the toys will evoke feelings of nostalgia for older visitors, but there is no shortage of odd and creepy exhibits amongst the Peanuts characters and Hello Kitties. Don't miss the rooftop and parking lot, which have an impressive display of street art.
The Cenotes of Yucatan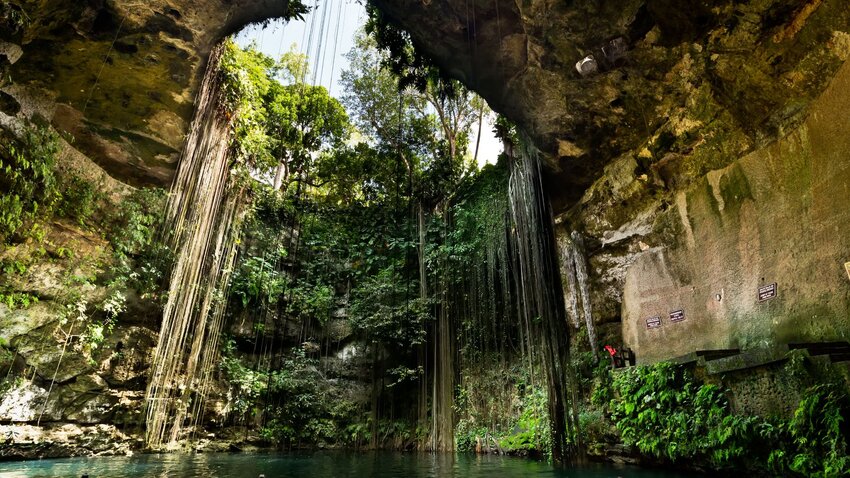 An abundance of sinkholes, known as cenotes, are the most unusual feature of the landscape in Yucatan, South Mexico. Forming part of a huge underground network of caverns and channels, the Mayans believed that the cenotes were portals to the afterlife. It is also thought that they were used for human sacrifice back in the day. If that doesn't deter you, a cenote can be an incredibly atmospheric place to take a dip. Cenote Xkeken, a couple of miles from the colonial city of Valladolid, is like a natural cathedral with light streaming through a hole in the top of the limestone cavern and illuminating the turquoise water beneath. As bats fly overhead, catfish nip at your toes. It's a blissful and otherworldly experience that you won't forget.
Santuario Nacional del Angel de la Santa Muerte (The Saint of Death) – Mexico City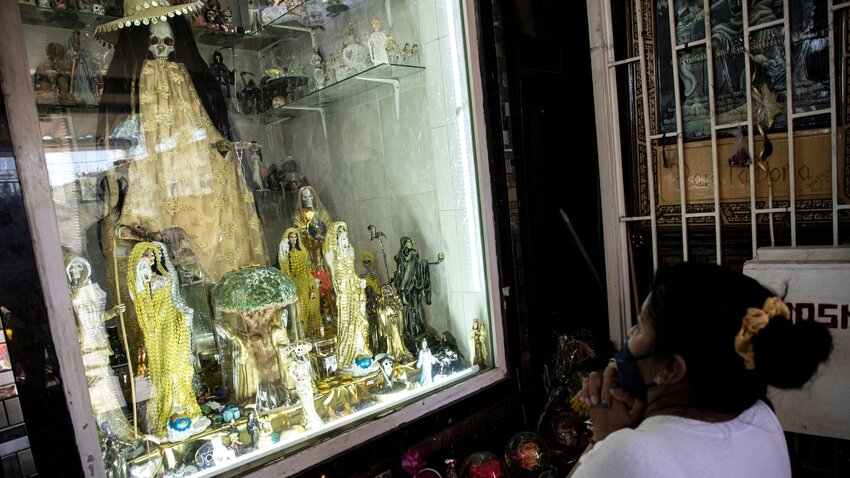 Those who dare to venture into Tepito — the most notorious neighborhood of Mexico City — may just encounter Santa Muerte, otherwise known as the Saint of Death. Linked to ritual murders and popular amongst drug cartels, the cult of the controversial Saint of Death is the fastest-growing belief system in Mexico. Attired in a wig and a dress, the grinning skeleton was originally kept in the family home of Senora Enriqueta Romero for many years, but Romero believed that it was only fair to share the deity, who can now be seen on the street in front of her house. The Saint of Death receives daily offerings of everything from tequila to cigarettes by worshippers who travel from all over the world to pay their respects.