Mexico is renowned for its friendly, hospitable residents, rich culture, and mouthwatering food, but many of the travelers who make their way here come for the beaches. This beautiful country has long been known as one of the world's best destinations for a beach getaway.
With 5,800 miles of coastline touching both the Pacific Ocean and the Gulf of Mexico, Mexico offers everything from sandy stretches for barefoot parties to empty beaches with powerful waves for surfing, and pristine white sands kissed by clear turquoise water. We've scoped out the very best beaches in the country from Baja to the Yucatan to help you plan your next trip.
Playa Balandra, La Paz, Baja California Sur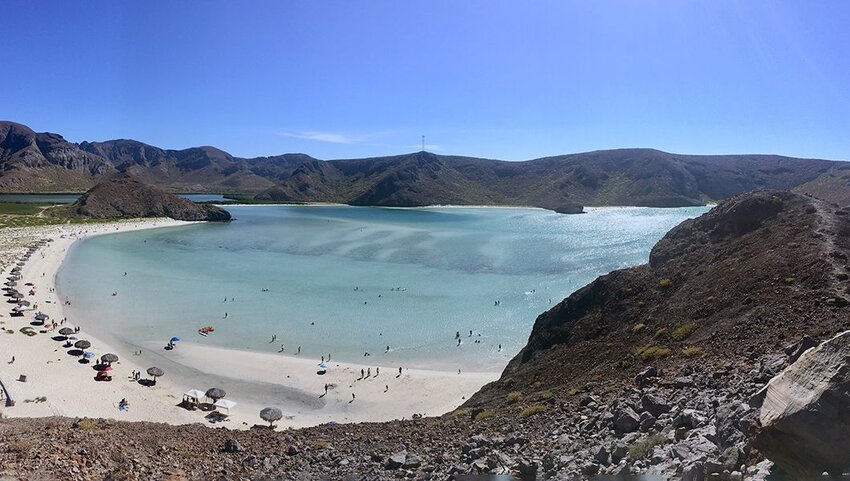 Playa is the Spanish word for beach and Playa Balandra is often ranked among the most beautiful in all of Mexico. Just 30 minutes north of the La Paz city center, it boasts dreamy translucent blue waters like a big natural swimming pool fronted by white, powdery soft the sands. The water doesn't get deeper than waist level and at low tide, it's easy to walk on the bay's sandy bottom to view the unusual rock formations around the shoreline, including its famous mushroom-shaped rock. You'll find palapas along the beach providing a place to relax in the shade too, and there's usually a vendor renting kayaks and paddleboards along with a food truck or two selling beverages and light bites.
Playa del Amor (Lovers Beach), Cabo San Lucas, Baja California Sur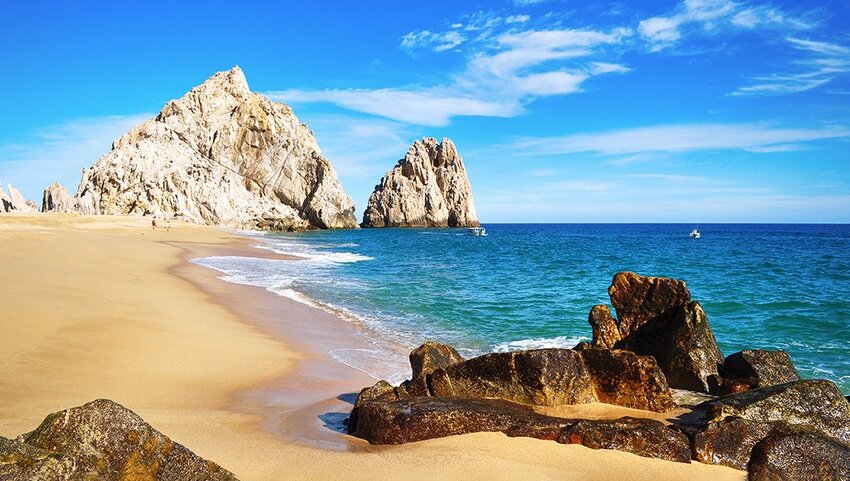 Lovers Beach, officially Playa del Amor, is the most famous beach in Cabo San Lucas with its iconic arch, unspoiled golden sands and sparkling cobalt waters that have become a symbol of the city. It can only be reached by boat but there are many water taxis available from Medano Beach and the Cabo Marina that can bring you there. Or you can rent a kayak and paddle out yourself from either location. This is one of the best places in the region for snorkeling, and with an abundance of colorful fish it's like swimming in an aquarium. During the winter months, keep an eye out for humpback and gray whales that frequent the area.
Cocos Beach, Isla Holbox, Quintana Roo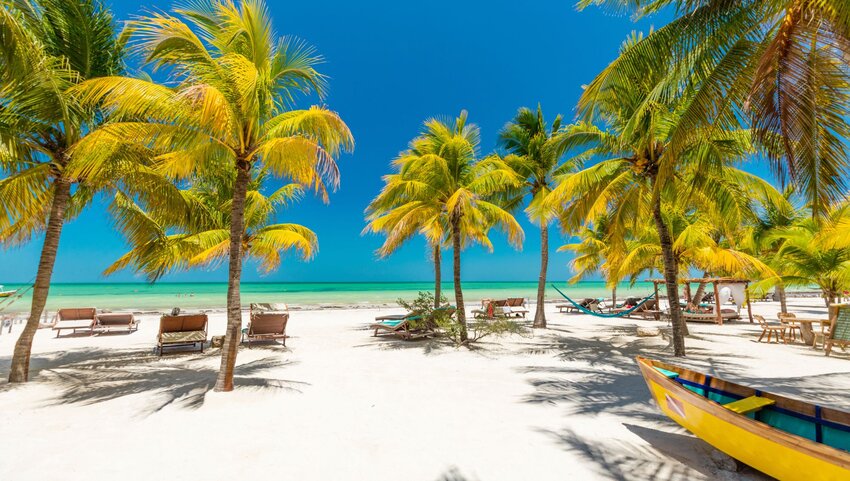 An undeveloped island paradise just three hours from Cancun, some say Isla Holbox is the best-kept secret in Yucatan with seven miles of idyllic sands and crystal-clear blue water. Set within the Balam biosphere reserve, it offers a laid-back atmosphere and abundant wildlife that includes endangered sea turtles, dolphins, whale sharks, pelicans, and flamingos. While all of its beaches are beautiful, Playa Punta Cocos is a standout on the island's western point, providing seclusion and tranquility without the crowds, perfect for lounging in a hammock on the water or in a beach chair. After dark, you can even witness bioluminescence with the shore illuminated in a surreal blue glow, the result of tiny phytoplankton in the water.
Playa Maroma, Riviera Maya, Quintana Roo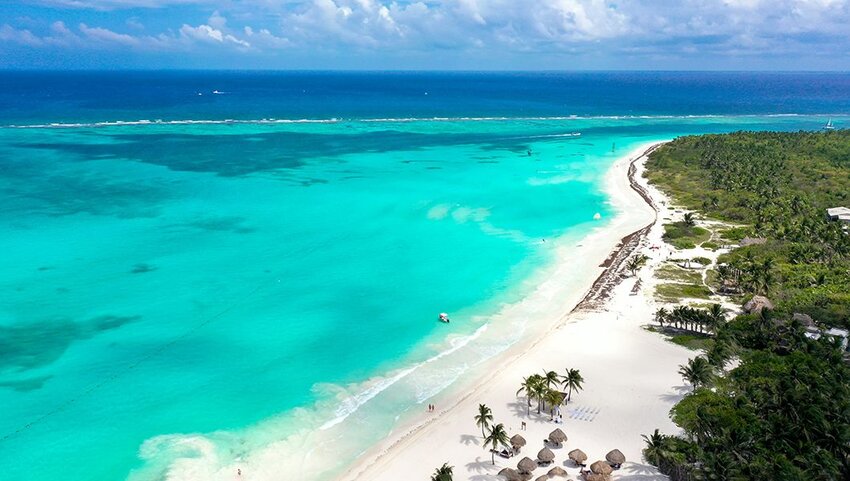 Often named among the best beaches in the world, Playa Maroma is an exclusive stretch along the Riviera Maya that can only be accessed by booking a reservation for lunch at one of the local restaurants or staying at one of a few select hotels here. That includes Maroma Resort and Spa, Secrets Maroma Riviera Cancun, Catalonia Playa Maroma or El Dorado Maroma, which also has one of the region's rare overwater bungalows. A stay at any of the above is well worth the opportunity to experience the pearly white sands edged by calm, brilliant blue water. Outstanding swimming and snorkeling can be enjoyed here as well when the winds aren't too strong.
Playa Paraiso, Tulum, Quintana Roo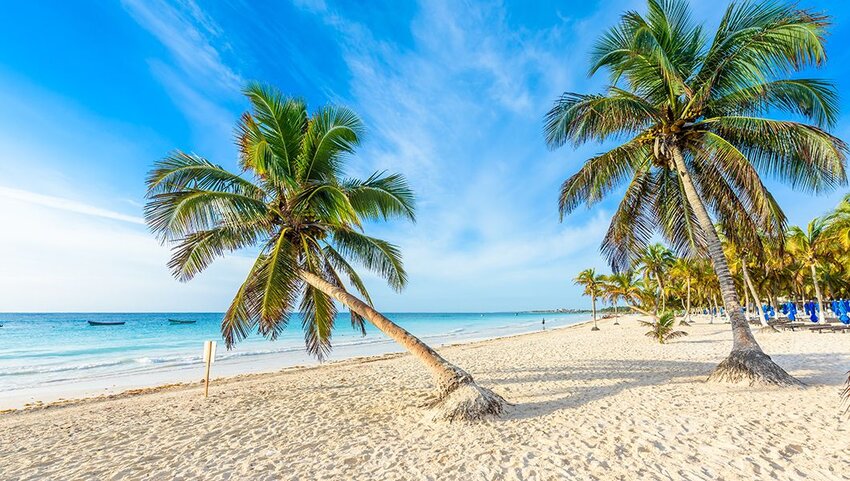 Playa Paraiso is another one of the most famous and most spectacular beaches in all of Mexico, located just south of Tulum's iconic ruins overlooking the Caribbean Sea. While this is one of the most popular spots to be in the area, as it's a very wide stretch of powder sugar-like sands there's plenty of room for all. But you'll want to come early to find a perfect spot, perhaps tossing down a beach blanket beneath the shade of a palm tree.
Playa Paraiso Beach Club is located here, ideal if you want to spend the day, with sunbeds and umbrellas available. It also offers food and drink service with a varied menu that ranges from light international bites to exotic dishes like lobster.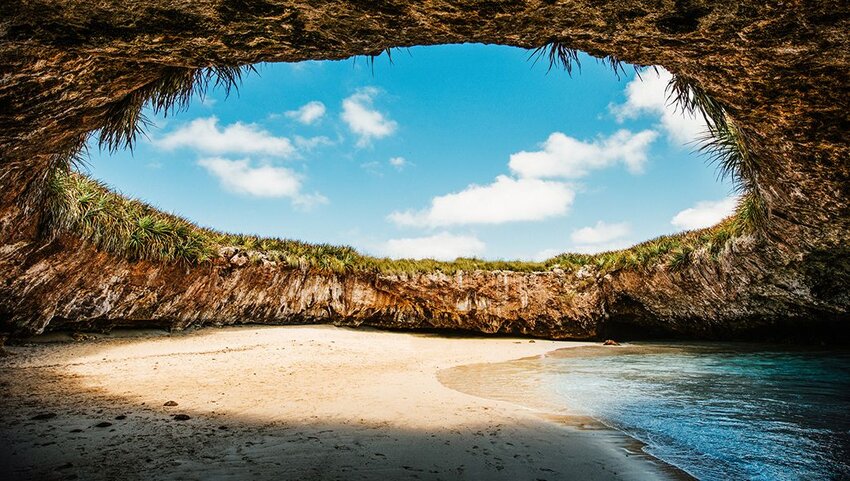 The "Hidden Beach," officially called Playa del Amor or the "beach of love," is located on Marietas Island, one of the islands that make up Marietas Islands National Park an hour northwest of Puerto Vallarta. It's one of the most unique and magnificent islands along the entire west coast of Mexico. A gaping hole in the lush green surface of the island opens up to the hidden sands looking like something from a fantasy novel. It can only be accessed through a long water tunnel that links the beach to the ocean, with about six feet of space above water level, allowing visitors to arrive by kayak or by swimming.
Playa Carrizalillo, Puerto Escondido, Oaxaca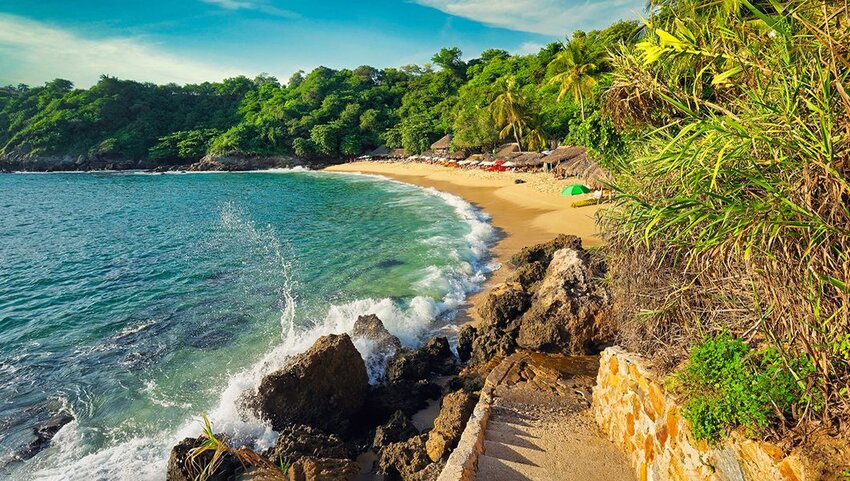 While most visitors to Puerto Escondido find themselves soaking up the sun and sipping margaritas on Playa Zicatela, smaller and more secluded Playa Carrizalillo is a local favorite with the sandy beach set in a sheltered cove. It can be reached by ascending some 150 steps, with your reward for the effort the gorgeous crescent-shaped sands that are ringed by swaying palms and framed by turquoise water. Just beyond there's a row of barefoot casual bars where you can enjoy your drink alongside delectable dishes like coconut shrimp, an area favorite. Be sure to stick around for a jaw-dropping sunset.