Home to 19 federally recognized Pueblo communities on ancestral land and displaying totally spellbinding natural landscapes like rugged mountains and vast deserts, New Mexico embodies some of the country's most diverse scenery.
Coupled with its blend of Native American, Mexican, Spanish, and Anglo-American cultural influences, New Mexico is a destination that also boasts historical and cultural significance. With a plethora of year-round festivals, an ever-flourishing dining scene, and plenty of outdoor recreation opportunities, the Land of Enchantment is a perennial favorite destination for travelers – whether you want to celebrate the fine arts, indulge in its fiery hatch chile-infused dishes, or explore its plunging canyon cliffs and red rock mesas.

Best Time to Visit New Mexico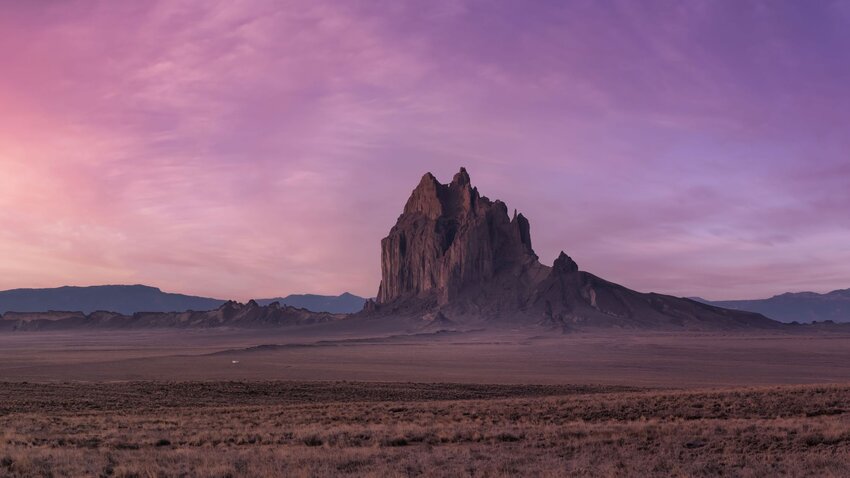 With balmy weather throughout June, July, and August, these summer months are the most popular for outdoor adventurers who want to explore the state via its extensive network of hiking and mountain biking trails. Traverse the dunes of White Sands National Park, conquer the granite peaks of the Sandia Mountains in the high desert, or trek to the tumbling waterfalls of Jemez Springs.
If you're looking to escape the crowds, then September through February typically sees fewer visitors, with fall and springtime offering a more temperate climate and breezy weather. To catch the vibrant wildflowers in full bloom in the desert areas, time your visit for mid- to late-spring.
But with year-round events and festivals — like the Indian Market in August and the Albuquerque International Balloon Fiesta in October — plus its outdoor recreation opportunities, New Mexico welcomes culture, art lovers, and those after active pursuits throughout the year.

How to Get Around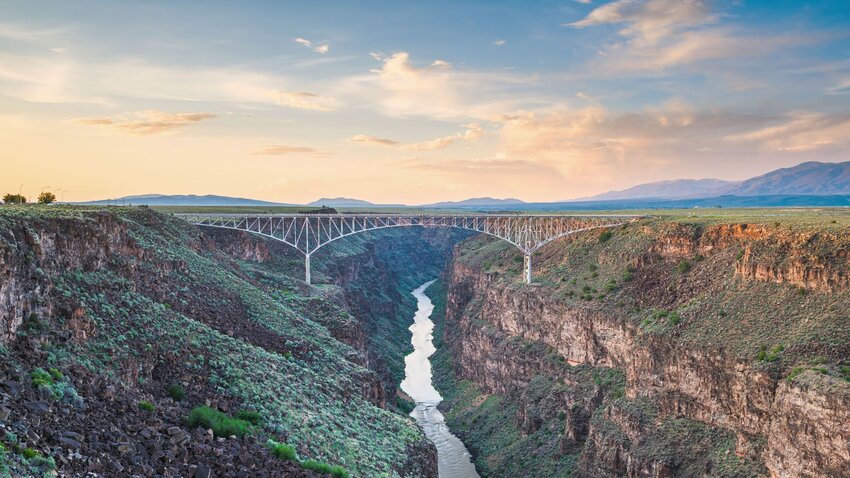 The cities of Albuquerque and Santa Fe are well connected by shuttle, bus, and train services, allowing travelers to easily transit between the two.
Emblazoned with the logo of the state bird, the roadrunner, the Rail Runner is a train service that connects passengers between Albuquerque and Santa Fe. The 1.5-hour journey along the Rio Grande transports you through ancient Pueblo settlements and past soaring peaks and rugged buttes.
By far the most convenient way to navigate New Mexico's vast desert spaces and open roads is by car, which also gives you the flexibility to make up your itinerary as you go. But travelers without a vehicle can rely on the custom door-to-door services of ABQ Express Shuttle, which connects Albuquerque, Santa Fe, Taos, and Farmington with the rest of New Mexico.

Albuquerque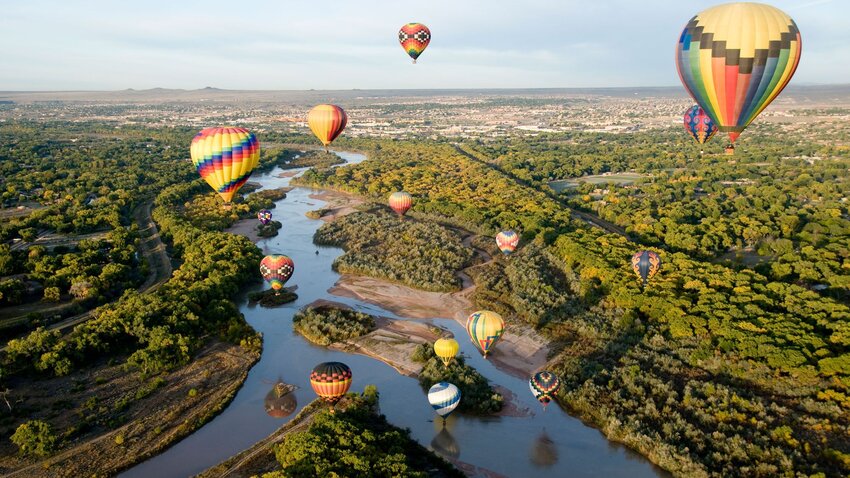 New Mexico's largest city plays host to the Albuquerque International Balloon Fiesta for nine days each October, drawing an influx of visitors to observe the morning mass ascensions when over 500 balloons take to the skies at dawn for an enchanting sight.
Otherwise, Albuquerque remains a destination that most travelers skip in favor of Santa Fe. But those who stay are rewarded with the opportunity to experience the city's dynamic blend of Spanish and Native American influences. Explore Old Town and its historic adobe buildings that house the San Felipe de Neri Church, a handful of museums, and a collection of shops that sell Native American handicrafts.
Celebrate the culture, history, and art of New Mexico's Pueblo people by visiting the Indian Pueblo Cultural Center two miles north of Old Town. Time your visit for the weekend when the courtyard comes alive to the beat of drums, shaking rattles, and Native American dancers in regalia. Then sample traditional Native American and feast day dishes like posole (a rich stew typically made with hominy, slow-cooked pork, and chiles), fry bread, and Tewa tacos at the on-site Indian Pueblo Kitchen.

Santa Fe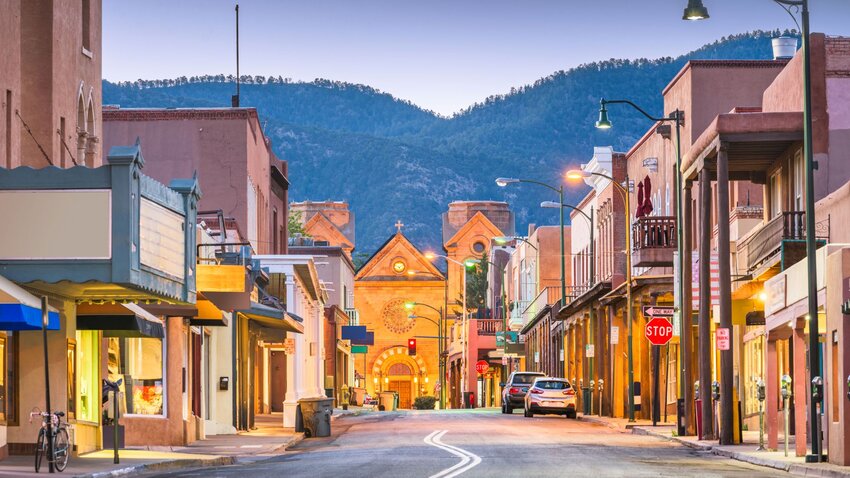 Founded sometime between 1607 and 1610, Santa Fe serves as America's oldest capital. Its picturesque streets and lanes are characterized by low adobe homes and Spanish colonial churches.
Spend an afternoon people-watching at the Plaza, the city's main market square. Flanked by galleries, shops, cafés, and restaurants, this is a constant hub of activity and the town's lively gathering place.
Wander Canyon Road, home to over 80 art galleries and studios, and admire the distinctively Southwestern sculptures, paintings, pottery, and jewelry. Then check out the Railyard District, a hip neighborhood along the historic railroad tracks between Agua Fria and Paseo de Peralta. The Railyard District brims with craft breweries, contemporary art galleries, antique shops, and restaurants housed in low-lying warehouses. Sink your teeth into the Original Alien Burger at Second Street Brewery, their take on the chile cheeseburger, but with a blue corn-dusted relleno for some added heat and texture.

Jemez Springs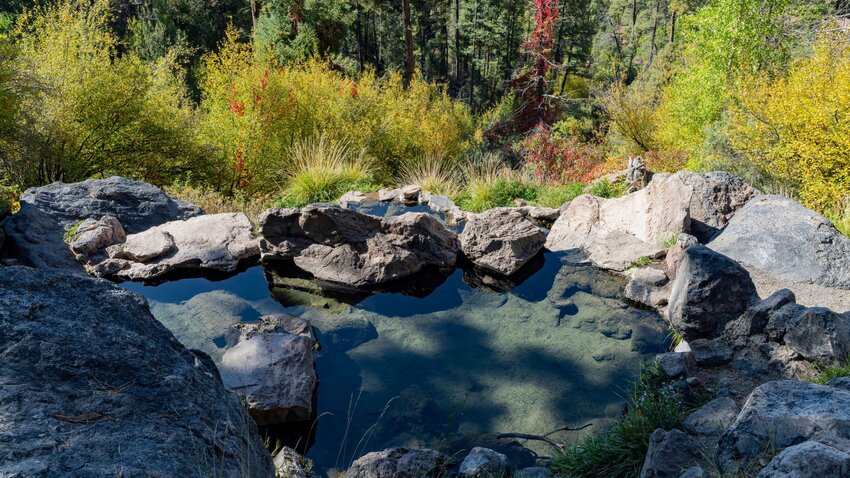 Enveloped by red-rock canyons, colorful mesas, and the 1.6-million-acre Santa Fe National Forest, the village of Jemez Springs (72 miles west of Santa Fe) is a popular jumping-off point for those who want to explore its more than 1,000 miles of hiking, mountain biking, and horseback riding trails. Jemez Springs is also a destination that welcomes those in search of mineral-rich waters in its healing hot springs. From primitive hot spring pools accessible only via forested trails to luxury hot springs resorts, visitors will be rewarded with therapeutic soaks. Relax in the four mineral water pools at day resort Jemez Hot Springs, each of varying temperatures.

Taos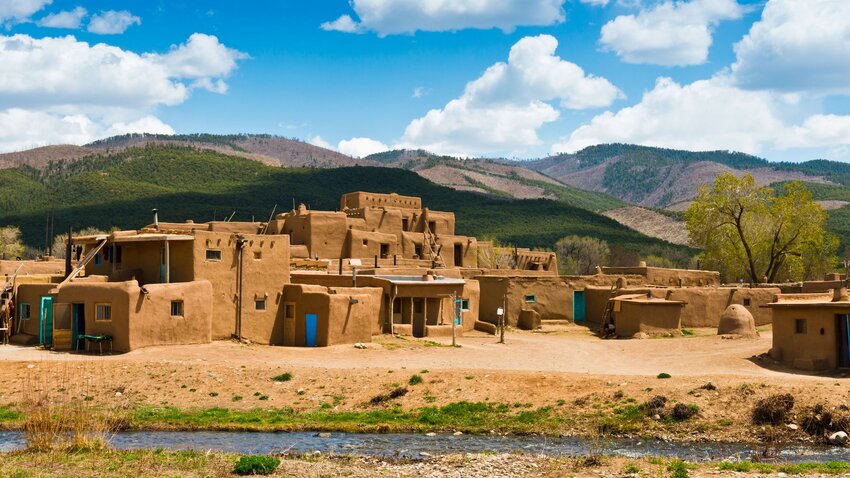 Located 70 miles northeast of Santa Fe at the base of the Sangre de Cristo Mountains, Taos provides easy access to hiking and mountain biking trails in the summertime. In the winter months, the 14 lifts and 111 runs spread over the 1,294-acre Taos Ski Valley become a playground for powder hounds and enjoy a reputation as one of the state's favorite ski resorts.
Other than a hub for outdoor activities, Taos is also known as an art colony. Browse the 70-plus galleries that feature talented artists from varied cultures and backgrounds and support Indigenous artists from Taos Pueblo at the Taos Visitor Center, where their work is displayed.
Or journey two miles north to the UNESCO World Heritage Site Taos Pueblo, a Native American community that's been inhabited for more than 1,000 years. Witness the millennia-old multi-storied adobe buildings, observe public dances against a backdrop of forested peaks, and buy elegantly handcrafted turquoise jewelry at this sacred site.