While there's nothing wrong with a family vacation, sometimes it's nice to plan a romantic getaway with just your significant other. And for those who don't have kids, you may prefer to visit a resort that caters specifically to adult travelers only. Either way, you'll find no shortage of adults-only resorts around the world ⁠— especially in Mexico. Here are four of the best adults-only escapes you'll find in the country.
Pueblo Bonito Pacifica Golf & Spa Resort
Cabo San Lucas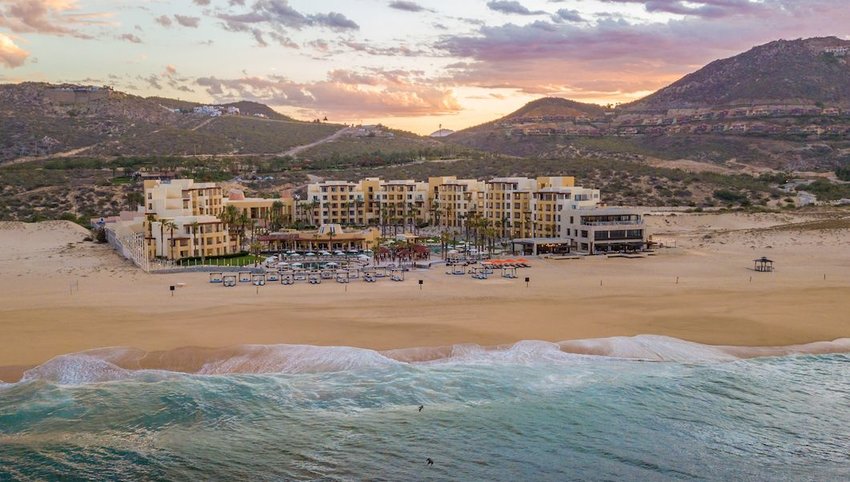 Pueblo Bonito Pacifica is an upscale luxury resort outside the downtown Cabo San Lucas area in the very exclusive Quivira Los Cabos residential development. The resort has won multiple awards and its spa ranked as one of the "Top 5 Best Spas in the World." The elegant and modern retreat features a long list of amenities including private beach privileges and exclusive access to the Jack Nicklaus Signature golf course at Quivira Golf Club.
Travelers seeking an even more upscale option can book a suite at The Towers, Pacifica's resort-within-a-resort. The suites here have private terraces and some even offer private plunge pools. There's an exclusive VIP oceanfront lounge, beachfront fine-dining restaurant, and 24-hour butler service, which has been certified by the British Butler Institute.
Coqui Coqui Mérida Residence and Spa
Mérida
While there are many adults-only options along the popular coastal areas of Mexico, you can find luxurious retreats within Mexico's urban areas as well. Coqui Coqui has a stunning property in the historic Centro District of Mérida. The city is renowned for its colonial architecture, and Coqui Coqui transforms this colonial era-residence into a magical boutique property. You'll find one-room suites with vintage elements like original Mexican floor tiles along with luxurious décor such as velvet drapes, a four-poster bed, and a clawfoot bathtub.
There's also a rooftop deck and pool, which are perfect for cooling off from the hot afternoon sun. Consider booking a spa treatment that utilizes traditional Mayan elements and some of Coqui Coqui's signature scents from their perfumería.
UNICO 20°N 87°W Hotel Riviera Maya
Chetumal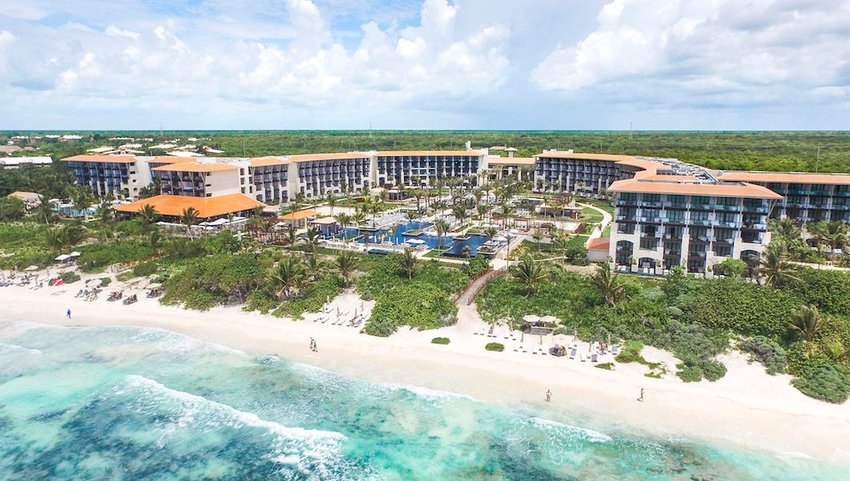 For an all-inclusive resort in a class of its own, book your stay at UNICO 20°N 87°W Hotel Riviera Maya. If luxury and thoughtful, personalized touches are much-need amenities on your list, UNICO won't disappoint. The local host service helps with everything from securing hard-to-get reservations and arranging late checkout requests to unpacking your luggage and preparing your spa tub.
There's no shortage of included amenities at UNICO, including five bars with a resort mixology program and five distinct restaurants, such as Cueva Siete from celebrity chef Xavier Perez Stone. Look for a variety of exciting culinary and mixology events throughout the year.
For a more exclusive experience, you can pay a 25% service fee that will gain you access to unlimited premium level services on scuba diving experiences, golf, local tours, beauty salon services, and spa treatments.
Excellence Playa Mujeres
Cancun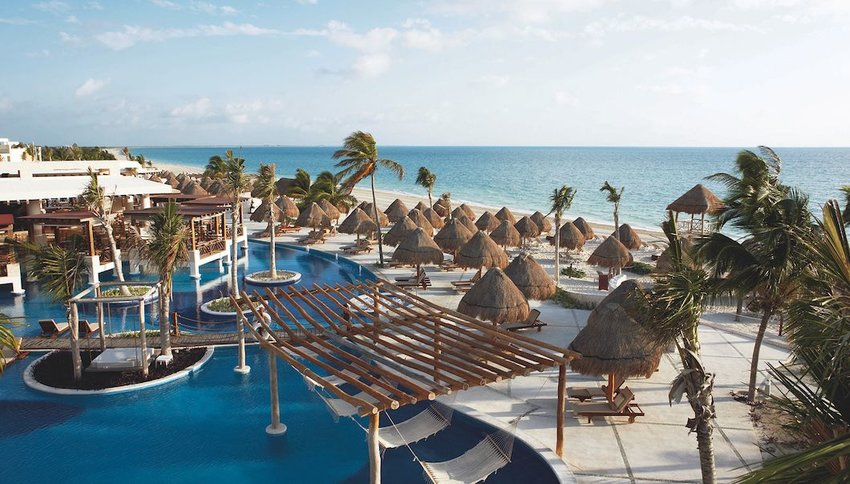 Escape the frenzied party vibe of downtown Cancun and head 30 minutes out to Excellence Playa Mujeres. The resort is all-inclusive and offers a nice mix of dining options, plenty of bars, multiple pools, shaded palapas on the beaches and plenty of activities like volleyball and bike tours.
Because of its more remote location, nearby attractions may be lacking when compared with other resorts. However, the property offers enough onsite activities that you'll find few reasons to leave. It's close to an inland marina for water activities and a Greg Norman golf course if you're up for a round of golf. If romance is on the agenda, talk to the resort about arranging a private dinner on the beach and book a couples' spa day at the onsite Millé Spa.
Lodging options include junior suites with pool or spa views and swim-up suites that offer direct access to the resort pool. For something more romantic, book a terrace suite with a plunge pool or splurge for the two-story rooftop terrace suite with its own rooftop plunge pool.