Hitting the road has been a time-honored tradition for decades. Whether you hate flying, or just like to experience a new destination from a front-seat view, road trips are often the best way to explore. So kick your feet up on the dashboard, roll down the windows, and turn on your favorite playlist. These spectacular road trips from each continent should definitely make it onto your bucket list.
Asia - The Karakoram Highway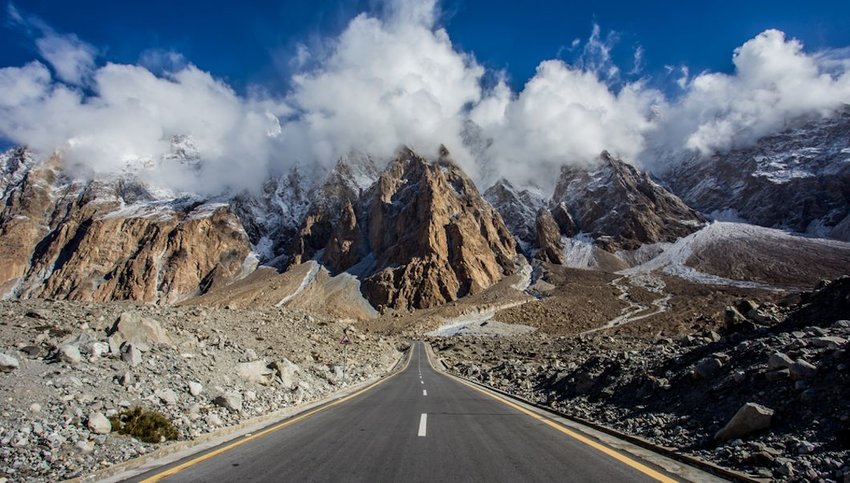 The Karakoram Highway (KKH for short) is an 800-mile stretch of pavement that reaches from China to Pakistan. This road is one of the few ways to cross the Himalayas, meaning the entire road trip will be framed by jaw-dropping views of jagged mountain peaks. Stop off at the lakes and one-of-a-kind hikes along the way to stretch your legs. But be warned: this beautiful scenery comes at a price. The world's highest paved international road features dizzying climbs and an elevation of more than 15,300 feet, making this one of the most dangerous road trips around.
North America - Route 66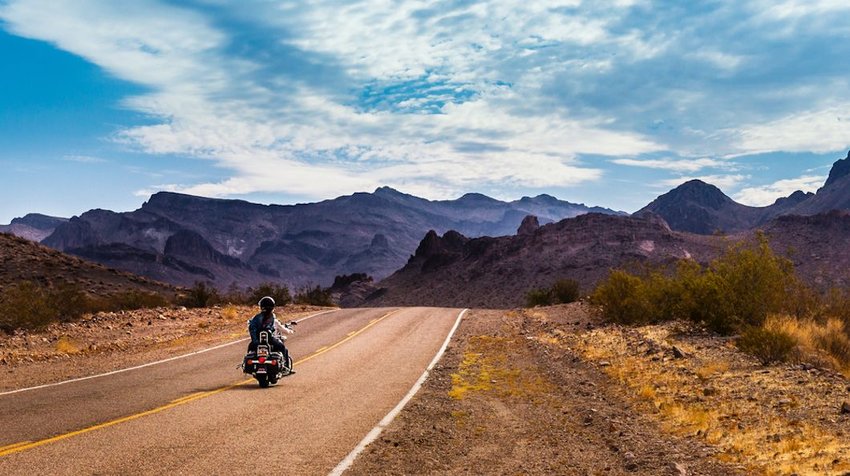 Poems, movies, and books have been dedicated to America's Route 66. This road trip is a journey of contrasts, where the 1920's meet the 21st century, beach meets desert, and jazz meets the boot skootin' boogie of the West. This road trip passes through eight states and three time zones, meaning you'll want to set aside at least two weeks to experience everything. Start in Chicago with a fresh deep dish pizza to kick things off. Pass through St. Louis blasting jazz music, and follow it up with a shot of Southern hospitality in Amarillo, Texas. Gaze into the Grand Canyon and possibly opt for a little Vegas detour. Your adventure wraps up in sunny Los Angeles, where you can grab a surfboard or hunt for celebrities along the sandy shores.
Australia - Great Ocean Road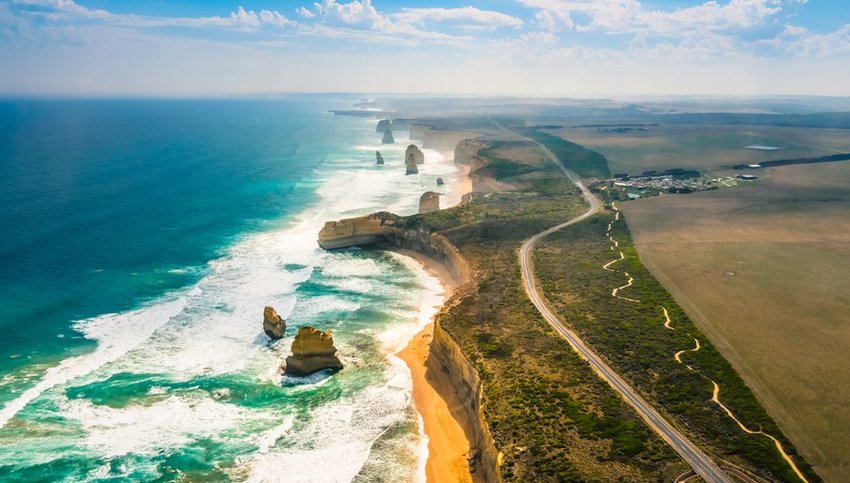 Road tripping down Australia's pristine coast is the salve for any sea lover's soul, and the Great Ocean Road provides the best views. Start in Melbourne, passing through unblemished beaches and surf towns. Stop off at the iconic 12 Apostles, maybe making a detour into the rainforest to meet the local wildlife. Visit Australia's oldest mainland lighthouse in Cape Otway, pausing in quaint seaside villages to stretch the trip out. This journey might be shorter than some of Australia's other road trips, but it's perfect if you want to take your time and enjoy life at a slower pace.
South America - Route 40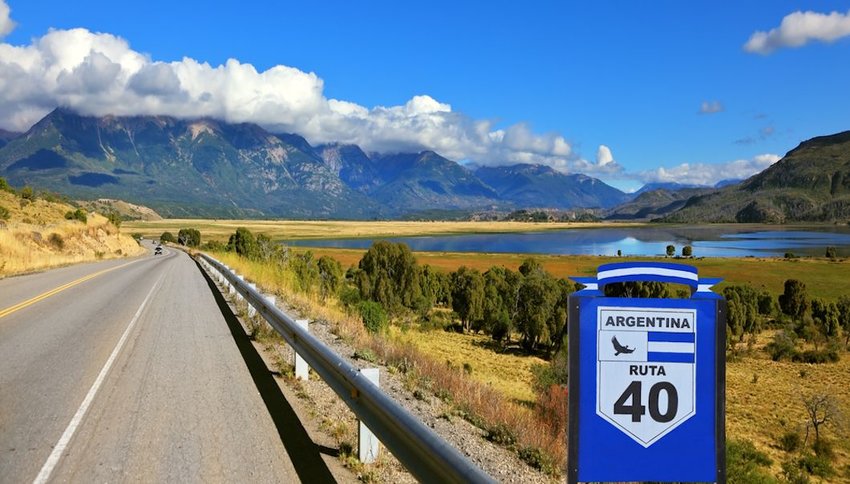 Argentina's Route 40 takes drivers through the dramatic terrain of the entire country, from snow-capped mountains to arid deserts, all the way to the very tip of the continent. This road may not be the most well-kept in parts, and you'll definitely hit a few bumpy patches, but that rugged adventure is part of its charm. If you aren't sure about tackling the whole road, consider exploring the Seven Lakes Route, an idyllic 108km section that winds through gorgeous landscapes and crystal waters.
Africa - The Panorama Route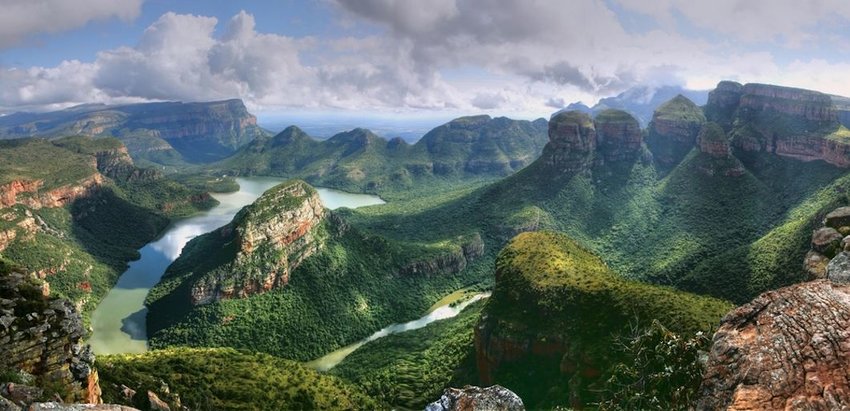 The aptly-named Panorama Route is full of spectacular views. Waterfalls, valleys, and dense forests guarantee plenty of photo ops that don't do it justice. Starting in Johannesburg, the route centers around the Blyde River Canyon, the world's third largest canyon, and drivers will pass through lush areas that seem untouched by man. Tropical vegetation, waterfalls, scenic vistas, banana farms and more offer plenty of reasons to stop along this trip. Small towns along the route offer everything from fluffy homemade pancakes to native fruits to swimming holes that are begging you to take a dip.
Europe - The Wild Atlantic Way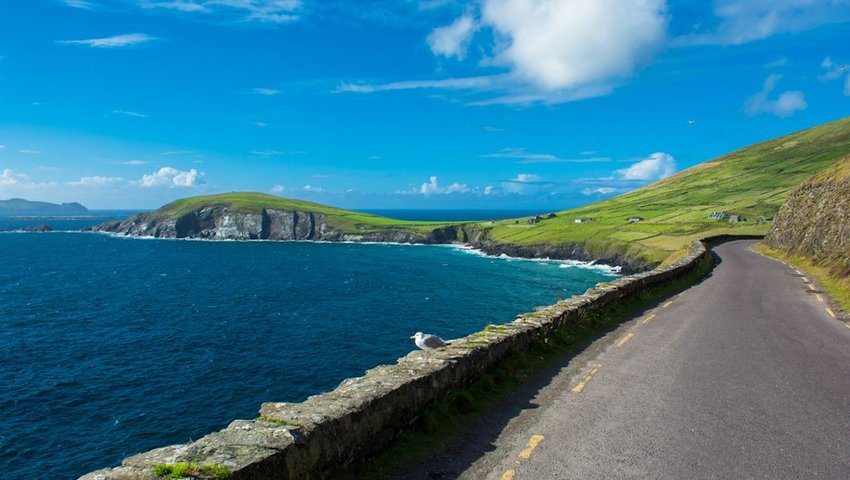 You can find the longest coastal road in the world in Ireland. The Wild Atlantic Way is a 2-4 week trip that provides one-of-a-kind views of everything from the Cliffs of Moher to the Aran Islands. Glaciated valleys and steep cliffs make every leg of this journey unique. Stop into the little Irish towns along the way, but be warned. Once you spend a night cheersing beer in a local pub and wandering quaint back alleys, you won't want to leave.