From towering mountains to seaside vistas, there's no shortage of beautiful landscapes across the U.S. that will leave you standing in wonder and awe. Any list that attempts to narrow down to the country's most beautiful spots is sure to miss a few fan-favorites, but if you're looking for place to take your breath away, these places in the U.S. are sure to do it.
Grand Prismatic Spring, Yellowstone, Montana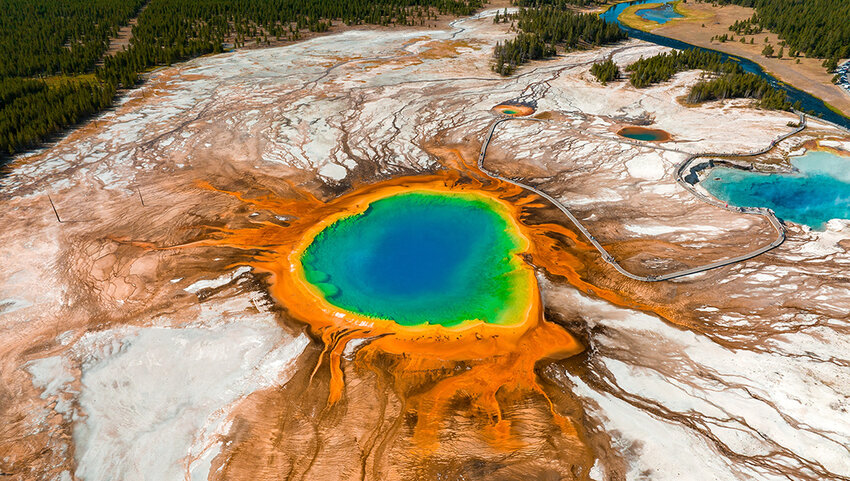 Like a great rainbow eye in the center of Yellowstone's geothermal landscape, Grand Prismatic Spring is one of the most beautiful sites in the entire world, let alone the U.S. Located in the Midway Geyser Basin section of America's very first national park, this is the third largest hot spring in the world. Its technicolor appearance is the result of various microbial mats which give off different levels of chlorophyll depending on the temperature. Step closer to the hot spring's molten edge to get a better look at its kaleidoscope of colors, but don't get too close. Temperatures can reach up to 188°F, near boiling point.
Central Park, New York City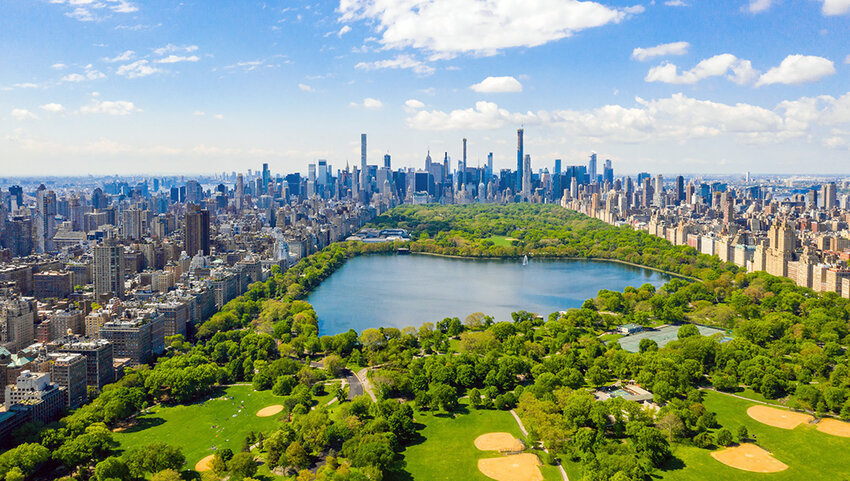 While America has plenty of stunning natural spaces to offer, Central Park is a slice of unsurpassed beauty in the middle of glittering Manhattan. With over 842 acres to explore, it's possible to feel like you're in the middle of nowhere — if it weren't for the peekaboo views of skyscrapers in the distance and the frequent sound of sirens. This portion of New York City was protected in 1858 and set aside as a reprieve from city life for residents. It takes about an hour to walk from edge to edge in the longest section of the park. Don't miss the Bethesda Terrace and its elegant architecture, featured in several movies, or the mall lined with its iconic elms.
North Cascades, Washington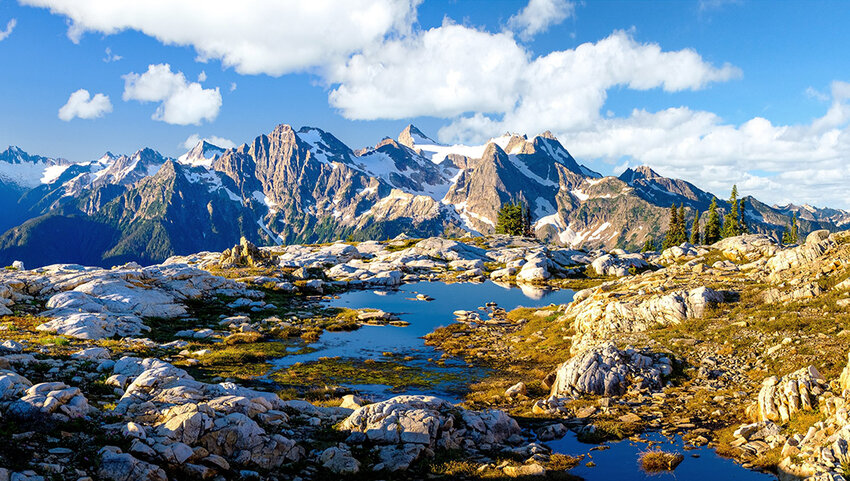 Rocky peaks, meadows sprinkled with wildflowers, and high alpine lakes are the name of the game at North Cascades National Park. Hiking is the best way to experience the stunning landscapes, although many treks are arduous and reserved for experienced trekkers. Make your way up to one of the fire towers, with 360° panoramic views of the Cascades, for a once-in-a-lifetime experience. Visitors can actually spend the night inside Desolation Peak's fire tower, particularly famous for its association with Jack Kerouac, but perhaps more famous now for its editorial-worthy photo opportunities.
Outer Banks, North Carolina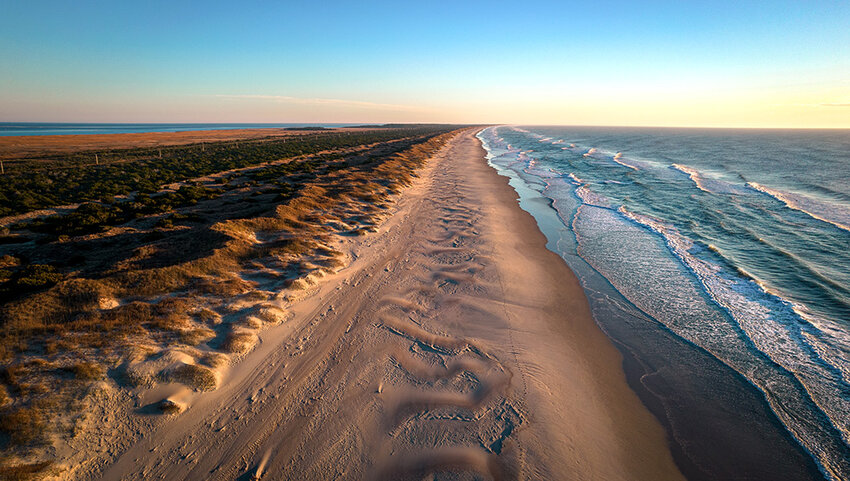 Rugged, windswept, and remote, North Carolina's Outer Banks seems like a vestige of a bygone era. Spanning 175 miles from Corolla in the north to the quaint island of Ocracoke in the south, this slice of the East Coast offers visitors a glimpse of what America's beaches looked like long ago. Climb the dunes, covered in sea oats, go on the search for wild horses, or explore one of five historic lighthouses. It's possible to drive the entire length of these barrier islands until you reach Cape Hatteras where a one-hour ferry whisks you to Ocracoke Island. This necklace of barrier islands is shrouded in history dotted by the likes of Black Beard, WWII heroes, and sunken treasure.
Hoh Rain Forest, Washington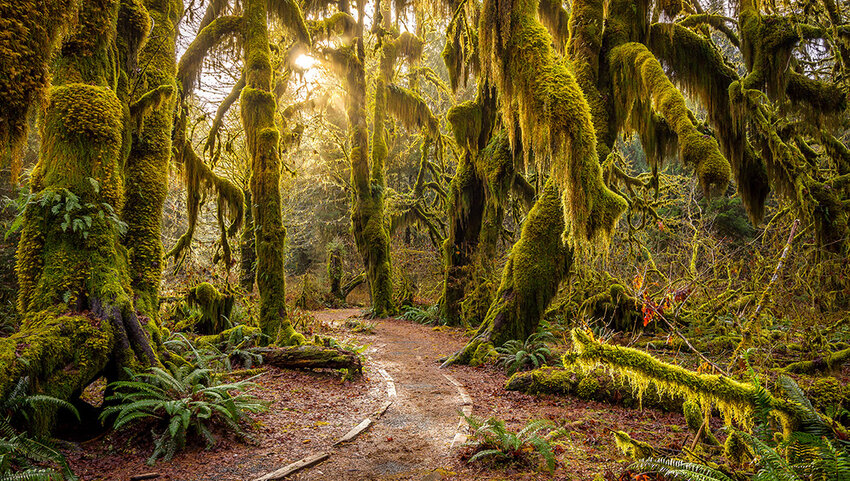 Walking through the Hoh Rain Forest is like stepping through a portal of plants. Verdant swathes of mossy green span in every direction, filling your vision with pure green delight. Nestled inside the Olympic National Park, the Hoh Rainforest is one of the last temperate rainforests in North America. Stroll beneath a cathedral of vegetation at the Hall of Moss or go searching for pale, yellow banana slugs. Olympic National Park is also home to microcosms of plant and animal life in its tidepools and snow-capped peaks, a range that spans over a million acres.
Mammoth Cave, Kentucky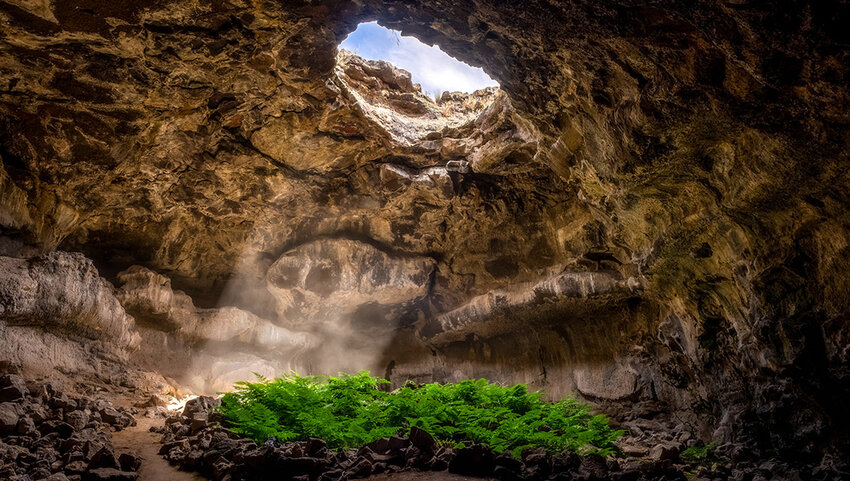 Who knew that the longest cave system in the world was tucked away in Kentucky? This subterranean wonder is an otherworldly beauty with the clout to boot. Head underground to see both towering stalactites and craggy stalagmites held within massive caverns. The Mammoth Cave system is so large, a web of 426 mapped miles in fact, that you could once sail along its vast rivers. Today, you'll have to sign up for a guided lantern tour to explore its incredible depths, as well as the park's unique history and geologic formations.
White Sands National Park, New Mexico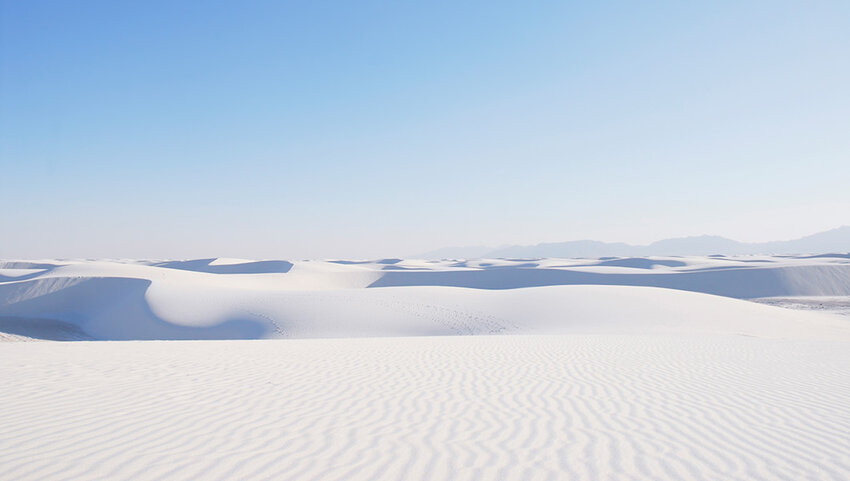 You're driving through New Mexico's clay and ochre-colored landscape when suddenly you see it, rising like a mirage: Huge white sand dunes the color of snow. Your eyes aren't deceiving you — this is White Sands National Park. Located in southern New Mexico, not far from the Mexican border, this is the world's largest gypsum dune field. One of the most incredible, and mesmerizing, experiences in White Sands is the chance to spend the night in the dunes. Set up your tent or simply cowboy camp in your sleeping bag and watch as the sunset paints the snow-white dunes in sherbert hues and the night sky come alive with millions of twinkling stars.
Lake Tahoe, California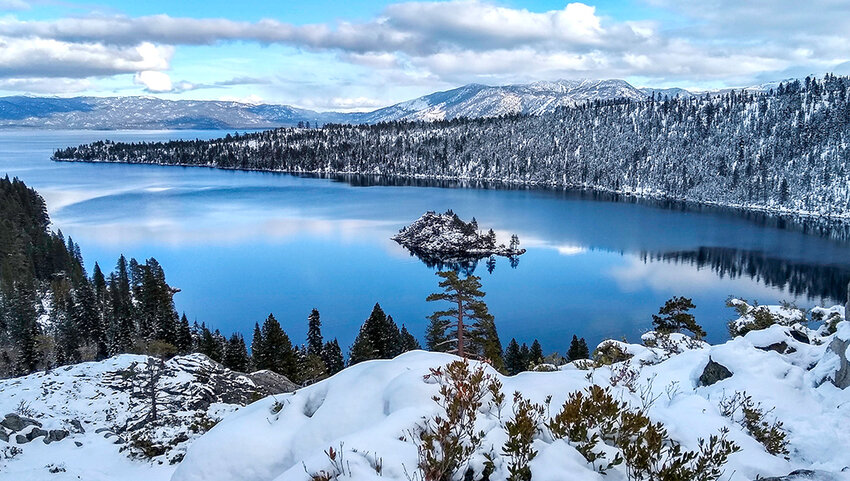 Lake Tahoe's gorgeous cerulean water, surrounded by the Sierra Nevada mountains, is a captivating site that can be enjoyed full force in every season. Winter brings feet of fresh powder, one of the reasons why Tahoe ski resorts are so renowned. While the winter wonderland is beautiful, summer is when Lake Tahoe really shines. Take on a 15-day hiking challenge along the 165 Tahoe Rim Trail or put up shop at Emerald Bay State Park. Paddleboard in the crystalline water of Secret Cove or rent a clear kayak for a staggeringly beautiful experience. Whatever season you choose, the backdrop of the indigo lake, wreathed in pine trees and mountains, is easily some of the most stunning scenery in America.
White Mountains, New Hampshire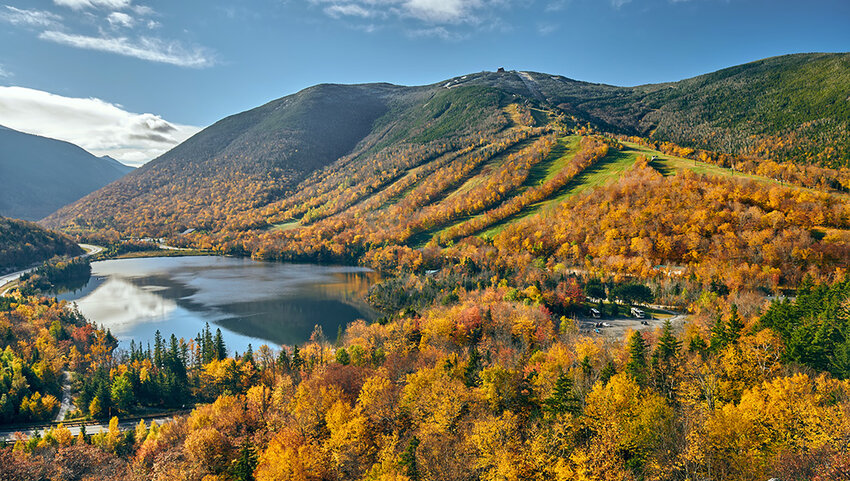 Autumn in North America brings about one of the most spectacular natural phenomena in the world. While the nearby Berkshires might get all the glory for fall foliage, New Hampshire's White Mountains are just as picturesque, and much less crowded. The Kancamagus Highway is one of the best ways to view the changing leaves. Drive along this winding, 34.5-mile road to reveal waterfalls, characteristic notches, and lakes nestled in the undulating hills. After your drive has come to an end, head out on a hike to Flume Gorge to witness New Hampshire's famous covered bridges and forests set ablaze with autumnal leaves.  
Monument Valley, Arizona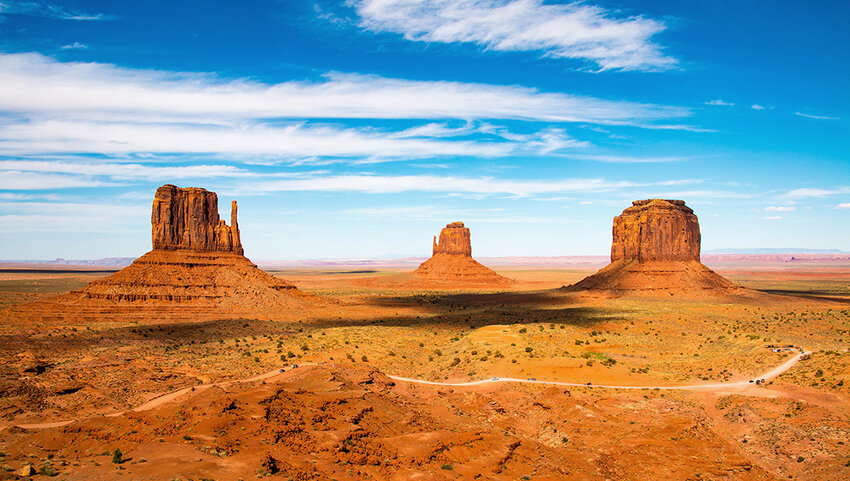 Monument Valley is one of the most jaw-dropping landscapes in America. With striking rock formations set against a a desolate backdrop, it's no wonder so many Western movies were filmed here. The best way to experience Monument Valley's majestic scenery is by car. There are few things more exhilarating than driving through Monument Valley with your windows rolled down, admiring these iconic megaliths, like islands in a rolling sea of desert. Drive the Valley Loop which takes visitors on a 17-mile drive through some of the most famous features, including both  Merrick and Mitten Buttes. Consider yourself extra lucky if you happen to see the wild horses roaming among the rocky spires.