We know there's questions around travel amid the coronavirus (COVID-19). Read our note to readers here.
Thanks to the advent of drone technology, it's easier than ever to gain a new perspective on some of the most beautiful terrain in the world. From bustling cities you know and love to the sprawling countryside, these photos capture a unique look of Europe's diverse and beautiful nations. Here are some of our favorite aerial shots of Europe from above.
Austria
The gorgeous alpine nation of Austria has its share of popular cities, but its countryside is equally attractive. An hour and a half outside Salzburg, the lush meadows of Zankwarn are dotted with charming farms and sit surrounded by rolling mountains.
Belgium
Belgium's Old World architecture is an attractive draw and nowhere is this more apparent than the city of Antwerp. Cobblestone streets, baroque façades, and picturesque medieval buildings are certainly part of the charm, but its eclectic and fashionable population bring the city to life.
Croatia
While Dubrovnik remains the showstopper of Croatia, the country is filled with plenty of port cities and villages that are equally stunning. Jelsa is one example. This tiny town on the island of Hvar serves as a quiet spot for daytrippers looking for a reprive from the busier Hvar Town. Red-roofed buildings cluster around the pristine turquoise waters, making this corner of the Dalmatian Coast a top bucket list destination.
United Kingdom
Castles are a quintessential part of the United Kingdom, but some are a bit more dramatic than others. Set on the east coast of Caithness, Scotland, Castle Sinclair Girnigoe is one such beautiful ruin. Built in the 1400s, the remains of this once-great structure make an appearance on the World Monuments Fund.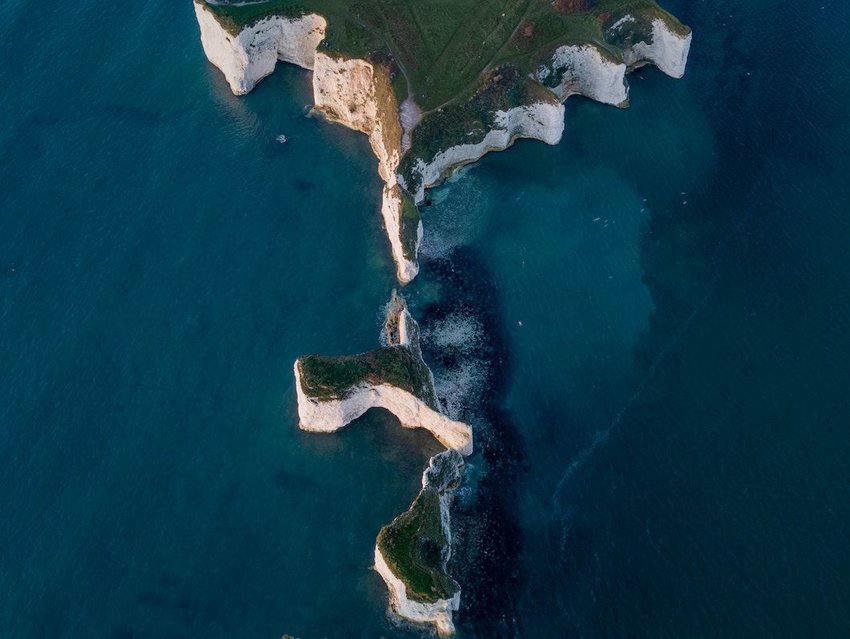 Beyond seaside castles, the coastline of the United Kingdom is home to plenty of stunning natural wonders. The Old Harry Rocks are one of these gorgeous spots worth a look. The chalk formations extend from Isle of Purbeck in Dorset, southern England and are part of the UNESCO-protected Jurassic Coast.
France
Looking for a little sunshine? Head to the French Riviera, where coastal town Saint Tropez has long attracted the international jet-setting community. While today its name is synonymous with luxury and nightlife, you'll find quieter corners that recall its fishing village past.
Germany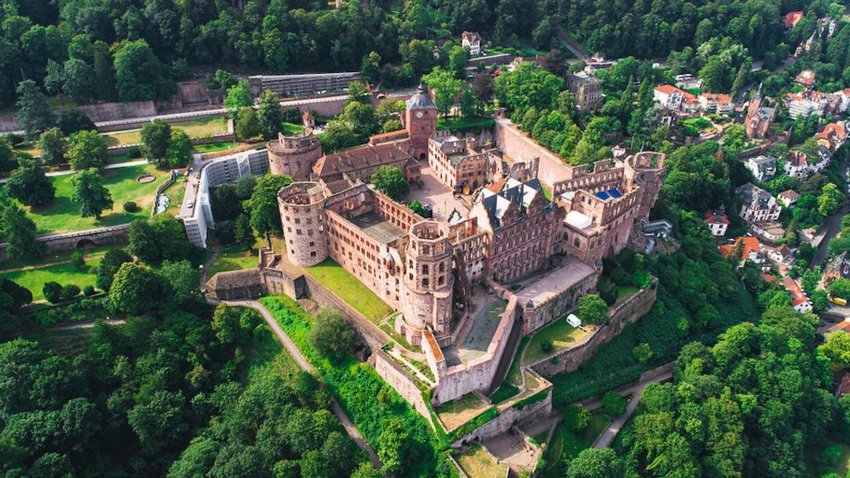 Many parts of Germany feel like a fairytale including Heidelberg Castle. Surrounded by thick, forested mountains and the charming Heidelberg Old Town, this castle has long been a landmark of Baden-Württemberg.
Greece
Greek islands like Santorini and Mykonos have long populated the tourism circuits, but if you have a boat and an adventurous spirit, getting off the beaten waves to discover a new corner is worth your while. Zakinthos Island is one such discovery. Set in the Ionian Sea, this island offers plenty of opportunities to hike, swim, and discover tiny private coves like this one, complete with its own shipwreck.
Italy
If it's sea views you're after, then the charming Italian villages of Cinque Terre are for you. Though all five villages have their own personality and iconic vistas, Vernazza is one of the standouts. Colorful structures cluster around a small port and are hedged on all sides by terraced hills. While most views look outward towards the water, this photo proves that the town itself is just as beautiful as its natural surroundings.
Lisbon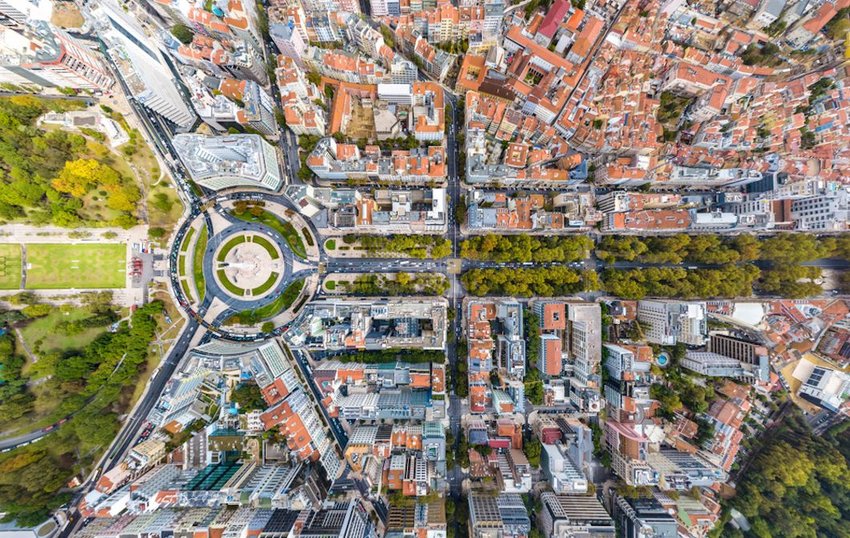 Lined with trees and red-roofed buildings, Avenida da Liberdade is a central boulevard in Lisbon and one of the best shopping streets in all of Europe. While its pavements and stores can be packed tight with fellow shoppers and tourists during the busy season, the view from above is calm and serene.
Romania
Mysterious and enchanting, Romania is a stunning gem in Eastern Europe. While most flock to Transylvania to see Dracula or the nation's capital Bucharest for a dose of history, the smaller towns and communes like Biertan with its fortified church,  truly capture this country's personality.
Switzerland
Switzerland boasts stunning alpine villages marked by lush, green meadows, cascading waterfalls, and snow-capped peaks. Whether you're hiking, skiing, taking a scenic train ride, or embarking on some other adventure, Grindelwald never fails to amaze.