As temperatures plummet, it's hard not to daydream of once again feeling the warm sun on your skin and a balmy breeze blow through your hair. Winter is settling in, but that doesn't mean you have to grin and bear it; there are plenty of ways to escape the cold weather blues this year. Beat seasonal depression and treat yourself to some winter sun in Europe. Although you won't experience sweltering summer temperatures, the mild Mediterranean climate is prime for winter activities.
If your goal is to travel in peace (i.e. without a trove of other tourists), snag off-season deals, and find the warmth you've been so desperately craving – hit up one of these winter sun hot-spots.
Kythira, Greece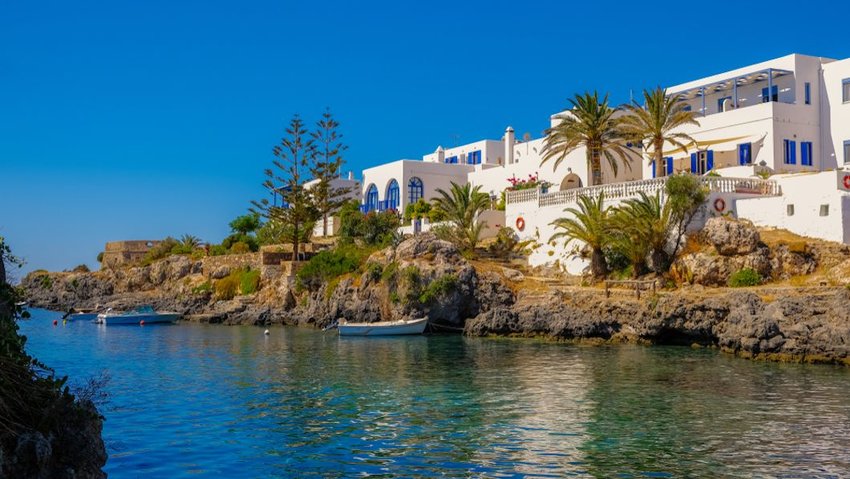 With hundreds of inhabited Greek islands (and thousands more unoccupied), it's easy to become overwhelmed with choices and end up settling on Greek's best-known islands such as Santorini or Crete. It's tough to find anything negative to say about such a beautiful region, but picking a lesser-known island like Kythira offers a few perks.
Kythira — known for its greenery and authenticity— charms with medieval castles, stone bridges, and secluded waterfalls. While it may be too chilly for a dip in the Aegean Sea, winter temperatures are prime for exploring the island by foot; meandering hiking trails crisscross the island and lead through small villages, abandoned monasteries and, ultimately, breathtaking hilltop views. And you'll have it all to yourself.
Canary Islands, Spain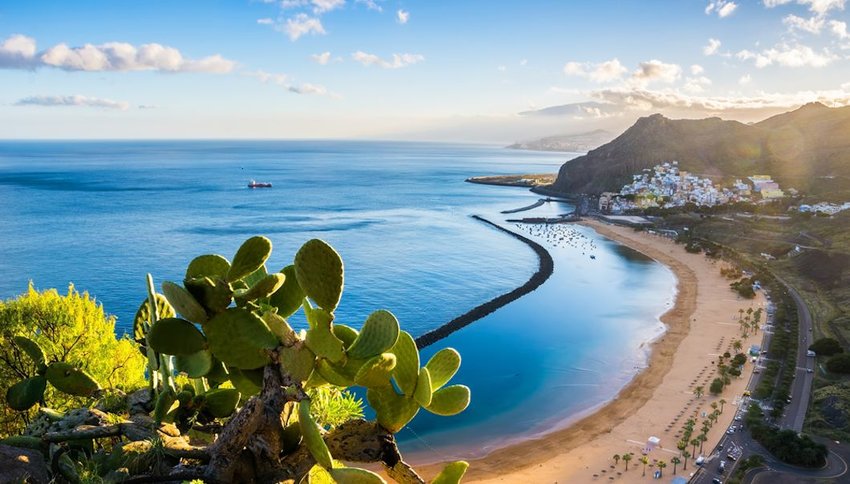 The Canary Islands are at the top of the heap when it comes to the best winter weather in Europe. Visitors can expect temperatures to reach 70 degrees F, even in January. Ideal winter weather means sharing the space with other cold weather escapees, but you'll find the boost in vitamin D also increases generosity.
The winter months host a bevy of activities from a world-famous Carnival celebration to the annual Canary Island Music Festival. If the crowded festivities aren't for you, discover the islands' volcanic origins with a trek up Mount Teide or absorbs the views on any number of scenic hikes.
The Azores, Portugal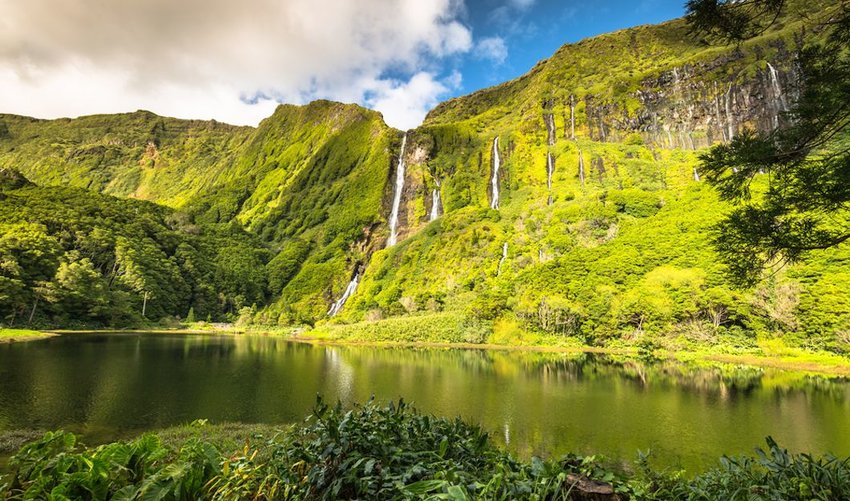 Flung far off the coast of Portugal in the middle of the Atlantic, the Azores Islands balance their exclusive vibe with pristine nature. The 9-island archipelago — divided into eastern, western, and central regions  — boasts mild temperatures throughout the winter and offers a year-round laid-back environment.
Despite their size and remoteness, winter entertainment on the Azores is abundant. While it may be too chilly for water activities, you'll still find plenty to keep you busy. Vacationers who prefer to stay active can conquer the challenging volcano treks and explore 17th century palaces and churches. Those who prefer to kick back can shop, dine, and wine taste to their heart's content. With each island providing different offerings, there's something for every type of traveler.
Malta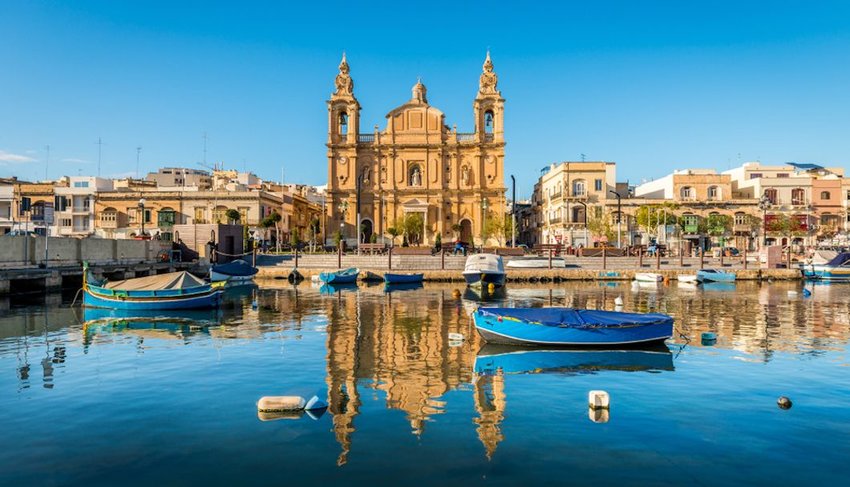 With average winter temperatures holding steady at about 60 degrees F, Malta offers a warm(ish) climate and a host of ways to stay entertained – even if it's not quite warm enough to sunbathe on the beach. Travel to Malta in winter and you'll beat the high season prices and get the cobblestone streets of Valletta almost entirely to yourself.
Take advantage of the cool weather and set off on one of Malta's scenic walking and hiking trails. Winter is also an ideal time to view Malta's stunning natural architecture sans-tourists, e.g. the Wied il-Mielah Window or the craggily cliffs of Comino, to name a few. This overwhelmingly popular summer destination winds down in winter, making an off-season traveler's experience more genuine and relaxed.
Cyprus, Greece/Turkey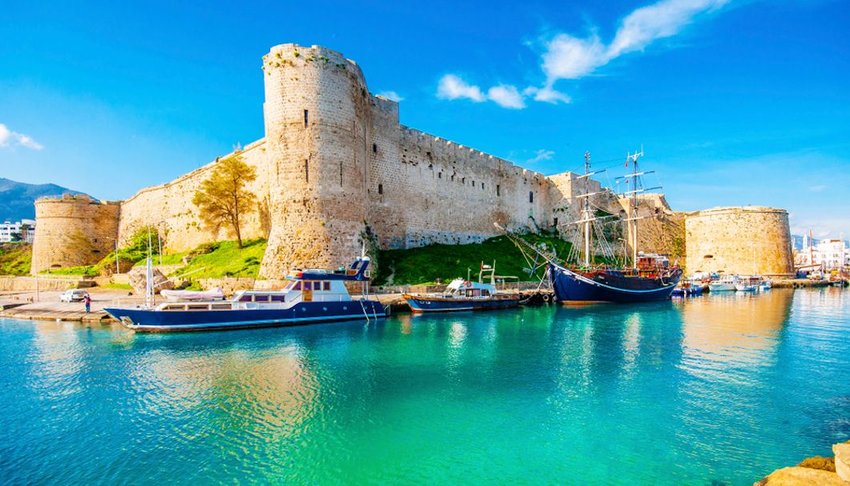 This predominantly Greek island has suffered its share of strife, but it's managed to come out relatively unscathed and as beautiful as ever. Turkey is the only country to recognize Northern Cyprus as part of the Turkish Republic, but the infamous Green Line acts as a distinct border.  Despite the ongoing conflict between the two nations, Cyprus is safe and offers a multi-cultural experience for travelers.
Paphos, a dedicated UNESCO site, is scattered with ancient tombs, temples, and elaborate mosaics. The divided capital city of Nicosia houses an eclectic collection of architecture and history. After wandering through the Old Town, cross over to the Turkish side (Northern Cyprus) and explore a number of castles. Finally retire on the lively and scenic Nissi Beach to soak up some winter sunshine.
Pantelleria, Italy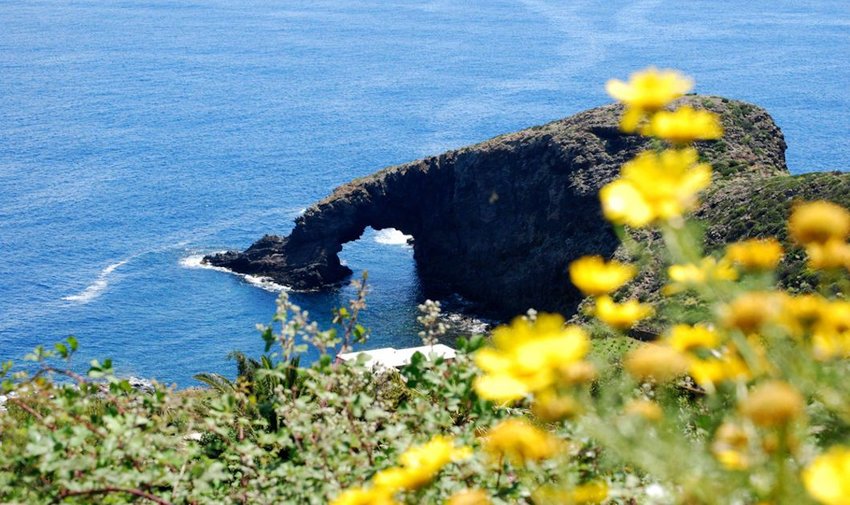 Little known Pantelleria is all about unspoiled natural beauty. In fact, this island doesn't even have a real beach! The rocky shoreline leads the way into the water all along the island's coast, but this is of little concern for those visiting in winter.
The air temperatures remain in the 50s and although the water looks inviting, swimming in winter is not the main attraction. What does entice in cooler weather are the natural hot springs and the DIY spa treatments found at The Mirror of Venus, Cala Nika and the boiling hot Baths of Gadir. Additionally, the empty streets of off-season offer the best occasion to rent a moped or mountain bike for a spontaneous, off-road adventure.
Mljet, Croatia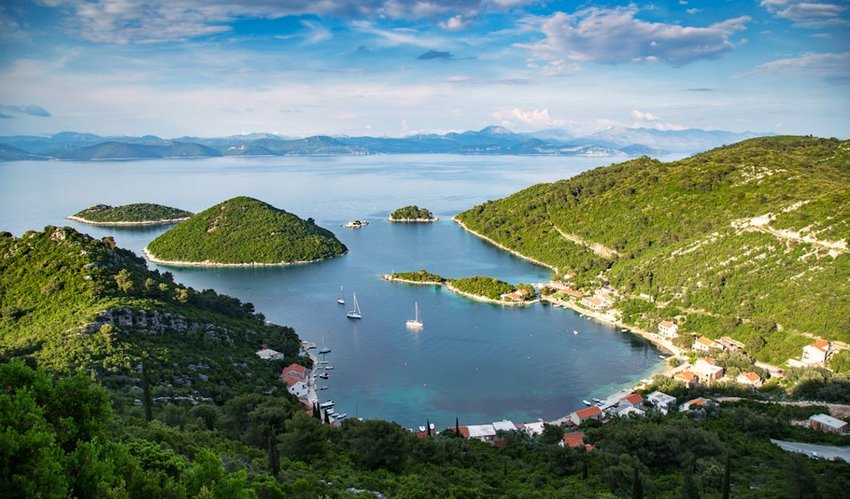 Heralded as Croatia's greenest islands, Mljet's vibrant emerald vegetation is further complemented by the gleaming sapphire seas surrounding it. Picture this: scattered red roofs perched along lush hillsides, cascading down to the water's edge while the infinite horizon stretches out in every direction. This vision is the epitome of Mljet. It's easy to succumb to these mesmerizing panoramas and momentarily forget that Mljet does have more to offer.
The northwestern third of the island is consumed by the Mljet National Park, the island's main attraction. Walk or bike the shady trails, stroll around the salt water lakes, visit the historic monastery, and swim inside the legendary Odysseus Cave.