Autumn inevitably brings about the opportunity for a fresh start — especially in the wardrobe department. When the temperatures start to cool, shorts and sandals are stowed away so that sweaters and closed-toed shoes can make their triumphant return to our closets and lives.
But if you want to enjoy the season to the fullest, autumn is an ideal time to invest in a new pair of kicks. To help you out, I've tested and selected the best travel shoes (read: comfortable, functional, and stylish) that are appropriate for day trips and autumnal activities. No matter where you plan on going this fall, these are the shoes that will get you there.
If You're Going to the Mountains: Forsake Cascades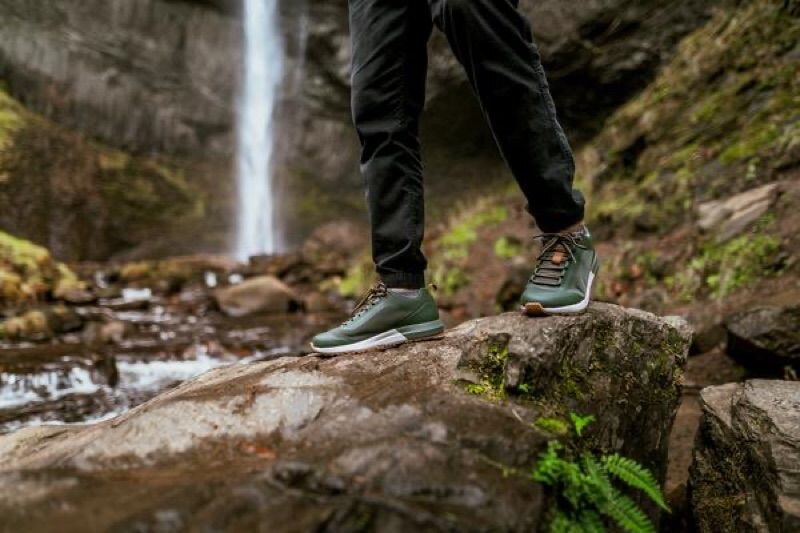 Hiking is no doubt one of autumn's most popular activities and a major catalyst for seasonal fall travel. It's the time of year when leaf peepers head into nature to witness the trees' changing colors and to make the most of the fleeting season. Since a sturdy pair of shoes is a requirement for walking trails and climbing mountains, it's wise to invest in footwear that will last. I've been a longtime fan of Foraske sneakerboots, and lately, I've fallen in love with the brand's version of a trail runner: the Cascade (men | women).
This particular shoe is lightweight and breathable, yet rugged, and built for hiking. It's not as burly as a boot, but it's still supportive, and I've often found its flexibility comes in handy on the descent. I particularly love it for shorter day hikes in the fall, when the trails are typically drier and day hikes don't require waterproof boots.
If You're Going to an Apple Orchard: L.L. Bean Duck Boots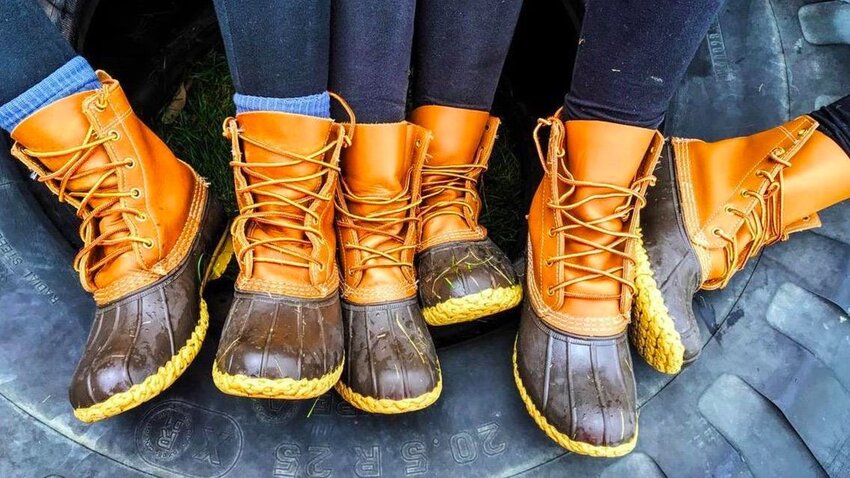 Ahh, apple picking. The ubiquitous fall activity is the source of many apple pies and Instagram photoshoots, and why shouldn't it be? It's the perfect thing to do a crisp fall day when the sun is shining and the leaves are beginning to turn a golden hue.
Many first-timers may make the mistake of wearing sneakers to an orchard, but this isn't always the best idea. A grove of apple trees can be prone to pools of mud and squashed apples, and it's wise to wear a good pair of rubber boots amongst the trees. In my humble opinion, L.L. Bean Duck Boots are the quintessential boots for apple picking, partly because they're functional, but also because they look the part. A fall staple, I bought my first pair of Bean boots immediately after moving to Maine, and since then they've passed the test for any outdoor activities (like apple picking) that require walking through soggy, wet, or muddy conditions.
If You're Going to a Farm: Blundstone Chelsea Boots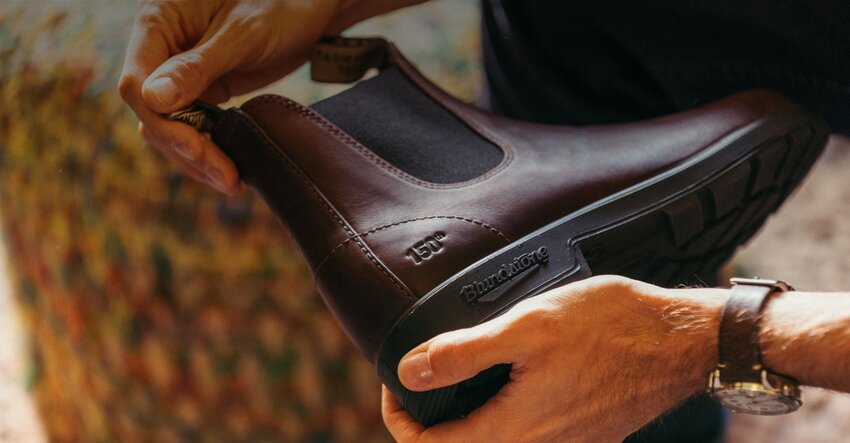 These days, you're more likely to see a pair of Blundstones on the streets of Brooklyn as you are on a farm, which is a bit funny considering the brand's roots. When the Australian-based company first started making footwear 150 years ago, they specifically crafted work boots meant for long days in the field. Since then, Blundstone's androgynous boots have become the footwear of choice for men and women looking for utilitarian shoes without sacrificing style.
I bought a pair for this very reason — they can easily be dressed up or down, working just as well for a dinner out as for a trip to the farm. When I recently wore them to ride my friend's horse, she remarked on how well they worked at the barn. I agreed, finding the thick soles and tough exterior to be most useful amongst the dirt, hay, and manure. Either way, if you plan on heading to an agricultural fair or pumpkin patch this fall, Blundstones will treat your feet well.
If You're Going Into Town: Dansko Booties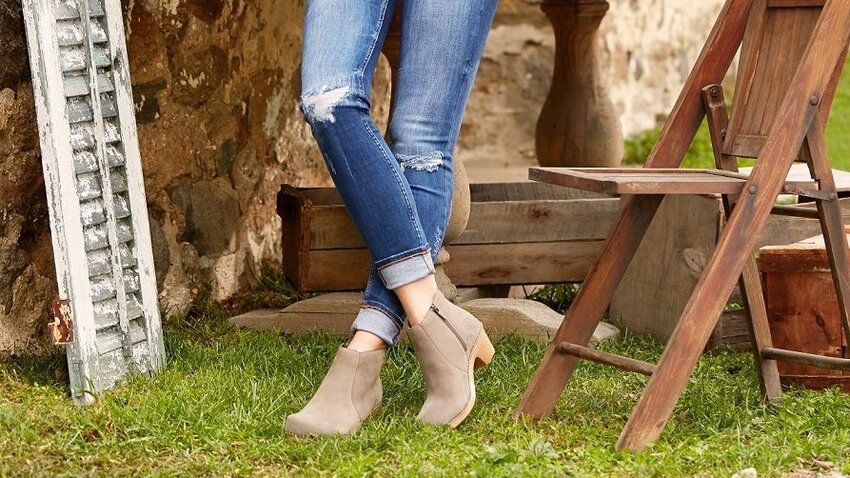 If you're planning a getaway to a new city this fall, then you must be prepared to be on your feet. There's nothing worse than walking around a new city in uncomfortable shoes, or even worse, nursing blisters on a trip. For these reasons, I adore my Dansko Maria Booties, especially because they keep me pain-free when I have to walk or stand for hours. In fact, Dansko is a footwear brand beloved by nurses, bartenders, waitresses, chefs, and baristas, because they make it easy to be on your feet. Wear them to your favorite brewery for Oktoberfest, or on a walking tour of a new city, and either way, you'll be happy you did.
If You're Going to a Campfire: Teva Ember Mocs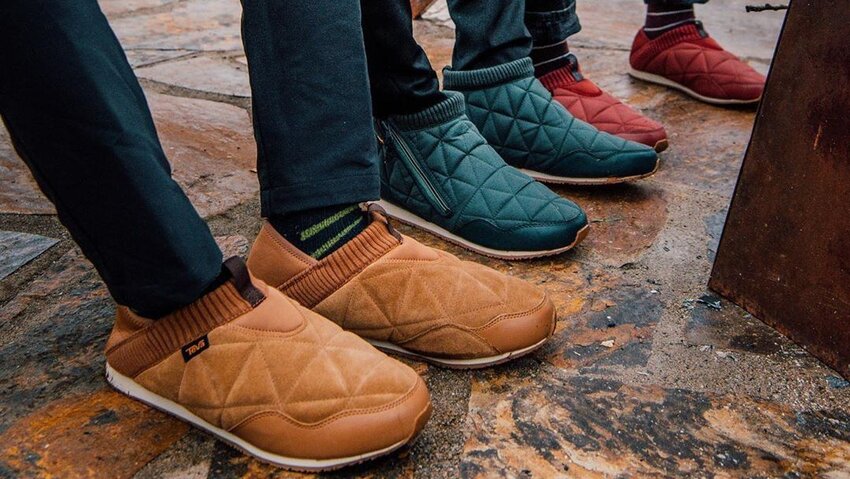 Sitting around a campfire is an excellent socially distant activity, and a great way to get together with friends during the fall. And since roasting marshmallows is generally considered to be a cozy pursuit, your footwear should match accordingly. In my opinion, there's nothing cozier than the Teva Ember Moc. This modern version of a moccasin feels like a slipper, with a soft, stitched upper, but acts like a shoe, with a durable rubber sole. Even better, the collapsible heel helps it to easily convert between the two with no fuss at all. They're also comfortable and warm, making them ideal for relaxing outdoors, preferably with a hot apple cider in hand.