Hostels are a great way to make travel more affordable, but they can get a bad rap. Just because hostels are inexpensive doesn't mean that they have to look or feel like it. Whether it's a trip to the Florida beach or downtown Amsterdam, hostels are modern, fun, and can be surprisingly luxurious. The following hostels prove that amazing vacations can be had without breaking the bank on accommodations.
Freehand Miami Beach Hotel
Miami Beach, FL, United States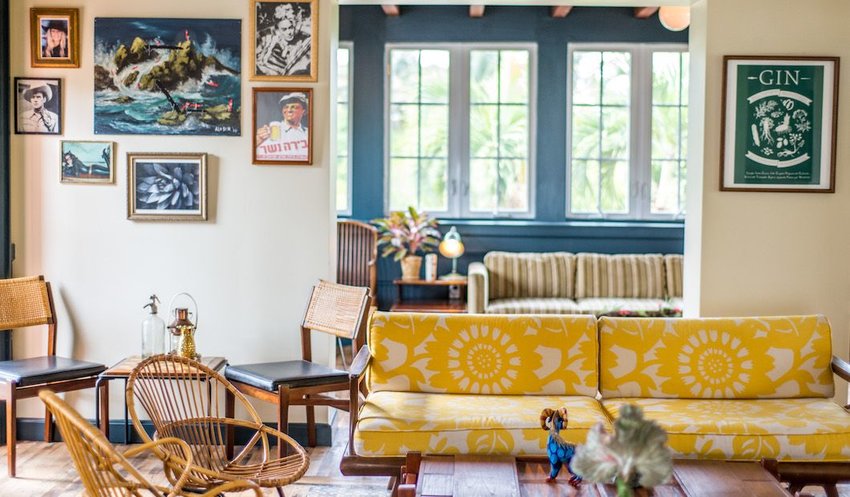 Freehand Miami brands itself as a boutique hotel for today's traveler ⁠by emphasizing on convenience and comfort. This hostel has dormitory and private accommodations that are perfect for group or solo travelers. Enjoy a quick one-block walk to the beach or stay at Freehand and hang out poolside among the palm trees. Adventure through Miami Beach by bicycle with a free rental from Freehand before ending your day at Broken Shaker, the on-property, award-winning bar that serves up some of the best cocktails in town. Beds start at around $20 per night in the dormitories and prices increase for private rooms and bungalows.
Swanky Mint Hostel
Zagreb, Croatia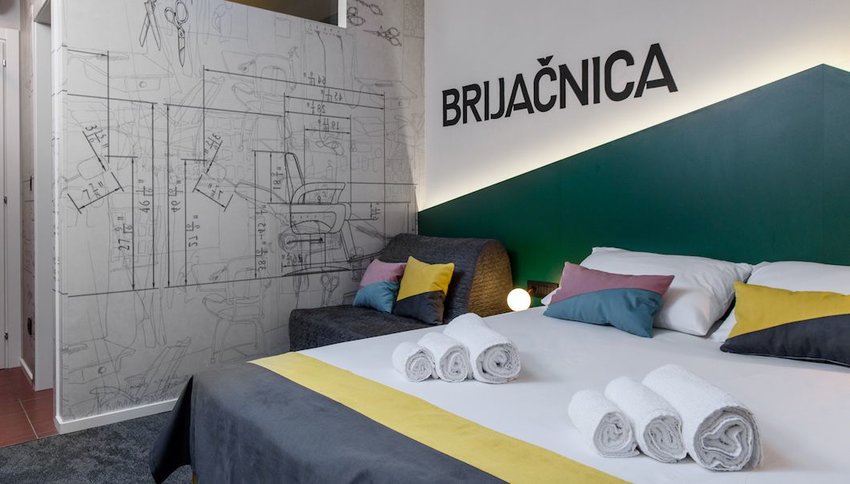 Croatia is one of the most visited locations in the Mediterranean today, meaning prices soar in peak months. So if you plan on visiting capital city Zagreb, check out the award-winning Swanky Mint Hostel. The eclectic interior design and included amenities will make you feel like you're staying in a trendy hotel without breaking the bank. Stay in a private room or studio apartment, or save even more money and choose a dormitory stay, starting at around $15. The Swanky Monkey Garden should be your first stop upon arrival. This lively bar is popular with locals and guests alike because of its music events, scenic terrace, and fun atmosphere.
Lucky Lake Hostel
Amsterdam, Netherlands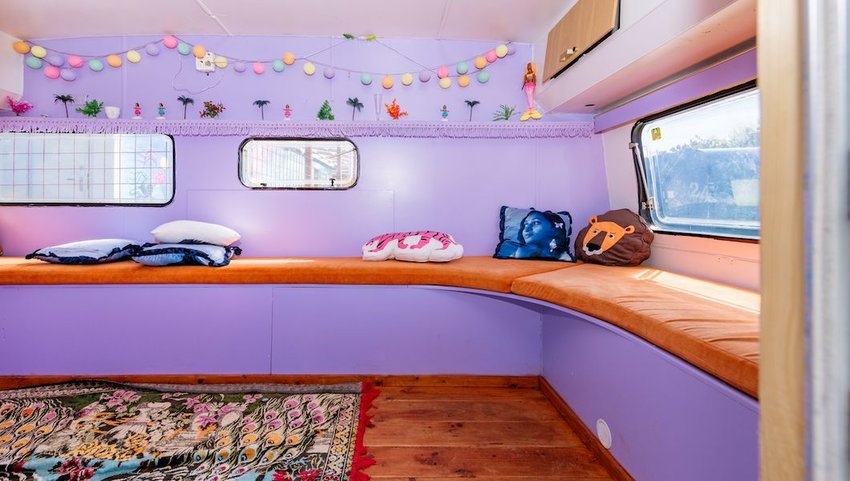 For a truly unique experience just outside of Amsterdam, stay at Lucky Lake Hostel. These brightly-colored cabins and campers, called caravans, are each decorated in their own unique way and welcome guests with a rainbow of colors upon arrival. This social campsite has a communal kitchen, hammock hangout, and a lounge — making it perfect for solo travelers looking to make friends. Go off the beaten path and kayak or bike through the Dutch countryside. Downtown Amsterdam is only 30 minutes away by shuttle bus, which is free while staying at Lucky Lake. Prices vary, with double bed caravans and cabins ranging from $30 to $52 per person each night. Also, the site is closed during the off season (from September 22nd 2019 till April 1st 2020) but booking ahead is always recommended!
Circus Hostel
Berlin, Germany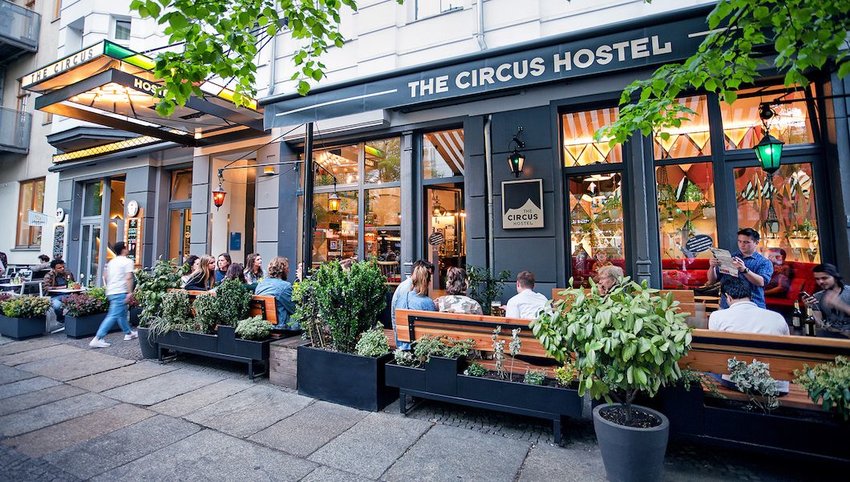 This award-winning hostel just steps from Berlin's Rosenthaler Platz U-Bhan station offers private and shared rooms with safety deposit boxes, bicycle rentals, free maps, no curfew, walking tours, and an onsite microbrewery. If you're solo, you can book a private room with an en suite bathroom and a single bed. If you're traveling in pairs or with a group of up to four, other options include a double deluxe or a two-bedroom apartment. Both are equipped with a balcony, full kitchen, and en suite bathroom. Each room in the Circus Hostel reflects a designer circus theme featuring bright, cheerful rooms. Friendly common spaces, inexpensive buffet breakfasts, and a patio round out the amenities offered here.
Casa Gracia
Barcelona, Spain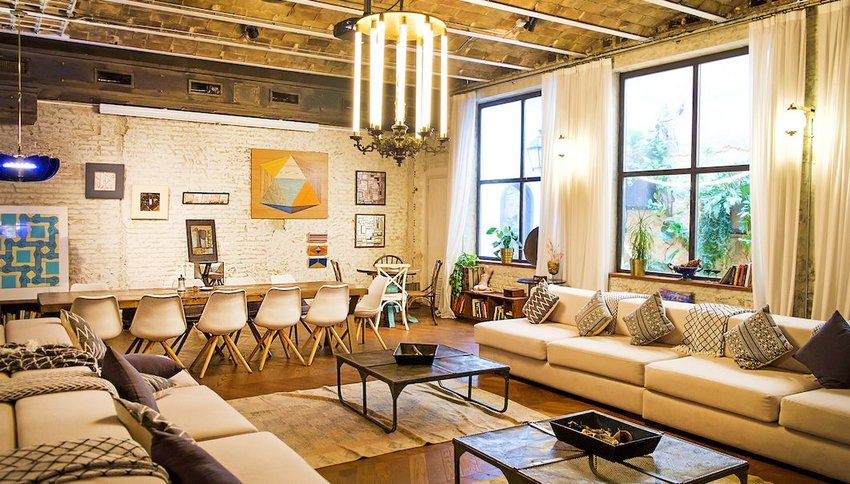 Creative and cool, Casa Gracia encompasses the very best of Barcelona. You'll find this hostel in an elegant building on a tree-lined street, close to shops and restaurants. This hostel has everything you need, from free Wifi to 24hr coffee and tea, but it also goes above and beyond with hip space design and activities for all. Post up in a dorm room or, if you prefer privacy, opt for a single room or deluxe apartment with balcony views all to yourself. Don't forget to check out the calendar of events and participate in live music concerts, tapas tours, and yoga, just to name a few.